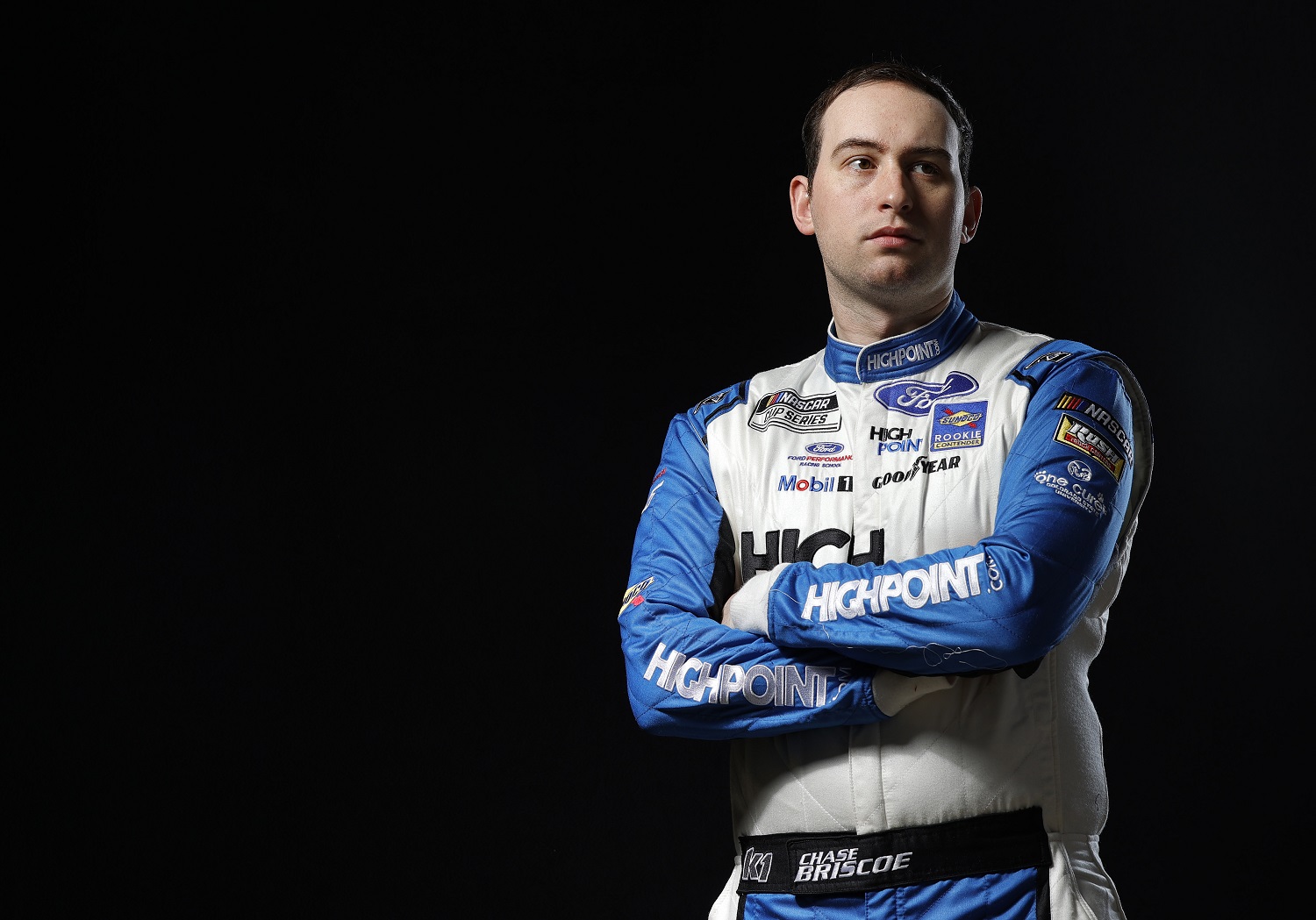 New Father Chase Briscoe Is the NASCAR Driver Helped Most by the Talladega Rainout
Following the birth of his son, Chase Briscoe commuted between North Carolina and Alabama each day leading up to Monday's NASCAR Cup Race at Talladega.
As if the entire season hasn't been one big blur, NASCAR Cup Series rookie Chase Briscoe has endured the kind of week that few could match. How crazy has it been? Daily 800-mile round trips between work and home actually constitute a welcomed break.
Briscoe is due back on the starting grid at 1 p.m. ET Monday for the Yellawood 500 at Talladega, at which point perhaps his life starts returning to normal.
Chase Briscoe ended last week mourning his mentor's death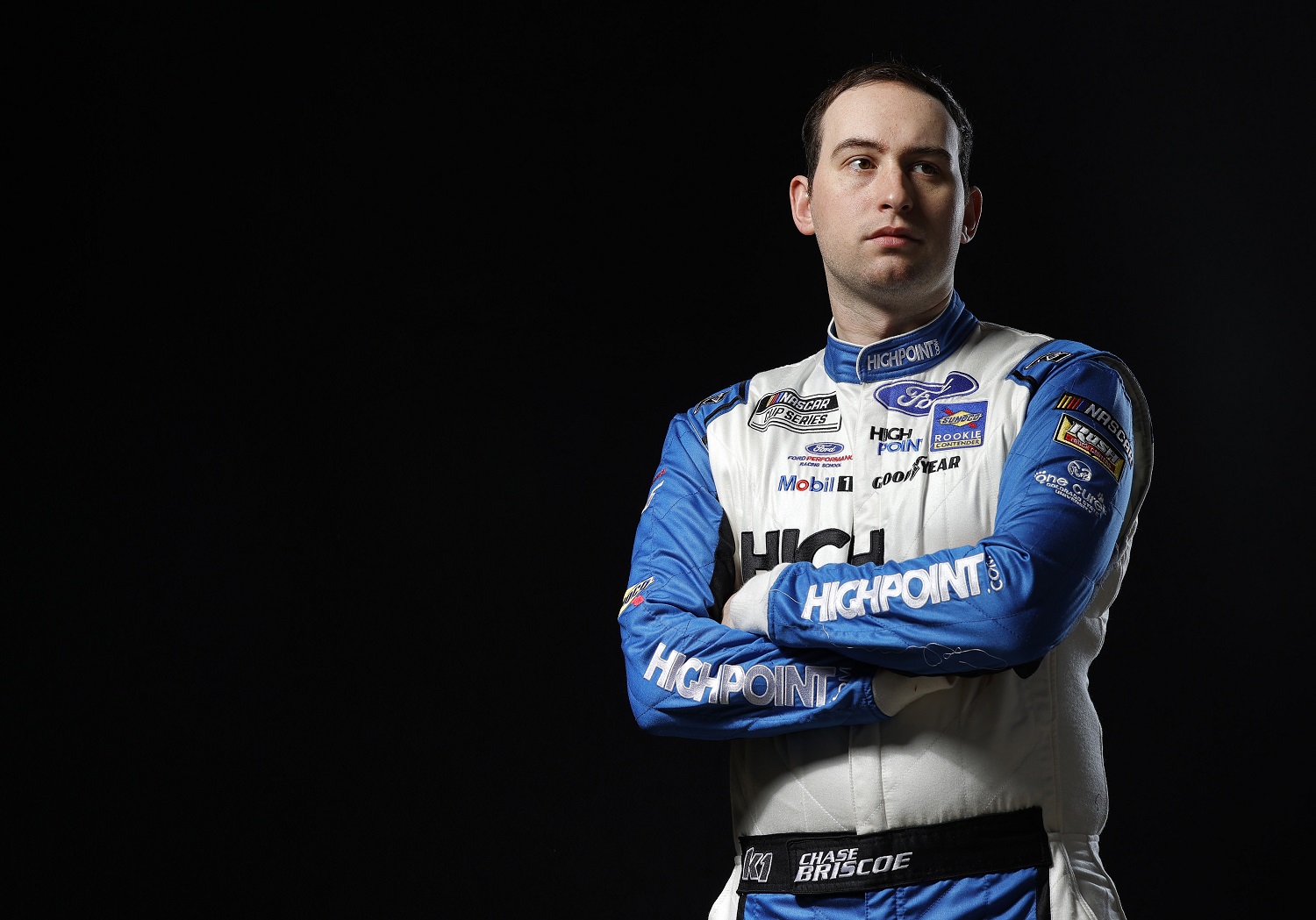 Before Tony Stewart and Gene Haas gave him his start in the NASCAR Cup Series this season, there was another influential owner shaping Chase Briscoe's career. That man was Briggs Cunningham III, who co-owned the ARCA Menard Series team with which Briscoe scored major success and attracted notoriety from NASCAR teams.
In fact, Briscoe captured the 2016 ARCA Menards Series national championship. For perspective's sake, Chris Buescher (2012), Ty Dillon (2011), and Justin Allgaier (2008) are other recent champions to have made the jump to the NASCAR ranks.
Sadly, Cunningham died Wednesday at the age of 89, and it hit Briscoe hard because the men shared a friendship beyond that of employer and employee. Reacting to the death of his mentor, Briscoe mentioned on social media that he spoke to Cunningham almost every day while working his way up the NASCAR ranks through the trucks and Xfinity cars circuits.
"I've been very blessed to have never lost a family member I'm close to in 26 years and although Briggs wasn't family he was like family and another grandfather to me, he was one of my best friends and someone I owe practically everything to," Briscoe wrote on Twitter. "I miss you so much already Briggs."
He added: "I haven't cried like this in a long time."
New father Chase Briscoe got a much-needed day to decompress
Chase Briscoe's head had to be spinning even before his friend's death. Last weekend, with the NASCAR Cup Series in Las Vegas for the fourth race of the playoffs, he opted not to take the Stewart-Haas team flight from Charlotte, North Carolina, to Nevada because he wanted to spend an extra day wife.
Instead, he intended to take a commercial flight early Sunday, which would have given him plenty of time before the late-afternoon green flag. However, the plane ran into mechanical issues before takeoff. Briscoe briefly considered the possibility that he might not get to Las Vegas in time before ultimately catching a flight. He ended up finishing 14th in the race.
If the decision to stay home the extra day seemed risky, it was necessary. Briscoe's wife, Marissa, revealed on social media early this spring that she was expecting a baby boy. She was now within range of her due date.
The couple was also expecting a child in 2020, but Marissa experienced a miscarriage. Under the circumstances, then, it made sense that Briscoe would stay in North Carolina until the last possible moment.
The NASCAR Cup Series rookie has clutch advice for new dads
The NASCAR Cup Series came back across the country this weekend for the playoff race at Talladega, just 400 miles and change from Chase Briscoe's North Carolina home.
That came in handy; Marissa Briscoe endured 36 hours of labor before doctors performed a cesarean section on Saturday to bring Brooks Wayne Cunningham Briscoe into the world. Wayne is also one of the father's two middle names; Cunningham obviously honors of the driver's recently deceased mentor.
Briscoe flew to Talladega on Sunday in plenty of time, only to sit through more than two hours of delays before NASCAR postponed the race to Monday. Considering the rollercoaster ride of the past two nights while awaiting Brooks' birth, that had to be a welcomed respite.
"I haven't slept in the last three days; she had about a 36-hour labor before the C-section," he told NBC Sports. "I think both of us are on about five hours sleep the last three days. I was dozing off all day long and haven't actually taken a nap. But hopefully tonight I'll get a little bit of rest."
Briscoe planned to fly home Sunday afternoon, even if it only meant 12 hours (presumably some of those spent in bed) on the ground with his wife and baby. He made it back for the start at Talladega on Monday and will fly home for more family time afterward.
That would also give him a chance to get to the mall for some new hardware after learning what new fathers before him may have already known.
"We're at 28-29 hours (since the birth) now," Briscoe told NBC Sports in the Sunday interview, "but I think I have 300-some pictures already on my phone. So, I've got to get a new phone or something."
As excuses go for upgrading to an iPhone 13, that's a good one.
Like Sportscasting on Facebook. Follow us on Twitter @sportscasting19.