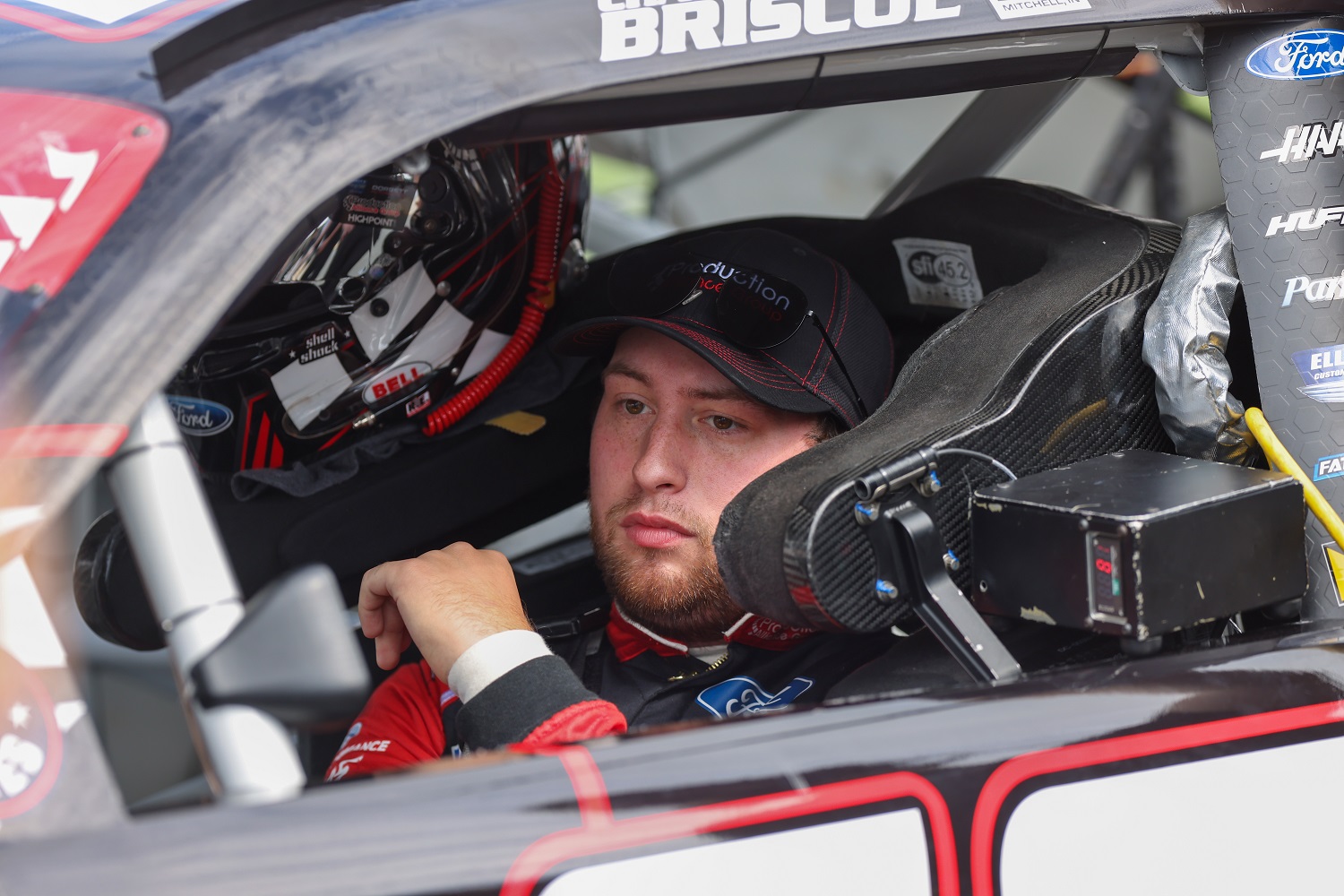 Chase Briscoe Will Drive With a Heavy Heart at NASCAR's Talladega Playoff Race: 'I Haven't Cried Like This in a Long Time'
First-year NASCAR Cup Series driver Chase Briscoe will be competing at Talladega just days after the death of mentor Briggs Cunningham III.
Just about any athlete making it to the highest level can point to the moment in their career when the pieces came together. For NASCAR Cup Series rookie Chase Briscoe, that happened a mere five years ago. It's a season that he will likely find himself dwelling on these next few days after learning sad news about his racing mentor.
ARCA championship car owner Briggs Cunningham III has died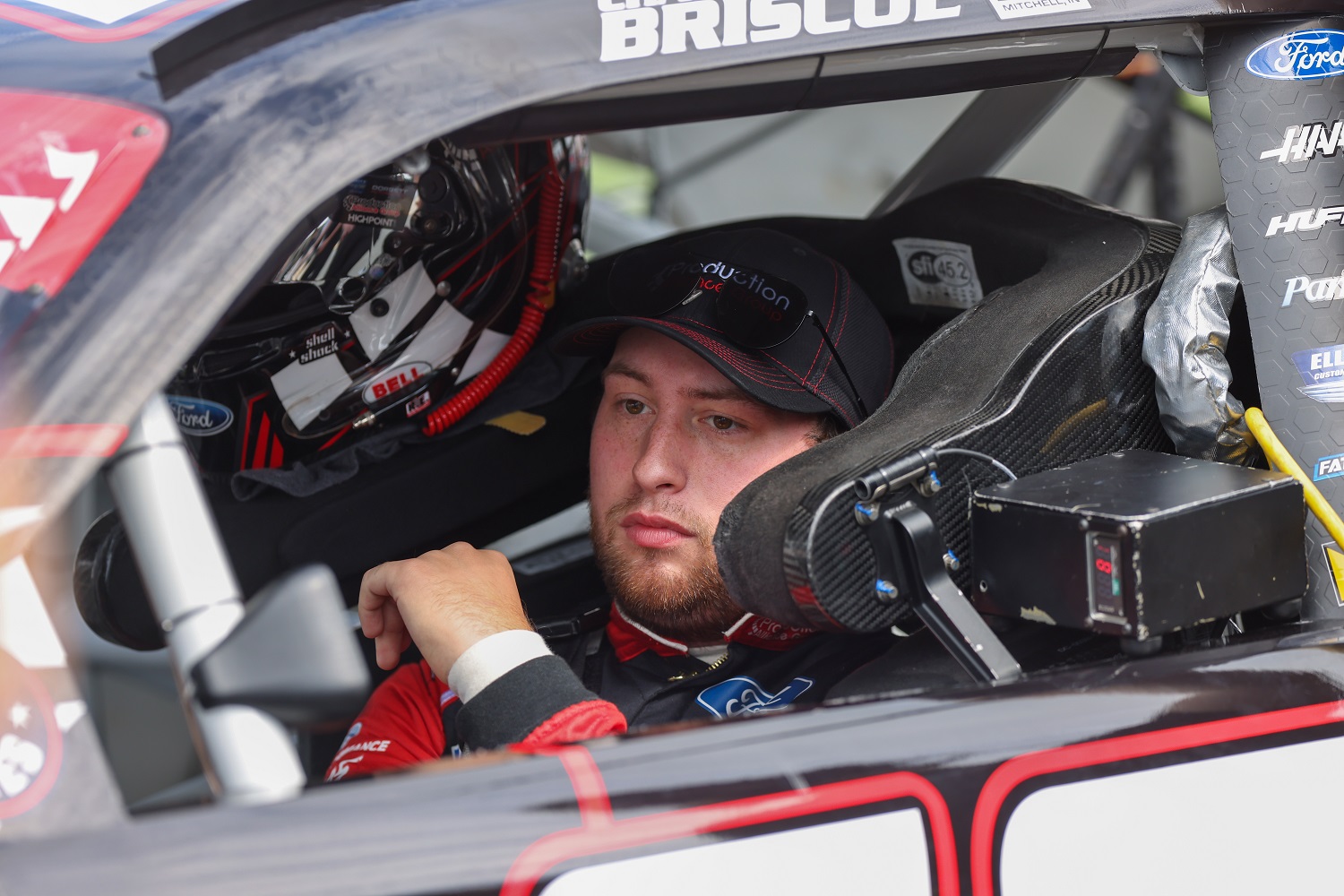 While the ARCA Menards Series is a minor league, relatively speaking, it has played a role in launching the careers of so many drivers competing in the three national NASCAR series. And for every Roger Penske or Rick Hendrick operating teams in NASCAR, there are counterparts in the lower levels with storied histories in racing.
One such figure was Briggs Cunningham III, the co-owner of the team for which Chase Briscoe secured the 2016 ARCA Menards Series national championship. Cunningham died Wednesday at the age of 89.
The Cunningham legacy in racing goes back to 1930, when Cunningham's father founded the forerunner to the Sports Car Club of America. He also captured a pair of class championships in the 24 Hours of Le Mans and captained an America's Cup-winning crew in yachting.
His son continued the family's association with racing in partnership with Kerry Scherer. Current NASCAR Cup Series drivers Chase Briscoe and Alex Bowman, and Daytona 500 winner Trevor Bayne all contributed to the outfit's 40 ARCA Menards Series victories. Cunningham sold his interests in the team in 2018, according to ARCA Racing.
NASCAR's Chase Briscoe will drive with a heavy heart at Talladega
Most of the race victories by Briggs Cunningham's drivers came under the Big Tine banner. None were bigger than the repeated checkered flags that Chase Briscoe pulled down in 2016 to earn the ARCA Menands season championship.
Briscoe was 21 years old, and his success that season launched his NASCAR career. Hearing the news about Cunningham became doubly hard for the driver as he realized that death had never touched him so closely before.
"I've been very blessed to have never lost a family member I'm close to in 26 years and although Briggs wasn't family he was like family and another grandfather to me, he was one of my best friends and someone I owe practically everything to," Briscoe wrote on Twitter. "I miss you so much already Briggs."
Briscoe said he spoke with Cunningham almost daily from 2017-19 as he worked his way up from driving trucks for Brad Keselowski's team to competing in the Xfinity Series for Jack Roush and Fred Biagi.
The realization that there will never be another conversation has already hit home.
"I haven't cried like this in a long time," he wrote.
Chase Briscoe will carry the memories with him
Chase Briscoe drives now for Stewart-Haas Racing in the NASCAR Cup Series. Back in 2015, he volunteered at Cunningham Motorsports when Briggs Cunningham almost randomly put him in a car to see how he'd hold up on test tracks. In two ARCA Menards starts that year, he finished 10th and fifth. That was good enough for Cunningham, and he gave Briscoe a full season in the No. 77 Dodge.
Briscoe blew the doors off the ARCA competition in 2016. His first four victories came consecutively midway through the season. He then finished in the top six in six of the last seven races, including two more victories, to steamroll to the series championship and land the offer to drive for Keselowski.
"If it wasn't for Briggs Cunningham III, there is no way I would have been doing what I'm doing today or even had the opportunity to do half the things I've been able to do," Briscoe posted on social media.
"Fast forward to the end of 2015 going into 2016 and I finally meet Briggs for the first time and ever since that day we had the best friendship. We may have nearly 70 years apart in age but the friendship we had was like we had been friends for 70 years."
He finished with a message to his mentor:
"They don't make them like Briggs anymore and I can't wait until I see that smile, hear that laugh and tell stories with you again. I miss you already buddy and I can't wait to see you again Briggs."
All stats courtesy of Racing Reference.