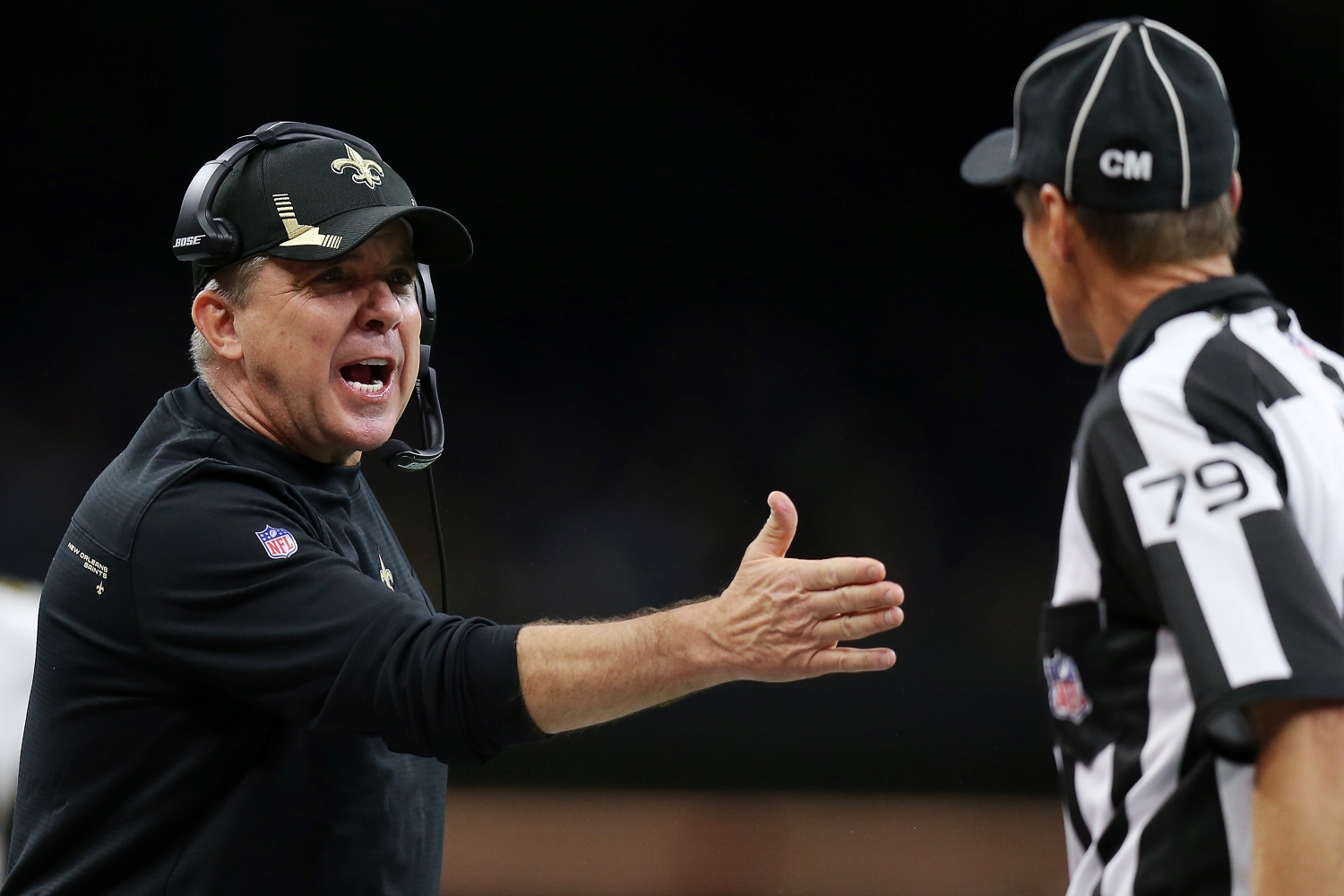 The New Orleans Saints' Nightmarish First Season Without Drew Brees Just Went From Bad to Historically Bad for Sean Payton
Things just went from bad to historically awful for Sean Payton. Is it time for Saints fans to panic?
Sean Payton would never admit it, but the New Orleans Saints don't have what it takes to win a Super Bowl title in 2021. With Drew Brees collecting paychecks to analyze games rather than play in them, his longtime head coach seems destined to miss the playoffs for the first time since 2016.
In fact, by falling to the Dallas Cowboys on Thursday Night Football, the Saints achieved a feat for the first time under Payton that reflects just how poorly they've performed this season.
The first year of the post-Drew Brees era has seen the Saints suffer a number of setbacks
The Saints may have entered the season as viable Super Bowl contenders, but they've quickly fallen out of the hunt for the Lombardi Trophy. With the 18th-ranked scoring offense and 15th-ranked scoring defense, the reigning NFC South champions simply haven't been good enough on either side of the ball in the first year of the post-Drew Brees era.
Of course, a majority of the Saints' struggles stem from significant personnel issues.
From losing their starting quarterback, kicker, and left guard to season-ending injuries to not having Michael Thomas available for a single snap to watching key offensive stars like Alvin Kamara, Terron Armstead, and Ryan Ramczyk miss time, they have dealt with a number of challenges in year 16 of Sean Payton's tenure as head coach.
Forced to re-shuffle their starting lineup on what seems like a weekly basis, the Saints have failed to find any semblance of consistency on the field. At this point, 2022 couldn't come any sooner for a franchise that's trending in the wrong direction.
After all, New Orleans reached an all-time low by suffering a home defeat at the hands of Dak Prescott and Co.
New Orleans' nightmarish season just went from bad to historically bad for Sean Payton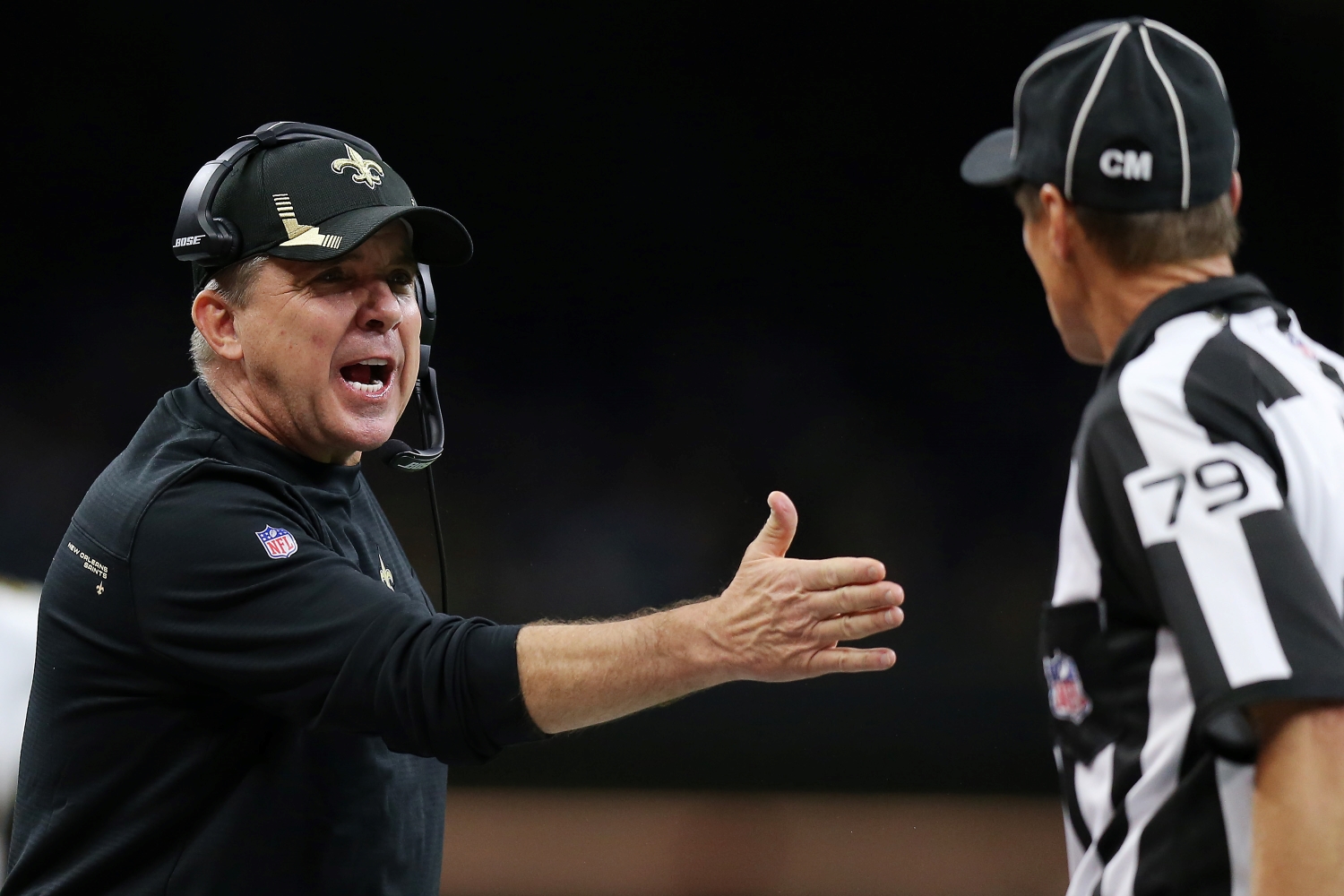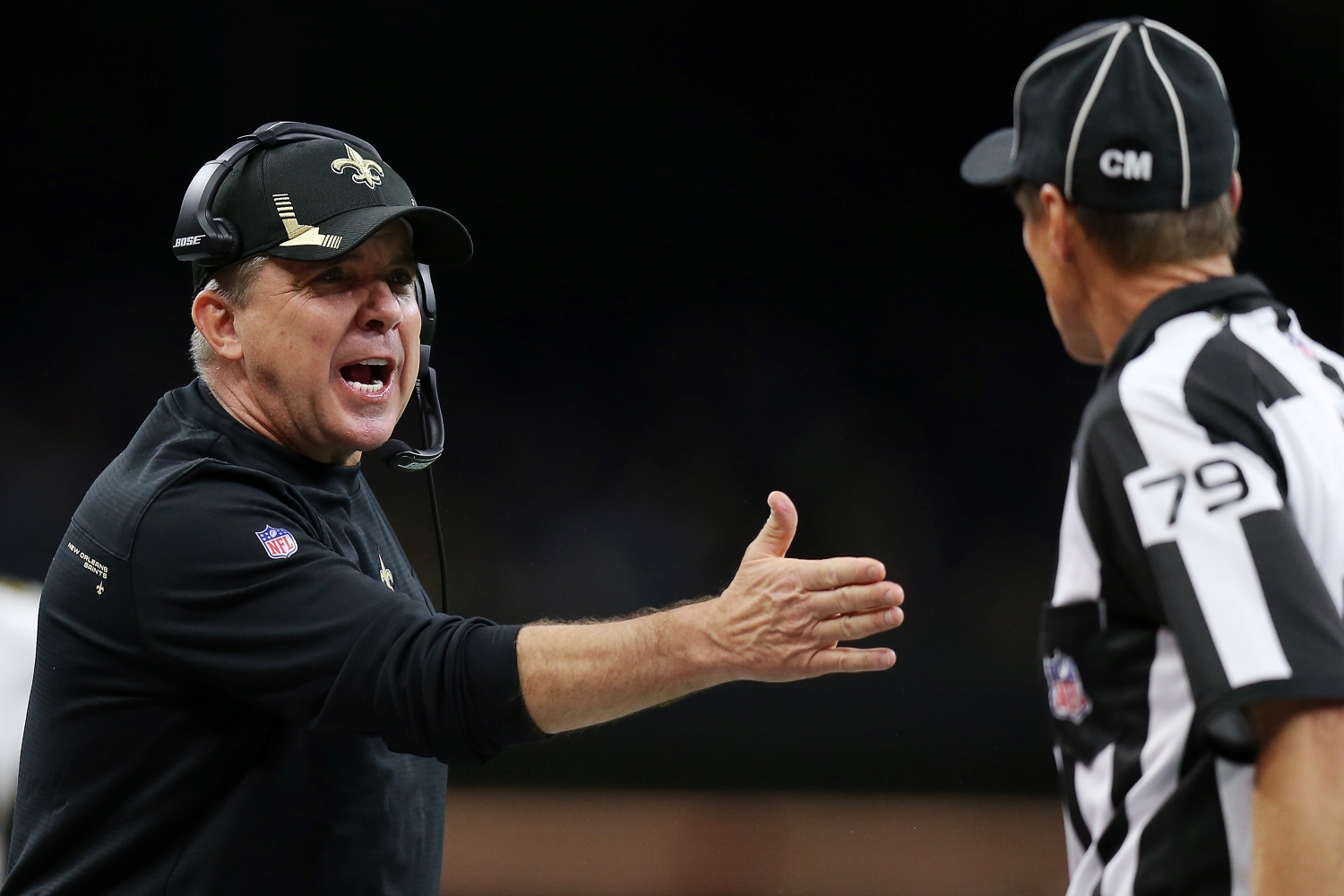 Saints fans have grown used to seeing their beloved team make the postseason on an annual basis since 2017. And based on Payton's career regular-season record of 148-88, there's no doubt he deserves tremendous praise for everything he's done since he took over in 2006.
However, it's obvious New Orleans has major issues to address moving forward. After all, the team's disappointing season went bad to historically bad by the time the final whistle blew Thursday.
According to ESPN Stats & Info, the Saints have lost five straight games for the first time in a single season under Payton. The well-respected offensive guru had gone 235 games before suffering his first five-game losing streak — the fifth-longest mark ever by an NFL head coach.
Unfortunately for Payton, his team has quickly went from owning the division to fighting to stay alive in the crowded race for the final NFC Wild Card spot. Winston's ACL injury has forced the Saints to resort to the incredibly uninspiring Trevor Siemian (who's completed only 57.2% of his 173 attempts) and overhyped gadget player Taysom Hill (who threw four interceptions against the Cowboys).
The Saints made history in the worst way possible by losing to the Cowboys, and it's fair to wonder whether Payton's squad will finish the season with a losing record.
Ironically, they seem to be on a similar path as the New England Patriots, who went 7-9 in the first year of the post-Tom Brady era.
The future looks uncertain for a franchise that has no long-term answer at the most important position in sports
Of course, unlike Bill Belichick, Payton doesn't have any idea who his long-term starting quarterback is. While exciting rookie Mac Jones has justified all the pre-draft hype about his intelligence, accuracy, and toughness and cemented his status as a worthy successor to TB12, the Saints can't say they have a single signal-caller on their roster who should give them confidence about the future.
And that's what makes it difficult to get excited about what lies ahead for New Orleans.
Winston faces a long rehab process and needs a new contract. Sieman is clearly backup material. The odds of Hill (who will be 32 next season) developing into a starting-caliber quarterback grow slimmer by the week. The fact fourth-round rookie Ian Book hasn't played a single snap despite all of the team's quarterback issues certainly doesn't seem promising for his long-term outlook, either.
Overall, this is an organization that had several opportunities to achieve championship glory. Ultimately, though, Sean Payton and Drew Brees couldn't get it done.
And until the Saints find an heir to the future Pro Football Hall of Famer, they won't come close to capturing the Lombardi Trophy.
All statistics courtesy of Pro Football Reference.