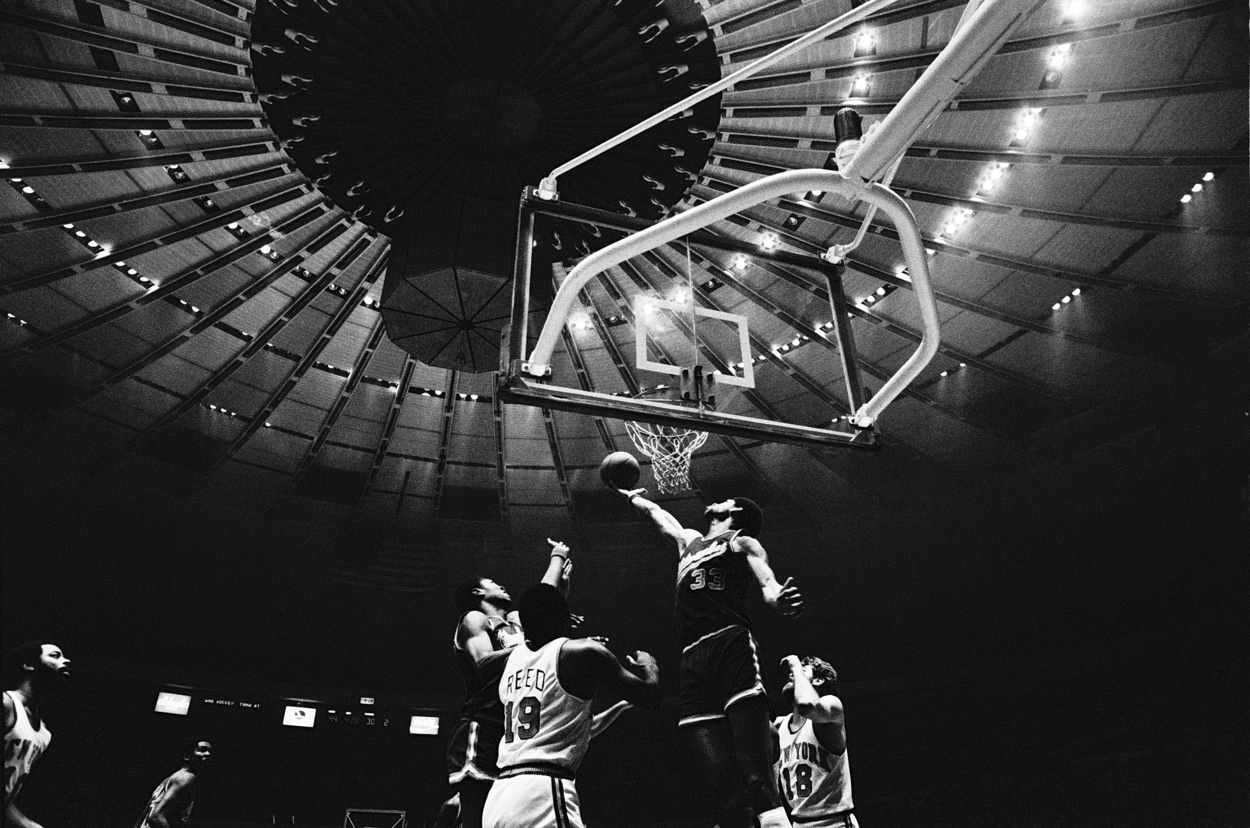 The New York Knicks Cost Themselves Kareem Abdul-Jabbar Thanks to a $2.4 Million Blunder
The New York Knicks passed on a trade for Kareem Abdul-Jabbar for a highly-regrettable reason.
Kareem Abdul-Jabbar was a big fish in a small pond. The Milwaukee Bucks star felt out of place in Wisconsin and preferred a change of scenery. But really if the change of scenery was the Big Apple with the New York Knicks.
Abdul-Jabbar, who was born and raised in New York City, wanted to be back home. So the Hall of Famer requested a trade and placed the Knicks at the top of his wishlist. However, we know it takes two to tango. New York was unable to land Kareem, allowing the Los Angeles Lakers to swoop in and rescue the star from Milwaukee.
There are many Knicks fans who wonder how their club couldn't execute the trade. But trust us, the details as to why they didn't acquire the six-time MVP are worse than you think.
Kareem Abdul-Jabbar wanted to be traded to the New York Knicks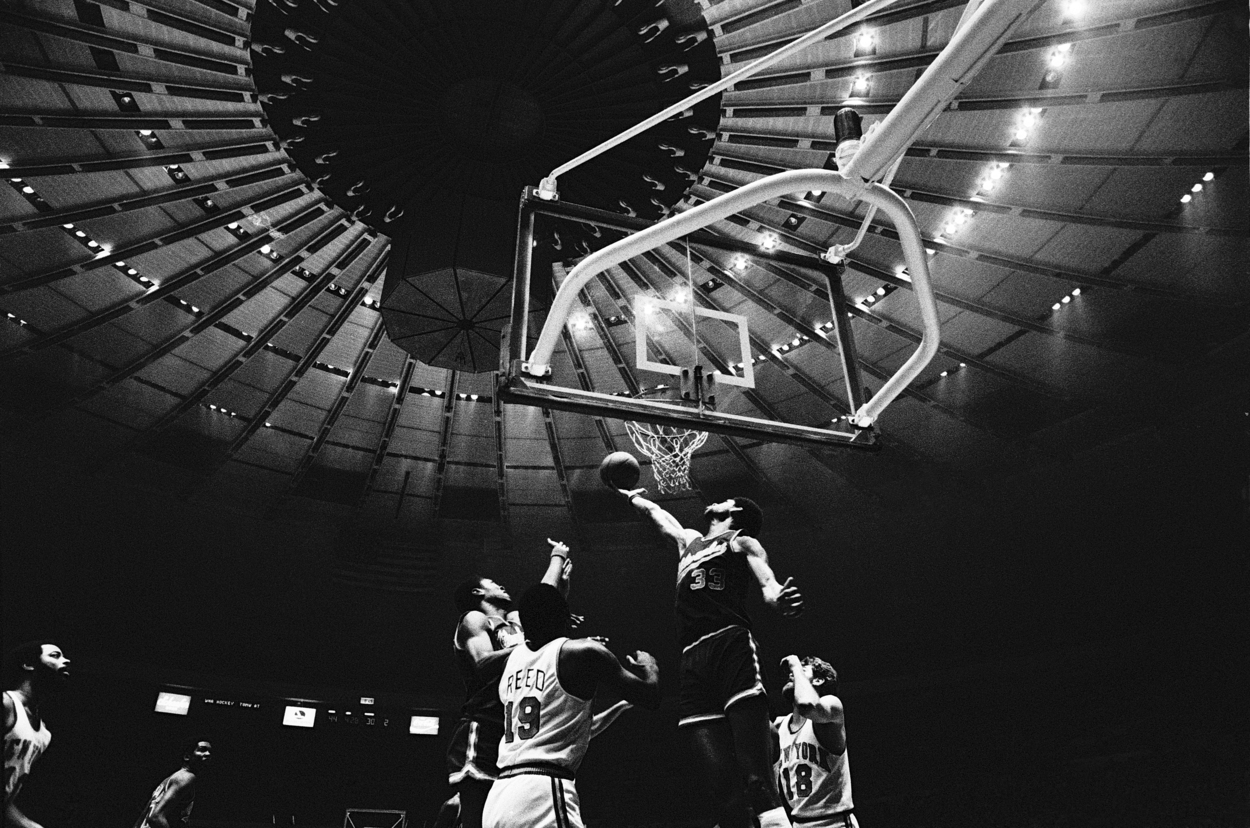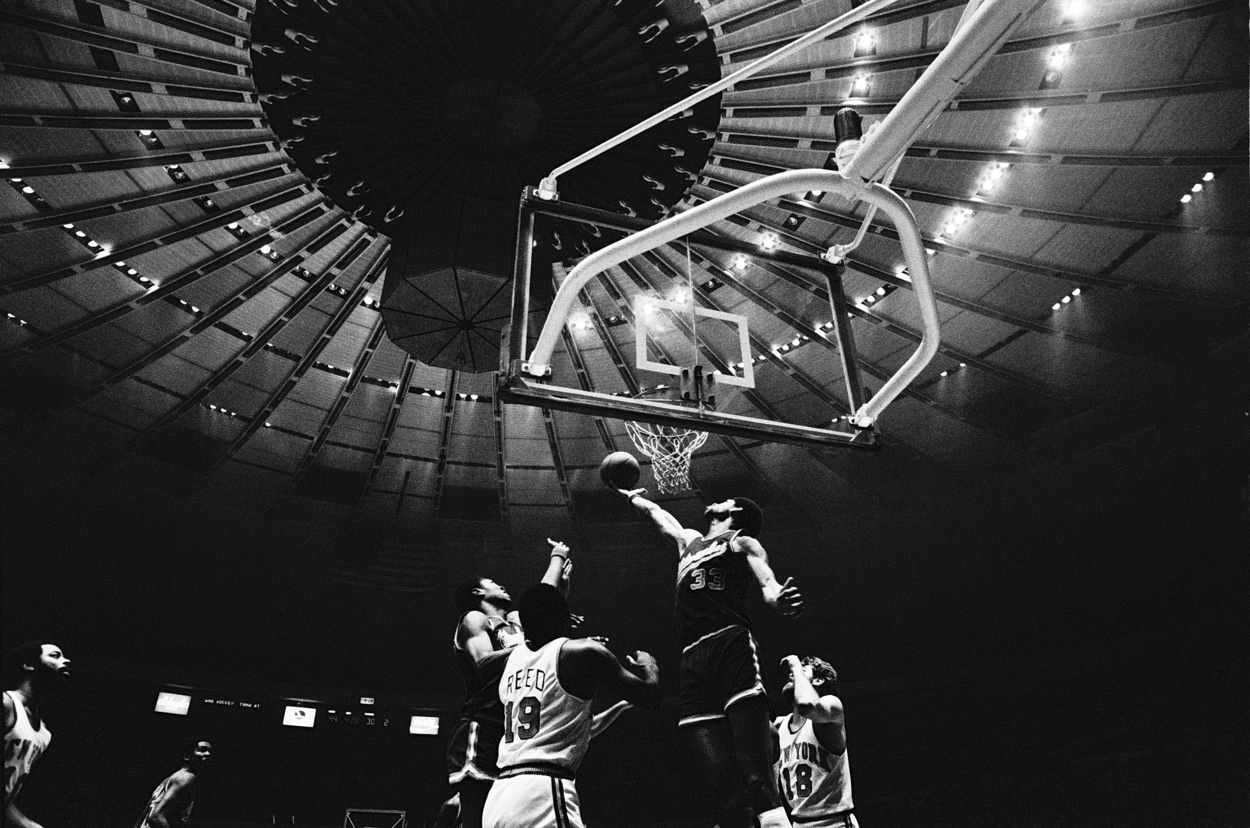 Upon entering the NBA in 1969, Abdul-Jabbar was the league's top player and an unstoppable force. The 7-foot-2 skyscraper won three MVPs, two scoring titles, and a championship in his six seasons with Milwaukee.
The only problem was … he was in Milwaukee.
After growing up in NYC and attending UCLA, moving to Wisconsin was a bit of a culture shock. From the beginning, the Bucks knew the big man wasn't going to acclimate very well.
"It's not hot news or anything new," former Bucks president William Alverson told the New York Times in 1975. "We have known the way he felt since he came into the league. It has been a standoff for six years and I'm not about to give up now."
As for where he'd want to go? LA was a nice fallback. Though ultimately, the towering center wanted to be back home in New York City.
"I wanted to go to New York and play in New York," Abdul-Jabbar said during his introductory press conference in LA. "It's been a dream of mine since I first started playing basketball, to play for the Knickerbockers."
The Knicks could have traded for Abdul-Jabbar if it wasn't for another financial commitment
After years of speculation, Abdul-Jabbar officially requested a trade in 1975. Once the season ended, the Bucks star became the hottest name on the trade market, with the Knicks and Lakers serving as both the most-logical destinations and Kareem's preferred landing spots.
Yet in the end, the Knicks couldn't get a deal done. Why?
Shortly after Abdul-Jabbar's trade to LA went through, a source told the NY Times that, contrary to what they were publicly claiming, the Knicks could have landed the superstar center for $4 million and no additional players. However, the team already had a previous financial commitment — ABA star George McGinnis.
The 6-foot-8 McGinnis was one of the ABA's top players, averaging a league-leading 29.8 points for the Indiana Pacers in 1974-75. The Knicks aimed to bring him to the NBA, offering him a six-year contract worth $2.4 million that he'd go on to accept. However, there was a major problem the Knicks overlooked after announcing the pact.
McGinnis was selected in the second round of the 1973 NBA Draft by the Philadelphia 76ers. Although he was playing in the ABA, the Sixers still believed they owned his draft rights. Yet McGinnis was ready to sign with New York, even going as far as filing a suit in federal court asking for a preliminary injunction that granted him the ability to sign with any team.
Long story short, McGinnis and the Knicks' plan was foiled. In one of his first major acts, NBA commissioner Larry O'Brien agreed with Philadelphia's complaint and invalidated the $2.4 million contract. He also stripped New York of its first-round pick in 1976, the first time an NBA team ever lost a draft pick.
So to recap, the Knicks didn't throw in enough cash for Kareem because they thought they were signing McGinnis. But McGinnis never ended up coming to the Big Apple, leaving them with no stars and a forfeited draft pick.
Yikes.
The Knicks' pain gets even worse
Seeing Abdul-Jabbar go on to have 14 memorable seasons in Purple and Gold couldn't have been fun for the Knicks. While LA won five more titles with the all-time scoring leader, New York didn't even make the conference finals until 1993. Even seeing McGinnis make three All-NBA teams in seven years must have hurt.
Yet somehow, losing Kareem and McGinnis just wasn't enough.
Remember that first-round draft pick the Knicks had to give up? Well in 1975-76, New York finished a mediocre 38-44. That would have placed them either sixth or seventh in the draft, depending on their tiebreaker with the New Orleans Jazz.
So what's the reason this matters? In 1976, the sixth pick was Adrian Dantley, a two-time scoring champ and Basketball Hall of Famer. Two picks later, the Golden State Warriors took Robert Parish, a nine-time All-Star and another Hall of Famer.
That means without O'Brien's unprecedented ruling, either Dantley or Parish was guaranteed to be a Knick. Although knowing their luck, they would have taken Armond Hill instead.
All statistics courtesy of Basketball Reference.