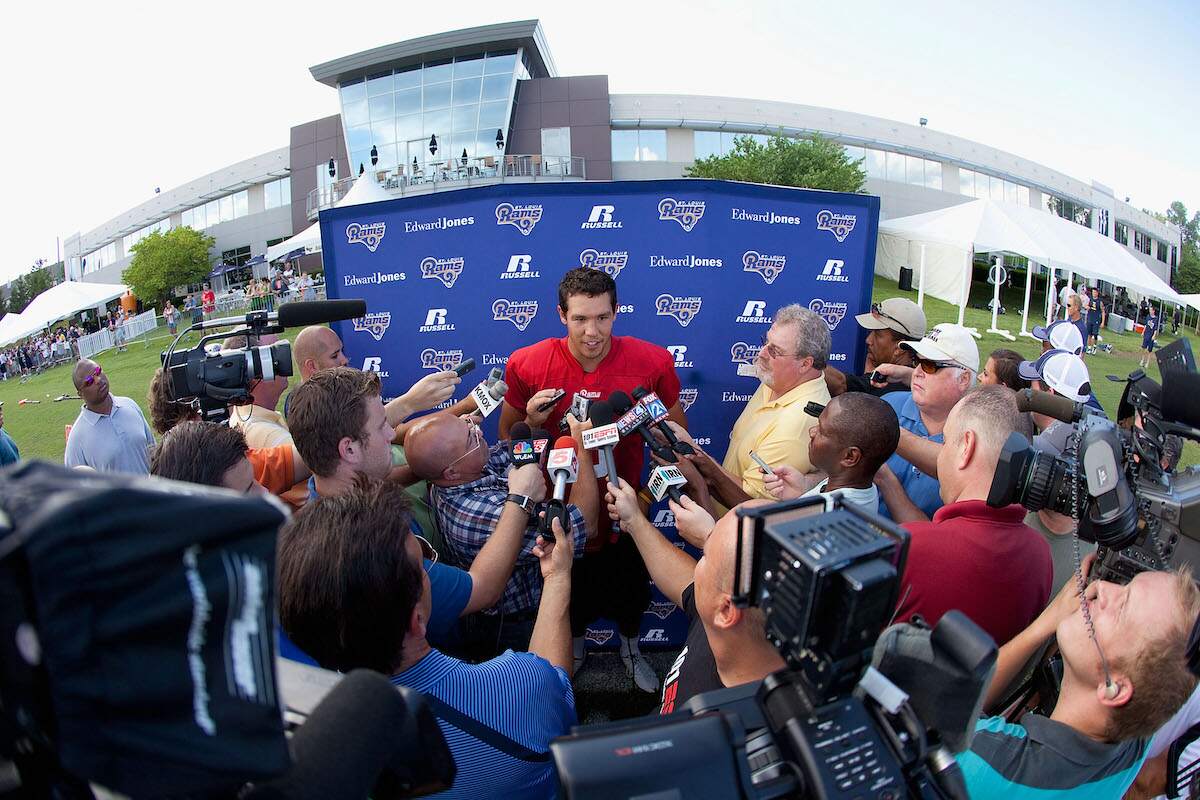 NFL Draft: Just 6 No. 1 Draft Picks Have Ever Won Rookie of the Year
It's hard enough to make it to the NFL, but making it and succeeding as Rookie of the Year? That's a huge feat.
It's hard enough to make it to the NFL, but making it and succeeding? That's a huge feat. Only six No. 1 draft picks have claimed Rookie of the Year honors, which gives you an idea of how tough it is to start and sustain a successful career.  
Check out these elite NFL players who were selected at the top of their NFL draft class and achieved Rookie of the Year status.
Earl Campbell (1978 Houston Oilers)
After being selected first in the 1978 NFL Draft, Campbell rushed for a league-leading and rookie record of 1,450 yards, according to Sports Illustrated. In addition to his Rookie of the Year honor, his initial year in the league brought on NFL Offensive Player of the Year and Most Valuable Player awards.
In his 1980 season, Campbell was just 70 yards shy of breaking O.J. Simpson's single-season rushing record set in 1973. His aggressive rushing style and ability to break tackles made him a key piece in the Oiler's offense in the late '70s and early '80s. 
Billy Sims (1980 Detroit Lions)
Sims made his way to Detroit after his selection in the NFL draft and amassed 1,303 rushing yards and 13 touchdowns. After being named Rookie of the Year, he helped his team into the playoffs in 1982 and 1983. 
He suffered a severe knee injury during a game where he set the all-time Lions rushing record at the time. Although he officially retired in 1986, he tried to make a comeback in 1988, hoping to meet with coaches and management, but it never panned out.
George Rogers (1981 New Orleans Saints)
Rogers started his NFL career with a bang when he rushed for 1,674 yards in his first season. At the time, it was a rookie record and is still the single-season rushing record for the Saints.
Rogers got traded to the Washington Redskins in 1985 when Joe Gibbs was looking to rebuild the team. In 1987, he won a Super Bowl ring, retiring shortly afterward because of nagging injuries.
Sam Bradford (2010 St. Louis Rams)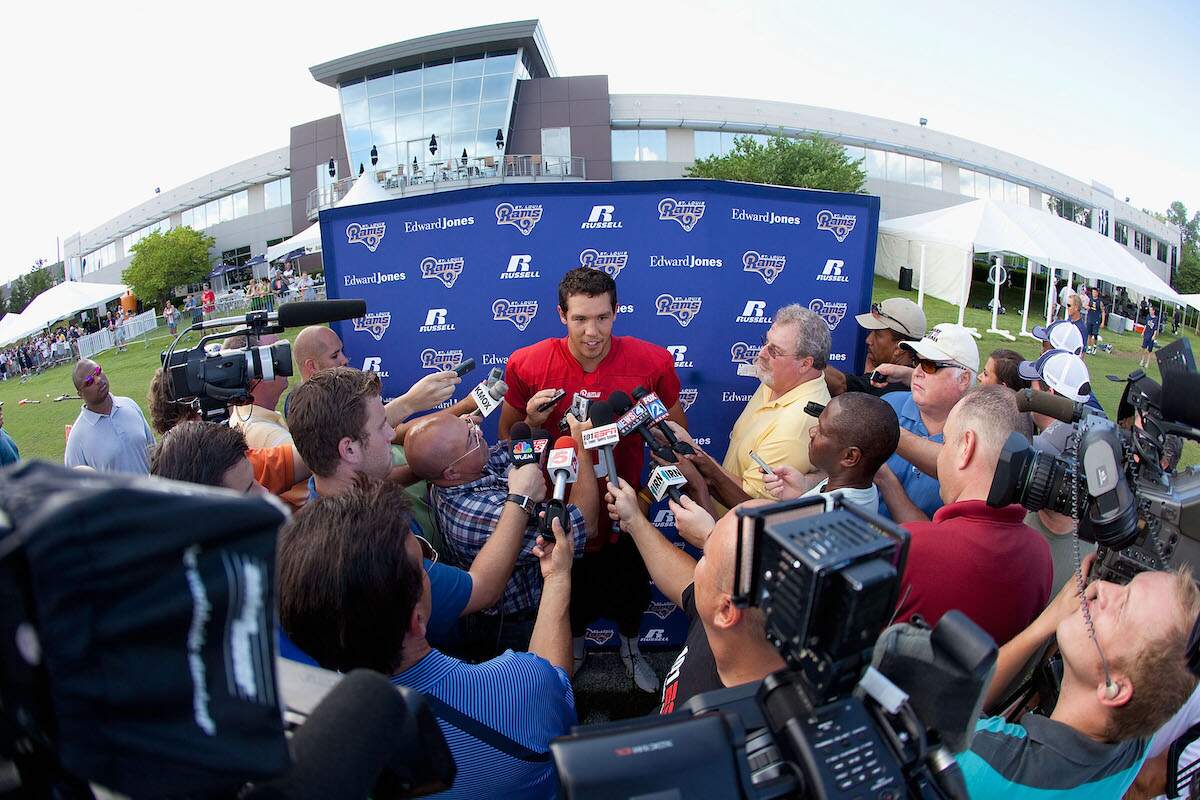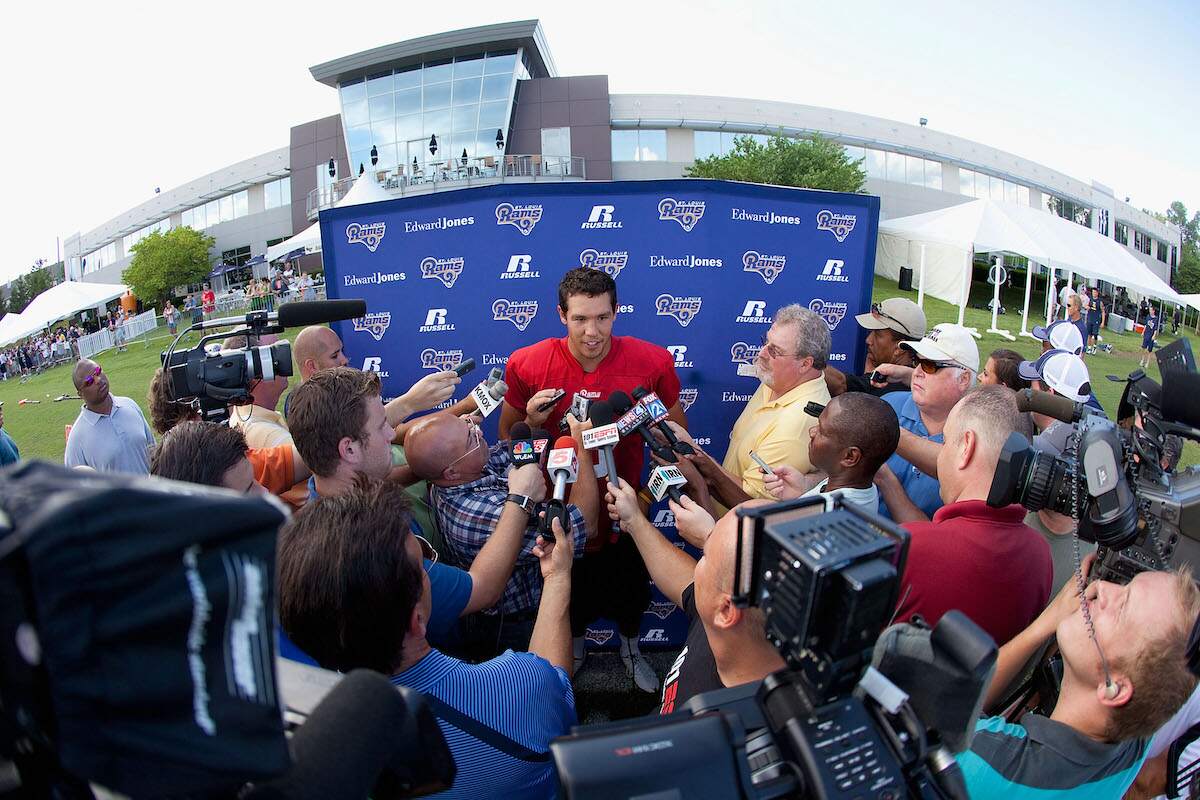 Bradford had an impressive rookie season. He had the most consecutive passes without an interception (169) and completed the most passes by an NFL rookie quarterback (326). Bradford also joined Peyton Manning and Matt Ryan as the third rookie quarterback to start all regular-season games and surpass 3,000 passing yards.
However, he could never quite find the success of his rookie season. Bradford found himself plagued with injuries and bounced from team to team. He was released from the Arizona Cardinals in 2018.
Cam Newton (2011 Carolina Panthers)
Already a household name as the 2010 Heisman Trophy award winner, Cam Newton quickly made an impact in Carolina. He set rookie records for passing and rushing and was one of the first rookie quarterbacks to throw over 4,000 yards in a single season. 
Newton helped the Panthers get to the playoffs between 2013 and 2017, making a Super Bowl appearance in 2015. He also had a career-high 35 touchdown passes that season, winning the Most Valuable Player award. 
Kyler Murray (2019 Arizona Cardinals)
Like Newton, Kyler Murray won the Heisman Trophy before being the top pick in the 2019 draft. He finished his rookie season with 3,722 passing yards and 20 touchdowns. In addition, he set numerous franchise records, including the most passes completed by a rookie and the most rushing yards by a rookie quarterback. 
He helped the Cardinals make the playoffs for the first time in 2021 since 2015 and hopes to turn around Arizona's dismal 3-8 2022 record.