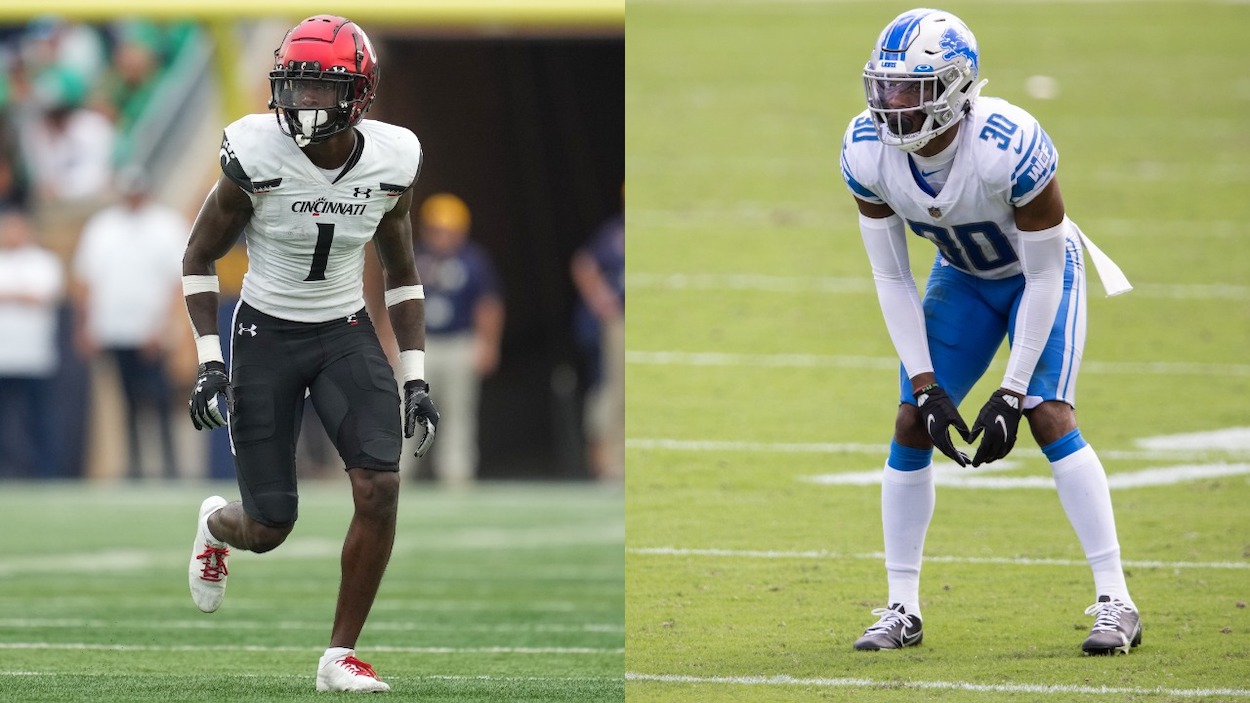 NFL Draft: Former GM Mike Tannenbaum's Pick for Detroit Will Give Lions Fans Horrifying Flashbacks
The Detroit Lions may take a player at the same position they whiffed on at No. 3 in the NFL draft just two years ago.
Missing on a top-three pick in the NFL Draft can set your franchise back years. For example, one of the reasons the Detroit Lions are picking No. 2 this year is because the organization seemingly whiffed on the No. 3 pick two years ago.
Now, former general manager Mike Tannenbaum predicts that the Lions will once again go back to the same positional well they went to in 2020, and that will make Lions fans everywhere nervous.
The last time the Detroit Lions picked a cornerback in the top three, it didn't go well
In 2020, the Detroit Lions owned the No. 3 pick in the NFL draft after a 3-12 season under head coach Matt Patricia.
With that pick, the Lions selected Ohio State cornerback Jeff Okudah. The NFL.com scouting report on the CB called Okudah a "head coach and general manager's dream prospect with blue-chip physical traits, mental makeup and personal character."
After two seasons, that dream has become a nightmare.
Okudah played in just nine games as a rookie due to hamstring, shoulder, and groin injuries. And, when he did play, he didn't look like the lockdown corner the Lions assumed he'd be. In season two, things were even worse as Okudah ruptured his Achilles in Week 1 and missed the rest of the season.
Since it's been injuries that have sidetracked Okudah so far, it's too early to deem him a bust. However, with players like Justin Herbert, Justin Jefferson, CeeDee Lamb, and Tristan Wirfs going after him, it's hard not to think the Lions are questioning the pick.
Mike Tannenbaum thinks Cincinnati CB Ahmad "Sauce" Gardner should go second
Former NFL general manager Mike Tannenbaum recently did his mock draft for ESPN, stepping into all 32 GMs' shoes and making a pick for them.
At No. 2, Tannenbaum (as Lions GM Brad Holmes) decided to take Cincinnati Bearcats CB Ahmad "Sauce" Gardner. The former executive explains his reasoning by writing:
Yes, I know the Lions used the No. 3 overall pick on cornerback Jeff Okudah just two years ago, but I also know he has ended up on injured reserve in both of his pro seasons and has been limited to 10 total games. The Lions gave up the NFL's third-best opponent QBR (53.4) last year and still need a corner. Gardner didn't surrender more than 13 yards in a game or a single TD all season in 2021.

Mike Tannenbaum on Ahmad "Sauce" Gardner to the Detroit Lions
Those are all great reasons to pick this year's can't-miss corner at the top of the draft. However, taking another CB with a top-three pick has to make Detroit Lions fans nervous. So, if not Gardner, who should the Lions pick at that lofty spot?
Who should the Detroit Lions pick No. 2 in the 2022 NFL Draft?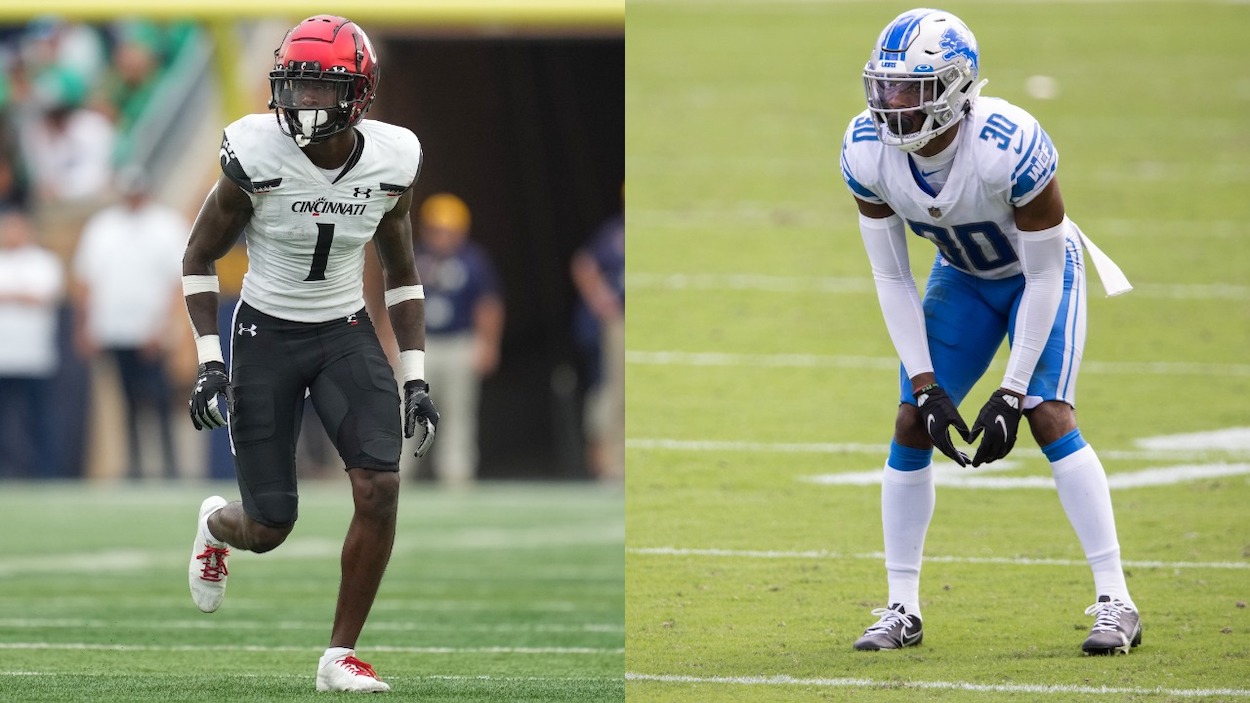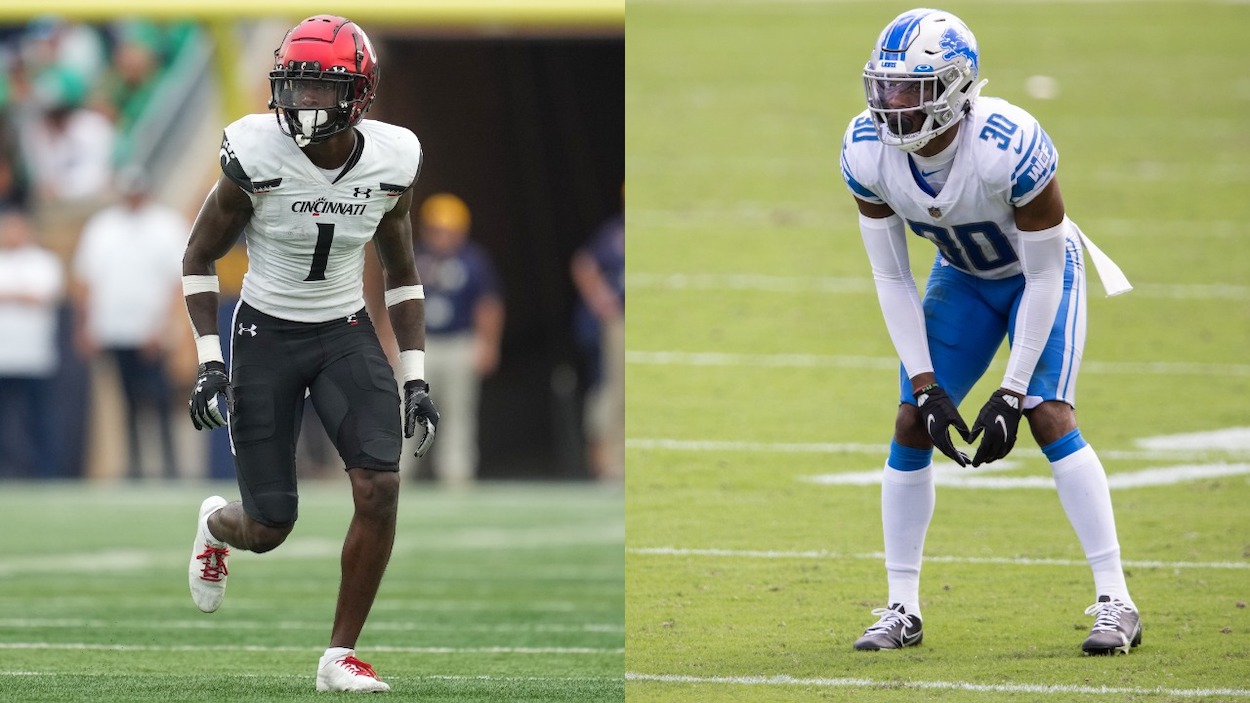 Unfortunately for Dan Campbell and the Detroit Lions, there isn't a surefire franchise quarterback available at the top of this year's NFL draft. Some mock drafters have Liberty QB Malik Willis going to Detroit second, but that would be a huge risk for the Motor City football team.
If Detroit does want a new QB, they'll have chances at picks Nos. 32 and 34, where Ole Miss' Matt Corral comes into play.
At No. 2, the "good" news is that the Lions can take almost any position on the field, and it will be an upgrade from what they have. However, with Taylor Decker and last year's first-rounder Penei Sewell at tackle, an offensive lineman at No. 2 is unlikely.
An edge rusher seems like the best decision for Detroit. They'd love to move Michigan native Aidan Hutchinson a few miles down the road. But he is likely going No. 1 to Jacksonville. That leaves Georgia defensive end Travon Walker or Oregon's Kayvon Thibodeaux. The former wasn't a game-changer in college but is gaining momentum through the draft process. The latter is a terror on the field, but questions about his attitude and effort may hurt his stock.
Picking a pass-rusher seems like the best decision for the Lions unless they can trade down and gather more future draft capital, which would be great, too.
Like Sportscasting on Facebook. Follow us on Twitter @sportscasting19.