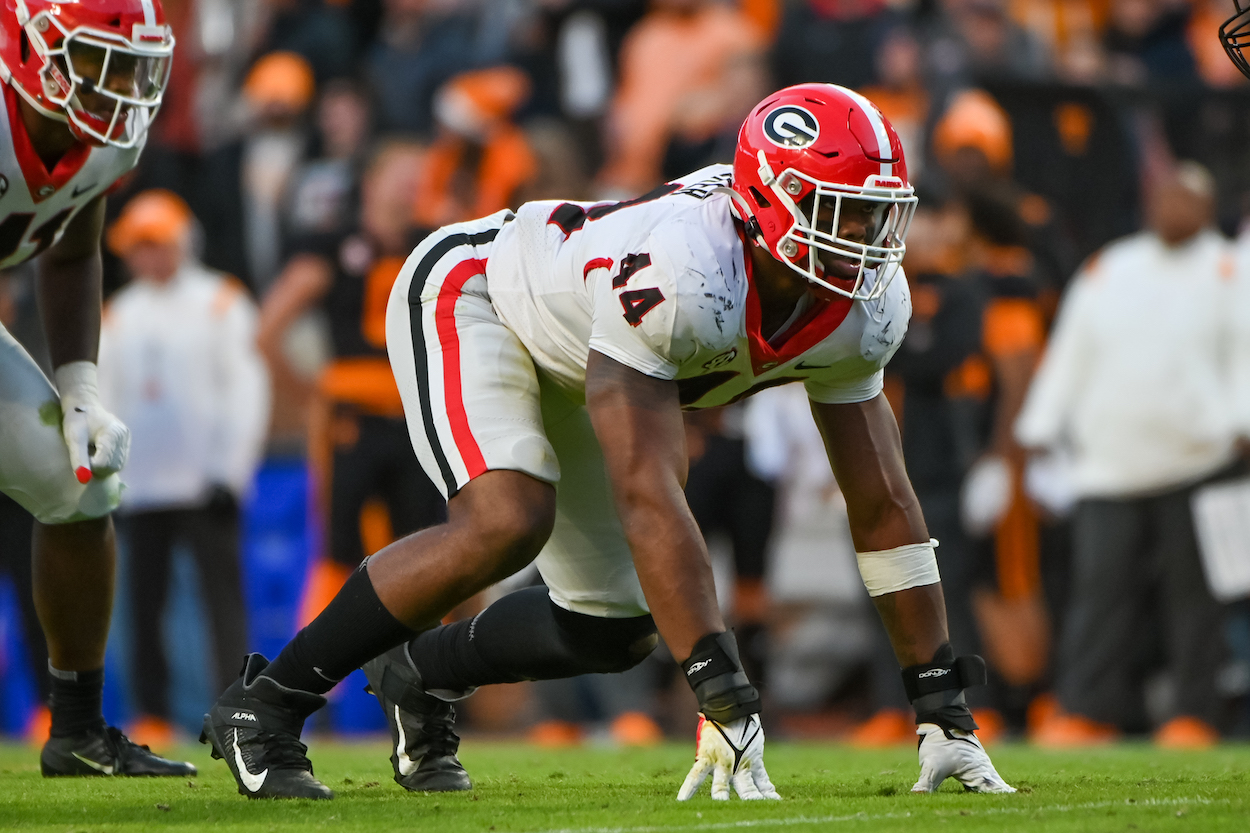 NFL Draft: Peter Schrager Is Hearing Jacksonville Jaguars Could Stun the NFL at Pick No. 1: 'Trent Baalke Has a History of Taking the Athletic Specimen'
Peter Schrager said on 'GMFB' that his sources tell him the Jacksonville Jaguars might be leaning toward Travon Walker at No. 1 in the 2022 NFL draft.
The general NFL draft consensus for a while now is that the Jacksonville Jaguars will pick Michigan edge rusher Aidan Hutchinson at No. 1. Hutchinson's college production seems to make him the most pro-ready prospect at the top of the draft.
However, Good Morning Football co-host Peter Schrager hears from sources around the league that Jaguars GM Trent Baalke will go in a different direction. And, on Monday's GMFB, Schrager pointed to evidence from drafts past to back it up.
Jacksonville Jaguars GM Trent Baalke favors athletic traits over college production
Trent Baalke played linebacker at Division II Bemidji State University before starting his career as an NFL scout. He worked for the New York Jets, Washington Commanders, and San Francisco 49ers in this capacity.
In 2010, the 49ers made Baalke the VP of Player Personnel before promoting him to general manager a season later. He held that position from 2011-16. After a few years off, Baalke got the Jacksonville Jaguars job ahead of the 2021 season.
Last season, the No. 1 overall pick was a no-brainer for Baalke with generational QB prospect Trevor Lawrence on the board. This year, the NFL draft and the No. 1 pick are more complicated. What Baalke does will tell us more about him as a GM.
Peter Schrager looked at Baalke's draft history on NFL Network's GMFB. When the GM was in San Francisco, he took pass-rushers with superior size and athleticism over ones with college production time after time.
This group includes Arik Armstead (2015, No. 17), DeForest Buckner (2016, No. 7), and, most infamously, Aldon Smith (2011, No. 7).
Smith's career flamed out after a series of off-field incidents. However, the former Missouri pass-rusher recorded the most sacks (33.5) of any player in history in his first two years in the league. Smith could have made Baalke look like a genius if his demons didn't get the better of him.
Peter Schrager says sources are saying Baalke could take Georgia DE Travon Walker No. 1 in the 2022 NFL Draft
Once again, Trent Baalke will have a choice between a player who produced big results in college and a player with unique size and athleticism when the Jacksonville Jaguars go on the clock in the 2022 NFL Draft.
Here are Aidan Hutchinson's stats from 2021 vs. Travon Walker's:
Hutchinson: 62 tackles, 16.5 for a loss, 14.0 sacks
Walker: 33 tackles, 7.5 for a loss, 6.0 sacks
There's no question who produced more last season. However, here are the two player's measurables:
Hutchinson: 6-foot-7, 260-pounds, 32.125-inch arms, 4.74-second 40-yard dash, 36-inch vertical, 117-inch broad jump, 6.73-second 3-cone drill, 4.15-second 20-yard shuttle
Walker: 6-foot-5, 272-pounds, 35.5-inch arms, 4.51-second 40-yard dash, 35.5-inch vertical, 123-inch broad jump, 6.89-second 3-cone drill, 4.32-second 20-yard shuttle
Walker nearly meets or beats Hutchinson in all the athletic testing done at the NFL Combine, and he does it with longer arms and a heavier, more compact frame. That's what Baalke is falling in love with, according to Peter Schrager:
Everyone thinks the Jaguars are taking this guy, Aidan Hutchinson. That's what everyone thinks. What I keep hearing over and over and over again is that Trent Baalke has a history of taking the athletic specimen over the sure-thing prospect. … Who's that in this draft? That's Travon Walker out of Georgia. … Walker is being compared to Micah Parsons. Of course, he didn't have the production that Parsons did. Isn't necessarily going to be able to do it on film. But the physical attributes of what he did in college, but also at the combine, there's people talking this guy might be the biggest physical freak in the draft.  

Peter Schrager on the Jacksonville Jaguars No. 1 overall pick in the 2022 NFL Draft
If Schrager's sources are correct, what does that mean for the rest of the 2022 NFL Draft?
What Walker going No. 1 means for the rest of the NFL draft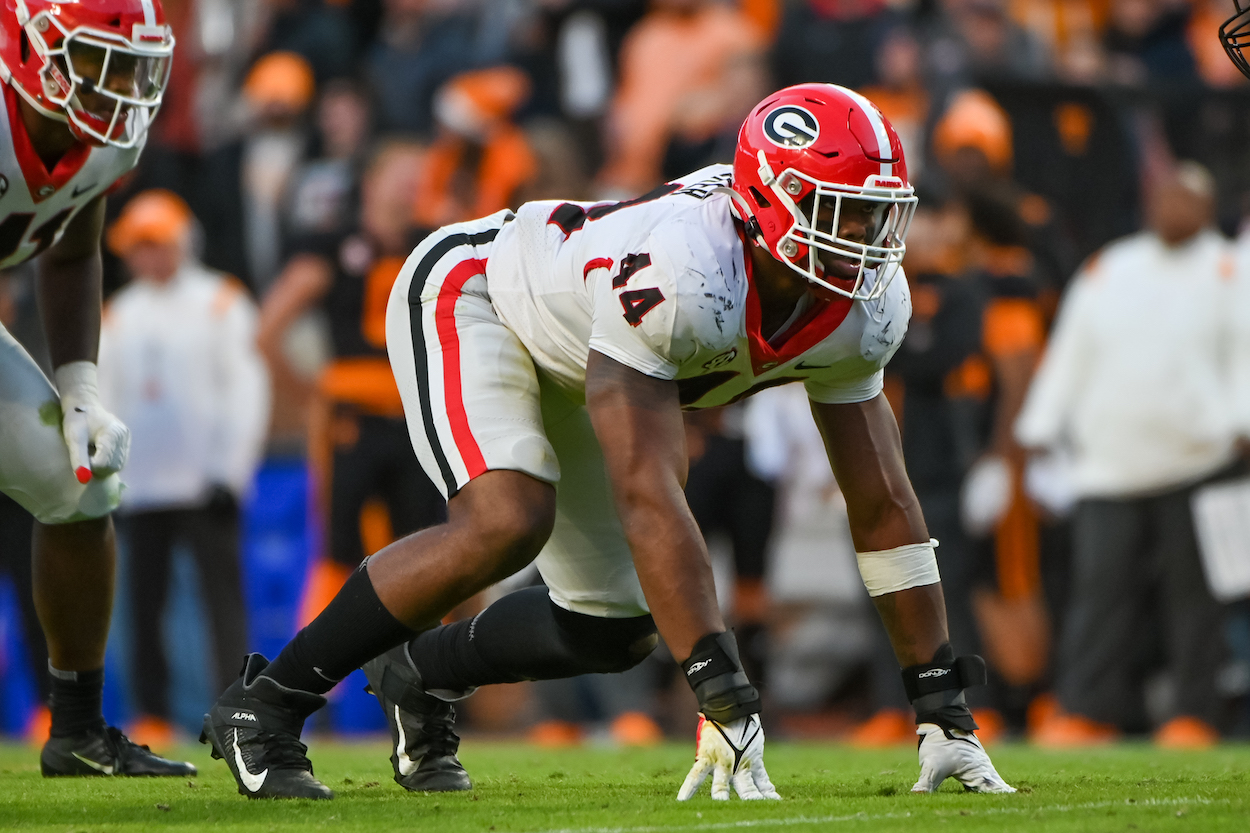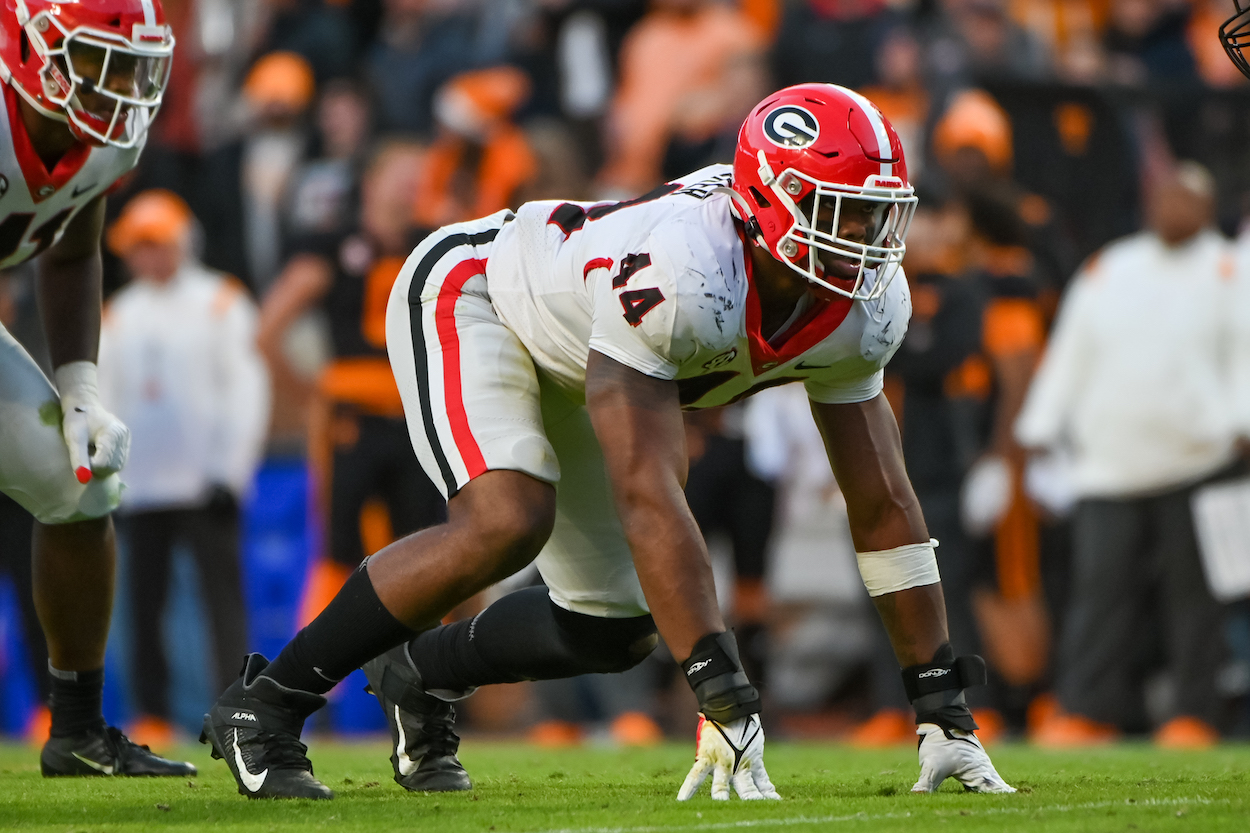 The first thing that the Jacksonville Jaguars taking Travon Walker first in the NFL draft will do is make the Detroit Lions' war room explode with cheers. A match between hometown boy Aidan Hutchinson and the Lions would be a dream for Dan Campbell and company. Walker going No. 1 would make that happen.
If Walker goes first and Hutchinson goes second, that could be a big deal for Oregon pass-rusher Kayvon Thibodeaux. In the NFL draft, there are often runs on positions, and if two of the top three EDGE players go in the first two picks, teams may panic about missing out and grab Thibodeaux shortly thereafter.
Finally, it will also push Florida State's Jermaine Johnson II, Purdue's George Karlaftis, Minnesota's Boye Mafe, and maybe even injured Michigan rusher David Ojabo higher up or into the first round.
That's what Trent Baalke's shocking move on Travon Walker at No. 1 would mean.
All stats courtesy of Sports Reference and NFL.com