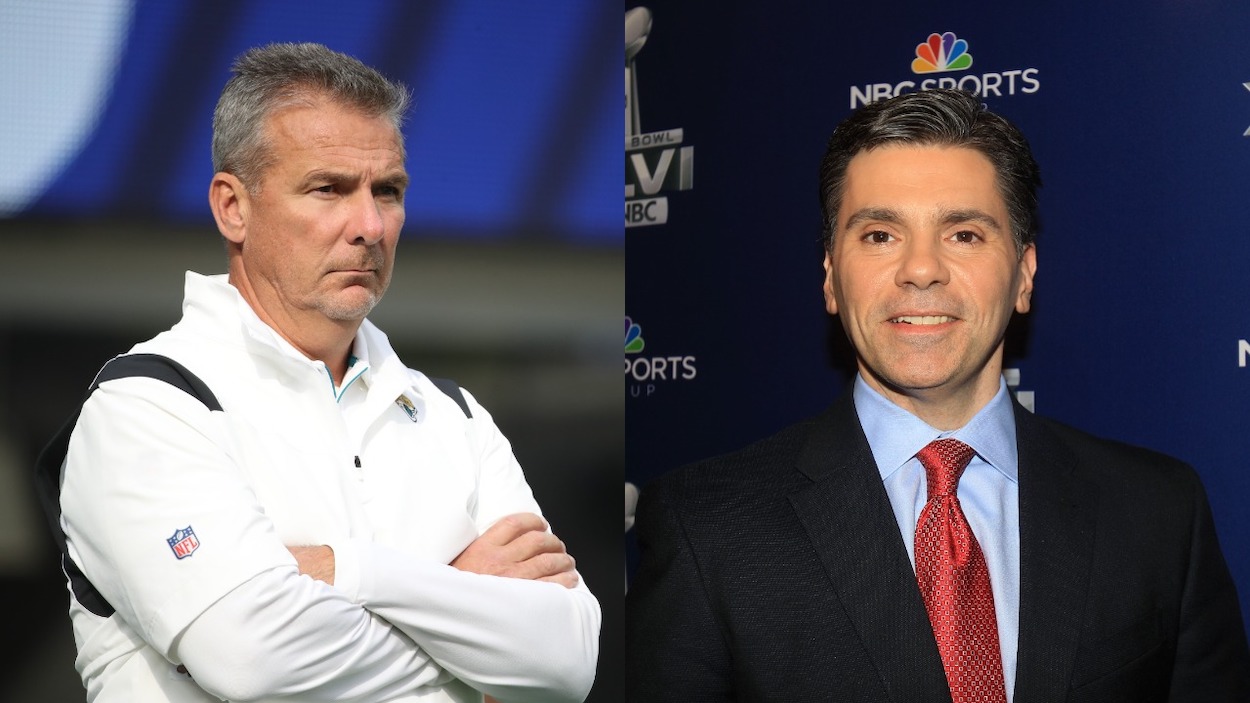 NFL Insider Mike Florio Dishes on Urban Meyer Crisis in Jacksonville: 'There are Multiple People in the Building That Just Don't Care for Urban Meyer'
Jacksonville Jaguars head coach Urban Meyer is facing a major crisis in his building and NFL insider Mike Florio says it's even worse than previously thought.
First-time NFL head coach Urban Meyer of the Jacksonville Jaguars surely thought it couldn't get any worse than when his trip to a bar turned into a major scandal back in October. Well, he was wrong. And now, following a damning story on Saturday about Meyer's bad behavior in Jacksonville, longtime pro football reporter Mike Florio says things are even worse than the report revealed.
Jacksonville Jaguars players and coaches are trashing head coach Urban Meyer
On Saturday, Dec. 11, NFL Network's Tom Pelissero published a story that detailed the dysfunctional inner workings of the Jacksonville Jaguars.
The report produced a laundry list of transgressions that show head coach Urban Meyer in a terrible light.
Pelissero found multiple anonymous sources within the Jaguars organization who spoke to "multiple run-ins with players and other coaches in recent weeks." They also revealed "repeated public comments shifting blame to players and coaches" and a "hard-charging and sometimes condescending approach" from the former college head man.
The worst story — and most widely shared and ridiculed on social media — is about Meyer's interactions with his assistant coaches (that he hired). According to Pelissero, "During a staff meeting, Meyer delivered a biting message that he's a winner and his assistant coaches are losers … challenging each coach individually to explain when they've ever won and forcing them to defend their résumé."
It was a scathing account of the Urban Meyer Era in Jacksonville. An era that has, so far, produced just two wins and 11 losses.
On Sunday, the Jaguars' lost to AFC South rival, the Tennessee Titans. Afterward, Meyer had strong words for whoever leaked this info to Pelissero. He threatened to fire whoever shared the information.
However, according to NFL insider Mike Florio, that's easier said than done.
Mike Florio says there are plenty of people in the building who don't like Meyer
Urban Meyer's situation is, again, the dominant storyline in the NFL right now, and, as such, Pro Football Talk's Mike Florio joined The Rich Eisen Show to discuss what's happening down in Duval County.
Florio painted a picture of, what sounds like, almost an entire organization that doesn't like or respect the head coach:
The report that we saw on Saturday from NFL media isn't the cause as much as it's the symptom of what's been going on. There are multiple people in the building that just don't care for Urban Meyer. They don't like the way he treats people, and they have been peddling stories and details and anecdotes for weeks now.

Mike Florio on the Urban Meyer crisis in Jacksonville
He also says Meyer's problems started even before his scandalous behavior emerged several weeks ago:
It all goes back to when he didn't accompany the team back to Jacksonville after they lost that Thursday night game in Cincinnati. And regardless of whatever photos made the rounds, the key is he abandoned his post. He didn't fly with his team back to Jacksonville, and that emboldened people to begin to talk. And they've been talking and talking, and it finally reached critical mass on Saturday. That's really the biggest issue that they're dealing with right now.

Mike Florio on when Urban Meyer's issues started
Finally, the NFL insider embarrassingly (for Meyer) contradicted the coach's assertion that he would find and fire the person who leaked the details from inside the building:
I know he suggested yesterday that whoever the source is will be unemployed. First of all, he's not going to find out who the source is. Second of all, it's not just one person. There are multiple people there talking to the media. They're motivated to do so because they don't like him.

Mike Florio on Urban Meyer catchign the leaker(s)
If the situation in Jacksonville didn't sound bad enough from Tom Pelissero's initial report, Florio's additional nuggets make it sound like keeping Meyer past this season (or even past this week) will be impossible. Right?
Firing the head coach might not be as expensive for Shad Khan as originally thought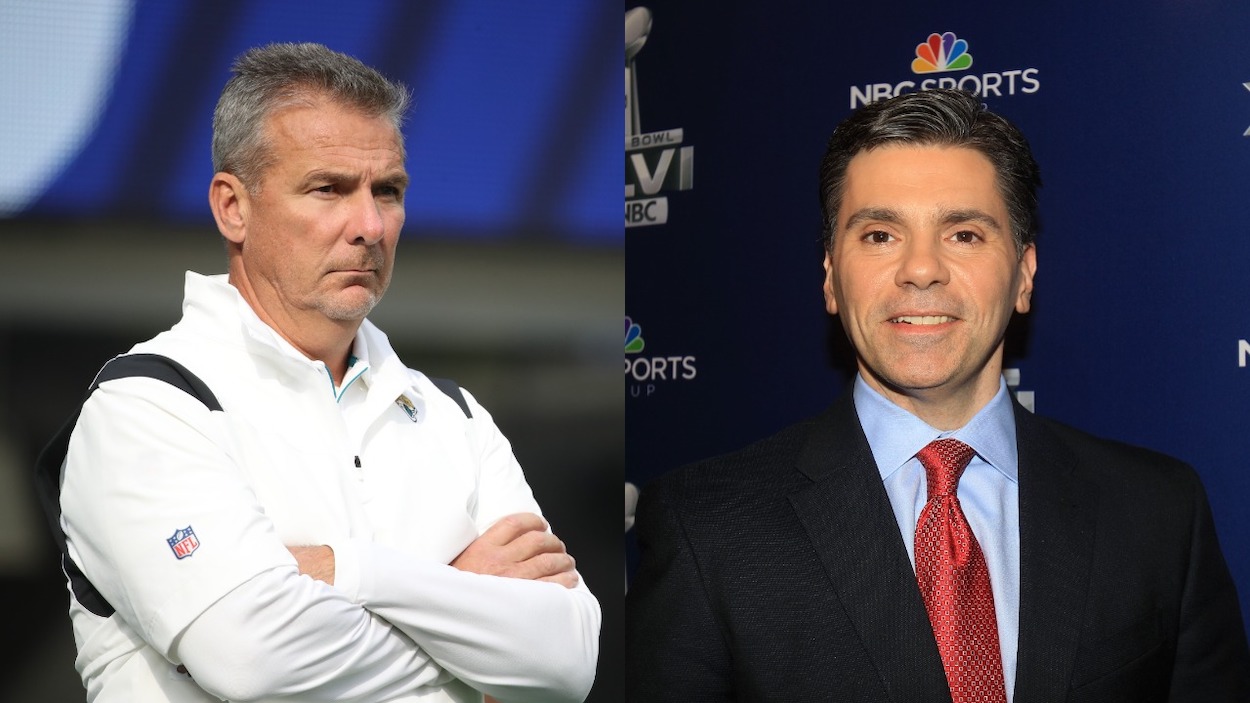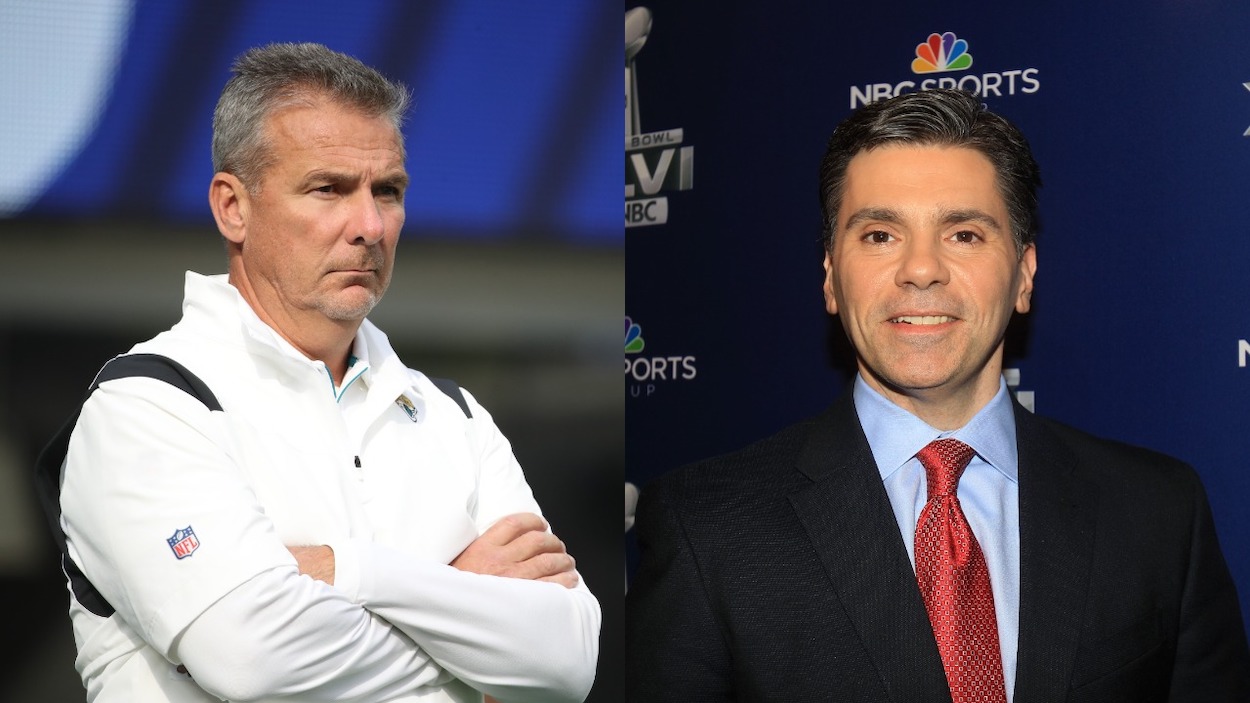 The Jacksonville Jaguars franchise has languished at the bottom of the NFL for most of the last decade since owner Shad Khan bought the team. However, he doesn't have the reputation of an owner who won't spend money.
Khan also owns the English soccer club Fulham FC and the WWE competitor, All Elite Wrestling (AEW). He's invested money into these properties when needed, and the thought is that he'll do the same when the Jacksonville Jaguars are ready to compete.
Hiring Urban Meyer in the first place shows that Khan will spend to get something he really wants.
That's not to say that Khan is happy wasting money, which he's surely not. And firing Meyer just one season into his deal would cost a pretty penny.
However, Florio also reports that while it would be a "big check," it may not cost as much to fire Meyer initially thought:
No one knows what [Meyer] 's making. We reported back when he was in the market for an NFL job he was looking for $12 million. There was an angry reaction to that, which means he wasn't getting anywhere close to $12 million. The best number I can piece together is $6.5 [million] per year, plus some form of incentive package, possibly. … I don't know what the total buyout would be — How much is guaranteed? How many years go out there? — but it's a big check if you want to move on. The question becomes, what will Shad Khan do about this?

Mike Florio in the cost of firing Urban Meyer
That is indeed the multimillion-dollar question.
Will Khan let Meyer clean house, getting rid of the (apparently) many players and coaches who don't like him and start over?
Will the owner cut ties with the unpopular coach to do right by the franchise and his new franchise QB, Trevor Lawrence?
Or will Khan postpone the inevitable by keeping the status quo in place, simply resetting the "will Urban Meyer be fired?" clock again for the 2022 season?
We should find out more by Monday, Jan. 10, 2022, aka NFL's Black Monday for coach firings.
Like Sportscasting on Facebook. Follow us on Twitter @sportscasting19