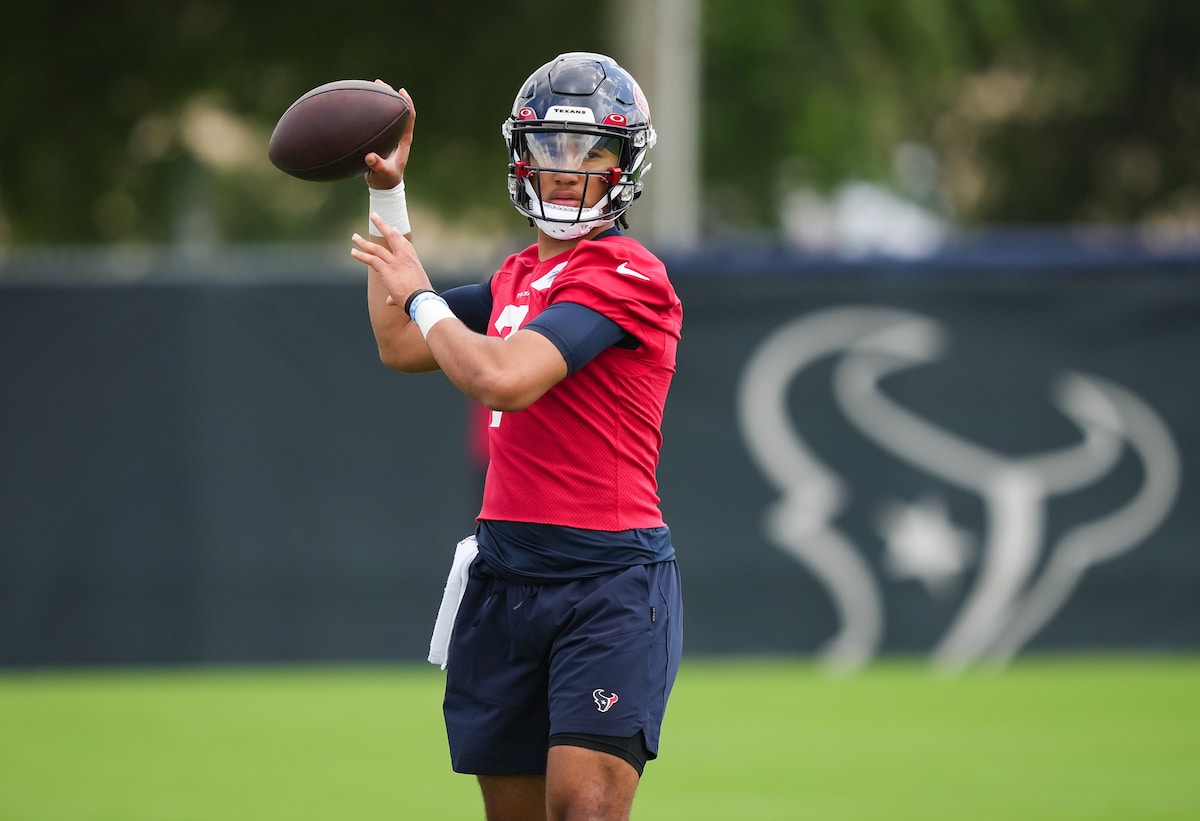 NFL Offseason Grades for All 32 Teams: Which Franchise Improved the Most Heading Into the 2023 Season?
A look at how all 32 NFL teams have fared during the 2023 offseason.
From the New York Jets acquiring Aaron Rodgers to the Carolina Panthers going all-in to get Bryce Young with the first overall pick of the draft, the NFL has seen plenty of splashy moves made during the 2023 offseason. However, improvement on paper and a strong showing in our NFL offseason grades doesn't guarantee success on the field. 
Just ask Philadelphia Eagles fans about the infamous 2012 "Dream Team" that ended up having a number of free-agent flops. 
Looking at all 32 teams, it's easy to find a few no-doubt winners of the offseason. At the same time, a handful of franchises simply didn't do enough to take a leap forward. Considering free-agent additions and losses, trade acquisitions, coaching staff changes, and draft classes, here are the offseason grades for each and every team based on who improved the most heading into the 2023 season.
The D Tier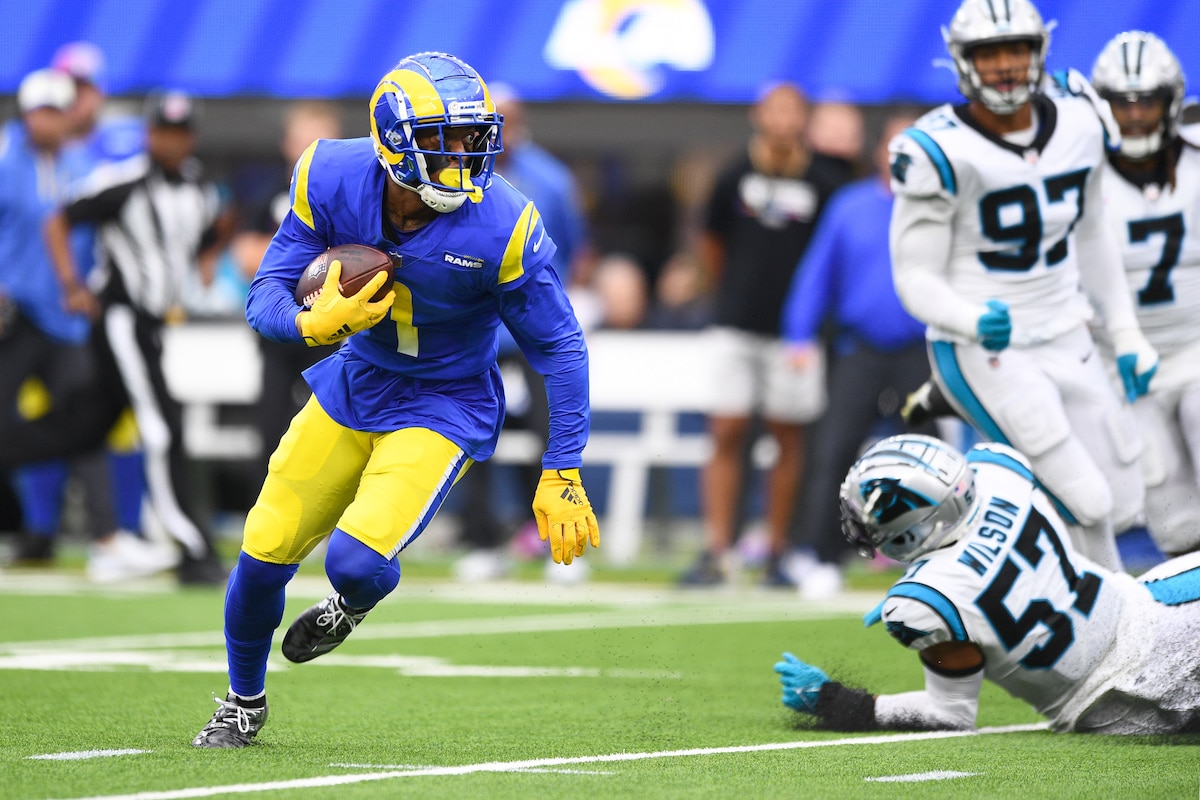 32. Los Angeles Rams 
The fact the Rams gave away Allen Robinson II says everything about where they are as a franchise. The "eff them picks" mentality has officially caught up and left LA in the unenviable position of having several expensive stars — and basically nothing else.
31. Los Angeles Chargers
The Chargers' lack of cap space prevented them from doing anything meaningful in free agency. And even though first-round wideout Quentin Johnston brings size, he's basically a clone of veteran Mike Williams. 
Justin Herbert deserves better. 
30. Arizona Cardinals
Getting arguably the best offensive tackle in the draft (Paris Johnson Jr.) was about the only positive development this offseason. The Cardinals didn't add anyone who'll substantially change their chances of competing in the NFC West. 
One reason for hope? First-year general manager Monti Ossenfort executed a flurry of trades to amass an unbelievable arsenal of picks for a 2024 draft class headlined by USC quarterback/potential Kyler Murray replacement Caleb Williams.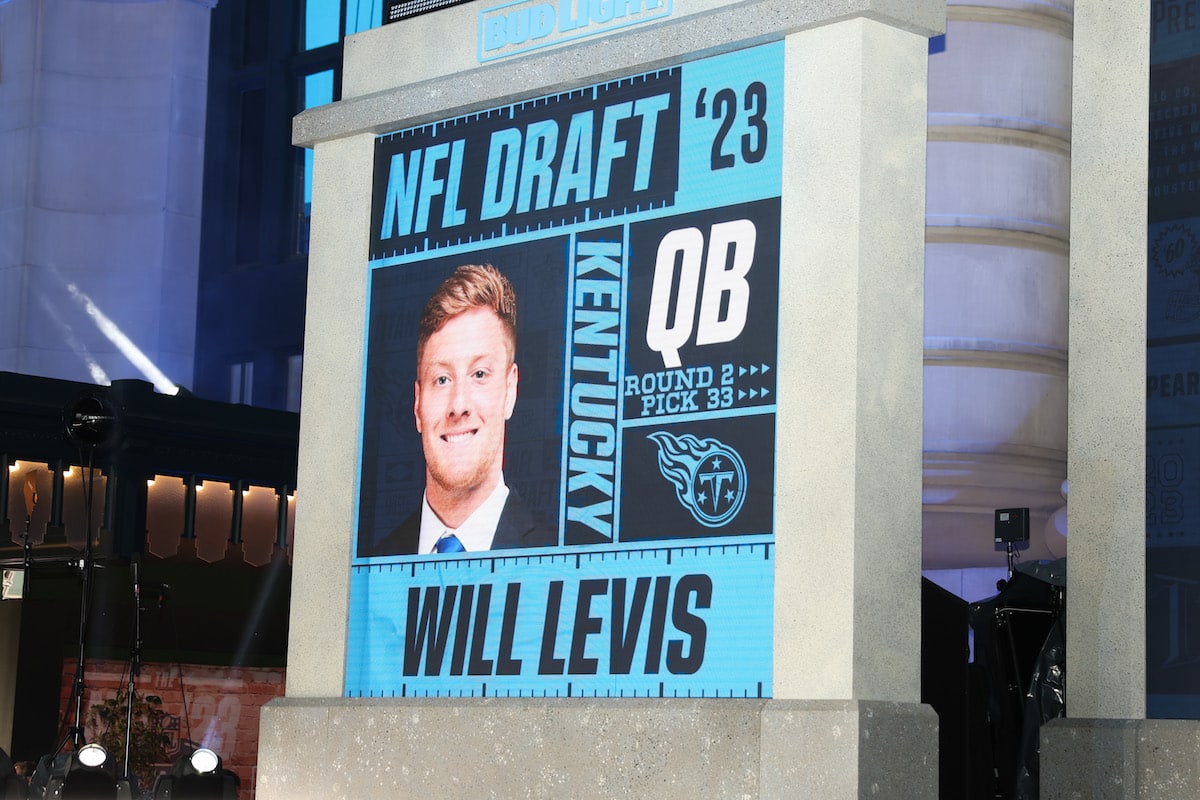 29. Tennessee Titans
Although Ryan Tannehill and Derrick Henry are still around, it's clear the Titans are turning the page on that era. Ending Will Levis' slide in the second round may provide some semblance of hope about the future of the most important position in sports, but this is a team that looks poised to take a major step back before things get better. 
28. Washington Commanders 
Washington's bizarre allegiance to second-year signal-caller Sam Howell came at the expense of potentially acquiring Lamar Jackson — or any other veteran quarterback, for that matter. And the fact the Commanders took an undersized corner (Emmanuel Forbes) with their first-round pick only makes their long-term outlook even more confusing. 
In a division where the Philadelphia Eagles and Dallas Cowboys are clearly better, how will new ownership feel about being the only team in the division without an answer at QB?
The C Tier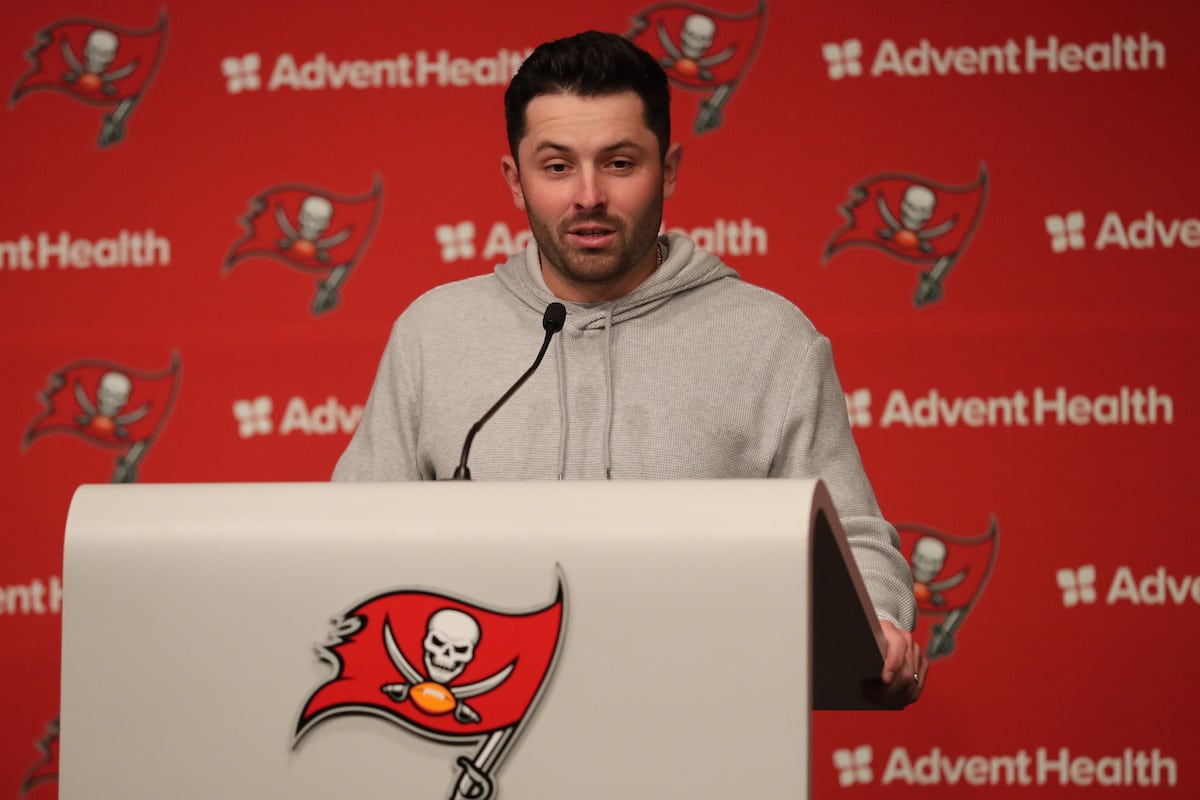 27. Tampa Bay Buccaneers 
Is there a bigger drop-off than going from the GOAT to Baker Mayfield? The Buccaneers are treading water with a roster that's getting older and more expensive by the day.
26. New Orleans Saints 
Derek Carr is who he is—and he's not a winning quarterback. The Saints may have competency at the position, but they're bound to be looking for a replacement sooner than later. Cap constraints prevented the team from retaining several free agents, including 2018 first-rounder Marcus Davenport. 
25. Kansas City Chiefs 
The reigning champions let their starting left tackle walk, which means Patrick Mahomes must trust someone new to keep him out of harm's way. The only problem? Jawaan Taylor has spent his entire NFL career on the right side. 
Overall, the Chiefs should otherwise look largely the same, which isn't necessarily a bad thing given how last season ended.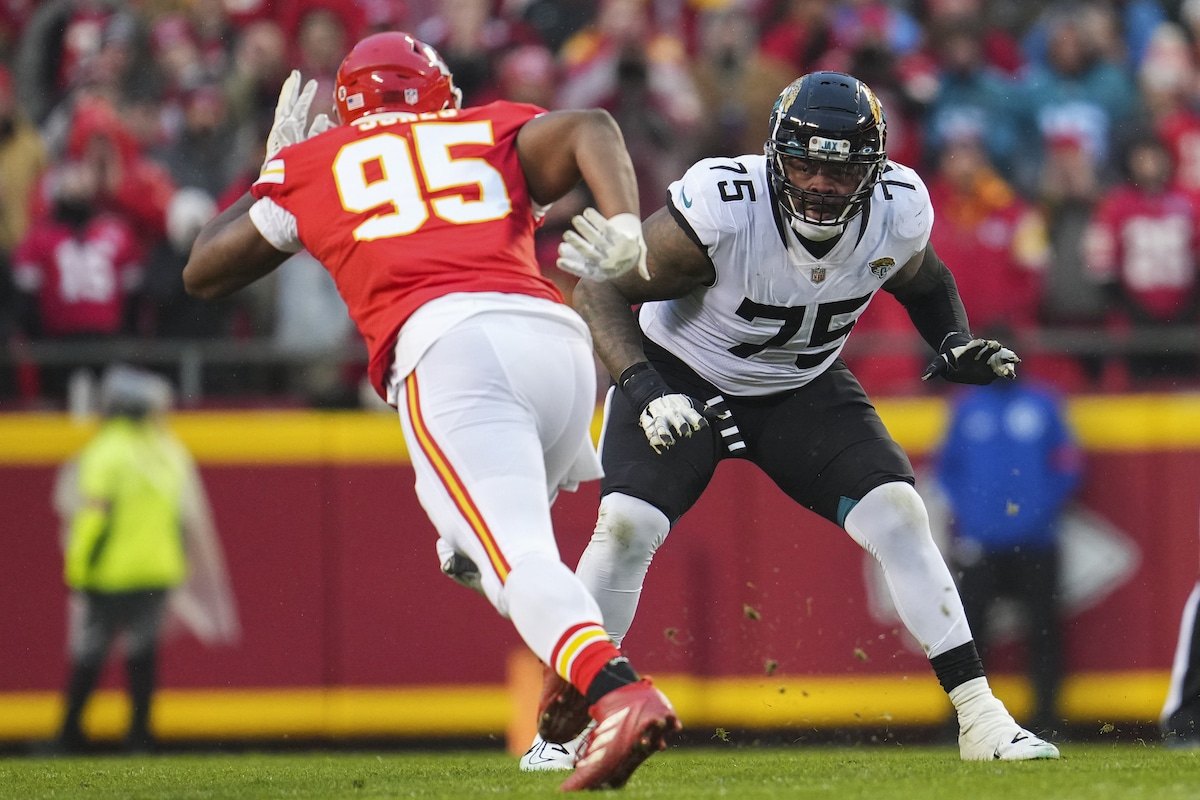 24. Jacksonville Jaguars
Between Cam Robinson's suspension and the decision to let Jawaan Taylor walk, the Jaguars had no choice but to go offensive tackle on Day 1. Whether Anton Harrison lives up to his draft pedigree will go a long way in determining just how successful Trevor Lawrence is during his third season in Jacksonville. 
Coming off a headline-grabbing offseason in 2022, the Jaguars' quiet approach might say more about how much they've improved since Urban Meyer got canned. 
23. San Francisco 49ers 
Poaching Javon Hargrave from the Eagles will make a dominant 49ers defense even better. However, losing former defensive coordinator DeMeco Ryans shouldn't be overlooked, either. And because of all their trade activity in recent years, San Francisco didn't make its first selection until the end of the third round, when it grabbed Penn State safety Ji'Ayir Brown at No. 87 overall. 
22. Minnesota Vikings
Jordan Addison should replace the production lost by trading Adam Thielen. Yet outside of signing Byron Murphy Jr., none of the moves Minnesota made really moved the needle. 
21. Denver Broncos
Trading a haul for Russell Wilson and then sending picks for Sean Payton certainly seems like a risky way of trying to recapture the glory days. Denver massively overpaid for overrated offensive tackle Mike McGlinchey, and why draft a receiver in the second round if you already have plenty of capable bodies at that position and bigger holes to fill?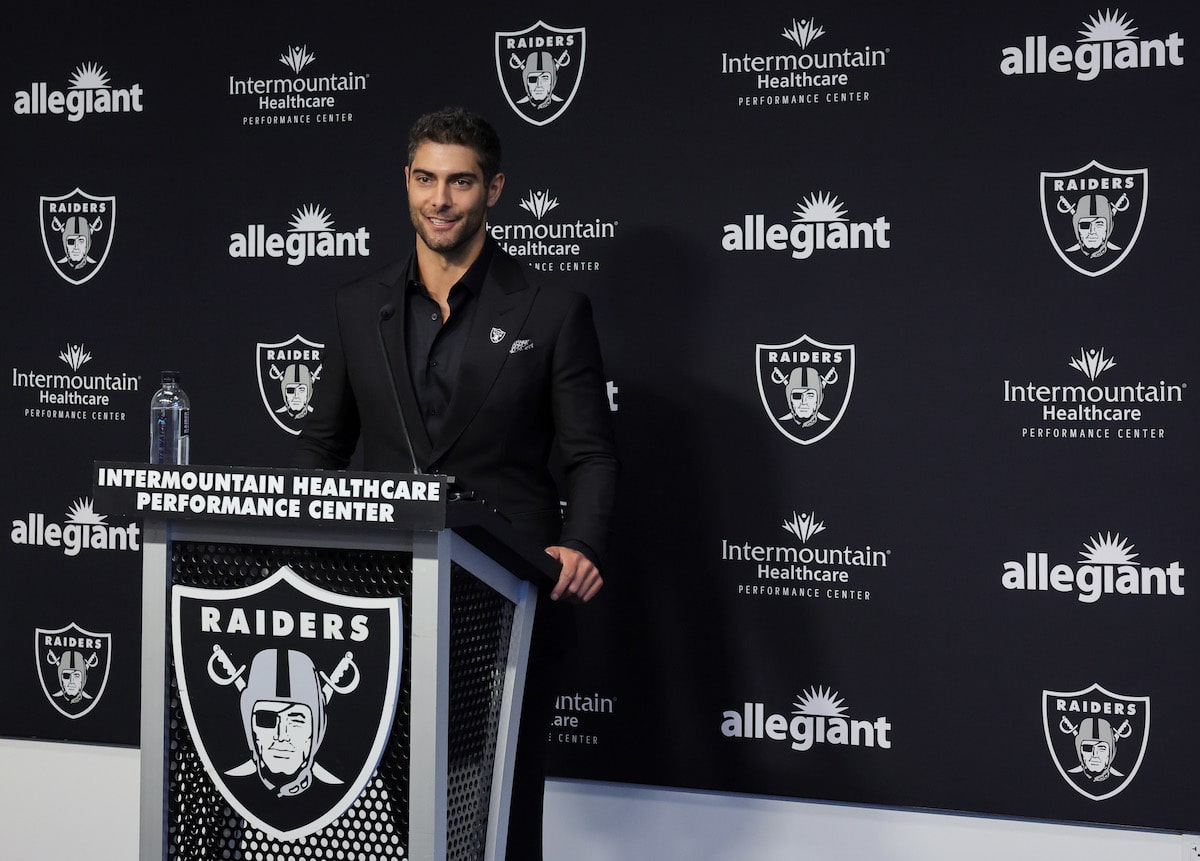 20. Las Vegas Raiders 
Jimmy Garoppolo and Josh McDaniels are back together, but neither has proven capable of winning outside of New England. The offense should be solid enough, but Las Vegas still looks light on the other side of the ball, even after taking Tyree Wilson seventh overall. 
19. Green Bay Packers
Getting rid of a future Hall of Famer wasn't necessarily a bad move when considering the draft capital the Packers received for Aaron Rodgers. And the ironic part about Green Bay's offseason was that Brian Gutekunst actually devoted resources to playmakers for his quarterback. 
But is Jordan Love capable of following in his predecessor's footsteps and leading the Packers to the promised land? 
18. Atlanta Falcons
Taking a running back with a top-10 pick when Desmond Ridder is your quarterback seems like a massive misallocation of resources. But if Bijan Robinson brings an added dimension to an offense with no shortage of playmakers, perhaps the Falcons can overcome their talent deficiency at quarterback and make a run in the wide-open NFC South.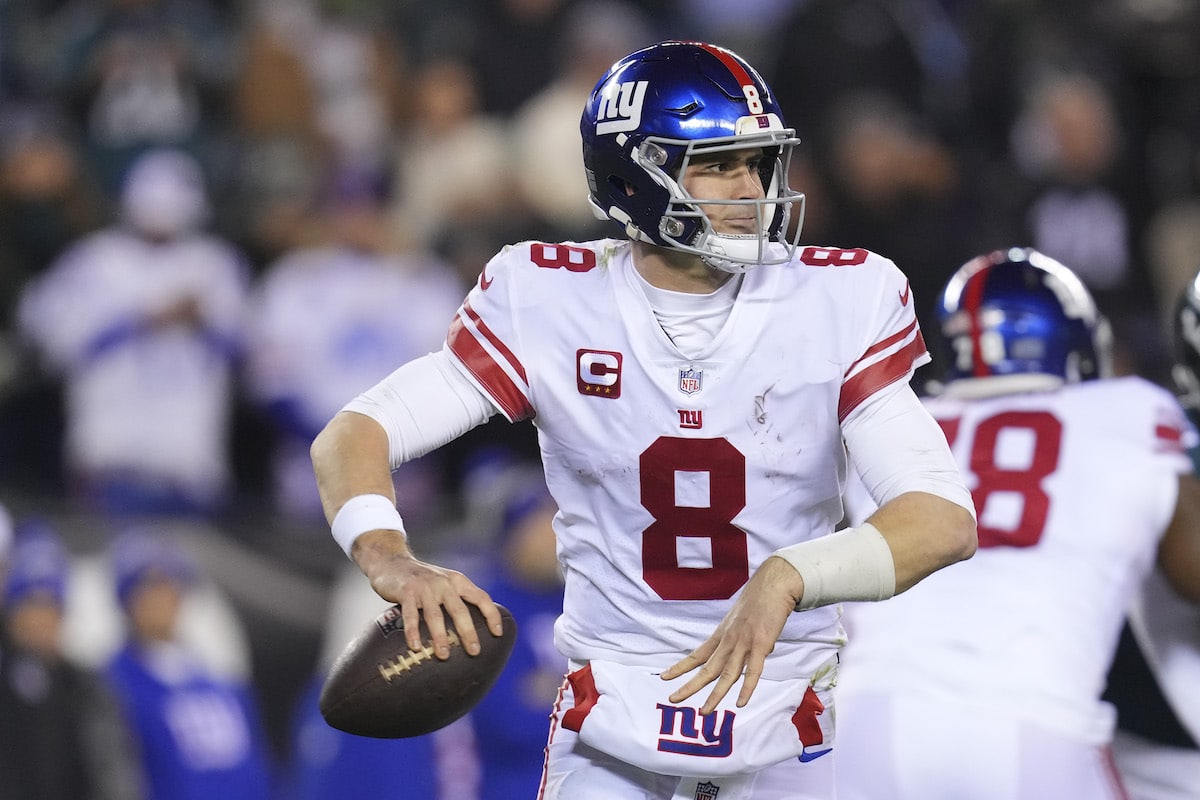 17. New York Giants
Is Daniel Jones really worth $40 million per year? We'll find out soon enough. At least the Giants added two athletic targets in tight end Darren Waller IV and receiver Parris Campbell. 
16. Miami Dolphins
Adding Jalen Ramsey to a defense teeming with talent was a home-run move. Other than that, though, it was a fairly nondescript offseason for a Dolphins team that desperately needs Tua Tagovailoa to stay healthy. 
15. New England Patriots
Bill O'Brien, JuJu Smith-Schuster, and Mike Gesicki are supposed to turn the Patriots into a productive offense? While the Patriots got better on defense by securing cornerback Christian Gonzalez at No. 17, the rest of their class is questionable, at best. 
The B Tier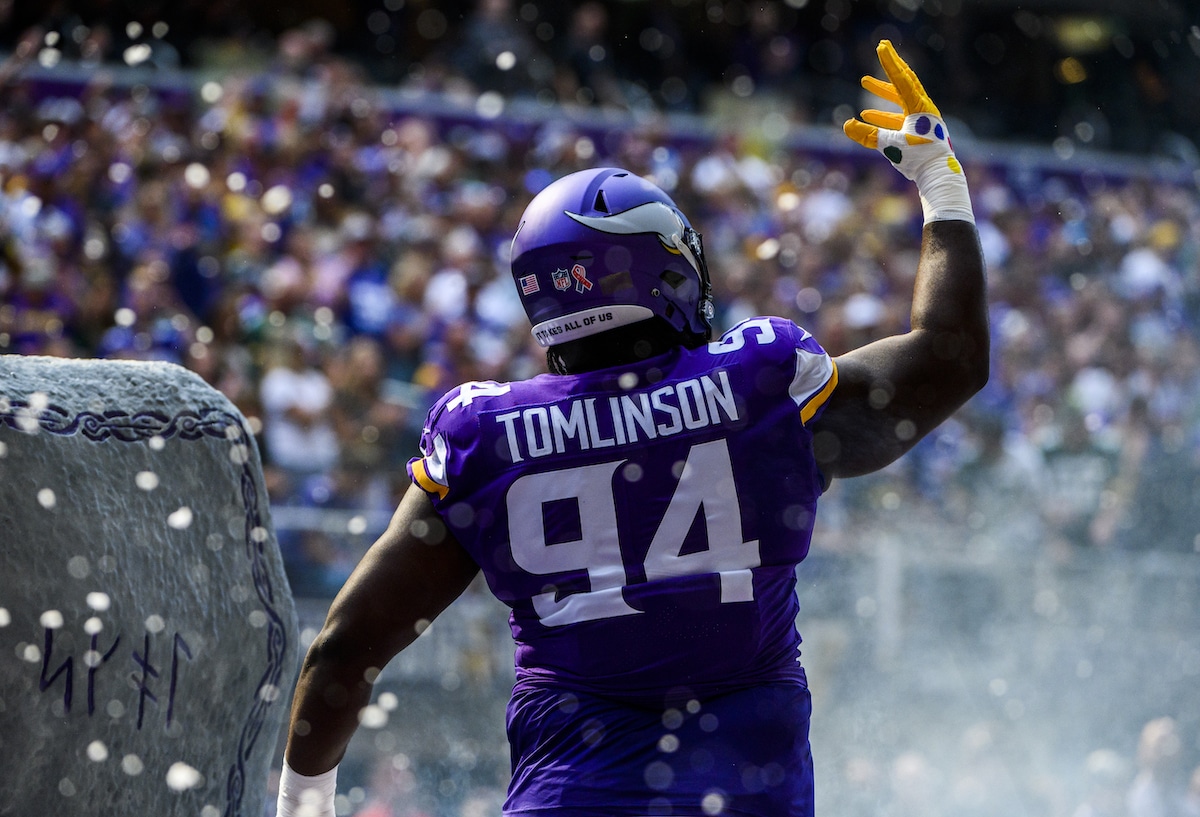 14. Cleveland Browns
The Browns got better up the middle by signing defensive tackle Dalvin Tomlinson to a four-year, $57 million deal. They also did well to acquire receiver Elijah Moore and Pro Bowl pass rusher Za'Darius Smith in trades with the New York Jets and Minnesota Vikings, respectively. 
But with no first- or second-round picks, it's tough to get overly excited about what Cleveland did this offseason. All three AFC North foes made more substantial improvements.
13. Buffalo Bills
Brandon Beane made two solid moves by retaining Jordan Poyer and signing underrated running back Damien Harris. More importantly, the Bills made sure to get Josh Allen help in the draft by taking talented tight end Dalton Kincaid with the 25th overall pick before selecting 6-foot-5, 330-pound guard O'Cyrus Torrence out of Florida in the second round. 
12. Indianapolis Colts
If Anthony Richardson harnesses his athletic gifts, the Colts should be a dangerous team for the next decade-plus. Taking a swing on a signal-caller with such rare athleticism could be the highlight of Chris Ballard's career. 
In fact, the respected GM stayed true to that approach throughout the draft, adding premier athletes on both sides of the ball. Will that high-upside strategy pay off, though?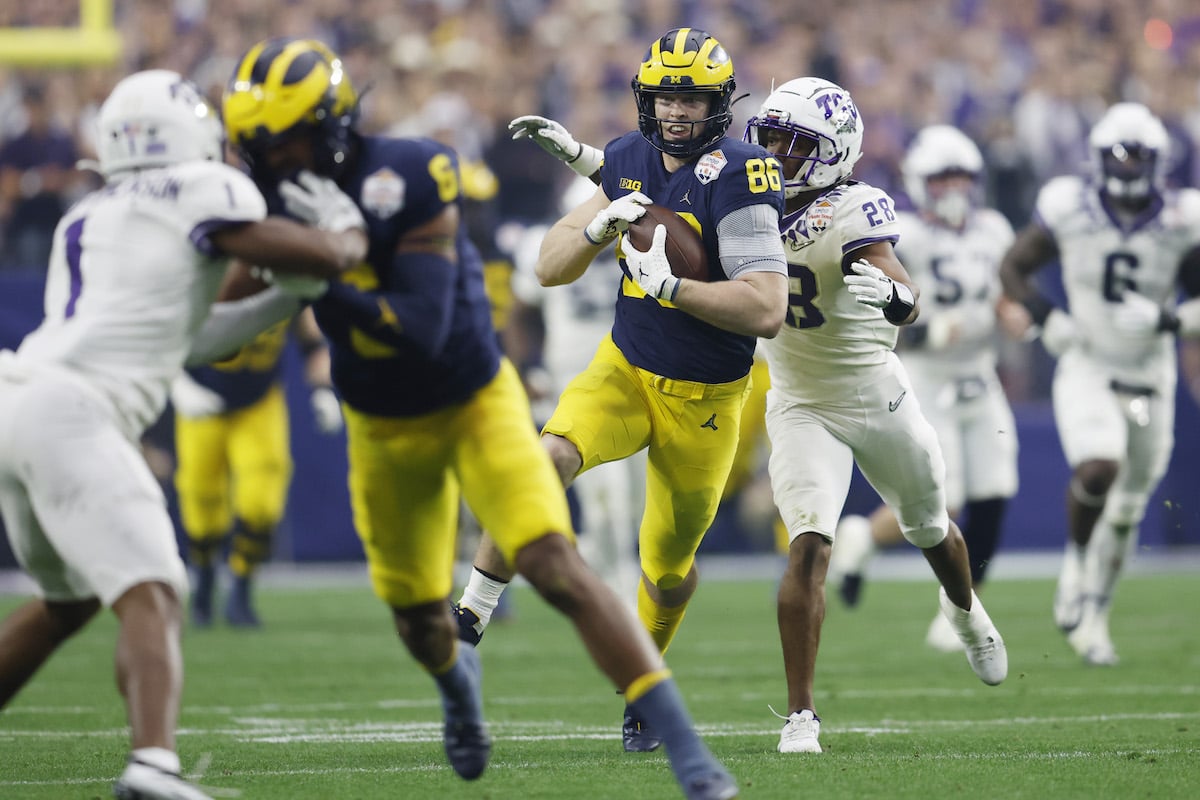 11. Dallas Cowboys
Drafting a nose tackle in the first round (Mazi Smith) may not have been exciting, but it'll help the Cowboys improve against the run. Luke Schoonmaker should quickly turn into one of Dak Prescott's favorite targets. So should Brandin Cooks, who Dallas acquired in a late-round pick swap. 
It wasn't a glamorous offseason by any means, but the Cowboys are in a better position to make a run in the NFC than they were a year ago. 
10. Cincinnati Bengals 
Betting on Orlando Brown Jr. is a big risk that could also pay big dividends for a Bengals team that desperately needs to keep Joe Burrow upright. Cincinnati followed up with a no-nonsense draft that could yield three starters on defense, highlighted by high-upside pass-rusher Myles Murphy out of Clemson. 
9. Baltimore Ravens
After much speculation, the Ravens did the right thing by signing Lamar Jackson to a well-deserved extension. Eric DeCosta also imported two big-time weapons for his franchise quarterback in Odell Beckham Jr. and Zay Flowers. 
However, it's fair to wonder whether an injury-prone veteran who hasn't hit 1,000 yards since 2019 and an undersized rookie will be enough to put Baltimore over the top in the AFC. 
The A Tier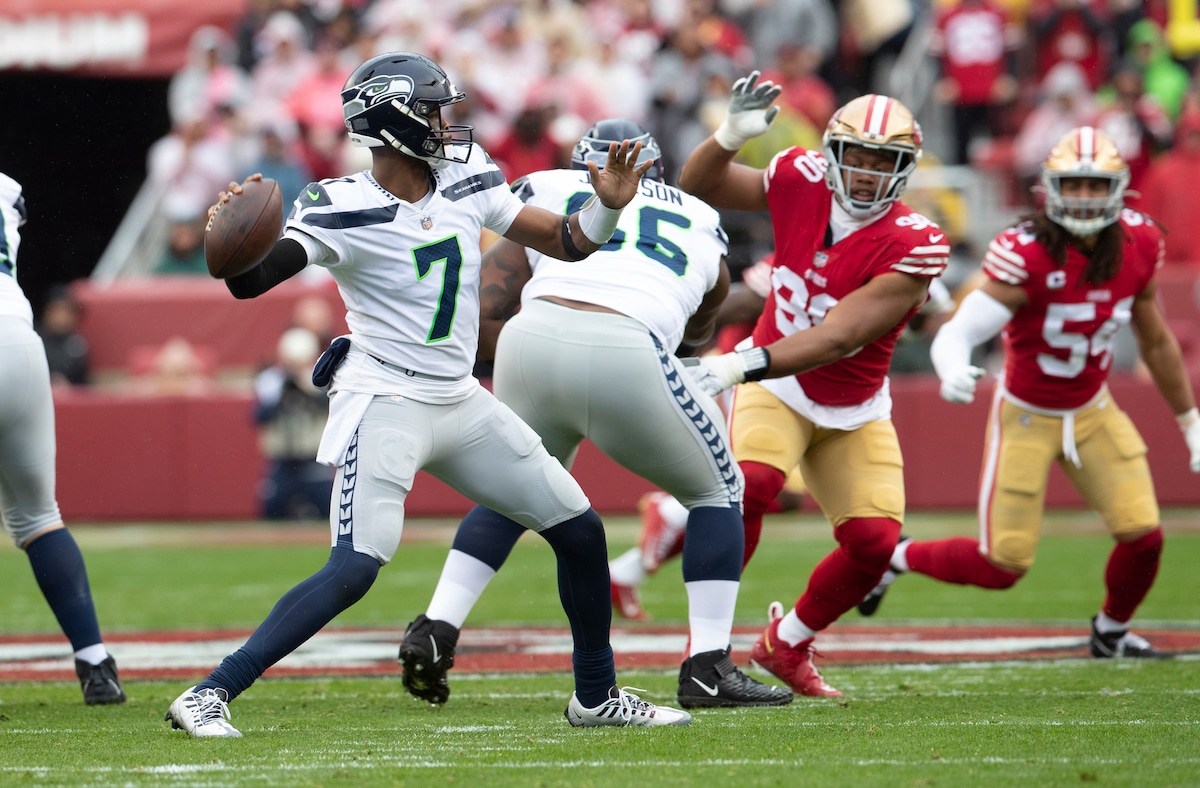 8. Seattle Seahawks
Bringing Geno Smith back for what essentially amounts to a one-year, $27.5 million deal was a great move by John Schneider. Getting a potential All-Pro corner in Devon Witherspoon and the best receiver in the draft in Jaxon Smith-Njigba set the stage for three days of terrific work by Seattle's front office. 
Bolstering their defense with Dre'Mont Jones and Jarran Reed should help the Seahawks stop the run in 2023. Considering they ranked 30th in that category last season, even a marginal leap could turn them into one of the league's stingiest scoring units.
7. Detroit Lions
You have to give Dan Campbell and Brad Holmes credit for trusting their process. Jahmyr Gibbs may have been drafted earlier than expected, but he offers exciting all-around ability. Meanwhile, linebacker Jack Campbell should develop into the leader of a defense that should be vastly improved with veterans Cam Sutton and Chauncey Gardner-Johnson on the back end. 
6. Pittsburgh Steelers
You could argue the Steelers drafted three first-round-caliber players in Georgia offensive tackle Broderick Jones, Penn State corner Joey Porter Jr., and Georgia tight end Darnell Washington. All three should be instant-impact players and long-term building blocks. And with Pittsburgh bolstering its defense with interior pass rusher Larry Ogunjobi, future Hall of Fame corner Patrick Peterson, and linebackers Cole Holcomb and Elandon Roberts, the AFC North could belong to Kenny Pickett and Co. 
5. New York Jets 
Whether the Jets overpaid for Aaron Rodgers remains to be seen. However, there's no doubt New York is set up to compete for the Lombardi Trophy now that one of the greatest quarterbacks of all time will call the Meadowlands home. And with familiar targets like Allen Lazard and Randall Cobb joining an offense that features plenty of young talent at the skill positions, the Jets have a chance to be a true contender in a stacked AFC.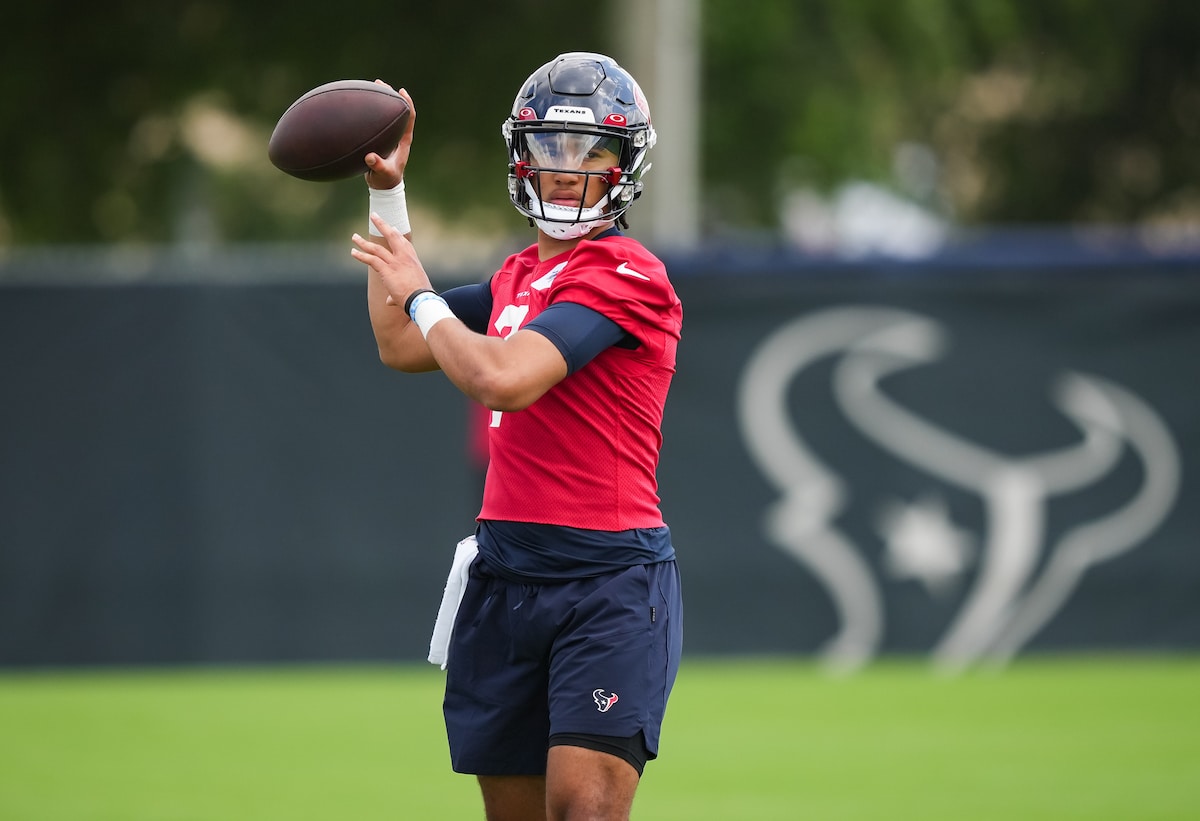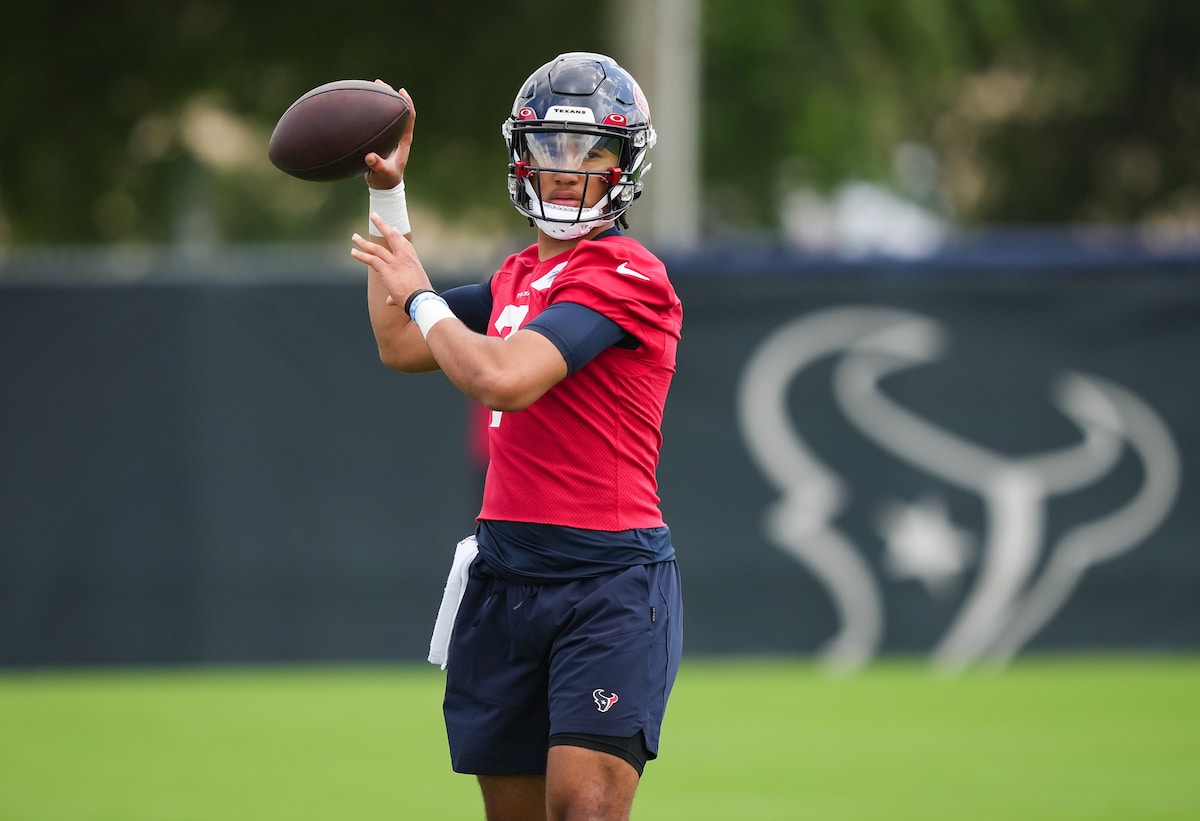 4. Houston Texans
For a fan base that hasn't had much to cheer about in recent years, the 2023 offseason couldn't have gone much better. DeMeco Ryans taking over as head coach should inject life into a franchise that has been desperate for some sense of direction. 
Of course, Texans fans should also be excited about seeing C.J. Stroud and Will Anderson Jr. serving as the new leaders on their respective sides of the ball. Landing two elite prospects at premium positions, agreeing to an extension with left tackle Laremy Tunsil, and making solid free-agent signings like wideout Robert Woods, defensive back Jimmie Ward, and tight end Dalton Schultz firmly puts Houston in the "A" category. 
3. Chicago Bears
Ryan Poles deserves a round of applause for an excellent offseason that should make life much easier for Justin Fields. The second-year GM acquired a true No. 1 receiver (D.J. Moore) for his promising quarterback, addressed the team's biggest need in the first round (offensive tackle), and added quality players at other positions throughout the draft. 
Oh, and the Bears defense should be much better in 2023 thanks to the additions of free-agent linebackers Tremaine Edmunds and T.J. Edwards and second-round defensive tackle Gervon Dexter. And with extra ammunition in the 2024 draft, Poles could turn the Bears into legit Super Bowl contenders in no time. 
2. Carolina Panthers
Talk about a full-scale makeover. After the disastrous Matt Rhule experience, Carolina now has a competent staff led by former Colts head coach Frank Reich. Most importantly, owner David Tepper can finally say he has a franchise quarterback. 
Luckily for No. 1 overall pick Bryce Young, the Panthers added plenty of playmaking options via free agency and the draft, including longtime Minnesota Vikings star Adam Thielen, former Eagles running back Miles Sanders, veteran tight end Hayden Hurst, and second-round receiver Jonathan Mingo out of Ole Miss. 
1. Philadelphia Eagles
Not only did Howie Roseman figure out a way to bring back Fletcher Cox, Brandon Graham, James Bradberry, and Darius Slay, but he also added two blue-chip prospects (plus talented cornerback Kelee Ringo) from the best defense in college football to a unit that was already loaded. 
Plus, signing Jalen Hurts to a long-term deal means the Eagles are set to compete for Super Bowl titles for years to come. Philadelphia should be considered the odds-on favorite to represent the NFC — again.