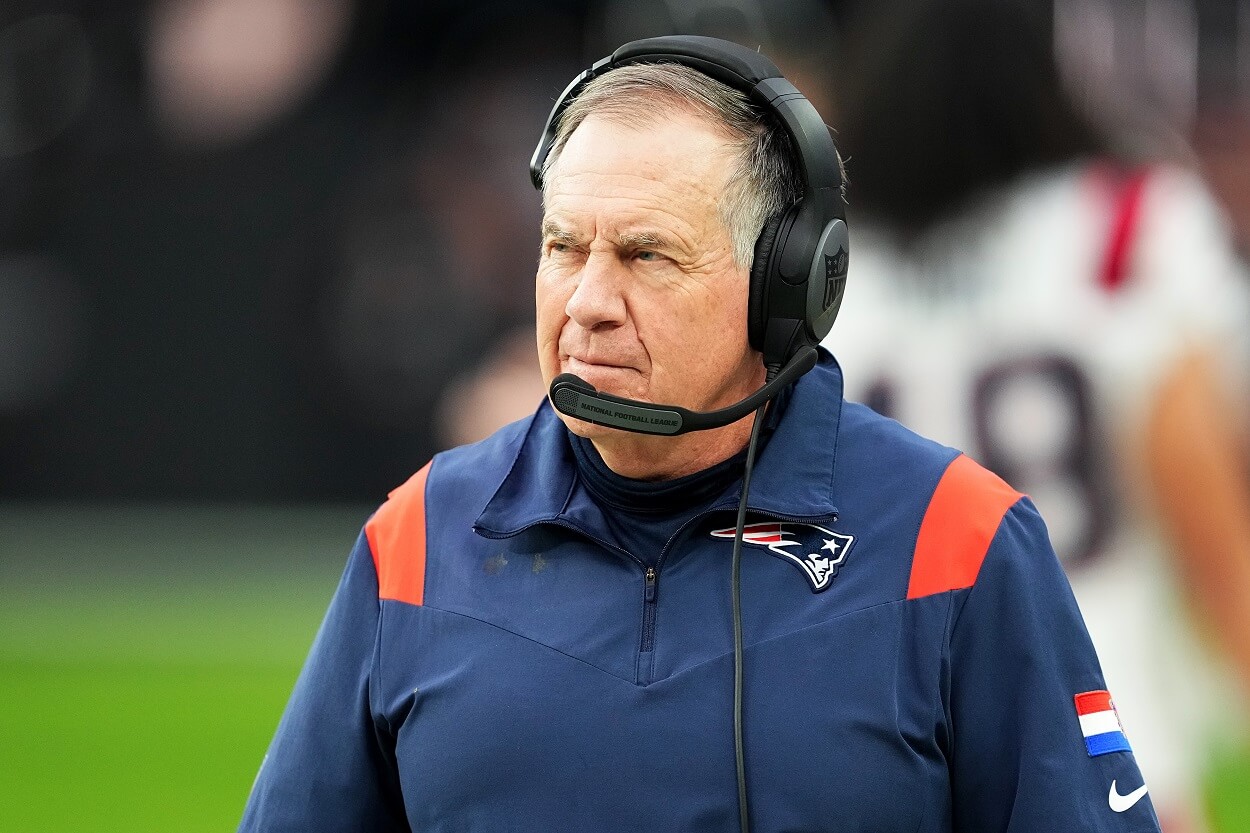 Bill Belichick's Backwards Way of Roster Building Should Make Patriots Fans More Pessimistic Than Ever
Bill Belichick is building the New England Patriots' roster like it's 2003 -- not 2023.
Someone better remind Bill Belichick it's 2023 — not 2003. 
Stuck in the same mindset and searching for the same prototypes that helped the New England Patriots capture six Super Bowl titles, the second-winningest coach of all time seems too comfortable with keeping things status quo. In fact, if Robert Kraft needed further proof that his highest-paid employee is no longer fit for duties, the 2023 NFL Draft should have sealed the deal. 
After all, despite having more than enough capital to fill critical roster holes, Belichick bizarrely decided to pull a page straight out of the early dynasty days playbook and invest those precious resources on positions and players that simply don't make sense with where the Patriots are at now and where they need to go.
The Patriots exited the 2023 NFL Draft with a promising corner and a lot of question marks
No one in New England can complain about the way Bill Belichick handled the first round of the 2023 NFL Draft. Armed with the 14th overall pick, the Patriots smartly traded down, acquired an extra fourth-round pick, and still secured arguably the best cornerback prospect. However, after landing a potential superstar by stopping Christian Gonzalez's slide at No. 17, the Patriots made two luxury picks in Rounds 2 and 3. 
Instead of taking one tight end in a historically deep class, trading up to take an offensive tackle, or adding a potential Day 1 starter at wide receiver, Belichick stood pat and used the 46th overall pick on Georgia Tech's Keion White. Although the athletically gifted defensive lineman was widely viewed as a first-round talent, the fact he slid to the second round could speak to concerns about his ability to fit a particular position at the next level. 
More of a tweener than a true edge rusher, White has the frame and skill set to be a solid player. However, he certainly doesn't have a clear path to immediate playing time, especially with Deatrich Wise Jr. (one of Belichick's favorite players) under contract for several more seasons. 
In the third round, the Patriots added a premier athlete…on the defensive side of the ball. Once again, instead of getting Mac Jones a weapon, Belichick gave Jerod Mayo and son Steve Belichick another chess piece to deploy. Sacramento State's Marte Mapu may develop into an elite all-around defender, but like White, he doesn't have a clear path to seeing the field early due to depth at his respective position. 
As if using three top-100 picks on defense didn't raise eyebrows, Belichick only made it more difficult to believe in his vision with how he handled the final day of the draft.
Bill Belichick's team-building strategy isn't setting the Patriots up for a turnaround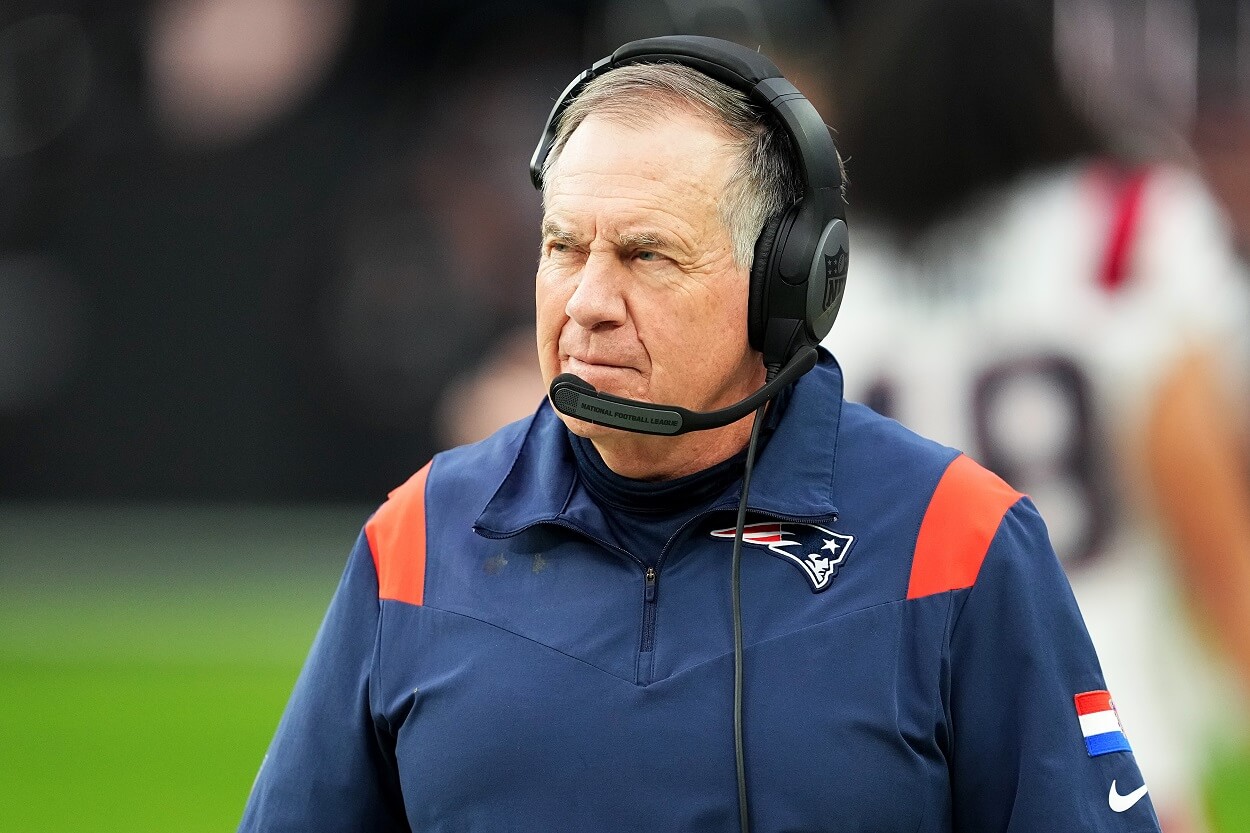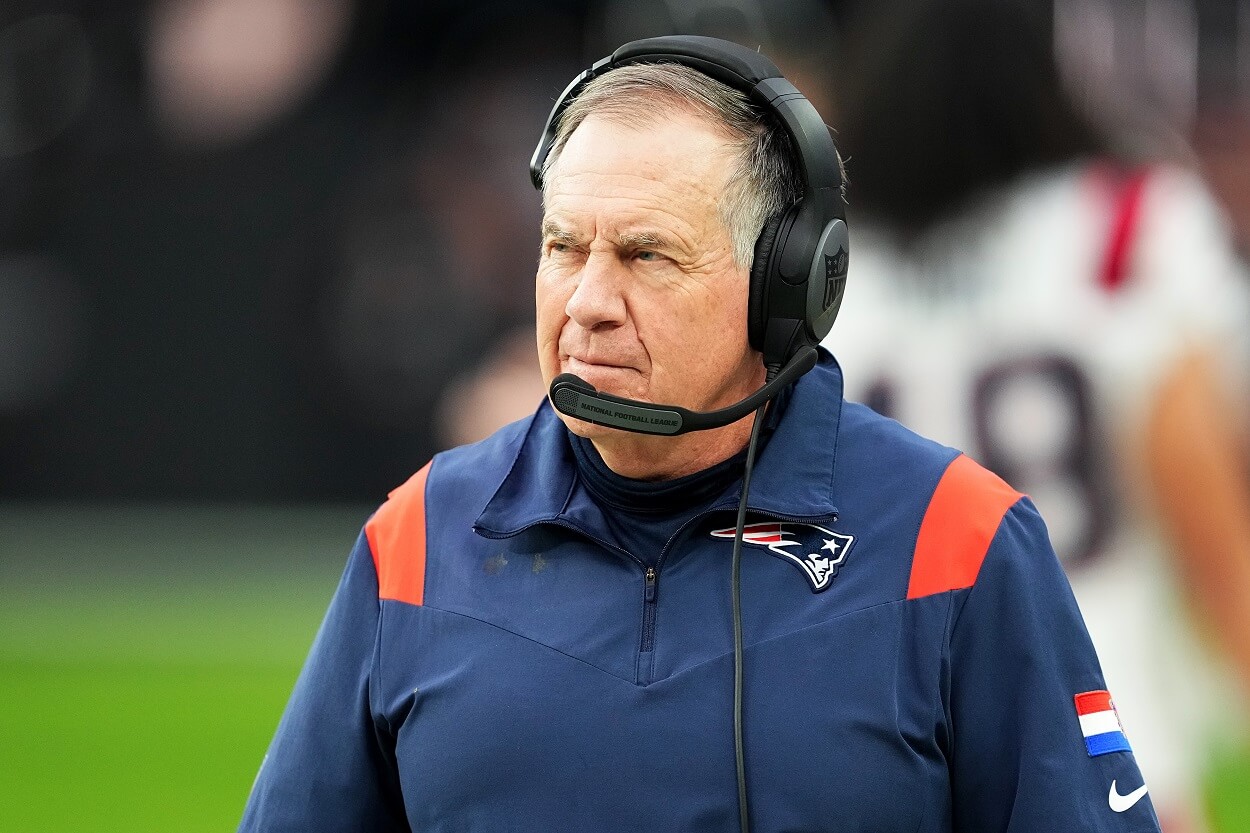 Despite having a tackle depth chart headlined by the unreliable Trent Brown and a past-his-prime Riley Reiff, the Patriots largely ignored what many considered to be their biggest need heading into the 2023 NFL Draft. 
With Ohio State's Dawand Jones still on the board, Belichick used his arsenal of fourth-round picks on a center, a kicker, and an interior offensive lineman. He doubled down by using the 144th overall pick on UCLA guard Atonio Mafi. Oh, and after smartly taking a sixth-round flyer on LSU receiver Kayshon Boutte, Belichick made sure to use yet another pick on a special teamer, selecting Michigan State punter Bryce Baringer 192nd overall. 
In a league that's predicated on making plays in the passing game and getting after the quarterback, why did the Patriots spend so much capital on players who don't make a major impact in either area? Sure, the coaching staff may want to try Sidy Sow at tackle, but he mostly played guard at Eastern Michigan. So, if anything, this just means new offensive line coach Adrian Klemm has even more pressure on his shoulders to help the 6-foot-4, 323-pound blocker develop into a starting-caliber NFL tackle. 
Moreover, how exactly does trading up for a kicker help the offense? As much credit as everyone likes to give Belichick for drafting Stephen Gostkowski, let's not forget he burned a 2020 fifth-round pick on controversial kicker Justin Rohrwasser, who never played a snap for the team. Plus, this is the same coach/GM who drafted, extended, suspended, and then released punter Jake Bailey in the span of four years. 
Sure, the Patriots undoubtedly have better interior depth up front, and they improved their speed and playmaking ability on defense. But will that matter if they're still a bottom-of-the-pack offense? It's not like the defense has true game wreckers outside of Matt Judon, so unless that unit ascends to top-five territory due to the arrival of a rookie corner, a tweener defensive lineman, and a hybrid safety/linebacker facing a huge jump in competition, the Patriots look bound to miss the playoffs again.
Is there any hope for the future in Foxborough?
Moving forward, it's tough to see New England making a serious run at a playoff spot in 2023. Not only did Belichick largely sit out of free agency, but he didn't add a high-impact receiver, tight end, or running back via the draft. And unless a DeAndre Hopkins deal materializes over the summer, it seems like it'll be on DeVante Parker, Tyquan Thornton, Kendrick Bourne, and JuJu Smith-Schuster to carry the load. 
In other words: Don't get your hopes up about the Patriots making substantial improvements on offense. 
At the very least, Belichick and Director of Player Personnel Matt Groh have made a concerted effort to get more athletic on the other side of the ball. Between 2021 second-rounder Christian Barmore, the 2022 cornerback tandem of Marcus Jones and Jack Jones, and the team's top three picks in 2023, the Patriots certainly have better athletes and more theoretical upside as a unit. 
Yet until Bill Belichick is willing to show any semblance of care about building a modern-day offense, none of that will matter. 
And if the Patriots finish in last place as expected, he may not get a chance to run another draft again.