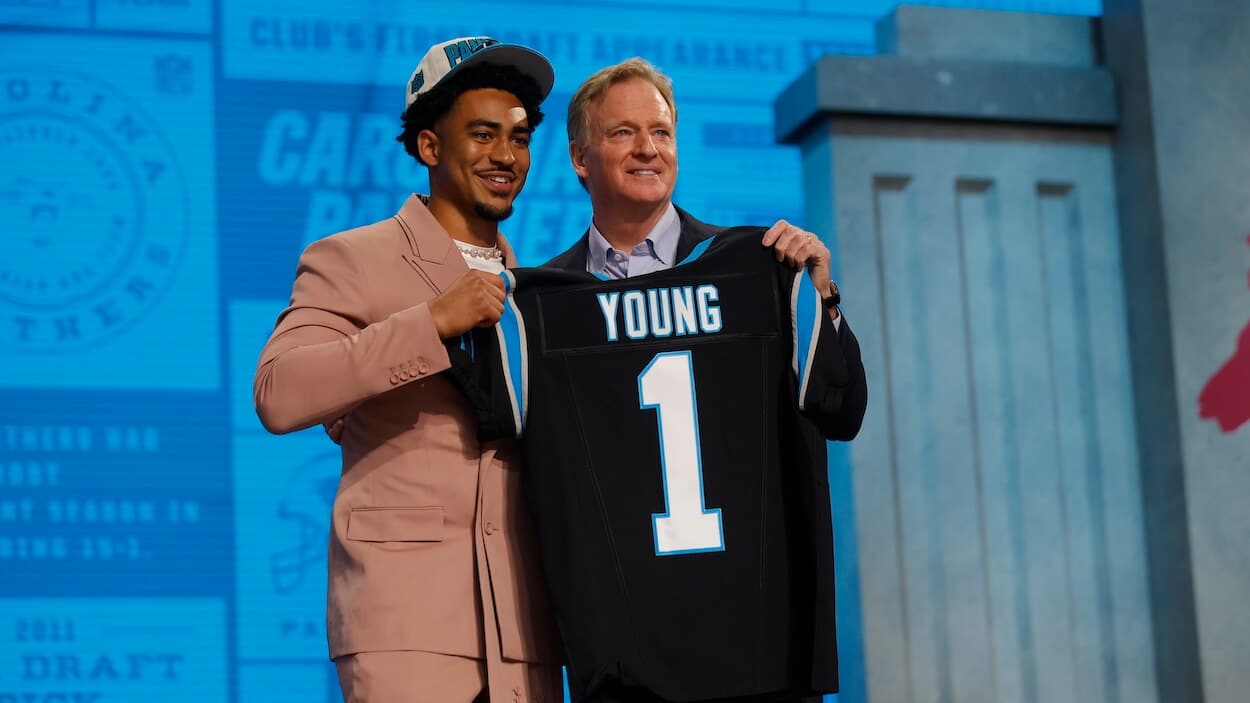 Bryce Young Contract: Panthers Gamble Will Cost at Least $37 Million
The Bryce Young contract is a great deal if the Panthers' No. 1 pick in the 2023 NFL Draft pans out, but also a big gamble on a QB his size.
The Carolina Panthers gave up a lot in their trade to move up and take Alabama quarterback Bryce Young. The No. 1 overall pick in the 2023 NFL Draft is far from a sure thing, but whether he succeeds or fails, the one thing we know is that the Bryce Young contract will cost the Panthers $37.9 million over the next four years.
The Bryce Young contract
When the St. Louis Rams took Oklahoma quarterback Sam Bradford with the No. 1 overall pick in the 2010 NFL Draft, he signed a six-year, $78 million contract with $50 million guaranteed.
The following year, the NFL put a rookie salary scale in place to help ease the burden of paying unproven players this much.
In 2023, the projected Bryce Young contract is a fully guaranteed four-year deal worth $37.95 million with a $24.6 million signing bonus, per Spotrac.
During his rookie campaign, Young will have a $6.9 million cap hit in 2023.
Assuming Young will be the Panthers starting QB in 2023, that's not a bad deal for the position. Right now, that $6.9 million cap hit ties him for 24th among QBs with Tyrod Taylor. The annual average value (AAV) of $9.4 million per season puts him 18th in the NFL, ahead of Trevor Lawrence ($9.1M) and behind Jimmy Garoppolo ($24.2 million).
Making the former Crimson Tide signal-caller a first-round pick also means the Bryce Young contract will have a fifth-year option in 2027. Depending on how much and how well he plays, that will likely be $20-$30 million by then.
If Young becomes a top QB, this is a fantastic deal that will allow the Panthers to be contenders, thanks to not paying a franchise QB $5o million. That's a big "if," though.
Can a tiny QB succeed in the NFL?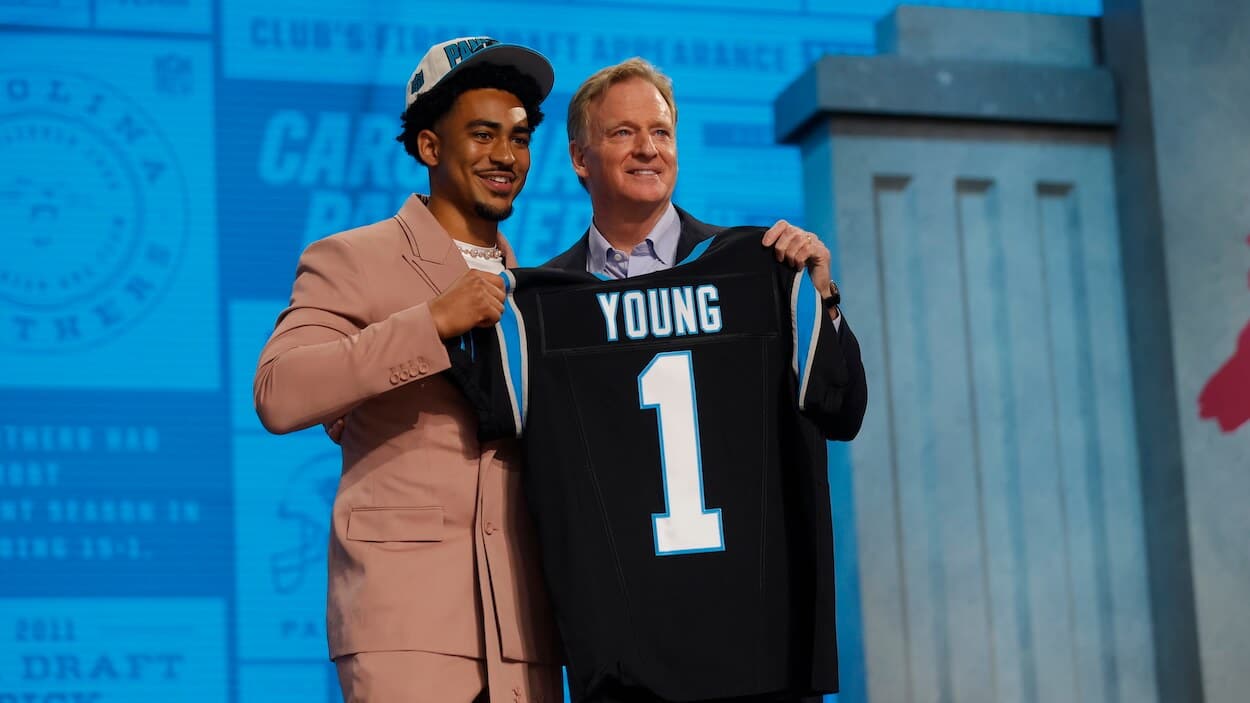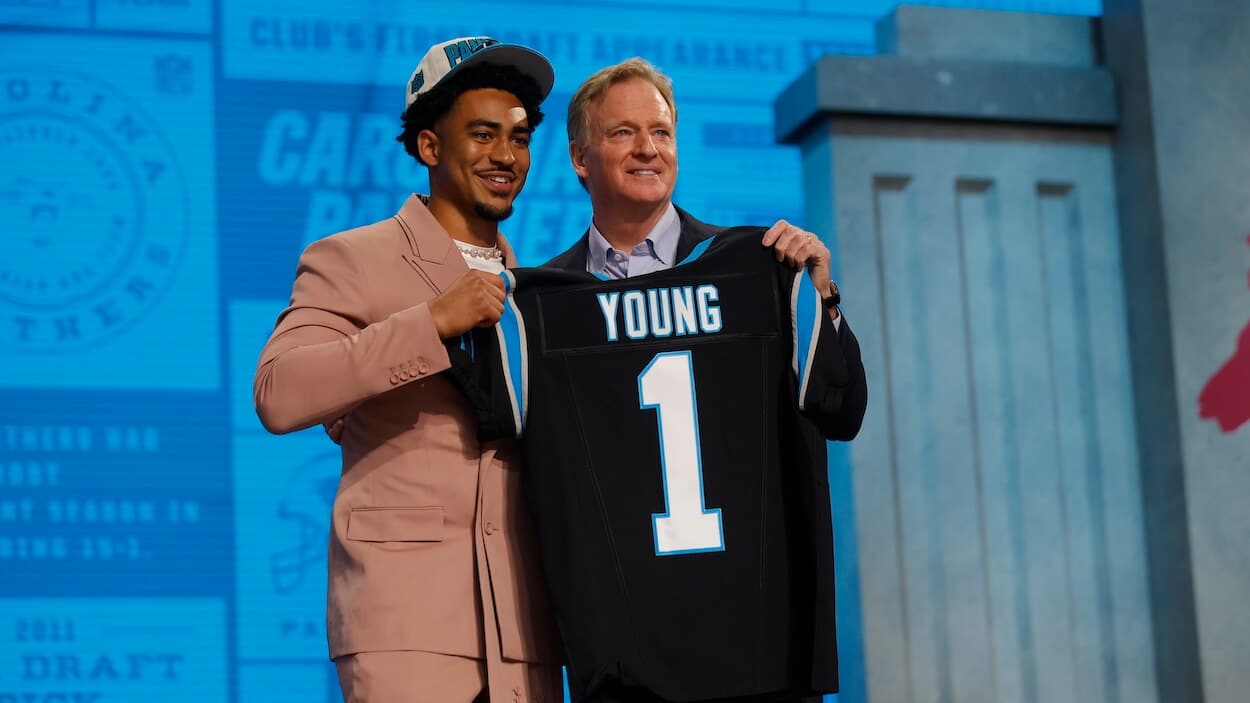 Bryce Young is 5-foot-10. That's not ideal by any means for an NFL quarterback, but this isn't the biggest problem.
Several shorter NFL signal-callers have had varying degrees of success with a smaller stature. Drew Brees, Russell Wilson, and Kyler Murray all fall into this category. Plus, Young played with huge linemen and against tall defenders in the SEC, so he's learned how to mitigate height issues.
However, the issue is size as it relates to weight.
Young measured 204 pounds at the combine but played at least 10 pounds lighter (if not more). Brees, Wilson, and Murray were all heavier and more stoutly built. And while Brees and Wilson were Iron Men in their careers, Murray has struggled with injuries the last two seasons.
A young QB is going to get sacked and take hits. Bryce Young will have trouble staying healthy when 250- to 300-plus-pound men put these hits on him.
The only chance Young has to be a long-time starting QB in the league is if he is truly the Stephen Curry of the NFL. Every once and a while, a small player comes in and is so special he defies expectations and logic.
Young could be that player, but that's tough to gamble a No. 1 pick in the 2023 NFL draft and $37 million on.