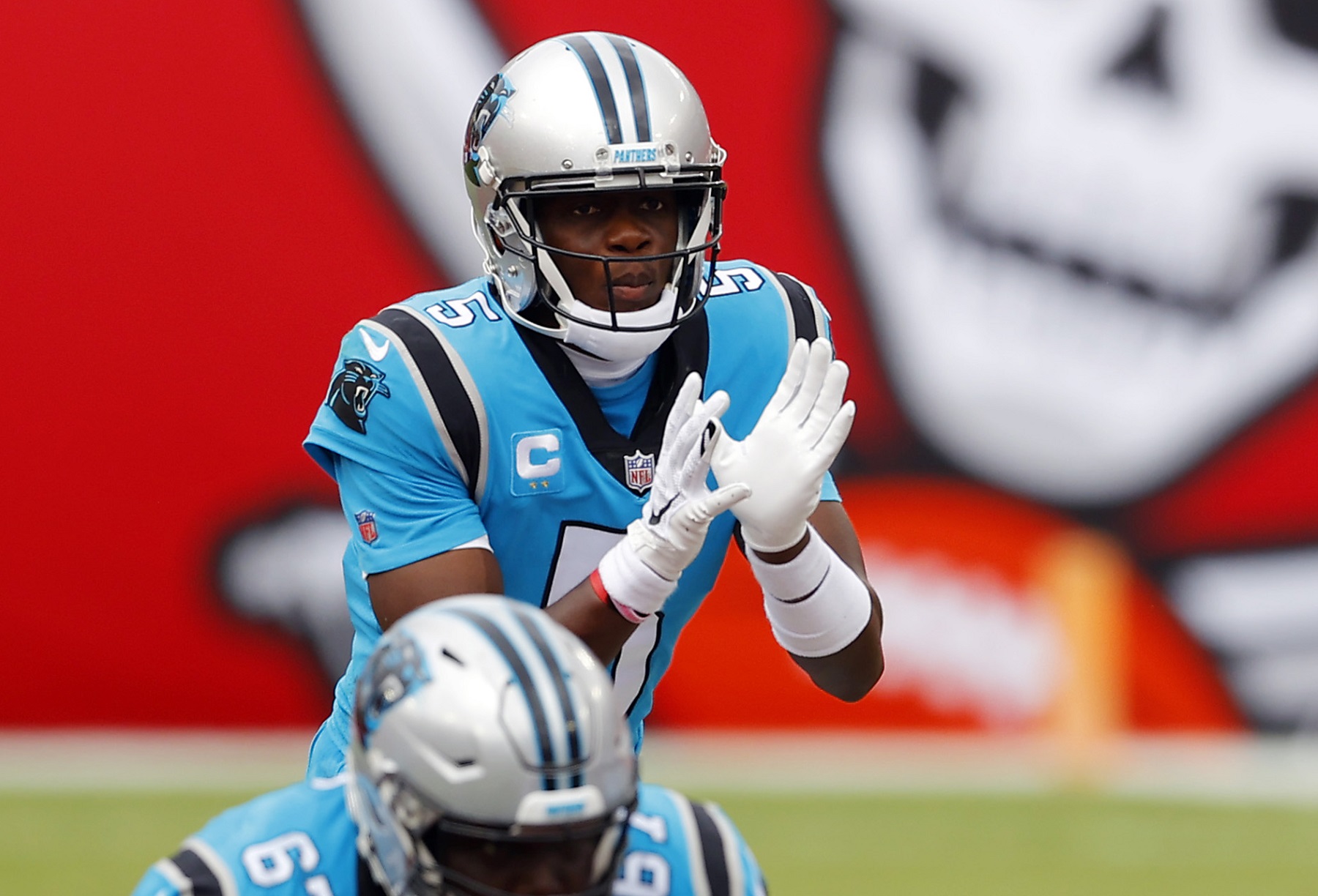 NFL Quarterback Teddy Bridgewater Took a High School Junior To Her Prom
Carolina Panthers quarterback Teddy Bridgewater has made it all the way back from a devastating knee injury.
Calling Teddy Bridgewater a dream come true for the Carolina Panthers would be getting a little bit ahead of ourselves so early in the 2020 season. However, the results thus far show that the Panthers seem to have chosen wisely after deciding to move on from Cam Newton.
Statistics aside, one of the best aspects of signing Bridgewater is that he is both highly motivated and low-maintenance, allowing the team a sense of security at the key position of the field.
All the signs were there early on
Teddy Bridgewater's maturation while quarterbacking the University of Louisville from 2011-13 was apparent. His completion percentage and passer rating crept up each season while interceptions over the three seasons dropped from 12 to eight to four. He threw for 3,970 yards and 31 touchdowns as a junior, and his farewell appearance was a 447-yard game against the University of Miami in the Russell Athletic Bowl.
Bridgewater passed up his final season of eligibility to enter the NFL draft in 2014. The Minnesota Vikings, eager to move on from three years of quarterback roulette after Brett Favre, made Bridgewater the final pick of the first round.
Bridgewater won the job as the starter early in his rookie season, and the pattern of growth continued. He threw for 2,919 yards as a rookie and then 3,231 in 2015 while leading Minnesota to its first playoff appearance in three years.
What happened next was a bit of misfortune that has been retold numerous times. Bridgewater sustained a serious non-contact injury to his left knee during a practice on Aug. 30, 2016, tearing the ACL and dislocating the joint. With the mishap coming so close to the start of the season, the Vikings rushed into a trade with the Philadelphia Eagles for Sam Bradford.
Bridgewater wouldn't make it back onto the field again until a brief appearance late in the 2017 season, but it marked the end of his Vikings career.
Teddy Bridgewater makes it all the way back
Originally signed by the New York Jets as a free agent in 2018, Teddy Bridgewater ended up with the New Orleans Saints via a trade. He started one game that year, but his real value to the Saints came in 2019 when Drew Brees was injured. Bridgewater made five starts, all of them victories, and threw for 1,384 yards and nine touchdowns for the season, setting him up for a big contract despite it being a crowded market for free-agent quarterbacks.
With the decision made that they wouldn't stick with Cam Newton following an injury that limited him to two games in 2019, the Carolina Panthers gave Teddy Bridgewater $63 million over three years, with more than half of it guaranteed.
The investment has looked great thus far. Despite opening with a pair of losses, the Panthers are sitting at 3-2 heading into a Week 6 home game against the Chicago Bears.
Bridgewater, 27, is completing 73.0% of his passes thus far. He has rolled up 1,460 yards with six touchdowns and just three interceptions. Significantly, he has been doing much of the damage minus Christian McCaffrey, who has missed the last three games.
Bridgewater's secret is his pocket awareness. Although he is one of the least-likely NFL quarterbacks to take off on a run, Bridgewater possesses a sixth sense when it comes to knowing it's time to move out of the pocket. He didn't take a sack in 74 pass attempts over the past two weeks.
"He's one of the best pocket movement guys I have been around," Panthers head coach Matt Rhule told The Associated Press. "He slides in the pocket, he finds windows and he hangs in there. (Converting third downs) is a function of Teddy knowing where to go with the ball."
Teddy Bridgewater is a cool guy off the field
Teddy Bridgewater is as close to low-key as it gets when it comes to NFL quarterbacks. Maybe it was his upbringing or perhaps the serious knee injury was a life-changing experience, but he doesn't keep a high profile.
What he is, though, is true to his word. In May 2015, when he already had his rookie season under his belt, Bridgewater took Louisville high school junior Ashley Davis to her prom. The girl's parents were big fans of the university's football and basketball teams, and Julie Davis approached the quarterback earlier that year at a fan event with the idea of surprising her daughter.
Bridgewater was going to be en route to Florida that weekend for Mother's Day and detoured through Louisville to make it happen. Seeing the rising NFL star show up to her door reduced the teen to tears, but it was also a memorable occasion for Bridgewater.
"It was a great feeling, I almost shed a tear. But nobody saw that," he said.  "It was caught in the corner in the eye. But you know, it was a priceless moment. It's one of those moments that make you feel very good."