Nick and Joey Bosa Have Strange Ties to the Mob and Al Capone
NFL fans are probably familiar with the 49ers' Nick Bosa and the Chargers' Joey Bosa. Apparently, the two brothers have a family connection outside of sports that may just surprise a lot of people. Let's look at the connection between the Bosa brothers and the mob. 
Joey Bosa's NFL career
NFL fans probably recognize Joey from his role on the Chargers these past few years. The defensive end just signed a deal to keep him with the Chargers for the next 6 seasons, details ESPN. The contract valued at $135 million marks the largest contract ever given by the LA team. Though a Florida native, when it came time to kick off his college football career, Joey landed at Ohio State.
His decision may have been based on the fact that his uncle also once played for the Buckeyes. Athletic blood runs in the Bosa family. After all, his father is best known for his time playing for the Miami Dolphins. With so much talent in the family, it only makes sense that Joey's little brother followed in his footsteps. 
Nick Bosa's NFL journey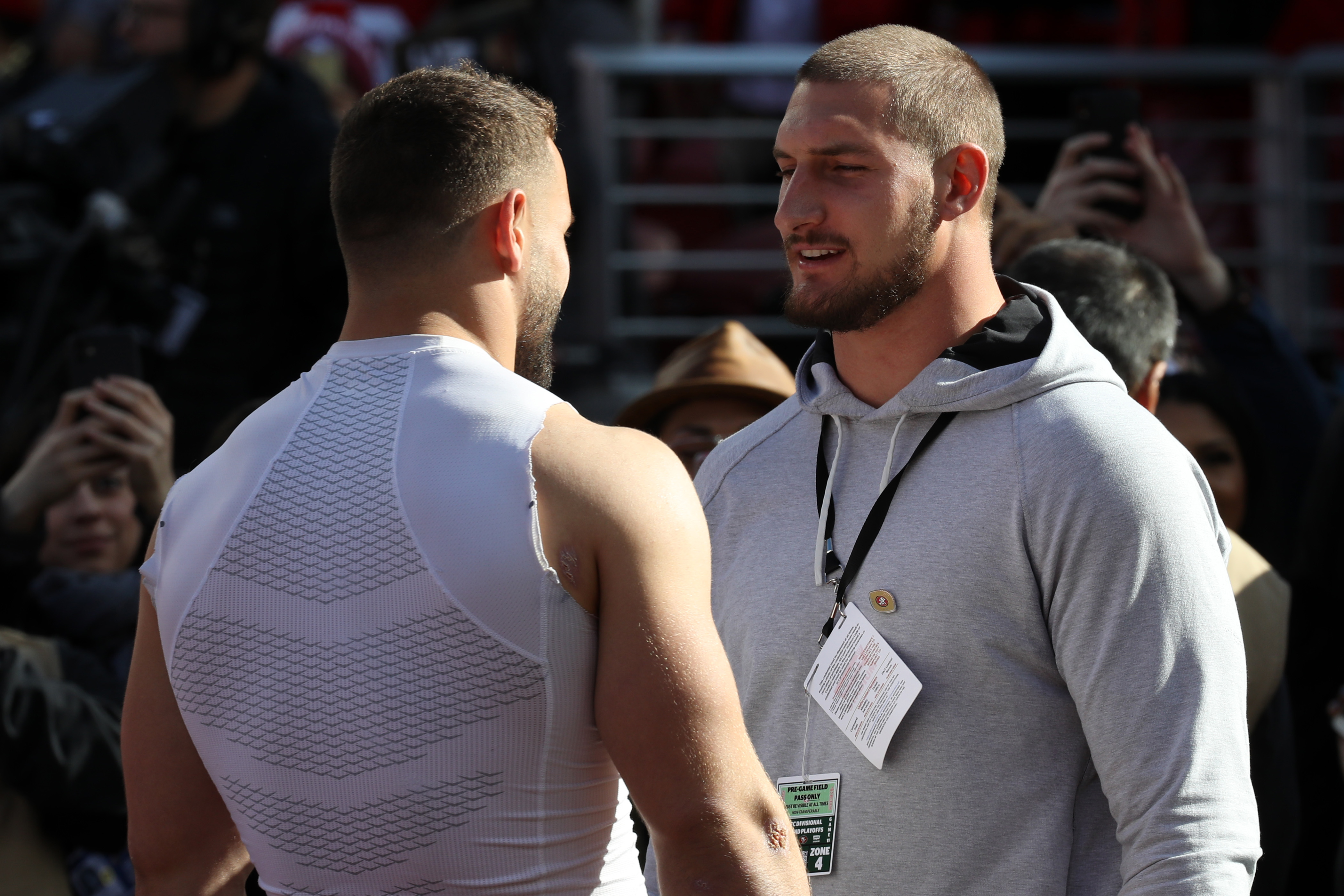 Nick quickly picked up the family tradition and immediately began impressing his fans while playing for Ohio State. It is no surprise that he was named an ESPN Freshman All-American. The talented athlete was drafted to the San Francisco 49ers shortly after. 
Nick seems to take on a "go big or go home" mentality. That is probably how he managed to secure the 2019 NFL Defensive Rookie of the Year title. His dedication and love for football are evident on and off the field.
Nick is currently still playing for the San Francisco 49ers and many of their fans are hoping to see the team return to the upcoming Super Bowl. Though that is still some time away, find out what odd connection the Bosa brothers have outside the NFL.
What strange tie do Nick and Joey Bosa have to the mob and Al Capone? 
Nick and Joey are no strangers when it comes to being featured in news stories and headlines. Both young men have managed to create very successful careers for themselves within the NFL. However, not too long ago, Joey spoke out about another famous connection within the well-known family.
Nick and Joey Bosa have one uncle who was a football athlete, but they also have an uncle who had quite a different occupation. Tony Accardo is the brothers' great-grandfather, and he's closely connected to the Chicago mob. According to SB Nation, Accardo was Al Capone's bodyguard. "Scarface" was one of the most iconic mob bosses of his time.
As legend has it, details History.com, Capone nicknamed Accardo "Joey Batters" after Accardo supposedly murdered. Though Joey never had the opportunity to meet Accardo, he definitely wishes things were different. In an interview, Joey explained, "I've only heard amazing things about him."
The NFL star went on to elaborate on how he wishes they could have spent time together before he died. Despite the stories and rumors surrounding Accardo he never faced any jail time. It seems like the Bosa family has since cut their ties with all mob associates, but it definitely still makes for an interesting story.