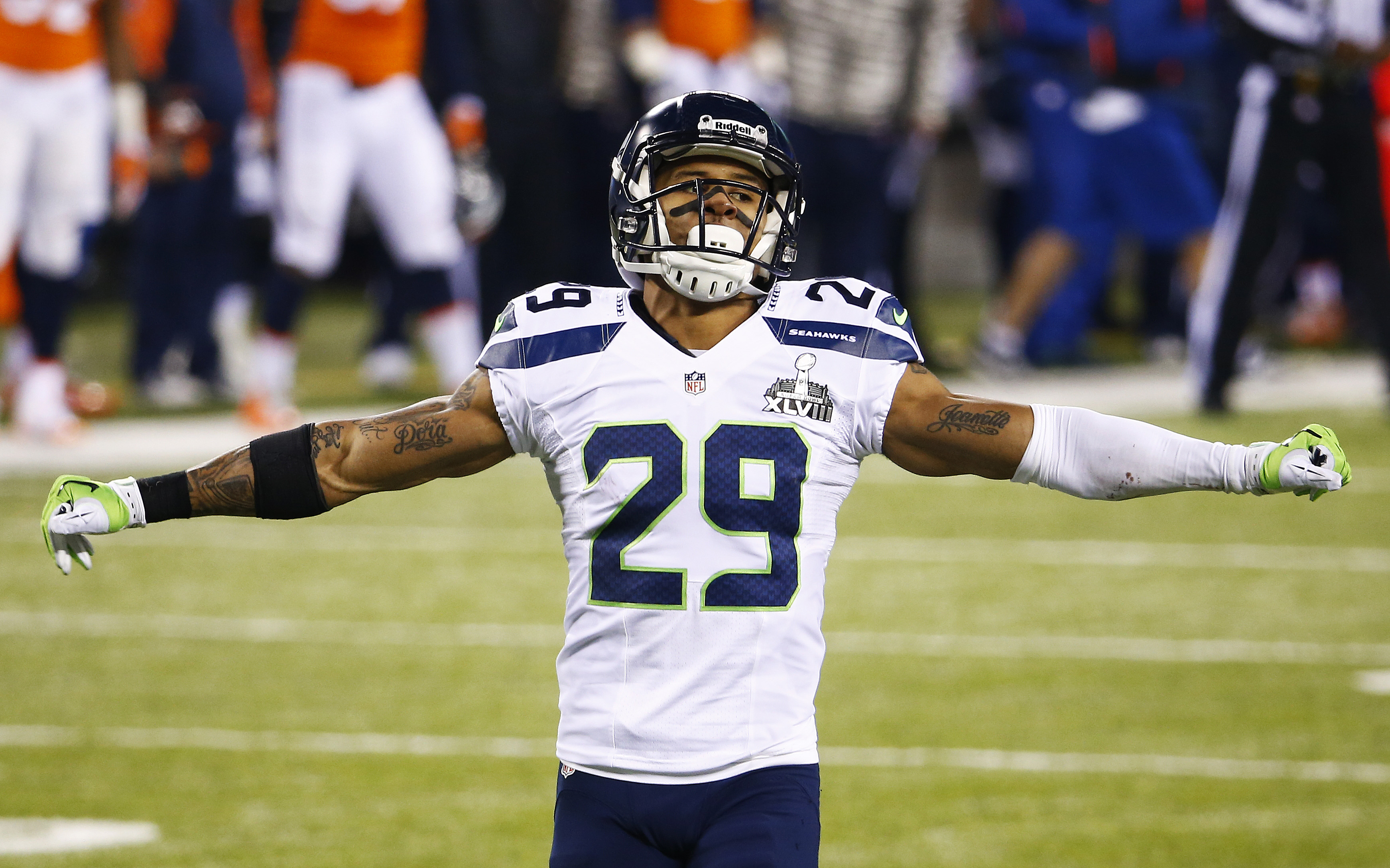 No Earl Thomas or Richard Sherman? No Problem for Seattle Seahawks' Secondary
One Seattle Seahawks coach has gone on the record as saying this year's secondary might be the best in a long time.
The Seattle Seahawks certainly have the pieces to make another run at the Super Bowl. During the 2013 season, the Seahawks had Russell Wilson and Marshawn Lynch running the offense. Wilson is still going strong, and the Seahawks' ground game is very balanced. Seattle had the Legion of Boom in 2013, led by Earl Thomas, Richard Sherman, and Cam Chancellor. One Seahawks coach has gone on record as saying the 2020 Seattle secondary is seven better.
The Legion of Boom was dominant
The Seattle Seahawks defense was dominant during their back-to-back Super Bowl appearances in 2014 and 2015. Quarterback Russell Wilson was an emerging star, but the defense was dominant. From 2012-2015, the Seahawks defense led the league in scoring and also allowed the fewest points.
The Legion of Boom was a nickname originally given to the Seattle secondary but eventually served as the name of the entire defense. Earl Thomas, Richard Sherman, and Cam Chancellor were the three biggest names of the group. Thomas and Chancellor were safeties and Sherman was a shut-down corner. Their presence was felt immensely when the Seahawks shut down the Denver Broncos in their first Super Bowl, winning 43-8.
When their run was over, Pete Carroll showed his appreciation for Thomas, Sherman, and Chancellor. "They're all such extraordinary performers for us and great competitors and iconic players — in our community, too, with how they've affected it with their play and success and all the flavor that they have brought over the years," Carroll in a 2018 ESPN article. "It's just amazing that they would get grouped together, that they've been banged up and hurt and all that. I don't know what to make of it."
With Earl Thomas, Richard Sherman gone, Seahawks revamp secondary
The Seattle Seahawks got bold in the offseason. The team is in win-now mode and Seattle general manager John Schneider proved that to be the case when he made an offseason splash. Schneider pulled the trigger on a trade that helps them immediately, but sacrifices some of the future. His move shocked some, but he's committed to the present.
The Seahawks traded for disgruntled safety Jamal Adams, who had wanted to move on from the New York Jets. In June, Adams announced that he wanted out and the Seahawks came to his rescue. It came at quite a price, however. The Seahawks sent two first-round draft picks, a third-rounder, and starting safety Bradley McDougald. They received Adams and a fourth-round draft pick on 2022.
The Seahawks also traded for cornerback Quinton Dunbar, who went undrafted but played the last five years in Washington. He had his best season last year when he intercepted four passes and had 37 tackles. Add Shaquill Griffin, free safety Quandre Diggs and second-year nickel back Marquise Blair to the mix. All have been extremely impressive and will have an impact.
Defensive coordinator Ken Norton Jr. has high praise for secondary
Seattle Seahawks defensive coordinator Ken Norton Jr. gave his very young secondary the ultimate praise at the team's practice Friday. "This is gonna be probably one of the best secondaries we've had in a long time," Norton said. "I'm really excited about the development we've had so far."
Norton's comment means high expectations in Seattle. The players, however, aren't basing their success on potential. "The potential is hot," Diggs told The Seattle Times. "But potential can get you beat, also, if we're not prepared and aren't ready to go. So like I said, I'm not really bought into the hype, and I don't think all the guys in the secondary are bought into the hype. We are all about work, myself included. I don't want to hear about who's the best duo, who's the best secondary. I mean that stuff's out the window. Everybody right now is the best secondary because we haven't played anybody."
Diggs said it's one thing to look good in practice, but doing it in a game is a different story. "Until we go out there and we line up and we won against Matt Ryan, (receiver) Julio (Jones), (running back) Todd Gurley and we do what we do — that's the only way we are going to prove ourselves and prove how good we can be," he said.