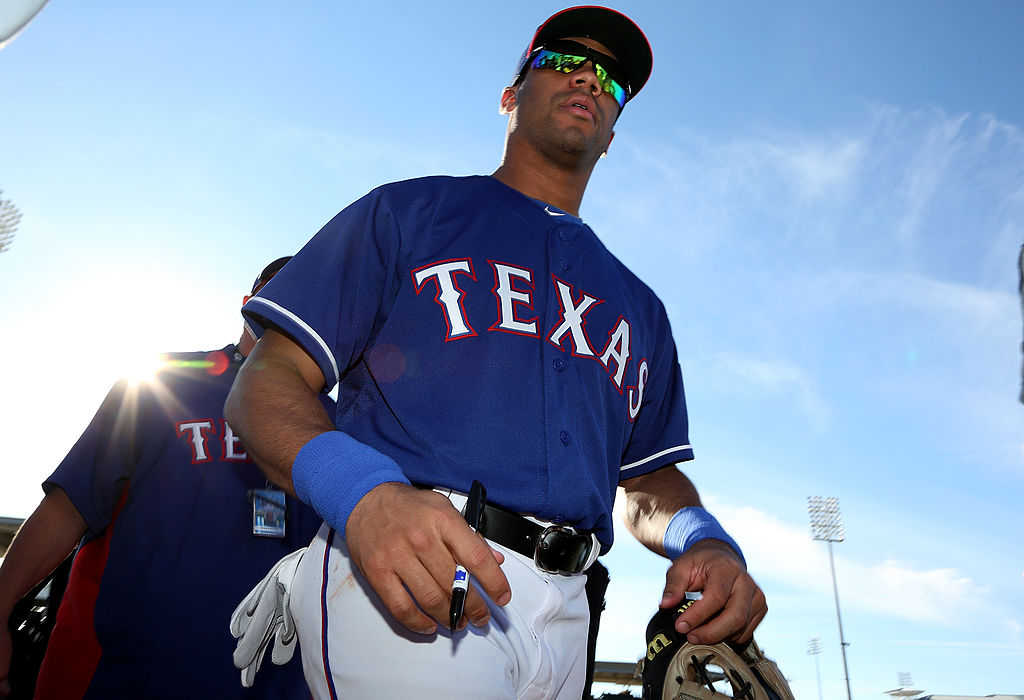 Russell Wilson Got Offered Almost as Much Money by a Baseball Team as Cy Young Winner Jake Arrieta Did
The Baltimore Orioles drafted Russell Wilson out of high school. They offered him almost as much money as they offered Jake Arrieta.
Russell Wilson is one of the top quarterbacks in the NFL. He was also a decent baseball player when he was younger. Actually, Wilson had a lot of potential in high school. He had so much potential out of high school that the Baltimore Orioles offered him almost as much money as they offered Cy Young award-winner, Jake Arrieta.
Russell Wilson chose the right sport
Being a talented multi-sport athlete, Russell Wilson ultimately made the right decision in choosing football over baseball. 
Since going to the Seattle Seahawks in the third round of the 2012 NFL draft, Wilson has been very productive. In his first season alone, Wilson earned Pro Bowl honors as he threw for 3,118 yards, 26 touchdowns, and 10 interceptions. He then earned three Pro Bowl selections in his first four seasons.
That is not all, though. In Wilson's second season in 2013, he helped lead the Seahawks to a win in the Super Bowl. They then went back to the Super Bowl in 2014 but lost to the New England Patriots.
Wilson has been to three Pro Bowls in each of the last three seasons. He led the NFL in touchdowns passes in 2017 with 34. In 2019, Wilson threw for 4,110 yards, 31 touchdowns, and only had five interceptions.
He is certainly one of the top quarterbacks in the NFL. Could he have been a great MLB player too, though?
Wilson could have been a good baseball player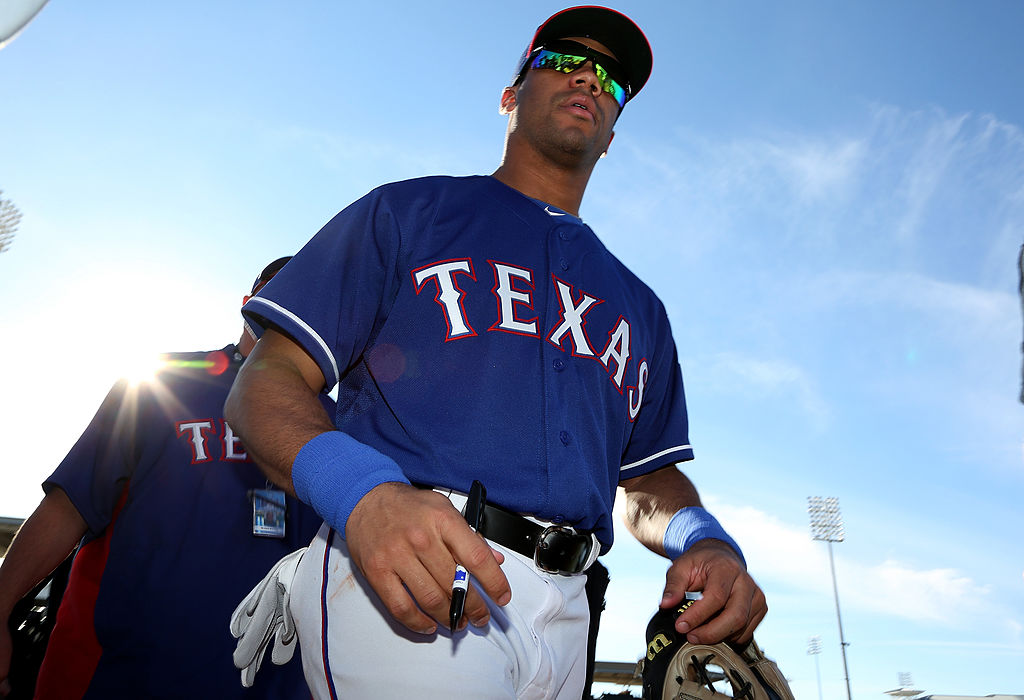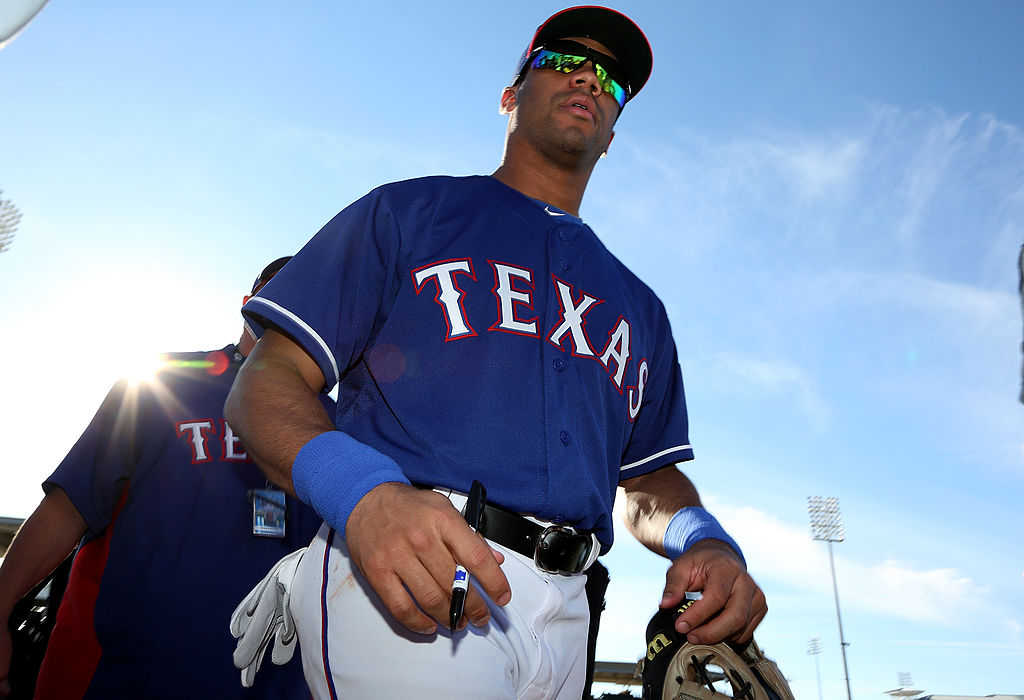 After having a successful high school baseball career, and after having success playing football at North Carolina State, Russell Wilson was a fourth-round draft pick of the Colorado Rockies in 2010, according to MLB.com.
From 2010 to 2011, Wilson hit .229 in the minors to go with five home runs, 26 RBIs, 58 runs scored, and 51 walks. 
Then, after entering the NFL in 2012, Wilson later attended two Spring Trainings with the Texas Rangers. His rights were then traded to the New York Yankees in 2018. Wilson then attended Spring Training with the Yankees in 2018 and 2019.
"Man, he was going 110 percent around the bases and in the cage taking hacks," Yankees star Aaron Judge said, according to MLB.com. "He wants to be perfect in every single thing. I was like, 'Hey man, you're a quarterback. You ain't a baseball player! Just take it easy.' But that's how he is, and how he prepares. He wants to prepare like he's going in the game. That's how professionals do it."

Aaron Judge
Before being drafted by the Rockies in 2010, though, Wilson could have played for the Baltimore Orioles. 
The Orioles offered him almost as much money as they offered Arrieta
In 2007, the Baltimore Orioles drafted Russell Wilson in the 41st round, according to MASN Sports. After being a successful high school baseball player with a lot of talent, Wilson went low in the draft because of his firm commitment to play football and baseball at North Carolina State. 
"I liked him a lot," said longtime Orioles scout Dean Albany, according to MASN Sports. "He had a chance to be a second baseman. I saw him play football a couple of games, too, in high school and he was amazing. As a baseball player, he was an athletic kid. He had a fast bat and could play the middle of the field. He ran well with good agility. He had good pitch recognition for a high school hitter. Had some power. Just a good player."
The Orioles then reportedly made Wilson a $350,000 offer to try and get him out of that college commitment, MASN reported. That was the third-highest offer that the Orioles made that year after Matt Wieters' $6 million and Jake Arrieta's $1.1 million, according to MASN. 
"We made a lucrative offer to sign him," Albany said, according to MASN Sports. "He called and said, 'Mr. Albany, I am going to go to NC State and play football.' After we drafted him, we called and let him know we were not treating him like a 41st-round pick, but a top-10 pick and we did."
Wieters later became a four-time All-Star and two-time Gold Glove winner with the Orioles. Arrieta later won a Cy Young with the Chicago Cubs, and he also earned a Silver Slugger with the Cubs as well as an All-Star selection. 
Russell Wilson has been an excellent quarterback. However, he had the potential to be an outstanding baseball player. The offer that the Orioles sent him certainly proved that.
Stats courtesy of Pro Football Reference and Baseball Reference