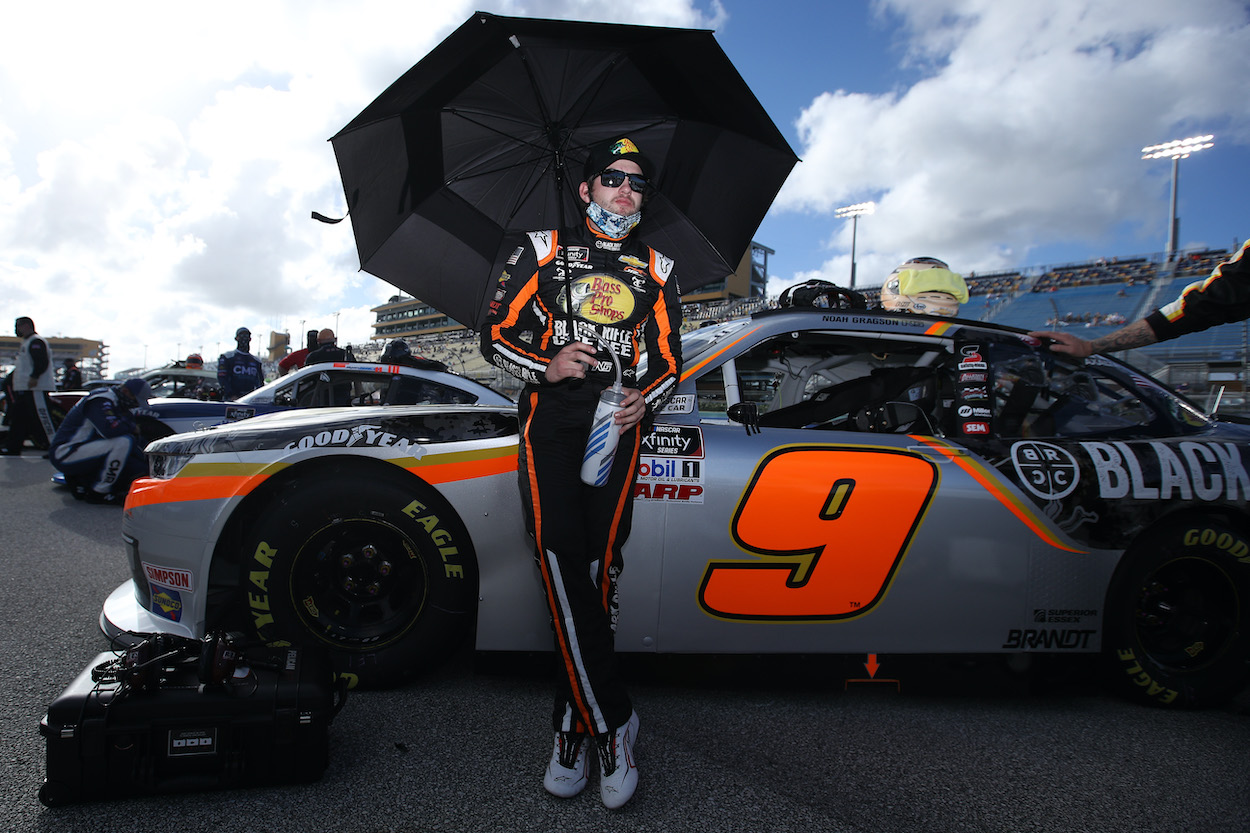 Noah Gragson and JR Motorsports Can Breathe a Sigh of Relief After Winning Their $100,000 Battle Against NASCAR
Noah Gragson was stripped of $100,000 by NASCAR last weekend after his car failed inspection, but he won it back on Wednesday.
Noah Gragson has gone through a whirlwind of emotions over the past week. The JR Motorsports driver was thrilled when he finished in fourth place in Saturday's Xfinity Series race at Darlington Speedway, earning him the $100,000 Dash 4 Cash bonus in the process. But shortly after the dust settled at Darlington, Gragson saw his $100,000 bonus disappear when his No. 9 Chevrolet failed postrace inspection.
But as quickly as Gragson's hefty bonus was stripped away over the weekend, it was returned after the Final Appeal Officer ruled his car was, in fact, not in violation of any NASCAR rules.
Noah Gragson finishes fourth in NASCAR Xfinity Series race at Darlington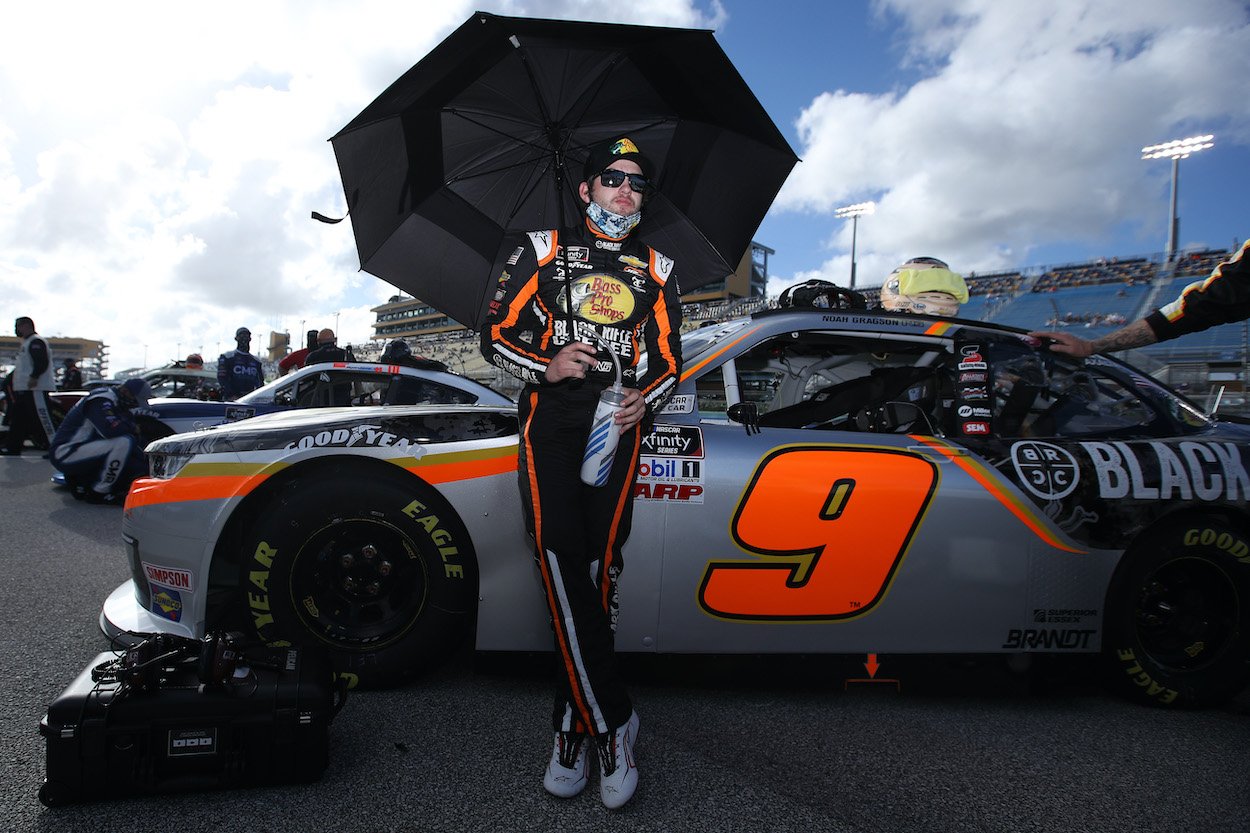 Gragson has enjoyed a successful season so far in NASCAR's Xfinity Series. In nine starts this year, Gragson has recorded four top-10 finishes and three top-fives. The JR Motorsports driver has finished inside the top six in each of his last four starts.
Gragson currently ranks seventh in the Xfinity Series points standings, but he would be even higher if not for two wrecks and another early exit due to engine troubles.
This past Saturday in the Steakhouse Elite 200 at Darlington, Gragson ran an impressive race and finished fourth behind Justin Allgaier, Josh Berry, and Brandon Jones. JR Motorsports cleaned up in the race, claiming the winner and three of the top four finishers.
But Dale Earnhardt Jr.'s racing team received some discouraging news shortly after the race.
Gragson and JR Motorsports stripped of fourth place and the $100,000 bonus for rules violation
After another top-five finish in the Xfinity Series last Saturday, Gragson seemed to finally be catching some breaks after an unlucky start to the season. But after the race, he suffered the worst beat of the bunch.
Gragson, who earned the $100,000 Dash 4 Cash bonus for his fourth-place finish, saw his paycheck vanish after his No. 9 Chevy failed postrace inspection. The car was found to be in violation of Rule 20.14.c in the Xfinity Series Rule Book, which states, "All suspension mounts and mounting hardware must not allow movement or realignment of any suspension and/or drivetrain component beyond normal rotation or suspension and/or drivetrain travel."
Not only would Gragson's bonus be transferred to 12th-place finisher AJ Allmendinger, but his fourth-place finish would be disqualified as well.
Gragson and JR Motorsports didn't violate NASCAR rule, will be re-awarded fourth-place finish and $100,000 bonus
The body blows just kept piling up for Gragson this past weekend, but the 22-year-old finally caught a break a few days after the race. On Wednesday, the Final Appeal Officer ruled that Gragson's No. 9 Chevy was not in violation of Rule 20.14.c. His fourth-place finish at Darlington will be restored and the $100,000 bonus will be returned to its rightful owner.
Gragson will now be eligible for the Dash 4 Cash bonus again at this Saturday's Xfinity Series race at Dover.
"Everyone at JR Motorsports strives to bring four fast and competitive racecars to the track each and every week and we are happy to see that the ruling was overturned," Kelley Earnhardt Miller, general manager of JR Motorsports, said in a statement. "The No. 9 team put together a racecar that allowed Noah to win his third Dash 4 Cash prize and compete for the sweep this weekend at Dover International Speedway."