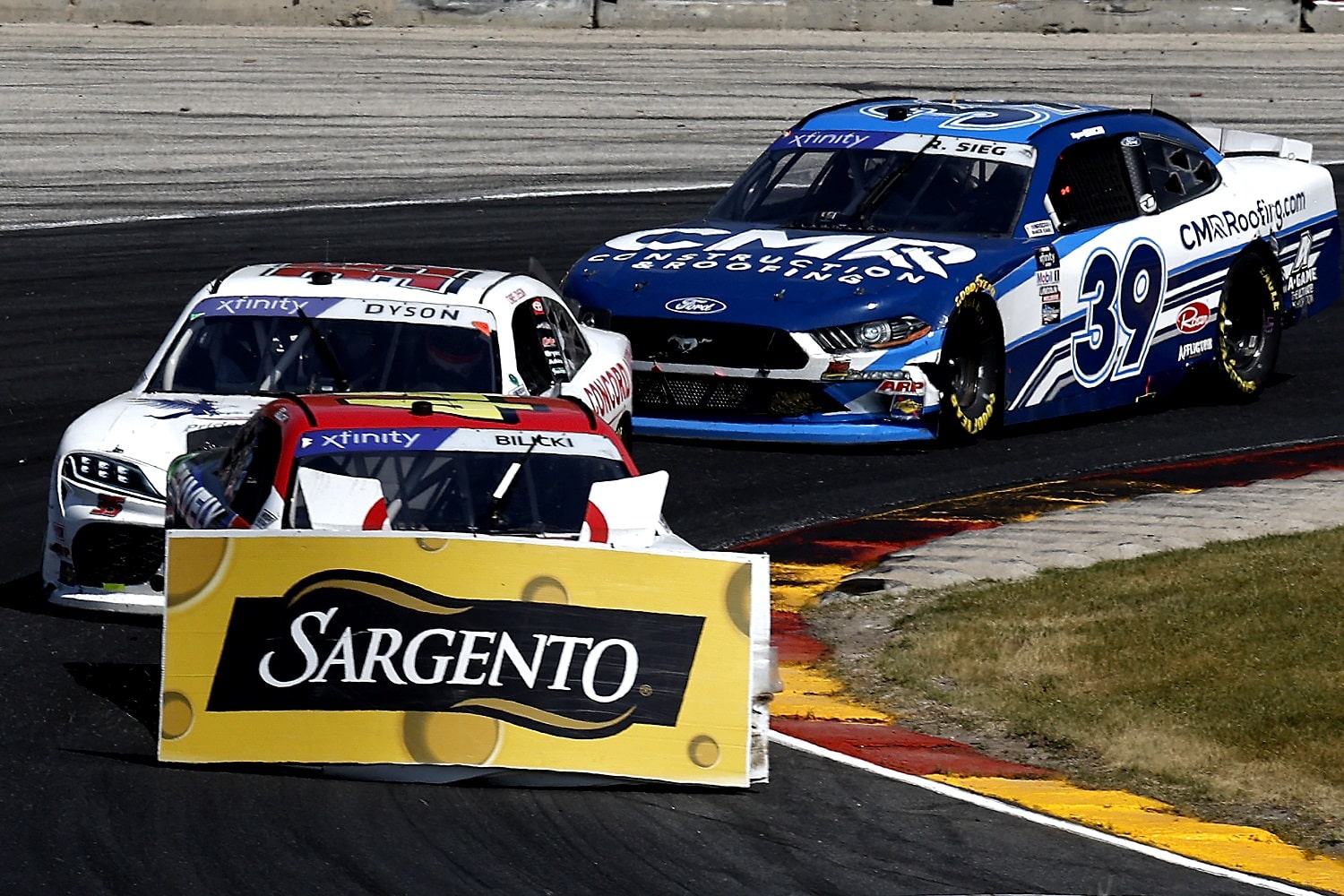 Noah Gragson's Road Rage Pays off for Underfunded Driver Josh Bilicki Chasing His First NASCAR Win
Josh Bilicki can thank Noah Gragson's irresponsible behavior for landing him a sponsor this weekend.
The law of unintended consequences was on full display on July 2 at Road America, which NASCAR fans recall as the day Noah Gragson tried teaching Sage Karam a lesson. In the course of running Karam off the road in an Xfinity Series, Gragson also collected more than a third of the field in a wreck.
It landed Gragson in NASCAR jail to the tune of a $35,000 fine and the loss of 30 points, hardly part of that day's plan for the JR Motorsports star.
It also landed Josh Bilicki a sponsor for this week's action at Watkins Glen, proving that some good came out of an otherwise bad idea.
Josh Bilicki was in the wrong place at the right time thanks to Noah Gragson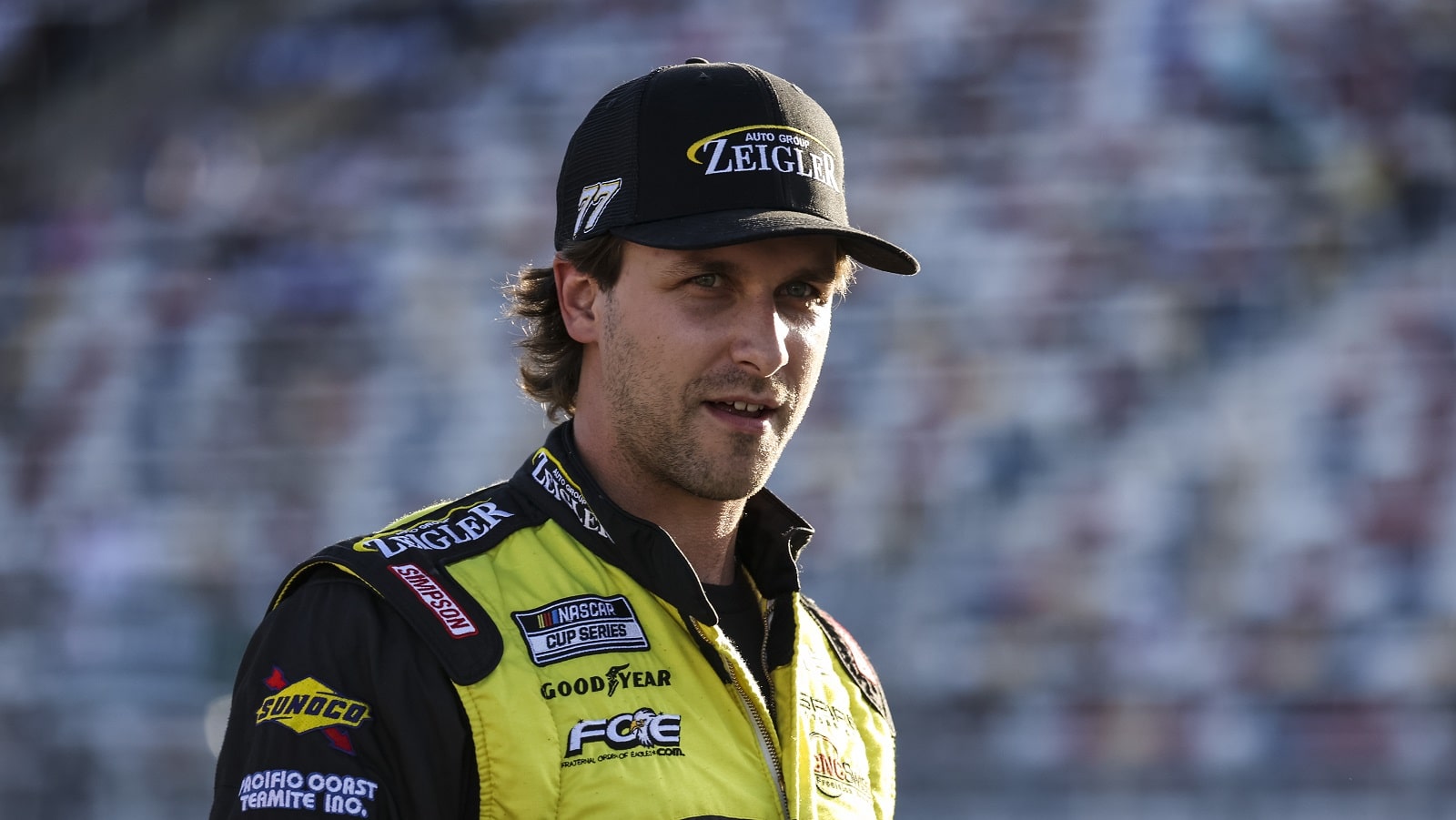 There were several lasting images from the wreck that Noah Gragson caused in the Xfinity Series race at Road America. Chief among them was probably the dazed Brandon Brown struggling to get out of the No. 68 Chevy after absorbing an especially hard hit. Brown propped himself up against the infield wall while a concerned Myatt Snider checked on him until safety crews arrived.
Moments earlier, fans saw the ferocious dust storm kicked up by cars going off the track. It resulted in a wave of drivers blindly plowing into stalled cars that they couldn't see at high speed.
Josh Bilicki's No. 44 Chevy came upon the initial mess before the dust started to settle. John Hunter Nemechek's tap from behind nudged him into the grass to the left of the track and the damaged vehicles. In doing so, though, Bilicki smacked into a large cardboard sign for Sargento, a local dairy products company with a big advertising presence at the race.
The sign stuck to the front bumper of Bilicki's car for several seconds as he sped back onto the track and away from the mess. The TV cameras picked up the image.
Within days, Josh Bilicki picked up a sponsor for Watkins Glen.
Sargento is sponsoring Josh Bilicki this weekend
Josh Bilicki drives for Spire Motorsports part-time in the NASCAR Cup Series and picks up a few rides with Alpha Prime Racing in the Xfinity Series. While the teams handle race support, Bilicki, 27, is on his own when it comes to hustling up sponsors.
That's why avoiding major damage and toting the bright yellow Sargento sign for a bit that day at Road America was so fortuitous.
"I thought it was just our bumper's caved in, and I radio out to my guys," Bilicki explained to Forbes. "I'm like, 'We have a lot of damage, we're done.' And I come around, I go down the straightaway a little bit further and then I realized it's a sign."
Images of the sign stuck to Bilicki's car were all over the internet by the time the race ended. Crucially, at least for the Wisconsin-born driver, Sargento employees got into the act on their social media channels.
It didn't take long for Bilicki to reach out to Louie Gentine, chief executive officer of the company. It turned out Gentine was in attendance at the race. Within days, the two men were talking about a deal. As a result, Sargento is sponsoring the No. 45 Chevy in Saturday's Xfinity Series race at Watkins Glen.
Josh Bilicki is still in search of his first victory
In the Hollywood version of the Josh Bilicki story, the driver would pull off a stunning victory at Watkins Glen and immediately seal a season-long deal with his new sponsor that launches the driver into stardom.
More realistically, a finish in the top half of the field will qualify as a degree of success.
Bilicki made his Xfinity debut in 2016 and first raced in the Cup Series the following year. He has only two top-10 finishes in a combined 164 starts while driving for 11 teams.
That's why breaks like the one he's caught this week with Sorrento matter.
All stats courtesy of Racing Reference.
Like Sportscasting on Facebook. Follow us on Twitter @sportscasting19 and subscribe to our YouTube channel.
Got a question or observation about racing? Sportscasting's John Moriello does a mailbag column each Friday. Write to him at [email protected].