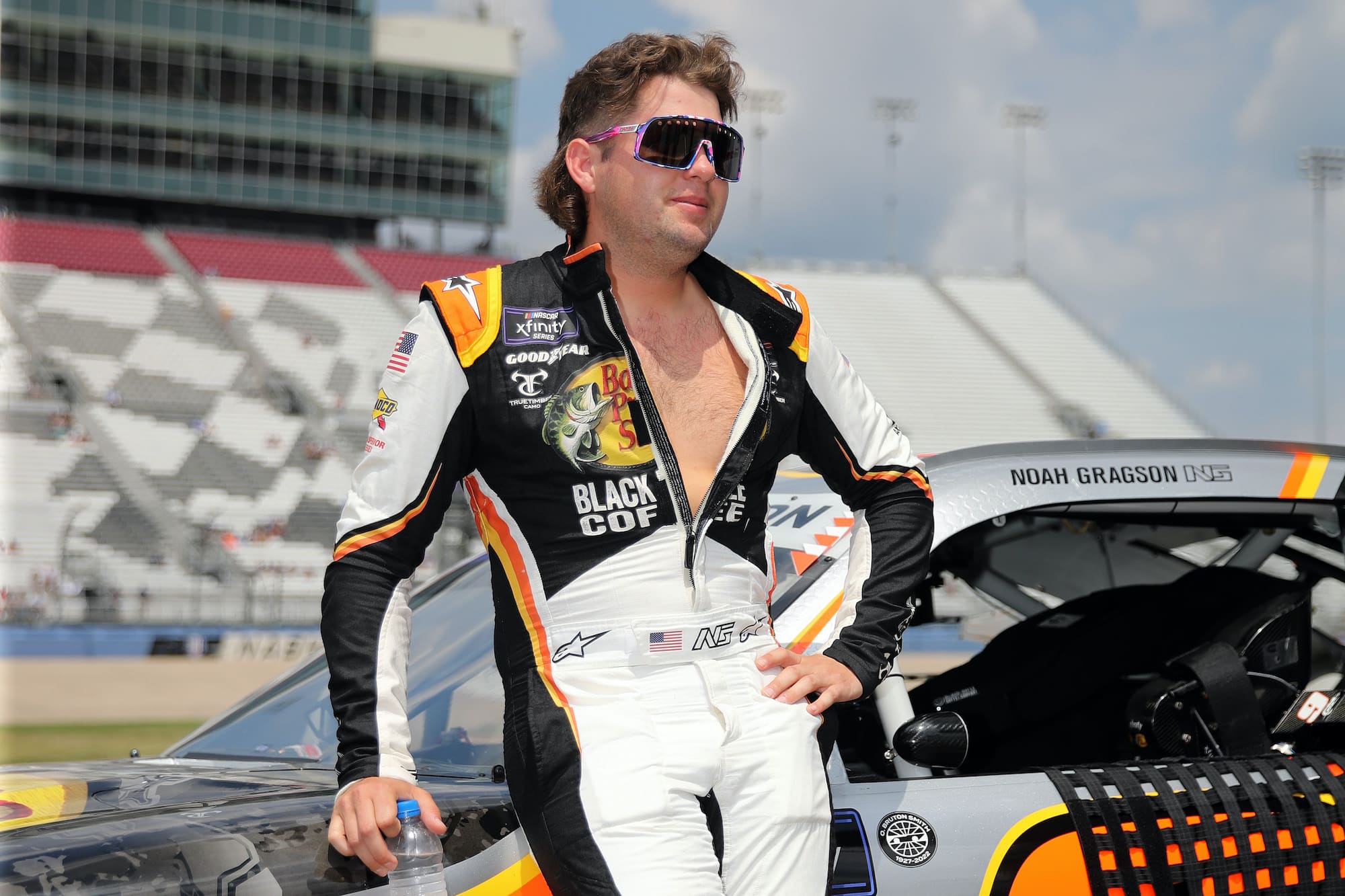 Noah Gragson Mocks NASCAR Penalty and Shows His Personality or Immaturity, Depending on Your Perspective
Noah Gragson showed his personality or immaturity — depends on your perspective — mocking the fine he received just hours after NASCAR penalized him.
Noah Gragson got it wrong during Saturday's Xfinity Series race at Road America. Anyone watching could see it. His boss, Dale Earnhardt Jr., saw it and was shocked. NASCAR saw it, waited to confirm it wasn't a mechanical problem, and then docked him points in the standings (both driver and team) and levied a fine.
Just hours after NASCAR announced the penalty, the JR Motorsports driver responded on Snapchat with multiple photos featuring some of his prized possessions, including a Bristol trophy, where he mockingly suggested that he would be selling the items to raise money and pay the fine.  
Noah Gragson causes massive pileup and NASCAR penalizes him
Noah Gragson has been known to let his emotions get the best of him in the past. It happened again last Saturday at Road America when he took exception to Sage Karam beating and banging on him and made a hard right into the No. 45 car heading down a straightaway, which got both cars sideways and set off a scary massive 13-car pileup.
The No. 9 suffered minimal damage, continued in the race, and finished eighth. Many watching were surprised NASCAR didn't penalize him immediately for the obvious intentional move. 
On Wednesday, the sanctioning body penalized him, docking him 30 points in the drivers' standings and fining him $35,000 for violating the sport's Code of Conduct. NASCAR also hit JR Motorsports with a 30-point deduction in the owner standings.
Gragson mocks penalty
The points deduction could potentially have an impact on Gragson later in the season, but the monetary fine will have no effect whatsoever. How do we know? 
Just hours after NASCAR announced the penalty, Gragson seemingly mocked the fine when he posted several photos to his Snapchat story with comments included, effectively claiming that he needed to sell the items to pay the fine. 
Among the items included were trading cards of NASCAR drivers, including boss Dale Earnhardt Jr., skate decks, and, most intriguingly, his 2020 Bristol trophy and sword. In each photo, he requested potential buyers hit him up with their best offer. 
Fans respond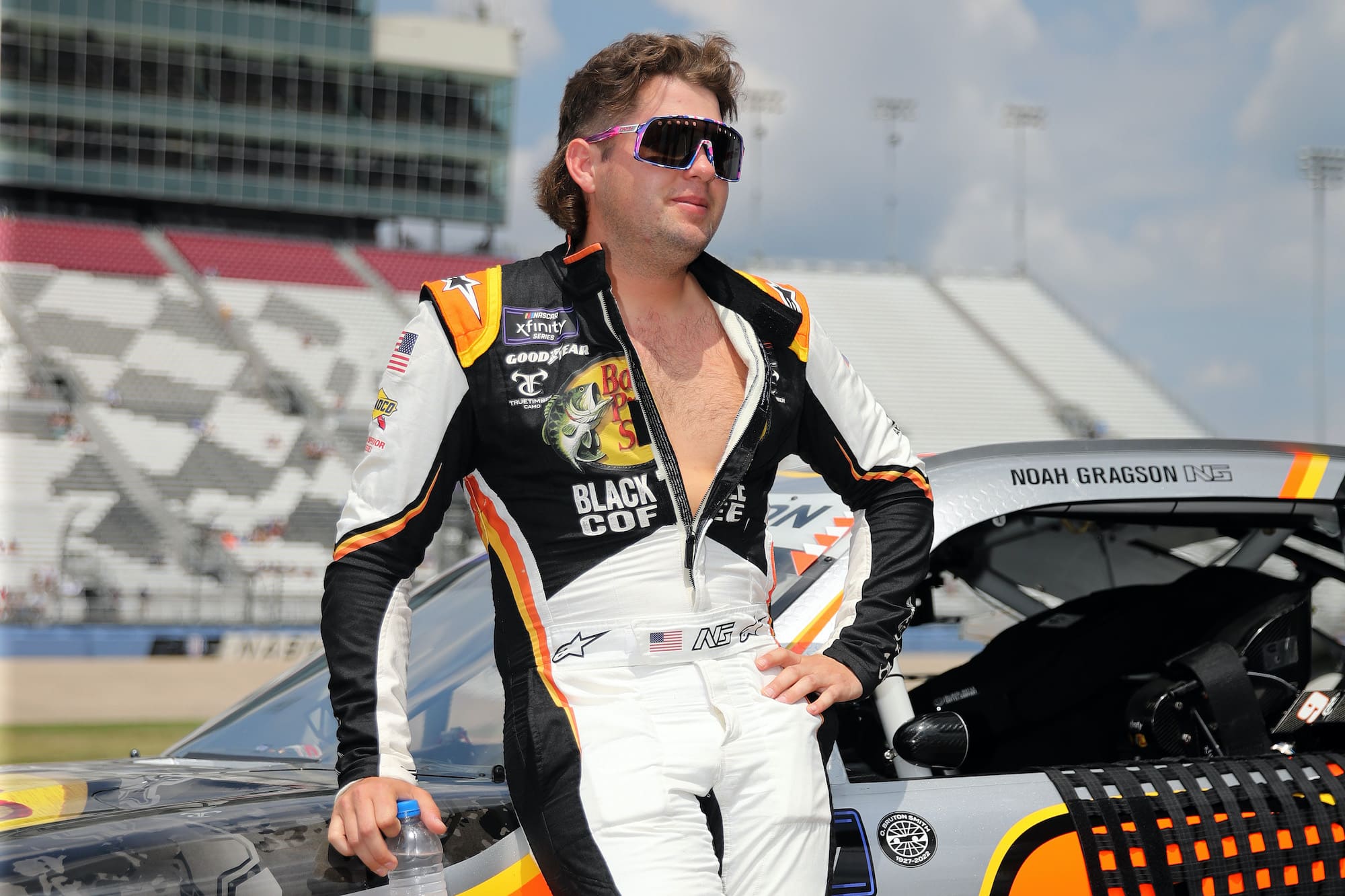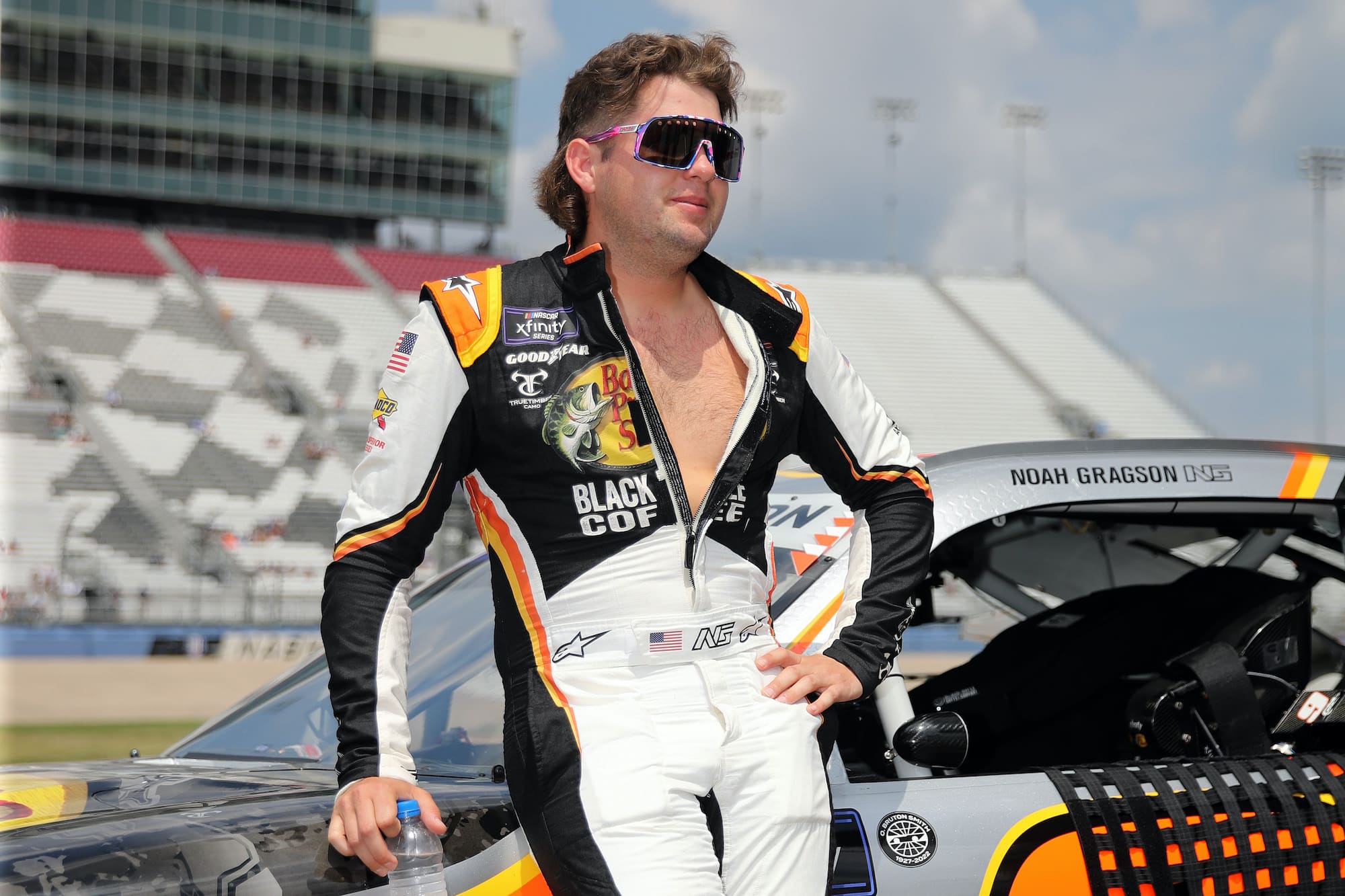 Unsurprisingly, fans all across social media reacted to Gragson. How they responded all depended on their view of the driver. Those who were already fans loved the move. 
"Well… At least he still has his sense of humor," one fan wrote.
"Like him or not, I'll take personality 7 days a week," wrote another.
For those who weren't fans of the JR Motorsports driver to begin with, the response was what you might expect. 
"Hey NASCAR, here's a hint for ya – if a driver can joke about their penalty on instagram like 3 hours after it's handed down, that penalty probably wasn't harsh enough," one person commented.
As numerous fans mentioned, this type of response is Gragson's personality. It's similar to what happened several weeks ago when he purchased Jesse Iwuji merchandise after the rookie driver wrecked Ty Gibbs in Portland.  
While no one approved of Gragson's move at Road America, a large contingent of fans appreciated his light-hearted response to NASCAR's fine. And it's hard not to see why.
Like Sportscasting on Facebook. Follow us on Twitter @sportscasting19 and subscribe to our YouTube channel.