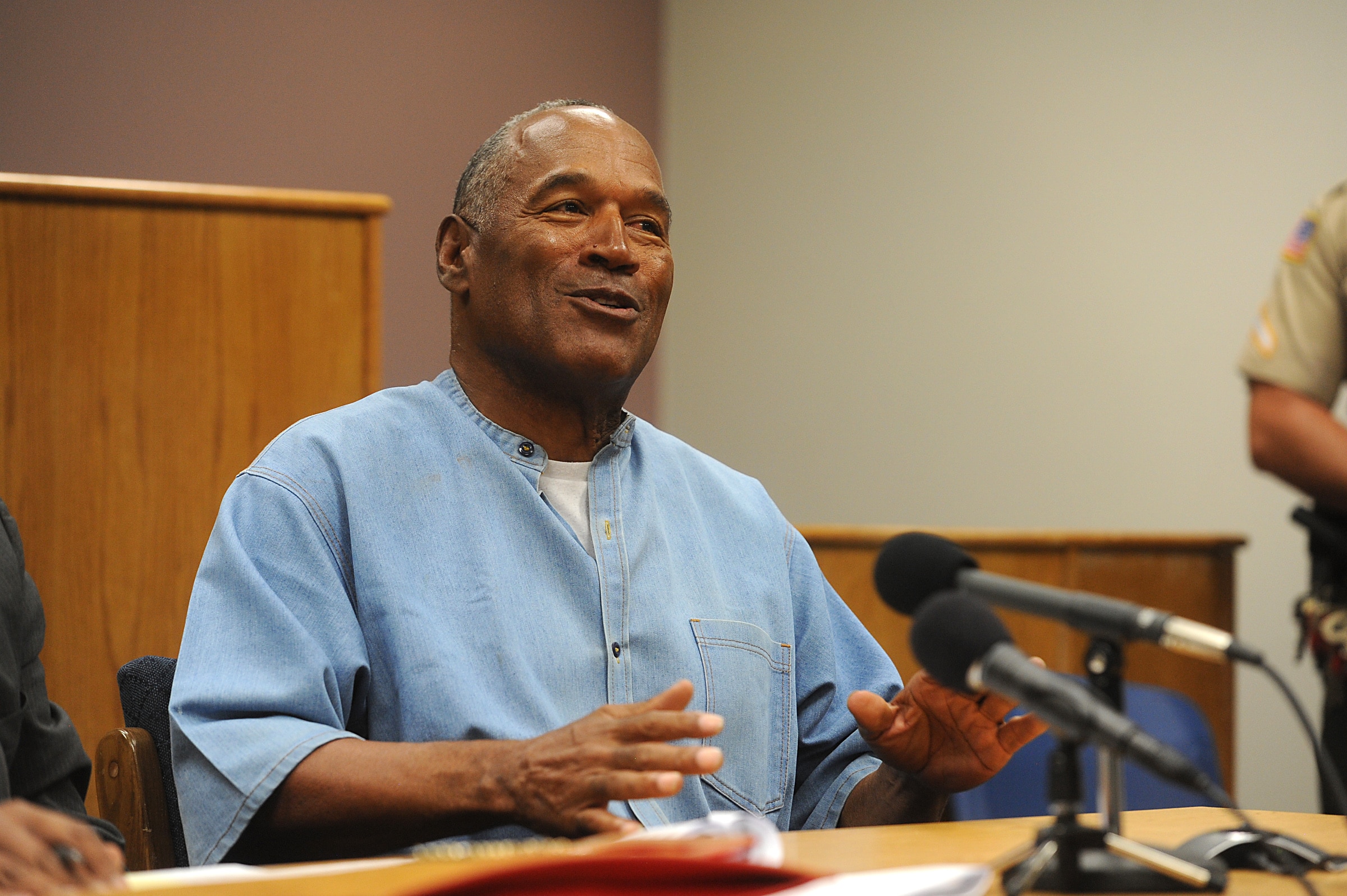 O.J. Simpson Blasts the Math in Henry Ruggs' Sentencing
O.J. Simpson might want to lay low when critiquing the prison sentences of others.
O.J. Simpson has a little problem with the math that goes with the sentencing of former NFL wide receiver Henry Ruggs. Ruggs was sentenced to 3 to 10 years after pleading guilty in the fatal DUI crash that killed 23-year-old Tina Tintor and her dog Max in 2021.
Simpson, after being found not guilty in the killings of his wife Nicole Brown-Simpson and her friend Robert Goldman in their 1994 murders, was sentenced to up to 33 years for an armed robbery in September 2007. In July 2017, Simpson was granted parole. Simpson took to social media and complained that the "math doesn't add up" in Ruggs' sentencing.
O.J. Simpson Weighs In On Henry Ruggs' Sentencing
Henry Ruggs was sentenced Wednesday for his actions that led to the deaths of Tintor and Max. In May, Ruggs pleaded guilty to one count of DUI resulting in death and one count of misdemeanor vehicular manslaughter.
According to police, Ruggs was driving drunk and reached speeds of up to 156 mph when he crashed into Tintor's vehicle. According to ESPN, blood drawn about two hours after the crash revealed that Ruggs' blood alcohol level was 0.161, which is more than twice the legal limit in Nevada.
Simpson took to social media on Wednesday to blast the sentencing. He compared it to his 9-to-33-year sentence for breaking into a room at a Las Vegas hotel with five other men and taking game balls, plaques, and photos of his children that he said belonged to him.
"I know I went to college on a football scholarship, but somehow this math is not adding up to me," Simpson said in a video posted to X (formerly Twitter). "Driving a car at roughly 160 miles an hour on a public street and end up killing a girl and her dog, and you get three to 10 years.
"You go to a hotel room that you're invited to retrieve your own personal stolen property — property I now have because it was ruled to be mine by the state of California — and you get nine to 33 years. Same courthouse, same city, same state. I don't know. Somehow, it just does not add up to me. I'm just sayin'."
Simpson gets plenty of harsh feedback on his comments
Simpson followed up Wednesday's video with another on Thursday. In this one, he said he wasn't focusing on Ruggs' sentence as much as he was ripping his own. He then went on to explain what Ruggs might be facing when he heads to prison. He also received plenty of harsh feedback for speaking out on the Ruggs' case.
Simpson's videos are bold. He's a man who many believe got away with murder (two of them) decades ago. If he says nothing, he's out of the spotlight. If he puts out videos criticizing light sentencing when many believe he should be in jail for murder, he's setting himself up for some serious backlash.
Simpson was the focal point of what is often known as the Trial of the Century. He was acquitted of the murders of Brown-Simpson and Goldman, although he was found liable for the wrongful death of Goldman in a civil suit. Putting out videos such as these isn't going to do Simpson any favors.
As expected, social media responses to Simpson's comments have bashed the former Buffalo Bills star.
"Two murders…zero years," one X member posted.
"You should sit this one out, Juice," wrote another.
"What about Ron and Nicole?" asked another.
Everyone seems to have an opinion on the O.J. trial. For his own sake, it's probably best for O.J. to keep his opinion on the Ruggs trial to himself.