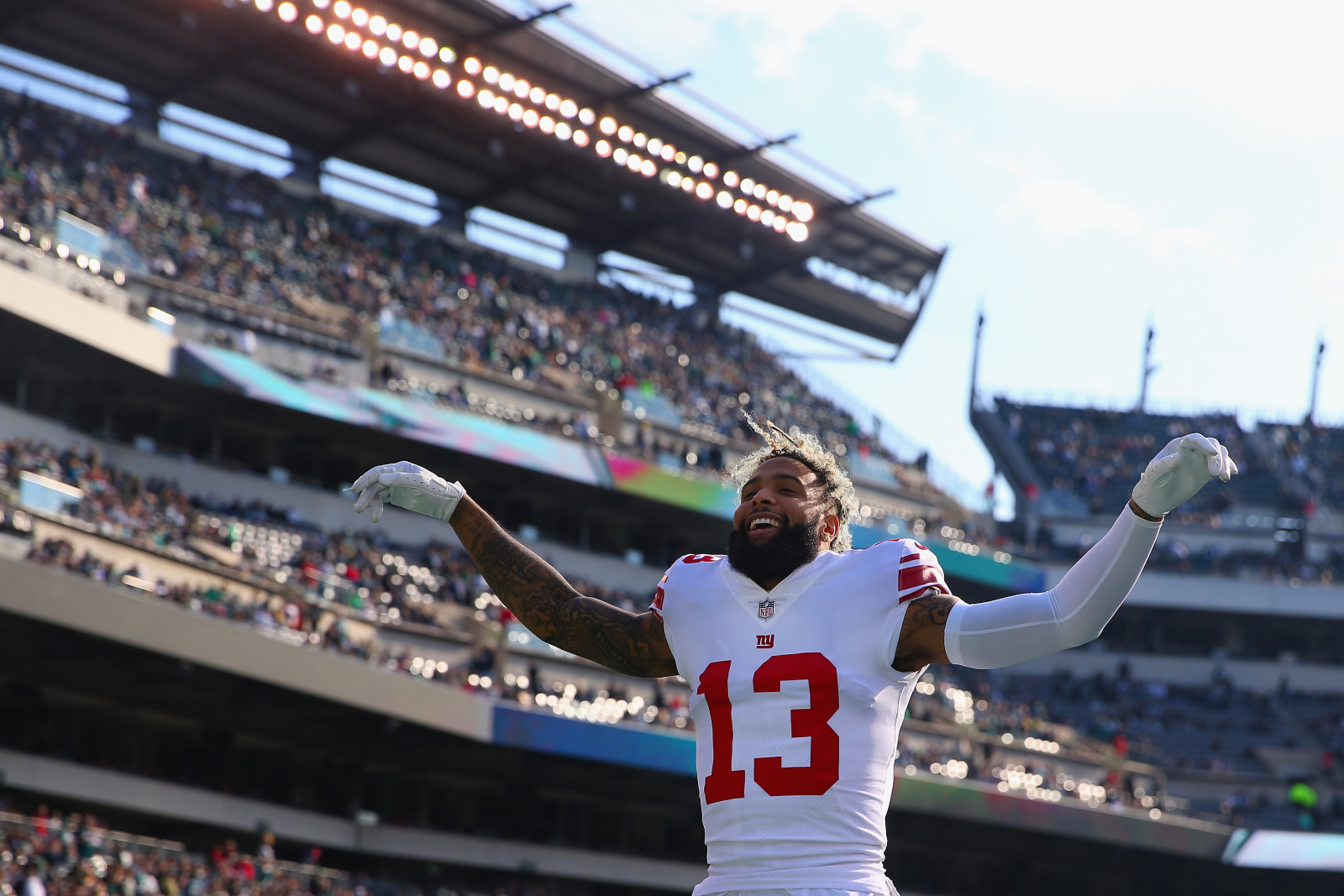 Odell Beckham Jr. Makes Revealing Comments About His Time With the New York Giants
Odell Beckham Jr. was an excellent wide receiver for the New York Giants. However, he recently made revealing comments about his time there.
Odell Beckham Jr. was on a path to become one of the greatest wide receivers in NFL history while playing for the New York Giants. However, the Giants ultimately traded him to the Cleveland Browns, and he has not quite been back to where he was while with New York. Beckham and the Giants' breakup wasn't very clean, either, which led to Beckham making some revealing comments recently.
Odell Beckham Jr. was a star for the New York Giants
Odell Beckham Jr. had a nice college career with the LSU Tigers. This then led to the New York Giants selecting him with the No. 12 overall pick in the 2014 NFL draft. He became a star in New York pretty quickly, too.
Beckham earned a Pro Bowl selection in his first season, and he even got named the 2014 AP Offensive Rookie of the Year. He ultimately caught 91 passes for 1,305 yards and 12 touchdowns in 12 games. He also led the NFL in receiving yards per game with 108.8.
Beckham then continued to dominate in the next couple of seasons with the Giants. He caught 96 passes for 1,450 yards and 13 touchdowns in 2015 and earned another Pro Bowl selection. Beckham then caught 101 passes for 1,367 yards and 10 touchdowns in 2016, which helped him earn yet another Pro Bowl selection.
However, in 2017, Beckham only played in four games due to injury. He had a nice bounce-back year in 2018, though. He ultimately had 77 catches for 1,052 yards and six touchdowns in 12 games that year. The Giants, though, then traded Beckham to the Cleveland Browns following the 2018 season. Beckham then gained over 1,000 receiving yards in 2019 in Cleveland. He suffered another injury this season, though, and only appeared in seven games.
He had an issue with a coach in New York
Beckham recently appeared on the All Things Covered podcast and discussed his time in New York.
"I felt betrayed in a sense that this coach had tried to turn me against my brothers and my people," Beckham said, according to the New York Daily News. "(The coach) was telling the young guys to stay away from me because I'm not a good person or not a good (team player) or role model, or this and that."
Beckham did not reveal who the coach was. The New York Daily News reports, though, that it was probably Pat Shurmur, who was the head coach of the Giants in 2018 and 2019.
It appears, however, that Beckham actually loved being a Giant.
"I never thought I would play for another team besides the Giants," Beckham said, according to the New York Daily News. "I never wanted to win a championship for anybody more than the Giants. It just was such a legendary place, I was very proud to be a part of that organization."
Odell Beckham Jr. revealed the beginning of the end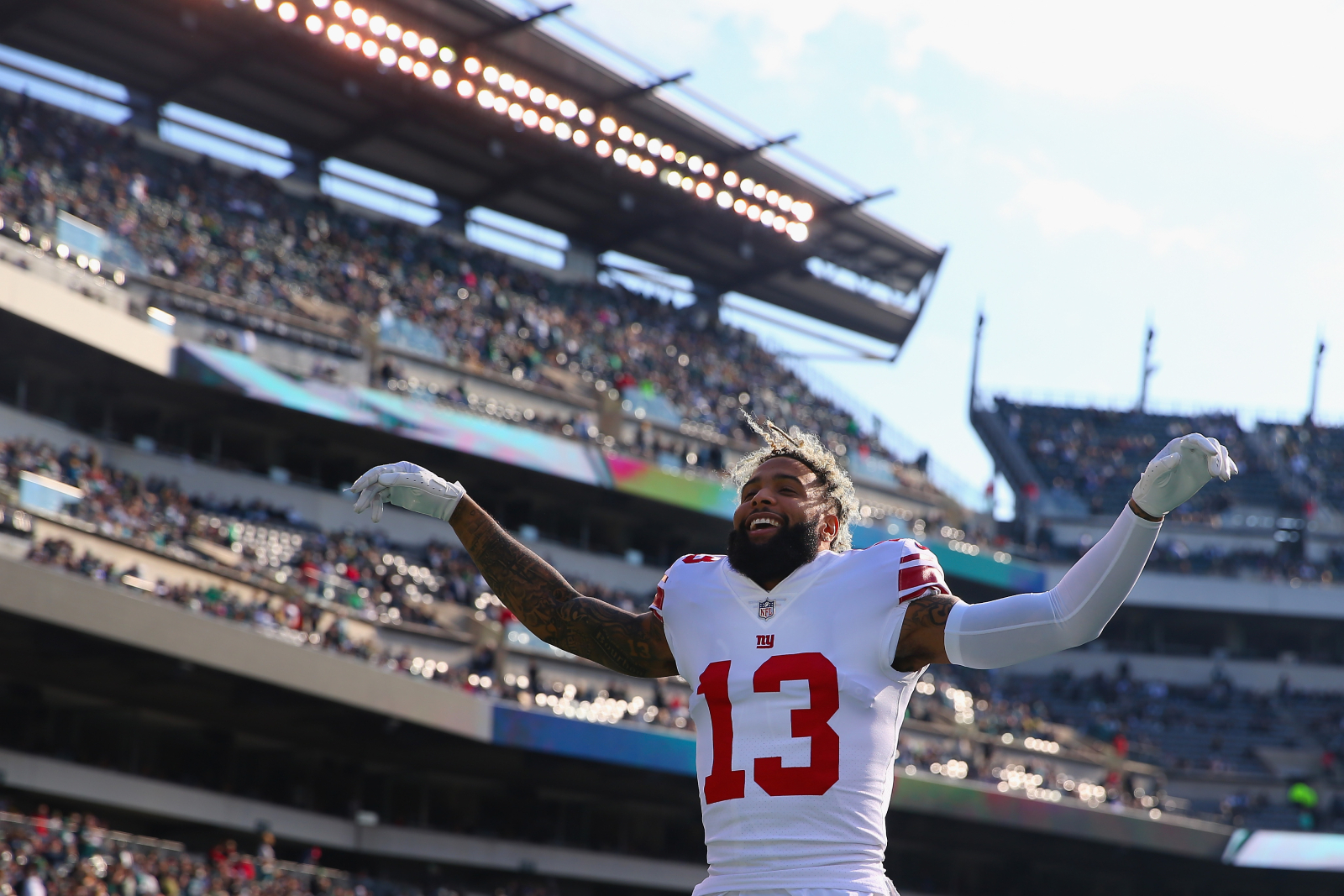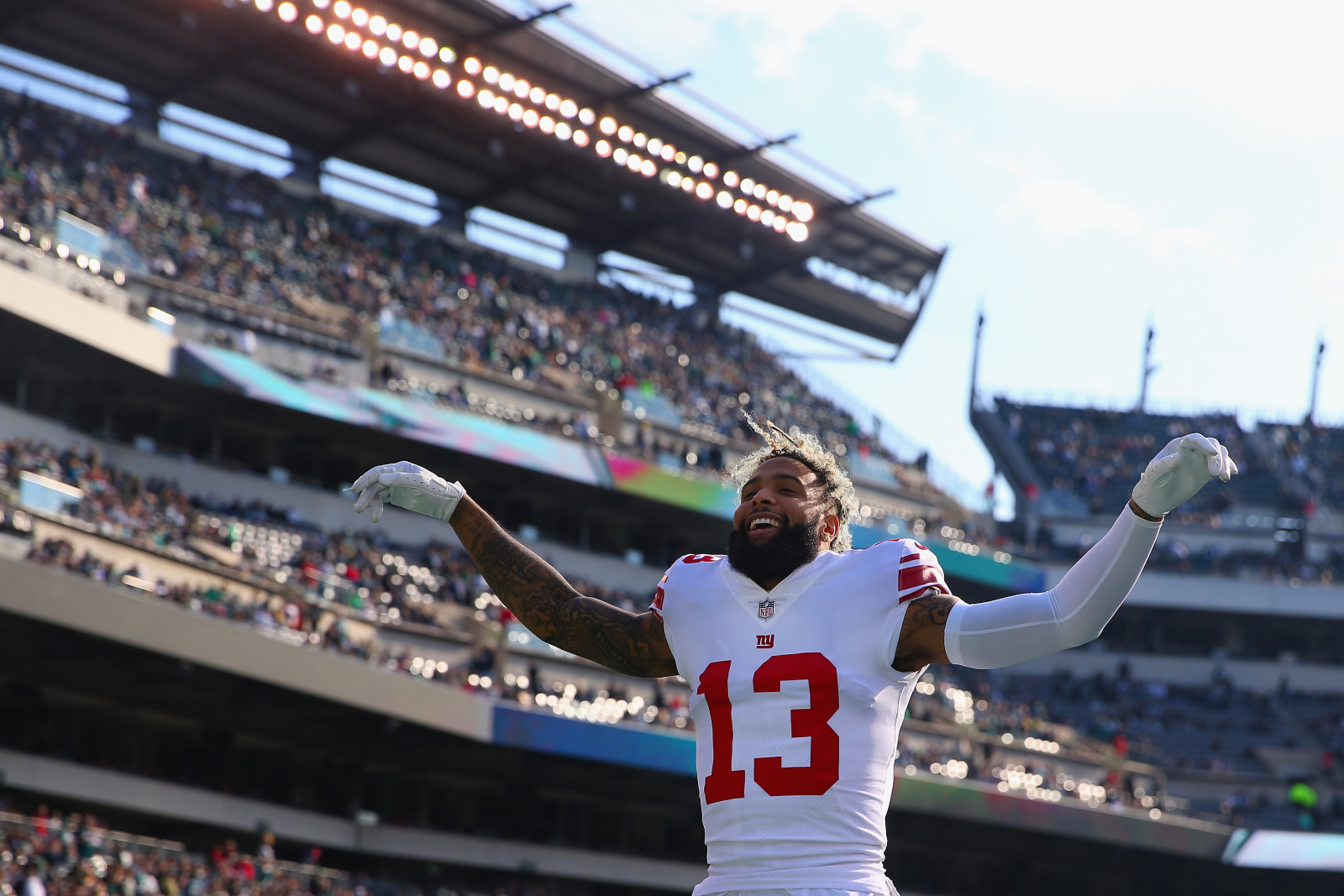 On the podcast, Beckham revealed that he thinks he "ran into trouble" when he felt that the team failed to put anyone around Eli Manning.
"It bothered me because I felt like they never built around him," Beckham said, according to the New York Daily News. "And we just kept drafting, but we were just drafting, not, like, building an organization and a franchise."
Like many breakups, though, it appears that losing had a lot to do with Beckham's frustration. When Beckham was in New York, the Giants only made the playoffs once and only had one winning season. They went 6-10 in 2014 and 2015, and then 3-13 in 2017, and 5-11 in 2018.
"We were just never good," Beckham said, according to the New York Daily News. "I ran into that problem when I felt that they weren't growing and evolving as a organization. I wasn't winning. I hated losing that bad. I was having great seasons. I hated losing. I hated it… It just felt like I was coming to the end of a road and I was pushing for something that wasn't really tangible and that was where it all just went haywire for me."
Sure, Beckham did make some mistakes, but he was one of the Giants' most talented players of all-time. Now, with the Giants in first place in the NFC East this season, it's easy to wonder what they would look like with Beckham on the team.
Maybe, with Shurmur gone and Beckham (potentially) being more mature, the two sides can reunite one day.
Stats courtesy of Pro Football Reference