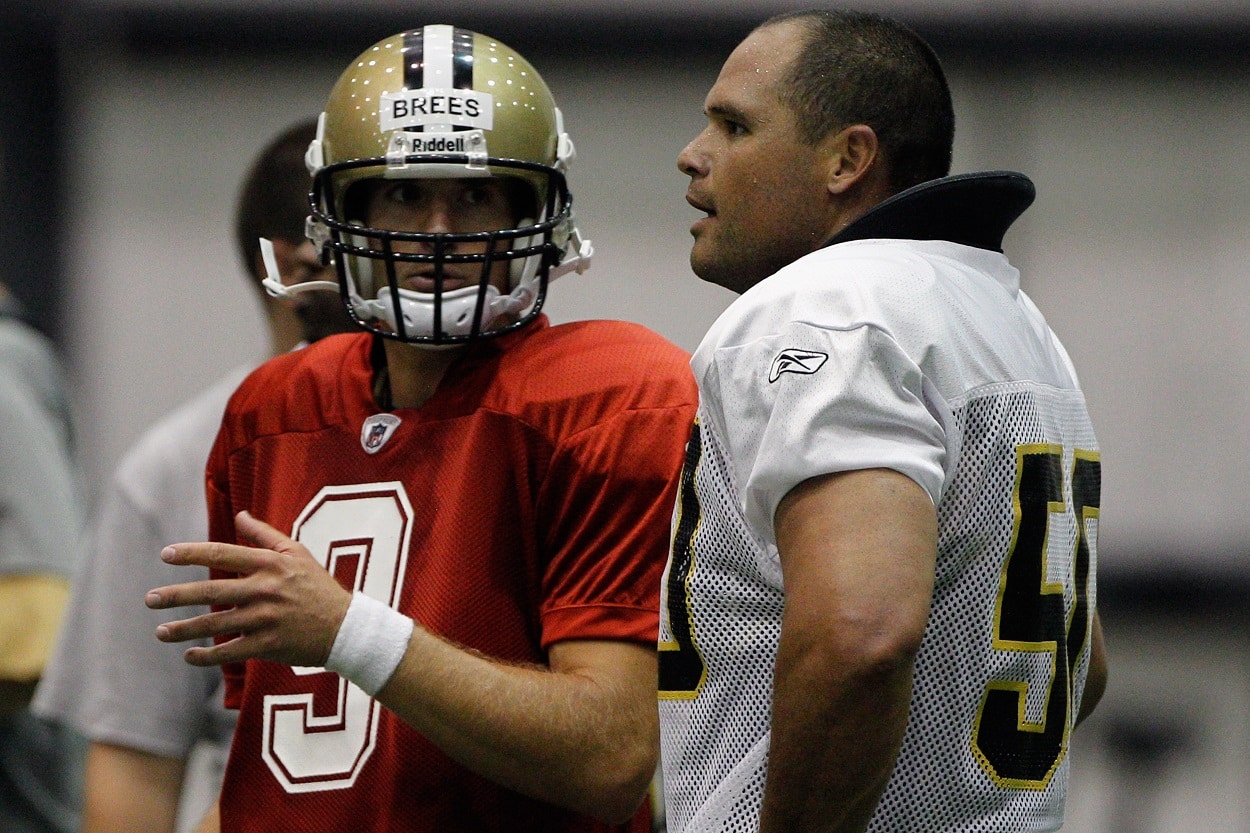 Olin Kreutz, Just Fired for Assaulting a Colleague, Saw His NFL Career End After Throwing Drew Brees Against a Wall
During his final season in the NFL with the New Orleans Saints, center Olin Kreutz shoved Drew Brees into a wall.
As he's mainly known for his 13-year run with the Chicago Bears, it's often easy to forget that six-time Pro Bowl center Olin Kreutz finished his illustrious NFL career with the New Orleans Saints.
Of course, his career likely didn't finish in the manner in which he intended, as the two-time All-Pro left the Saints after appearing in only four games. This was following an incident in which Kreutz threw New Orleans superstar quarterback Drew Brees into a wall. He says Brees was more of an innocent bystander and not the target of his rage as that was aimed at his position coach.
The reason, of course, that we're even talking about this nearly 11-year-old story is that Kreutz, who became part of the sports media after retiring from the NFL, was fired from his job with Chicago-based CHGO Sports this week for allegedly assaulting a colleague, the details of which you can access at the bottom of this page.
So let's take a quick look back at when Kreutz cut his own career short in a fit of rage.
Olin Kreutz's NFL career came to an end after he threw Drew Brees against a wall while with the New Orleans Saints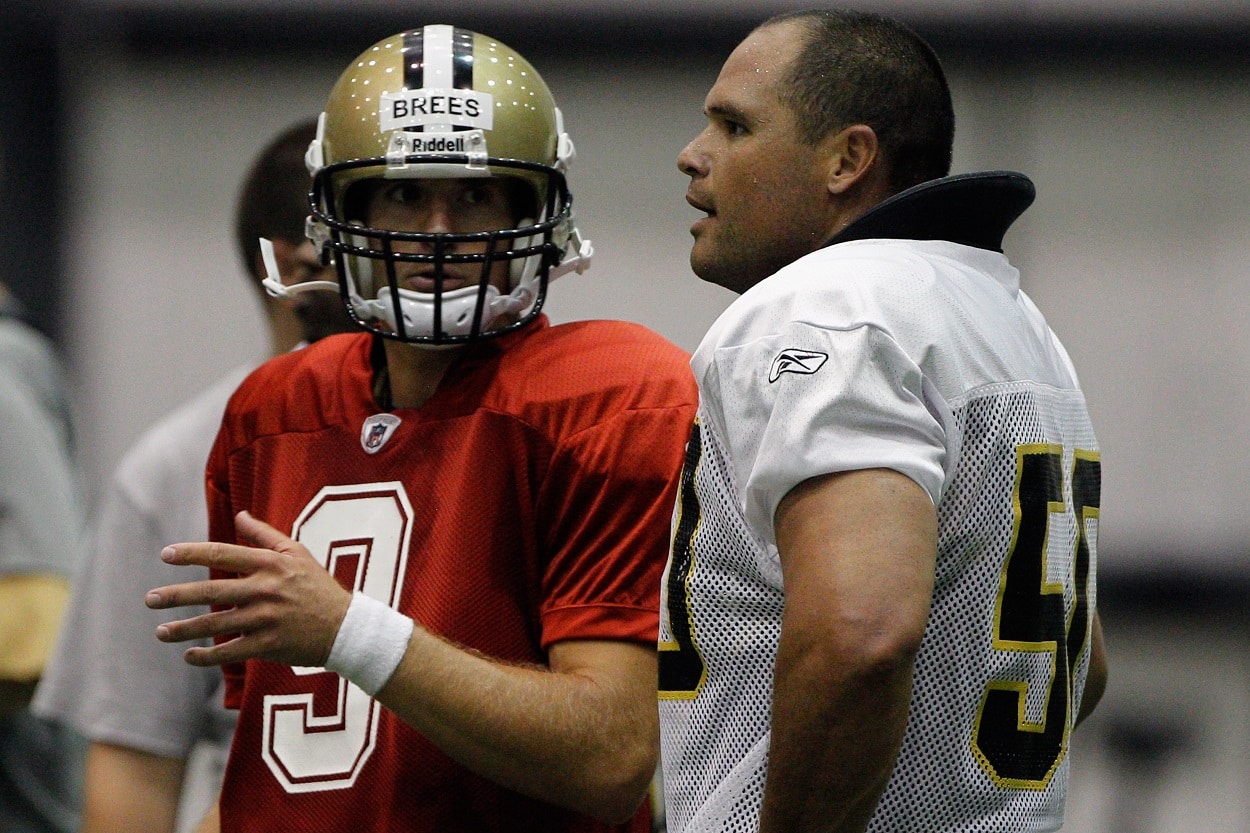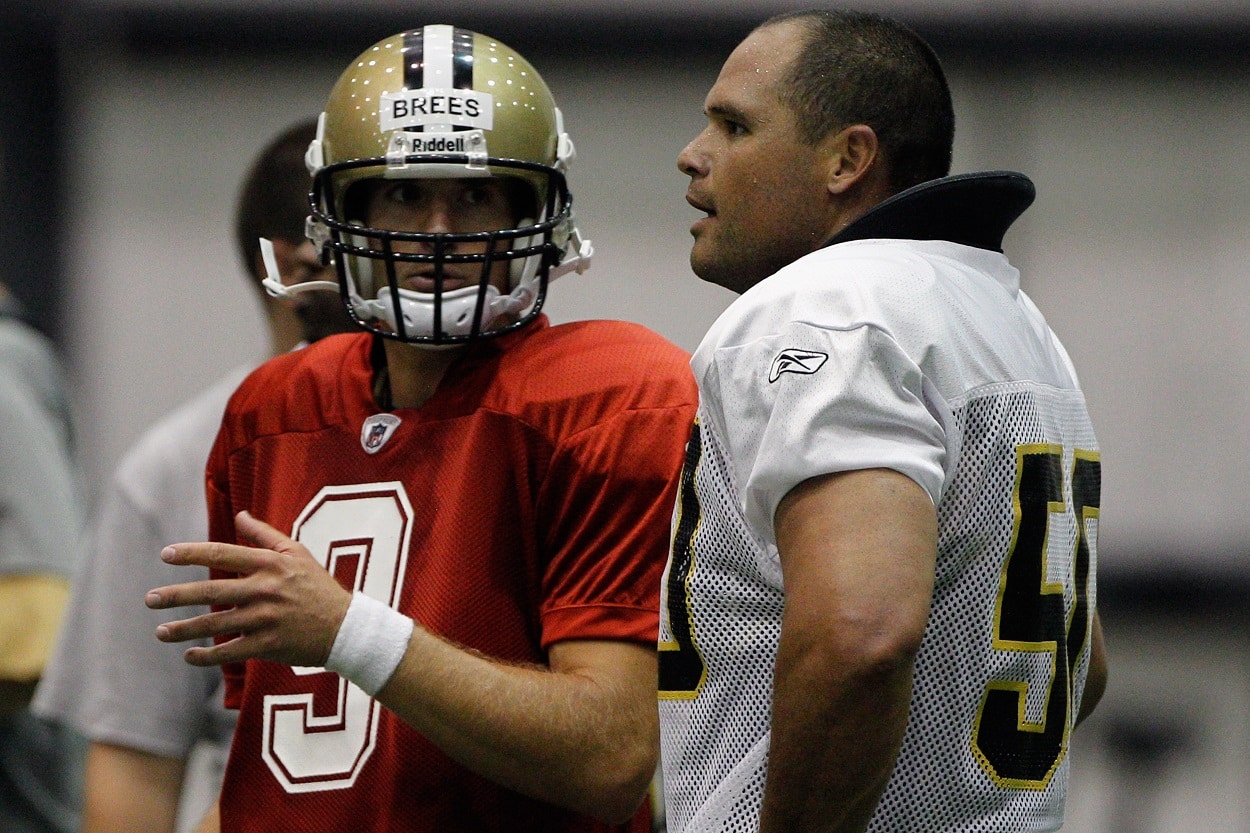 After 13 years with the Bears, Kreutz signed a one-year deal with the Saints for $2 million with a chance to make another $2 million in incentives. He missed two of the Saints' first six regular-season games with a knee injury but started the other four.
Apparently, however, Kreutz wasn't happy in New Orleans as he didn't get along with offensive line coach Aaron Kromer, who later became the offensive coordinator for the Bears.
Kreutz later said in an interview on Chicago 670 The Score that he "didn't feel comfortable" as Kromer had belittled him for months, apparently "things you shouldn't say to a grown man without expecting an ass-whooping." The Hawaiian native says he got to the point where had Kromer said one more negative thing to him, he "would've put him in the hospital."
And that's apparently where things were headed one day in the Saints' locker room, and that's where Drew Brees apparently got caught in the crossfire, a moment Kreutz says he knew it was time to leave New Orleans.
"It was months of it, and it came down to where enough was enough and I couldn't be in the room with that guy [Kromer] one more day.

"I knew that it wouldn't be good for the team for me to be there anymore. And I know that when I stood up to go after him and somebody grabbed me and I threw him against the wall, and it was Drew Brees, it was time for me to go"

Olin Kreutz
The show hosts seemed shocked that Kreutz had thrown Brees into a wall and asked him for confirmation, to which he replied, "Listen, Hall of Famer or not, you don't grab people."
Kreutz abruptly left the team on a Friday and was waived by the Saints that Saturday. He never played in the NFL again.
Stats courtesy of Pro Football Reference