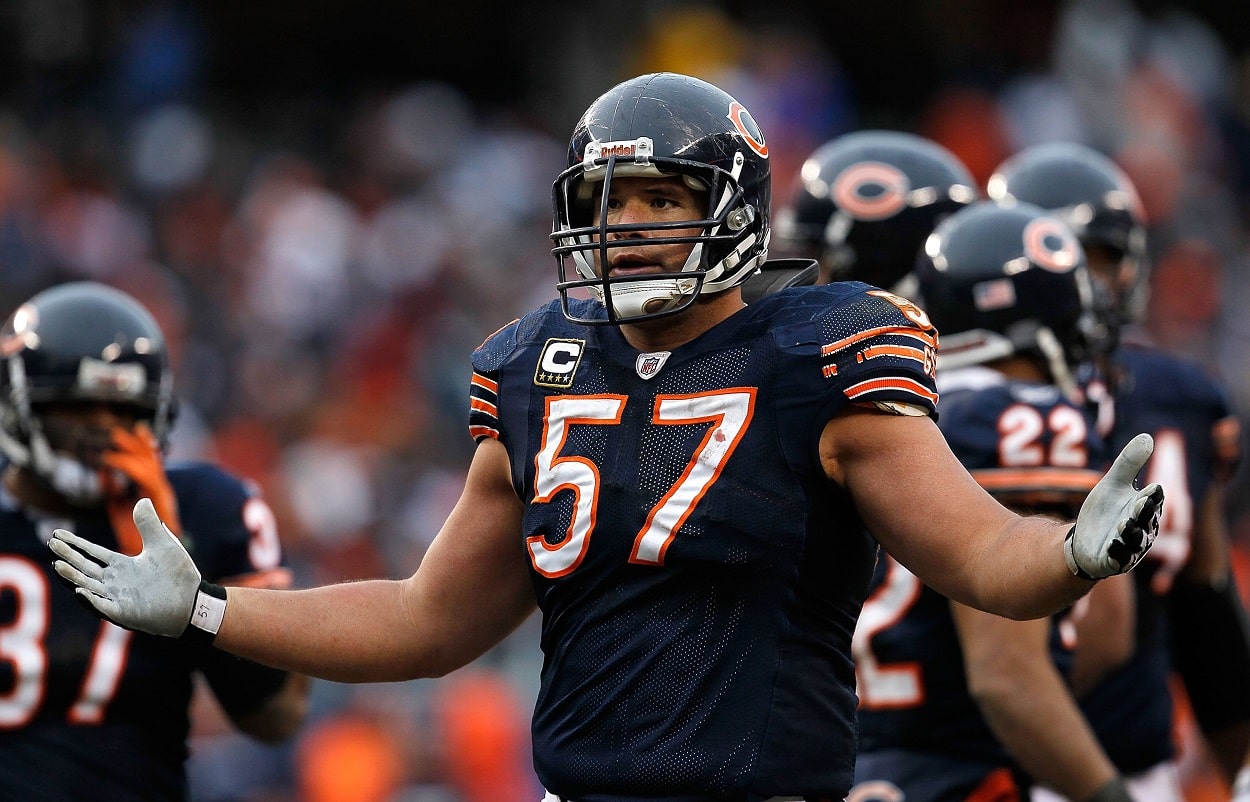 Olin Kreutz, Former Bears All-Pro Center, Fired by Chicago Sports Media Site for Allegedly Attacking a Co-Worker
Former Bears center Olin Kreutz was fired from a Chicago sports media site after allegedly attacking a co-worker.
For 14 seasons, Olin Kreutz was one of the best NFL players at his position.
A consensus First-Team All-American at the University of Washington, Kreutz was considered by most to be the best center available at the 1998 NFL Draft and was taken in the third round with the 64th overall pick by the Chicago Bears.
The Hawaiian native spent 13 seasons in the Windy City and helped the Bears to a Super Bowl appearance following the 2006 campaign, the same season he was named a First-Team All-Pro. Kreutz was a Second-Team All-Pro selection the previous season and made six consecutive appearances in the Pro Bowl, a streak that ended with that 2006 season.
Kreutz played the final season of his career with the New Orleans Saints in 2011 but was waived from the team after appearing in just four games. This was after he left the team following an incident in which he got into it with his position coach and shoved Drew Brees against a wall.
Well, it appears as if Kreutz, who became part of the sports media a few years after retiring as a player, has lost another job due to a confrontation with a co-worker.
Former Bears All-Pro center Olin Kreutz has been fired from a Chicago sports media site for allegedly attacking a co-worker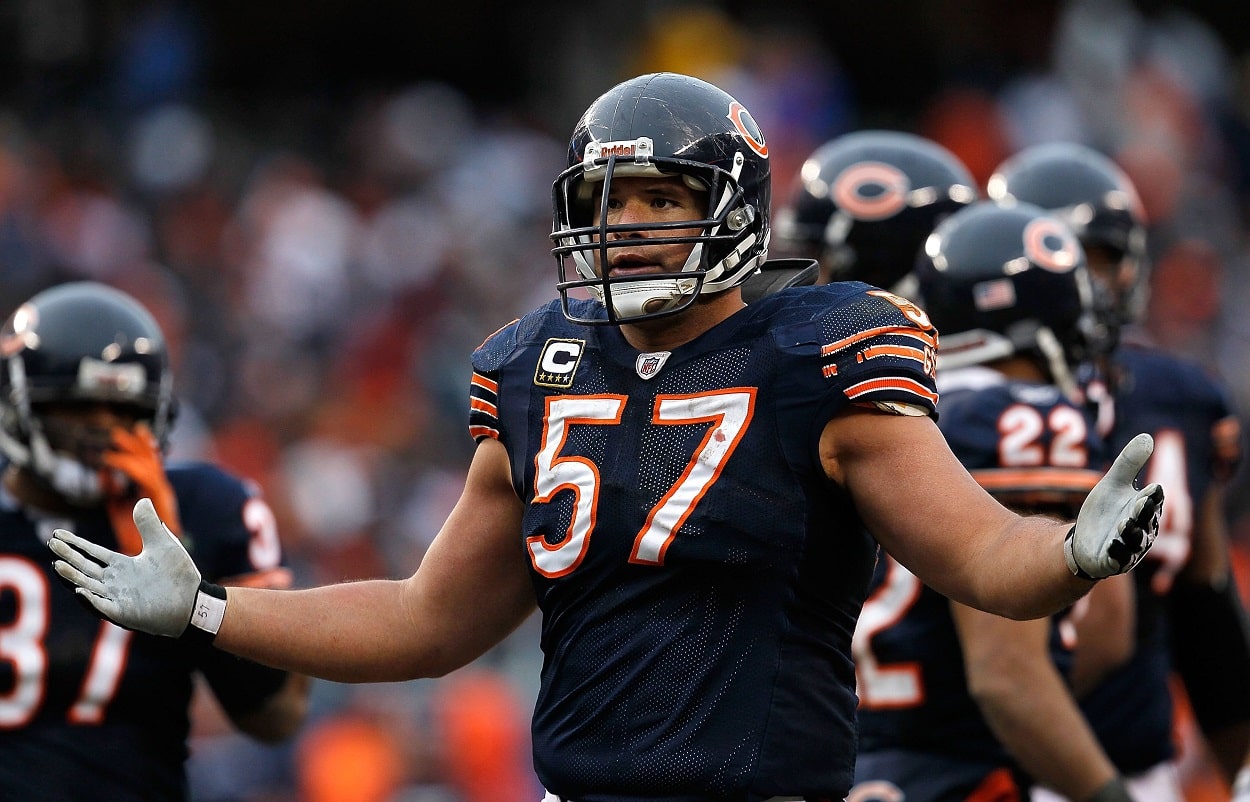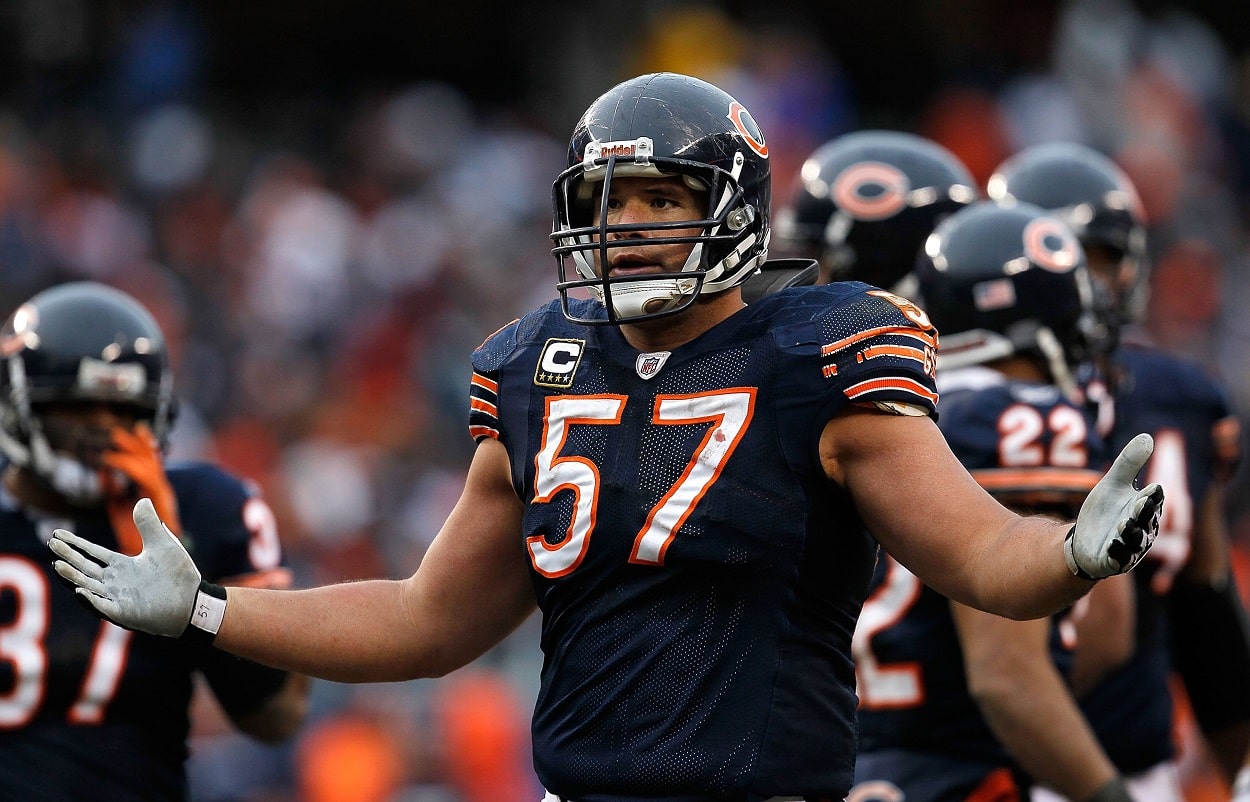 A few years after retiring from the NFL, Kreutz took a position with the highly popular 670 The Score radio station in Chicago, helping out with Bears' post-game shows. He later took a job with NBC Sports Chicago's Football Aftershow alongside former teammates Matt Forte, Alex Brown, and Lance Briggs.
Kreutz recently took a job with a startup Chicago sports media site, CHGO Sports, but that relationship has come to an end, an end that CHGO says was not very pleasant.
CHGO didn't let on anything else in the way of details on the incident, and Kreutz didn't speak on the specifics of the incident either. However, the former All-Pro did react in the wake of the firing but didn't seem overly apologetic over the matter.
Just in case that tweet gets deleted at some point and disappears here, Kreutz threw up a quote from Mike Tyson, which reads as follows: "Social media made y'all way too comfortable with disrespecting people and not getting punched in the face for it."
You may recognize the quote. Many people pointed it out, including us, when Tyson physically responded to an unruly fan recently on an airplane.
The Chicago Sun-Times reported on Tuesday that Kreutz grabbed the neck of CHGO co-worker Adam Hoge in response to what they called a "flippant remark." Hoge reportedly did not require medical attention and didn't file a police report.
Stats courtesy of Pro Football Reference