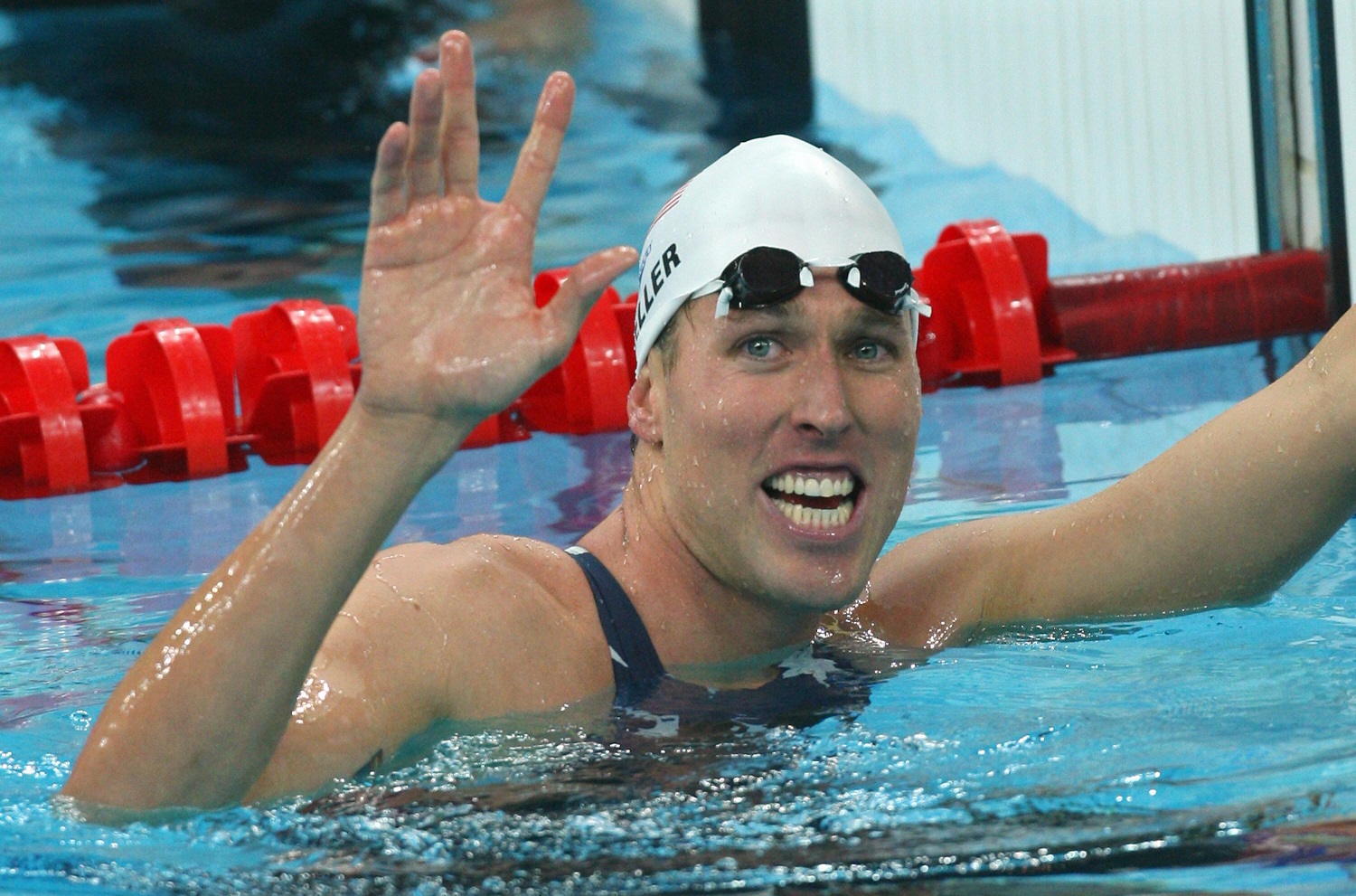 Olympics Champion Klete Keller Is Staring at a Scary Prison Sentence
Swimmer Klete Keller, who won five medals in the Olympics from 2000-08, has been indicted on seven federal charges stemming from the U.S. Capitol attack and faces nearly 30 years in prison if convicted.
Klete Keller once said he considered going back to college after his career as a champion swimmer alongside Ryan Lochte and Michael Phelps. He instead ended up earning a degree in public policy and real estate development. Now, the federal government is giving the champion from the 2004 and '08 Olympics a crash course in dealing with criminal cases, and he could find himself on the wrong side of prison bars for a very long time.
Keller was hit with a slew of charges shortly after the incident for his alleged role in the storming of the U.S. Capitol. Now, he finds himself in the deep end of the pool following a grand jury indictment.
Klete Keller earned five medals in the Olympics
Klete Keller was a star swimmer in two years of Pac-10 and NCAA competition for USC before deciding to leave school to focus on qualifying for the 2004 Olympics in Athens. At the U.S. Trials, Keller earned a berth in the 400-meter freestyle, in which he placed third in Athens.
His big moment came in the 800 relay alongside U.S. teammates Michael Phelps, Ryan Lochte, and Peter Vanderkaay. Going head-to-head with Australian star Ian Thorpe, a triple gold medalist four years earlier in Sydney, on the anchor leg, Keller wrapped up the first of his two career golds.
Keller, who previously came away from Sydney with a relay silver and an individual bronze, made one more run at Olympic glory and qualified for the 2008 Beijing games, where his 800 freestyle relay again placed first.
Klete Keller was arrested after the U.S. Capitol takeover
Klete Keller was arrested in the aftermath of the chaos at the U.S. Capitol on Jan. 6, 2021, during which supporters of then-president Donald Trump took over the halls of Congress, sending representatives and senators scurrying to safety behind police and federal agents with their weapons drawn.
Keller was identified by former teammates and coaches who saw social media images of the rioting. Police identified him as a suspect based on his height and the U.S. Olympic team jacket he was wearing. Video allegedly shows the 6-foot-6 retired swimmer, who had been working for a real estate firm, as he stood with the insurgents during the violent confrontation with police.
That footage does not implicate Keller in violent activity, but there were five fatalities in the hours-long incident. One of them was a Capitol Police officer.
Keller has not spoken publicly about what happened that day.
The three-time Olympics swimmer faces nearly 30 years in prison
The FBI initially filed three charges against retired Olympic swimmer Klete Keller, but prosecutors referred the case to a grand jury to consider additional charges, the Washington Post reported.
The grand jury returned four additional charges, bringing the total to seven:
Civil disorder.
Obstruction of an official proceeding, and aiding and abetting.
Entering and remaining in a restricted building or grounds.
Disorderly and disruptive conduct in a restricted building or grounds.
Disorderly conduct in a Capitol building.
Impeding passage through the Capitol Grounds or buildings.
Parading, demonstrating, or picketing in a Capitol building.
Although none of the charges sound serious individually, they add up to a maximum sentence of nearly years in prison if convicted on all counts, People magazine reported.
Like Sportscasting on Facebook. Follow us on Twitter @sportscasting19.