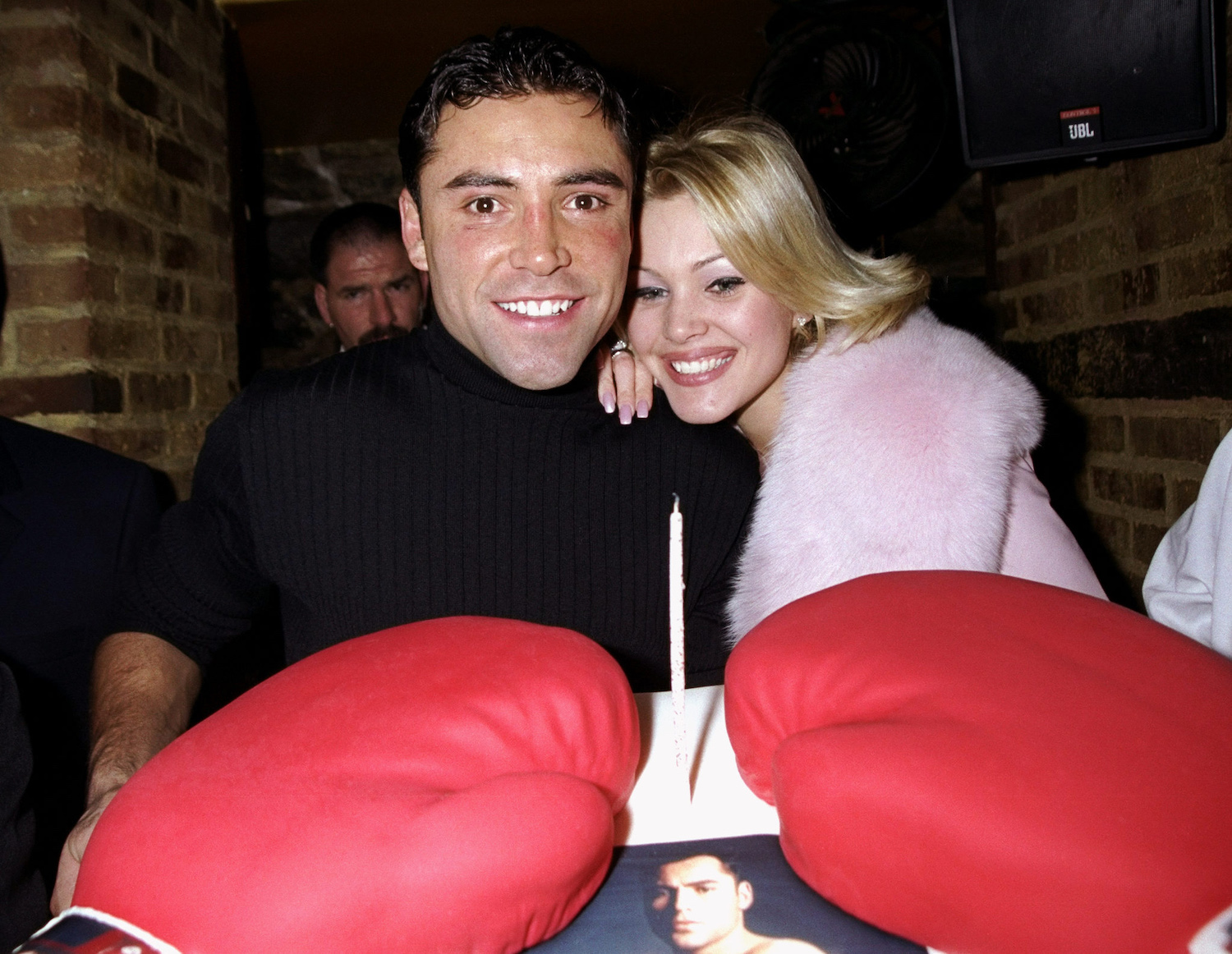 Oscar De La Hoya's Dark Side Included Cross-Dressing at Cocaine-Fueled Sex Parties
Oscar De La Hoya is known as The Golden Boy. While he achieved a high level of success in the ring, outside of it he had a dark side that shocked the sports world.
Oscar De La Hoya is unquestionably one of the most successful American boxers in history. In addition to winning the gold medal at the 1992 Olympics, he won 10 world titles in six weight classes before retiring in 2009. 
However, while De La Hoya made his mark in boxing and was adored by fans for his success and good looks, he fought a much more serious battle against a variety of demons outside of the ring. In 2007, his pristine image took a severe blow when shocking photos revealed the Golden Boy had a dark side. 
Oscar De La Hoya becomes one of the greatest American boxers 
Oscar De La Hoya turned professional a couple of months after winning the gold medal at the 1992 Barcelona Olympics. He won his first world title, the WBO junior lightweight belt, in 1994. 
A couple of years later, De La Hoya won one of the biggest fights of his career, defeating Mexican boxing legend Julio Cesar Chavez for the lineal and WBC light welterweight championship. Less than a year later, the Golden Boy moved up to the welterweight division and defeated Pernell "Sweet Pea" Whitaker in a 12-round unanimous decision to earn the lineal and WBC titles. Ring Magazine named him the No. 1-ranked pound-for-pound fighter.
In 1999, De La Hoya suffered his first professional defeat, losing in a controversial majority decision against Felix Trinidad. More losses followed in the next decade against some of boxing's best, including Shane Mosley, Bernard Hopkins, Floyd Mayweather Jr., and Manny Pacquiao.
De La Hoya hung up the gloves in 2009 and finished his career with a 39-6 record.
Oscar De La Hoya makes tabloid headlines for fishnet photos
In November 2007 and just months after losing a split decision to Floyd Mayweather Jr., Oscar De La Hoya absorbed one of the toughest blows of his life, and it had nothing to do with boxing. 
The New York Post published a story that included photos of De La Hoya with model Milana Dravnel. The boxer was shown in various states of undress, wearing fishnet stockings, women's underwear, high-heels, and boxing gloves. 
Oscar De La Hoya denied their authenticity for years. It was later reported that he paid Dravnel around $20 million to remain quiet on the subject. His purchase for silence worked for four years.
Oscar De La Hoya admits photos are real and he has a problem
In September 2011, during an interview with Spanish-language network, Univision, De La Hoya finally came clean and confessed the photos of him wearing fishnet stocking were, in fact, real. 
"Let me tell you, yes, yes, it was me [in those pictures]," he admitted on the news show Here and Now. "I am tired now of lying, of lying to the public, and of lying to myself."
The former champ also acknowledged the photos were taken while he was drunk and high on cocaine. He admitted he had a problem with drugs and alcohol and had received treatment at the Betty Ford Clinic.
Second woman comes forward 
And just when you thought Oscar De La Hoya's story couldn't get any stranger, it did, when a second woman came forward just a couple of months after he admitted to the first round of photos. She described to the New York Post an alcohol-and-cocaine-fueled sex party earlier that year with another woman that involved sex toys and the boxer, once again, wearing ladies' clothing. 
"It was beyond kinky," former Playboy model Angelica Marie Cecora, told The Post. "Things that I don't even know how to explain were done with him."
While the sex was consensual, Cecora later filed a lawsuit against De La Hoya for $5 million, claiming that he imprisoned her and the other woman against their will. The case was dismissed and Cecora was ordered to pay $500 as well as the defendant's attorney's fees.  
Oscar De La Hoya's legacy for what he accomplished inside the ring will never be forgotten. However, his behavior outside of the ring made sensational tabloid headlines and forever tarnished his Golden Boy image.