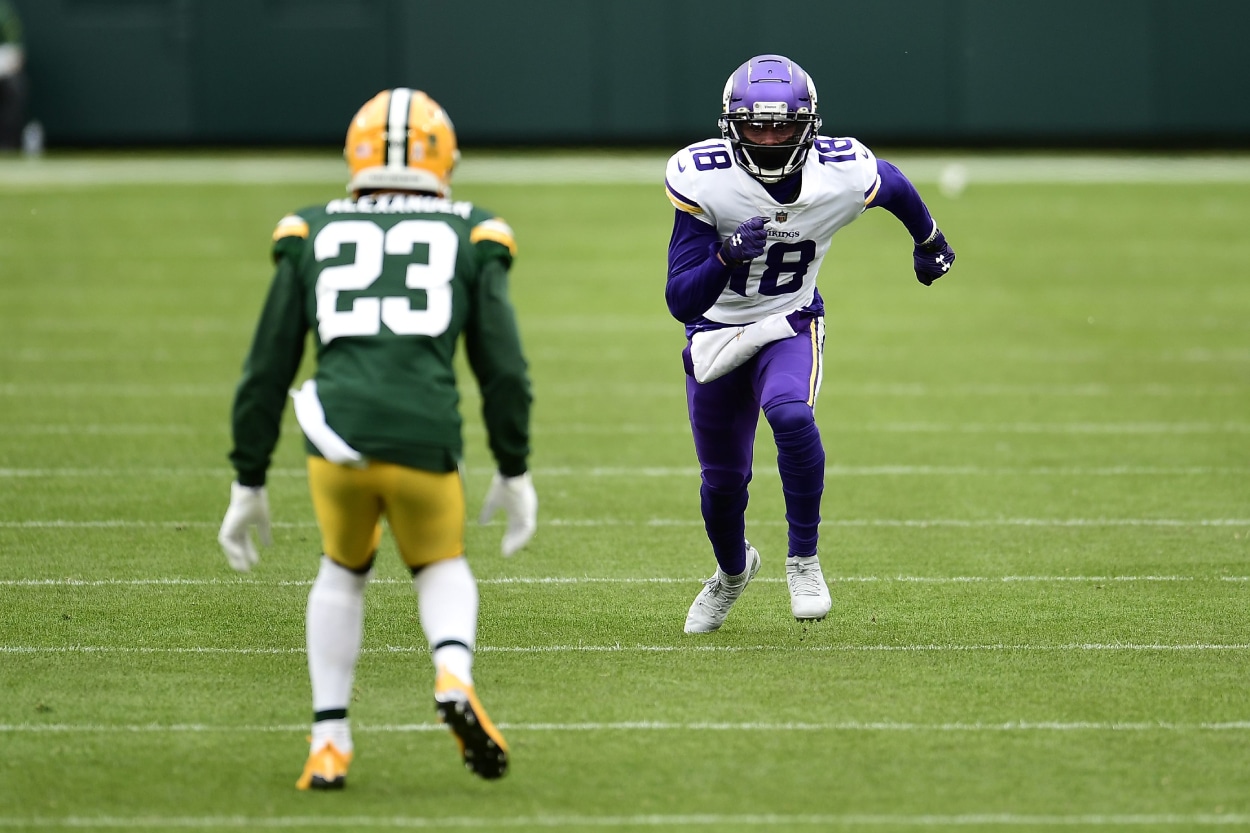 Packers CB Jaire Alexander Names His Top 3 Wide Receivers Ahead of Key Matchup vs. Justin Jefferson
Jaire Alexander and the Green Bay Packers need a win Sunday against Justin Jefferson and the Minnesota Vikings.
Jaire Alexander talks a lot. Sometimes the Green Bay Packers cornerback talks too much. With his team in desperate need of a win Sunday against the Minnesota Vikings, he kept talking.
Alexander exudes confidence, and sometimes it can be a bit much. Ready to face the team that blew out the Packers in Week 1, he was at it again this week. Vikings wide receiver Justin Jefferson torched the Green Bay secondary for 184 yards and two touchdowns, but Alexander recently referred to that performance as a "fluke." As the Vikings and Packers prepare to square off this Sunday, Alexander pointed out the NFL's top three receivers.
Jaire Alexander puts Justin Jefferson on his top-3 WR list
.Jefferson has torched opponents all season. The third-year receiver out of LSU is averaging a league-high 117.1 yards per game. He also tops in the NFL in receptions (123) and yards (1,756). He's clearly established himself as one of the best, if not the best, in the game today.
According to Matt Schneidman of The Athletic, Alexander said he does put Jefferson in the top three, but he's not No. 1.
"Davante Adams No. 1," Alexander said, according to a tweet from Schneidman. "And I think (Miami Dolphins' Jaylen) Waddle might've snuck in there as of this past weekend. I think he's a really good receiver."
Alexander's comment comes after he said Jefferson's big game in the season opener was a "fluke."
"You've just got to be real: He don't jump in no super suit and get dressed and jump outside, you hear me?" Alexander said, per Rob Demovsky of ESPN. "I don't either, sometimes. But he (is) human, is what I'm saying. We ain't putting too much on nobody.
"He's a really good receiver. But at the end of the day, I'm a really good corner. We've got really good corners. We've got really good linebackers, D-line, whatever it is. You don't want to put too much focus on that one person because it's like, the first game, that was a fluke."
Alexander and the Packers are fighting to stay alive against Jefferson and the Vikings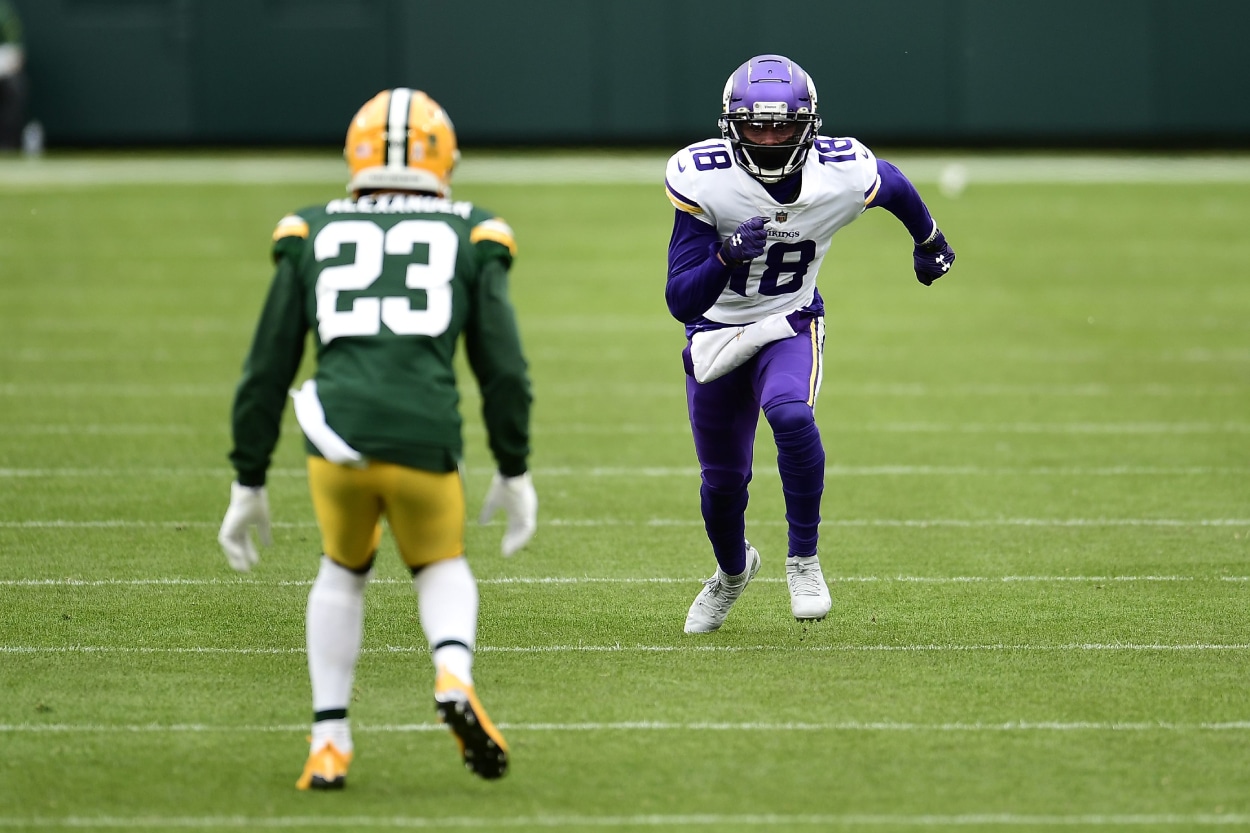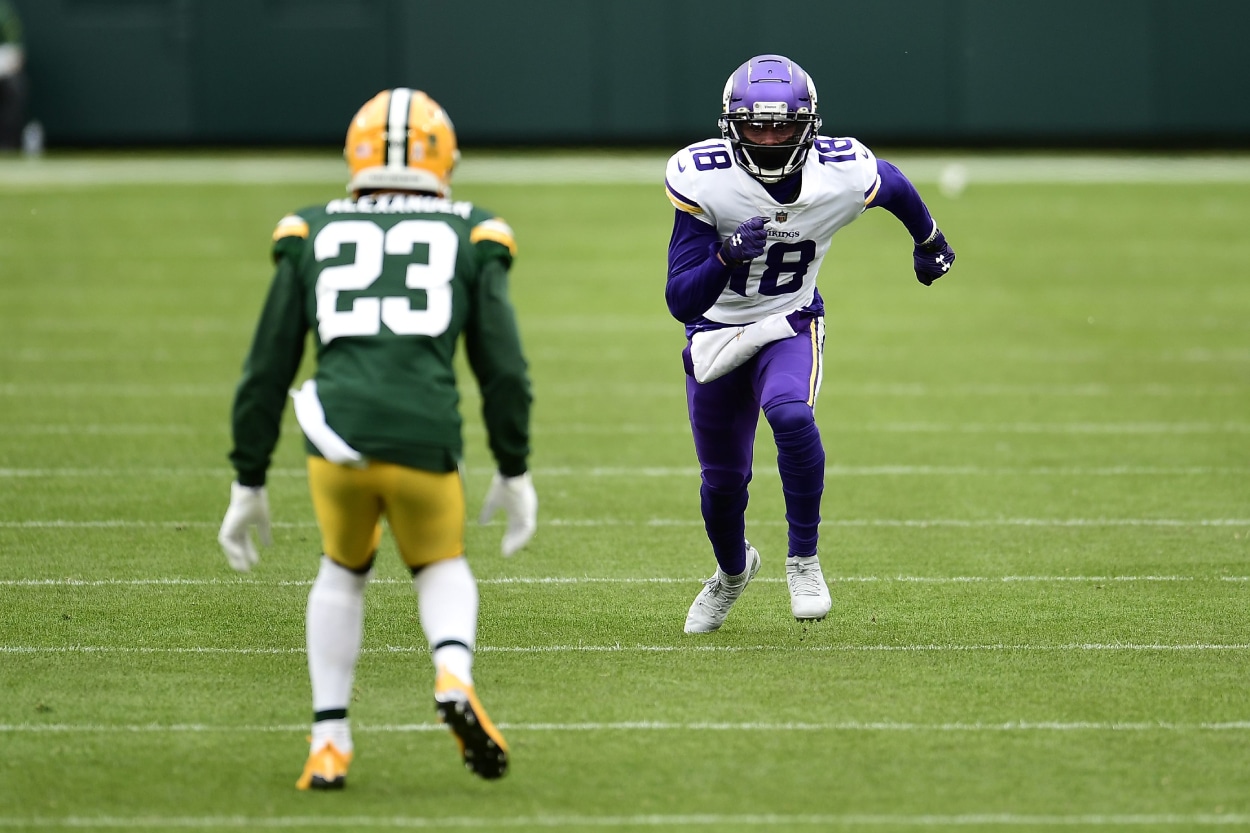 The 7-8 Packers have little margin for error if they want to make the playoffs. If they beat the Vikings on Sunday, their postseason aspirations will remain alive. With a loss, they would be mathematically eliminated if the Detroit Lions beat the Chicago Bears or the Washington Commanders knock off the Cleveland Browns.
The Packers can make the playoffs if they win their two remaining games (at home against the Vikings and Lions) and the Commanders lose one of their two remaining games (home to the Browns and the Dallas Cowboys). They could also get in by winning both of their games and having the New York Giants lose both of theirs (home to the Indianapolis Colts and at the Philadelphia Eagles).
After an ugly start, the Packers have strung together three straight wins to at least put themselves in playoff contention, something that seemed well out of each at the beginning of the month.
The Packers took a significant step toward a playoff berth by winning on the road last week against the Miami Dolphins. It won't be easy Sunday against the Vikings. Alexander and the Green Bay secondary will have to find a way to contain Jefferson.