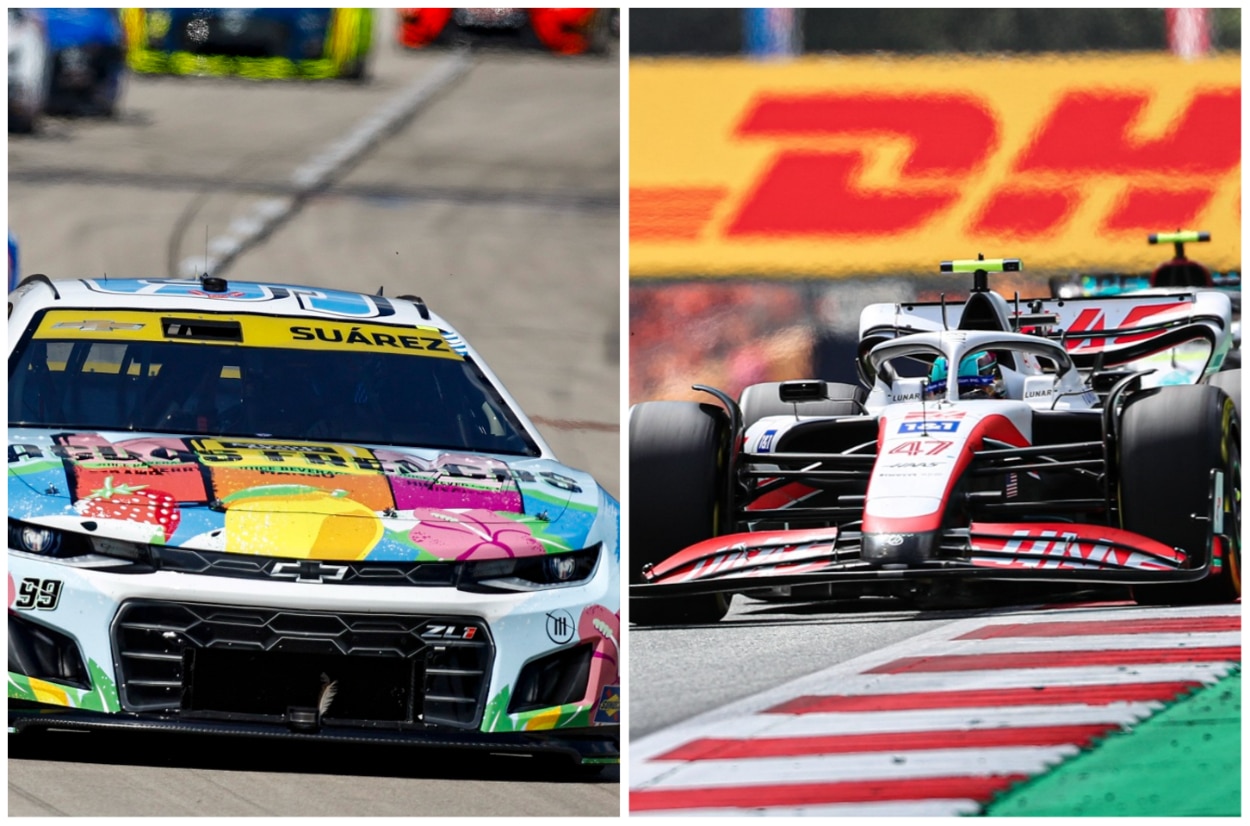 Parker Kligerman Asked Fans a Good NASCAR vs. F1 Question on Christmas Day
Driver and TV analyst Parker Kligerman went looking for advice on Twitter and got plenty of help, including from fellow drivers.
While many across the world were opening their gifts on Christmas morning, driver and race analyst Parker Kligerman was opening his Twitter account for advice on the best answers to a NASCAR vs. F1 question.
Rather than debating the merits of Max Verstappen vs. Joey Logano, Kligerman was looking for insight that potentially might steer NASCAR in the right direction. His inquiry elicited responses from Cup Series figures perfectly happy to drop lumps of coal into Formula 1's stocking.
NASCAR vs. F1 has become a relevant issue in racing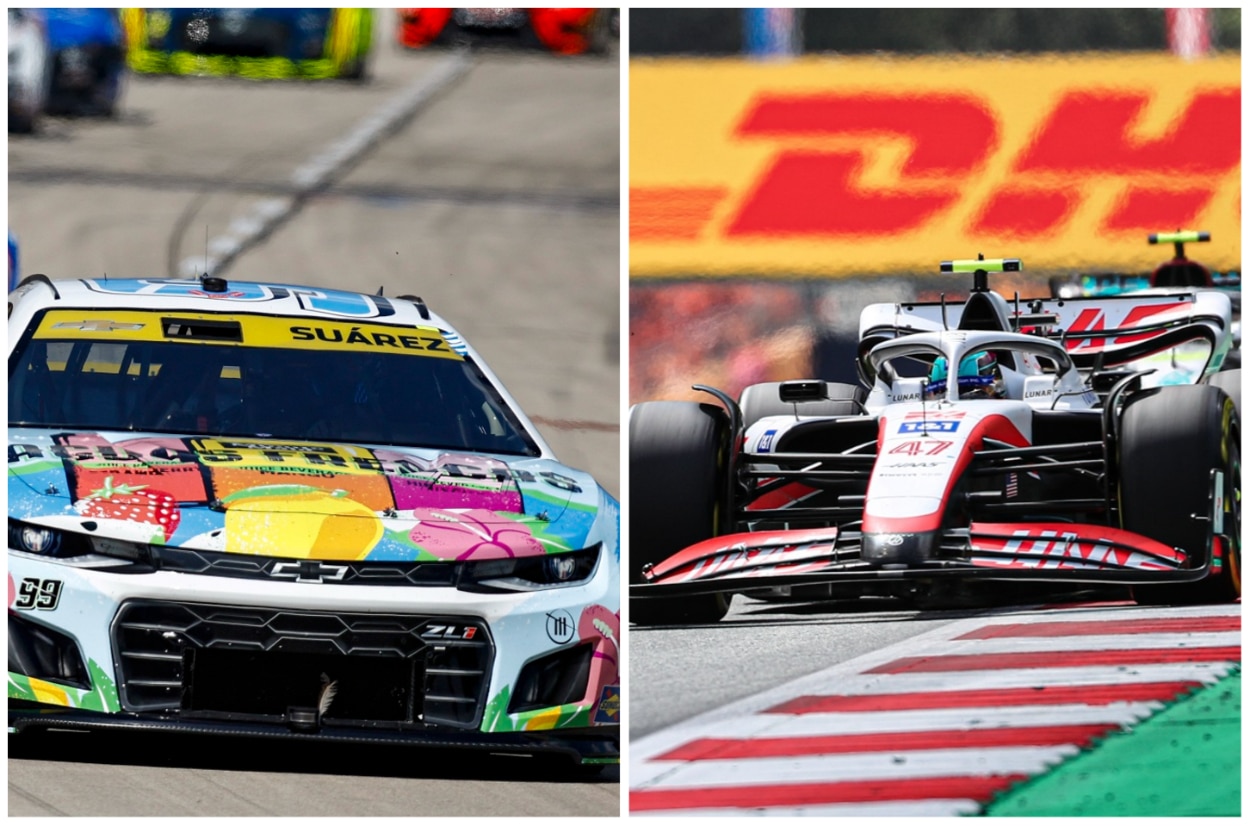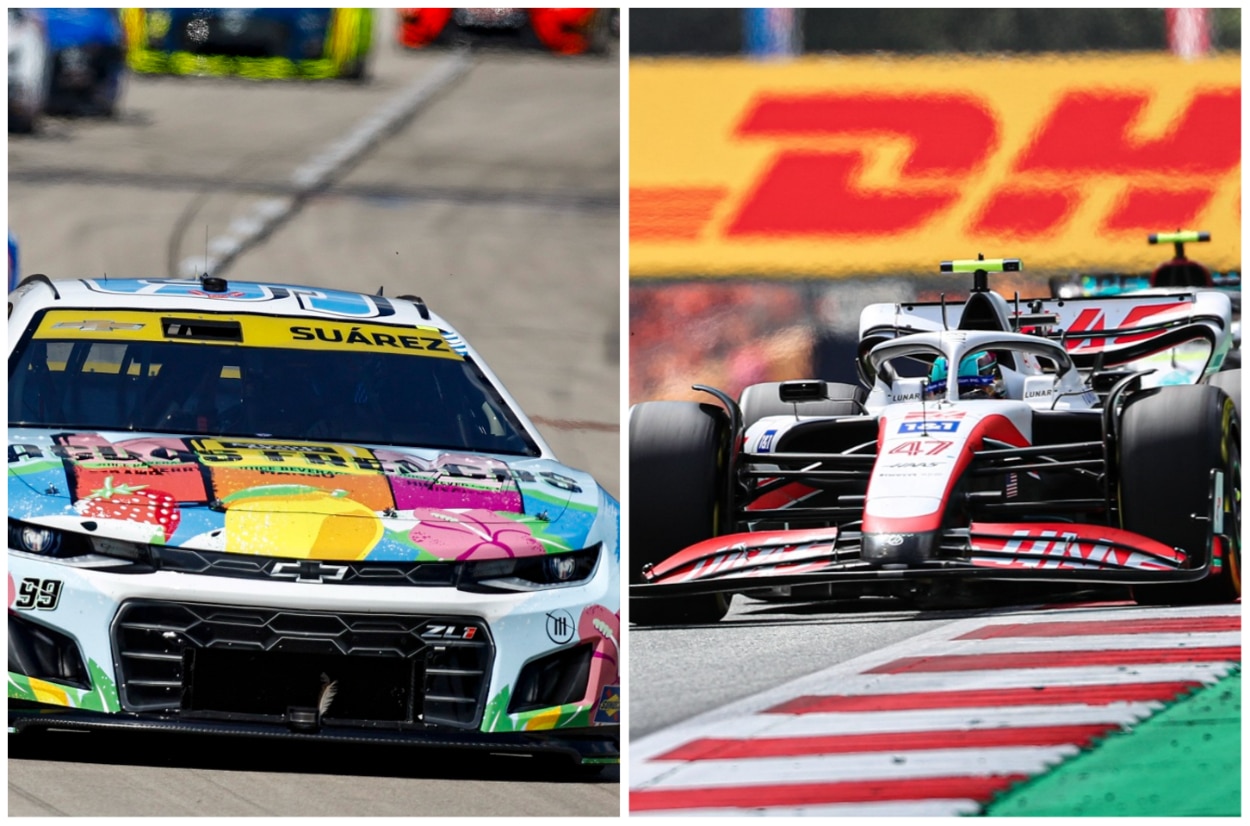 Open-wheel racing has long had a foothold in the U.S. sports world, though an enormous percentage of the attention has been focused on the Indianapolis 500 on Memorial Day weekend. Formula 1 also has a long history on this side of the Atlantic. Owned by U.S.-based Liberty Media, F1 has surged in popularity. Miami joined the annual schedule this year as a second stop on the schedule, and the Las Vegas Grand Prix will make it three annual races beginning in November 2023.
The 2021 battle between Max Verstappen and Lewis Hamilton had a lot to do with soaring interest, but the Netflix docuseries Formula 1: Drive to Survive has undeniably been another substantial factor. The show skews heavily toward behind-the-scenes content and gives fans insight into their favorite drivers and other personalities, leaving the bulk of the racing coverage to live Sunday telecasts.
It has fueled a growing NASCAR vs. F1 debate that lost a little bit of its juice this summer and fall as Verstappen ran away with his second Formula 1 championship.
Parker Kligerman asked followers a NASCAR vs. Formula 1 question
Parker Kligerman, a veteran NASCAR driver who moonlights as a race analyst for NBC, threw out a thought-provoking question on Christmas morning based upon a discussion from the previous night.
"Last night, I had a brand new @F1 fan from watching Drive To Survive say to me: 'I now want to be a @NASCAR fan, sell me on it,'" Kligerman tweeted. "How would you answer?"
It's an open-ended question, one offering opportunities to go in many directions. Two Cup Series drivers jumped right into it. Corey LaJoie went the whimsical route. Andy Lally successfully cut directly to the major grievance that even some Formula 1 fans have about their sport.
"Less Chardonnay and Brie, more Budweiser and nachos," LaJoie tweeted.
LaJoie may have been going for the easy laugh, but there's something to his one-liner. Formula 1 does have somewhat of a bourgeois feel, fueled equally by annual team budgets well into the hundreds of millions of dollars and celebrities walking the grid before races, eager to see and be seen.
Meanwhile, Lally pointed to something the rest of us also noticed the first time we watched an F1 race, and it's only gotten worse over the years as the cars have gotten bigger.
"More passes in one NASCAR race than an entire F1 season," Lally tweeted.
Don't believe it? The Monaco Grand Prix is the most glamorous annual stop on the schedule, and its final results typically come close to mirroring the qualifying results because there are so many tight corners and narrow streets on the course.
Another follower pointed out a second longtime issue: F1 has produced just four champions in the past 13 seasons, largely a function of Lewis Hamilton's domination.
Parker Kligerman's followers had a bunch of ideas
More than 150 followers responded to Parker Kligerman's question on Twitter, and they had a variety of takes, starting with several noting that the appeal of Formula 1: Drive to Survive is rooted in the insight into the drivers and not the results of the races.
"Sell them on NASCAR's characters & storylines so they have a reason to care about the on-track battles," one suggested.
NBC did produce Race for the Championship this season, and most of the episodes offered interesting insight. Unfortunately, NBC waited until the playoffs arrived and then buried the series on USA Network.
A few other noteworthy observations from respondents:
Formula 1 has only 20 drivers, and only a handful ever win. NASCAR had 19 different winners in the 2022 Cup Series.
"Gonna be hard to get them hooked if they watch on TV with 5 (minutes) of commercials every 10 laps.  Might as well get them tickets to the closest NASCAR track."
Show them the good and the bad from Ross Chastain's 2022 season.
Finally, there was this bit of wisdom that's a sure-fire winner:
"Just tell them Parker Kligerman is going full time again in the Xfinity series next season."
Got a question or observation about racing? Sportscasting's John Moriello does a mailbag column each Friday. Write to him at [email protected].