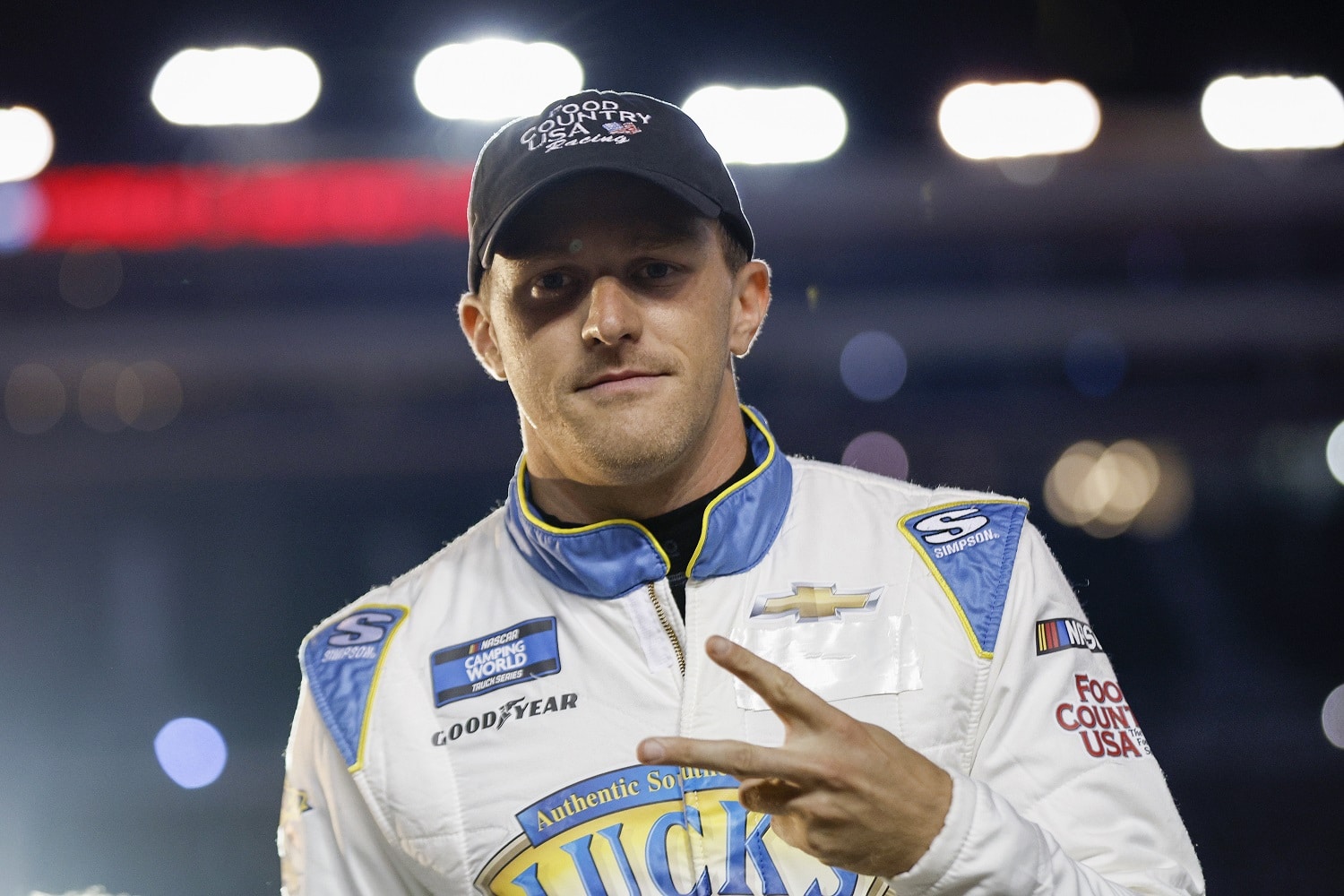 Parker Kligerman's Idea for More Racing Is Interesting but Won't Work
Driver and TV analyst Parker Kligerman has an idea that could be useful to competitors to prepare, but it seems unlikely to get a look.
You can tell Parker Kligerman is fired up about his first full-time NASCAR assignment in a decade. Kligerman, who has been splitting his time of late between a part-time racing schedule and covering the sport for NBC, is looking for ways to spend even more time on the track.
An idea he was hyped up about on a recent podcast looks good on paper, but the logistics simply won't allow it to see the light of day.
Parker Kligerman lands a full-time job in the Xfinity Series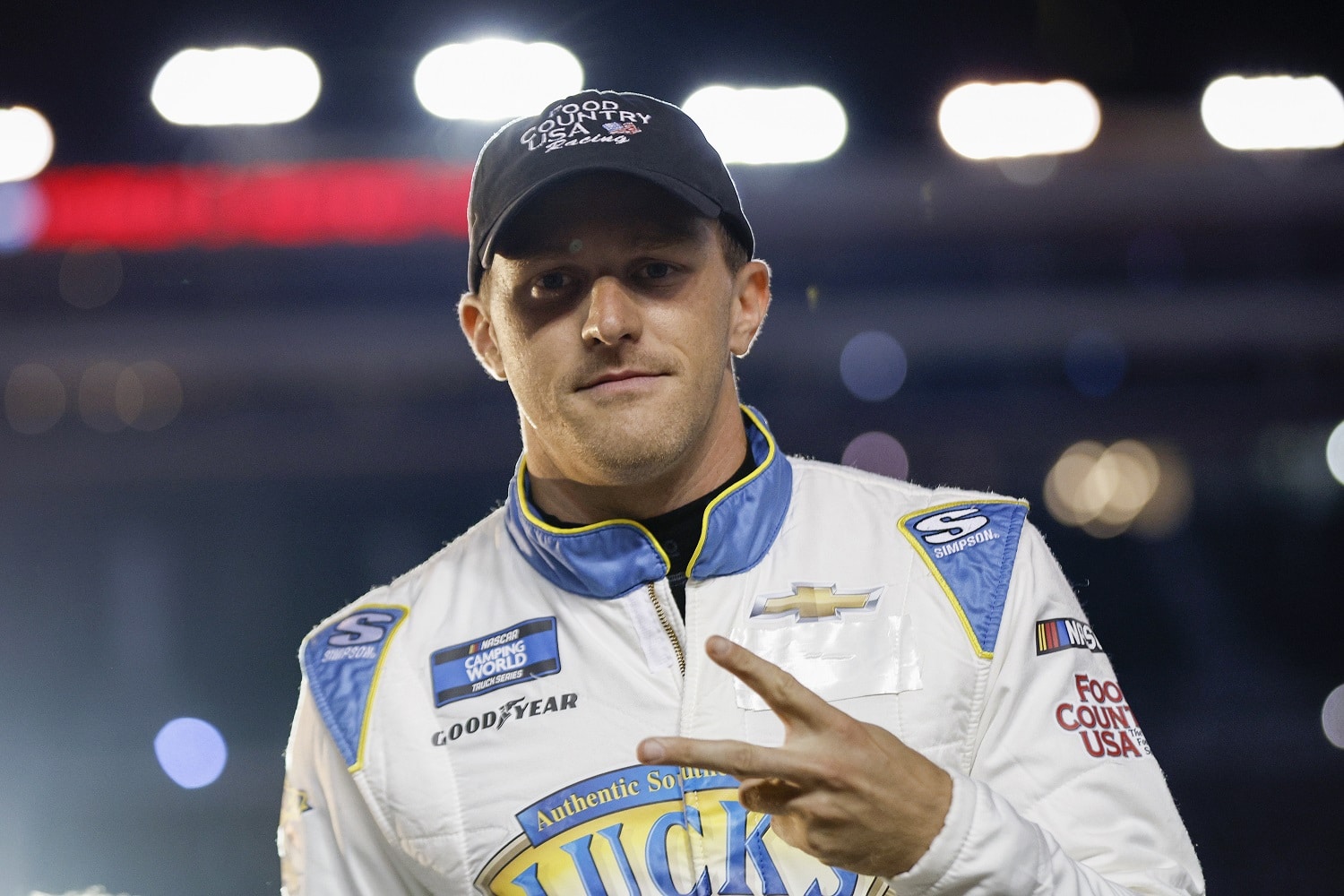 At 32 years old, Parker Kligerman has a lot of racing left in him if he chooses. The 2023 season might answer some questions about what might have been for him, as Big Machine Racing is putting Kligerman into the No. 48 Chevy in the Xfinity Series.
His previous go-round with full-time competition came in 2011-13. After two years of driving trucks with Brad Keselowski Racing and Red Horse Racing, Kligerman moved on to Kyle Busch Motorsports and the Xfinity Series in 2013. Though he scored 13 top-10 finishes, it wasn't enough to keep his KBM seat.
Kligerman thought he'd landed on his feet and into the Cup Series in 2014. Unfortunately, underfunded Swan Racing folded after just eight races and sold off its teams. That left him without a ride for the remainder of the season.
Kligerman hasn't raced full-time since, but he drove half a season in the 2022 Camping World Truck Series, winning a race for the first time since 2017.
Parker Kligerman wants drivers out of simulators and onto tracks
Fortunately for Parker Kligerman, he found a second career without giving up his first. When he isn't competing, Kligerman works for NBC Sports on race telecasts and occasionally shares thoughts on the NASCAR on NBC podcast. That was the case in the latest installment, during which he and host Nate Ryan covered a lot of ground, including Joey Logano's Cup Series championship.
A more off-the-wall discussion was the one in which Ryan and Kligerman talked about getting drivers out of the simulator and onto tracks. There is merit, particularly because post-pandemic NASCAR has fallen into such a rigid schedule that practice time on race weekends doesn't meet the needs of drivers and crew chiefs in the Next Gen car.
There is somewhat of a template available from Formula 1, which offers opportunities for teams to put their academy drivers into year-old models to get some track time. Now that NASCAR teams have had a year to build Next Gen inventory (though the front, middle, and back clips are all about to undergo modifications), Kligerman sees an opportunity for Cup Series drivers to log more track time.
"NASCAR could create some concept where they did have a one-day thing Tuesdays or Wednesdays or whatever at Charlotte Motor Speedway and they have a set number of cars," he explained. "Teams could just send drivers and a skeleton crew of team members work."
His premise is that drivers would embrace the extra seat time even if the tradeoff is a little bit of midweek travel and some additional media obligations at the track."
The idea is nice, but simply won't work
Parker Kligerman is right in thinking drivers would appreciate a little more track time and a little less in the simulator. However, the hurdles to what he's proposing are many, beginning with the expense – financially and in manpower.
Though just about everybody in NASCAR is based in North Carolina, going to Charlotte or North Wilkesboro still involves putting trucks and personnel on the road for a day when there's always another race – sometimes 1,000 or more miles away – to focus on.
There's also the question of at what point teams and drivers experience diminishing returns for working on the same one or two tracks.
There's no money to be made either. Fans aren't going to miss work or school to flock to these mid-week practices more than occasionally, and there's no value for the TV partners.
Finally, an easier solution would yield better results: Open up more practice time at tracks where the Cup series competes each weekend, February through October. A pair of 20- or 30-minute practices every second or third weekend would be more pertinent to that week's assignment and more valuable than a single 20-minute session.
Got a question or observation about racing? Sportscasting's John Moriello does a mailbag column each Friday. Write to him at [email protected].