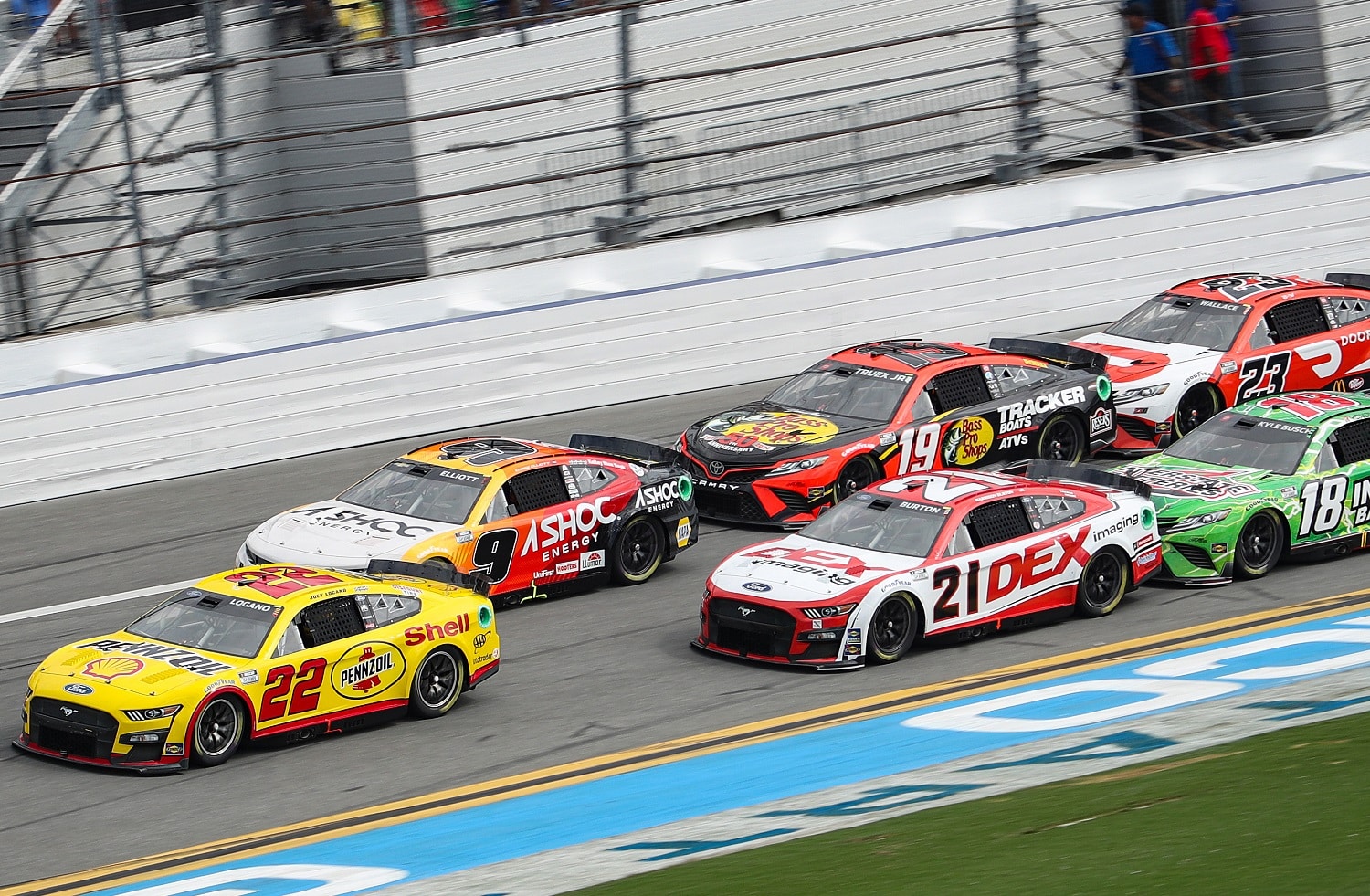 Which Past Champion Is Most Likely to Win Another Cup Series Playoffs Title in 2023?
At least four of the seven active past Cup Series playoffs champions stand a good chance of adding another title in 2023.
I trust Larry McReynolds when he says the fuel window is coming up in 18 to 20 laps of a NASCAR Cup Series playoffs race or that a late two-tire stop is the best path to victory. However, he didn't climb out on the sturdiest of limbs with one of his predictions on New Year's Day.
America's Crew Chief thinks there will be a first-time champion this season. Statistics may be on his side since there are 29 other chartered cars, but the seven guys he's ruling out have a valid case for asking, "Why not me?"
Larry McReynolds rules out a Joey Logano title defense and more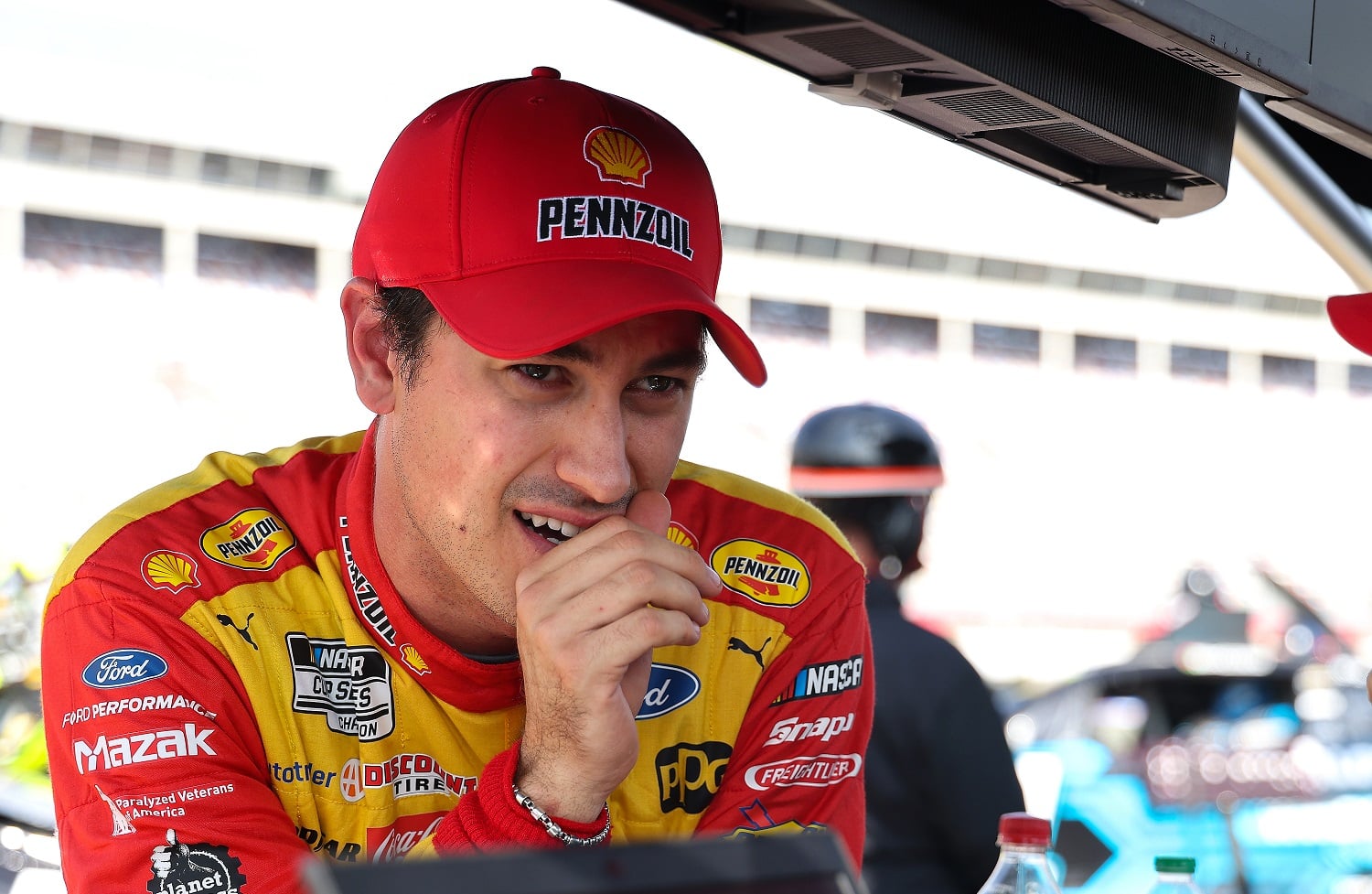 If you missed Fox Sports' NASCAR Cup Series preview on New Year's Day, longtime Fox Sports racing analyst Larry McReynolds cited Denny Hamlin, Ross Chastain, Christopher Bell, and Ryan Blaney among the drivers he thinks can win the championship this fall.
There may be others that McReynolds meant to include, but he was very specific regarding the drivers he thinks won't win. He predicted none of the title-eligible past champions will be hoisting the trophy at Phoenix Raceway in November.
That rules out Joey Logano and Kyle Busch, who are both two-time champions, as well as Kyle Larson, Chase Elliott, Martin Truex Jr., Kevin Harvick, and Brad Keselowski.
Three NASCAR Cup Series drivers I'm almost willing to rule out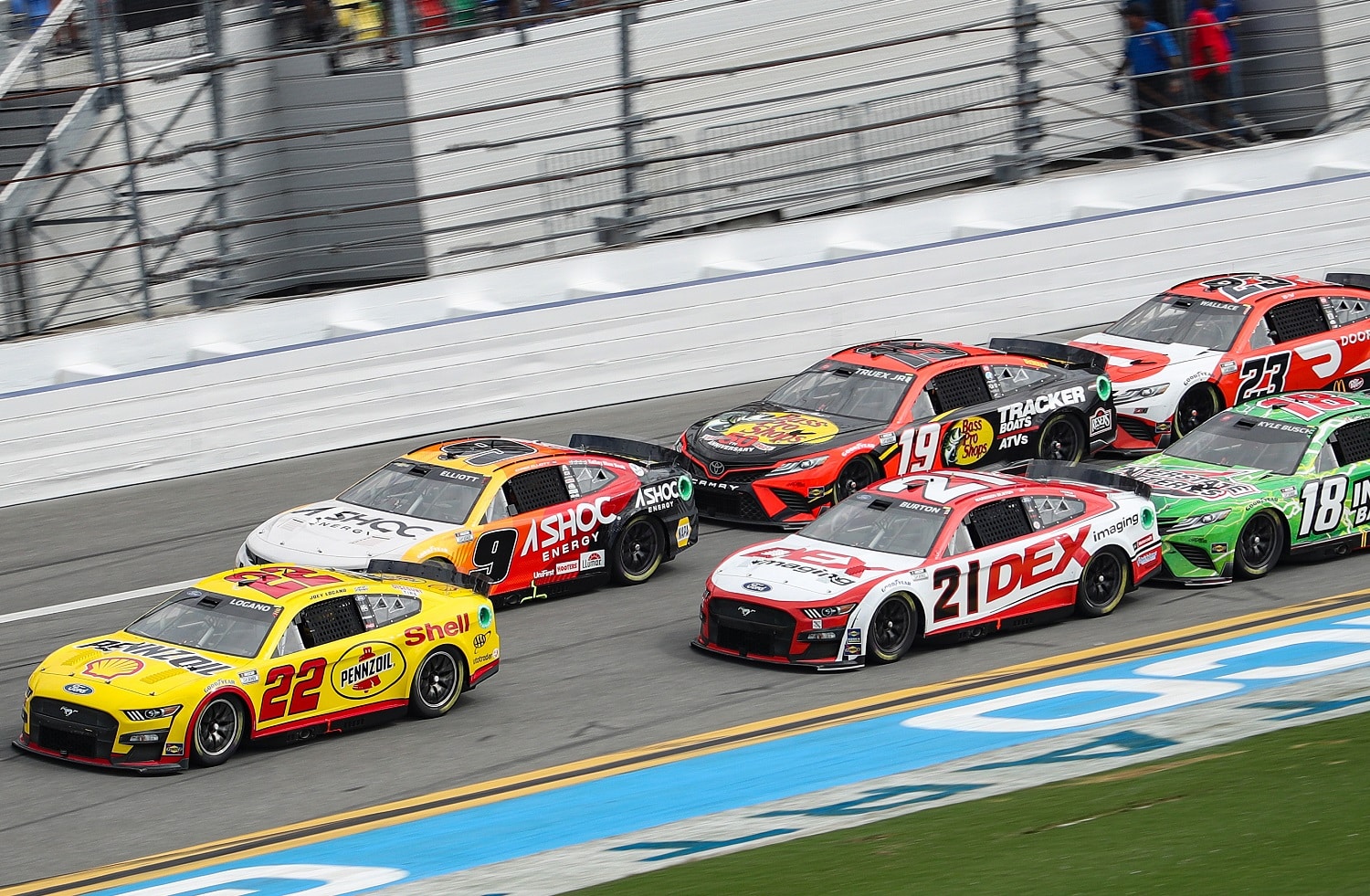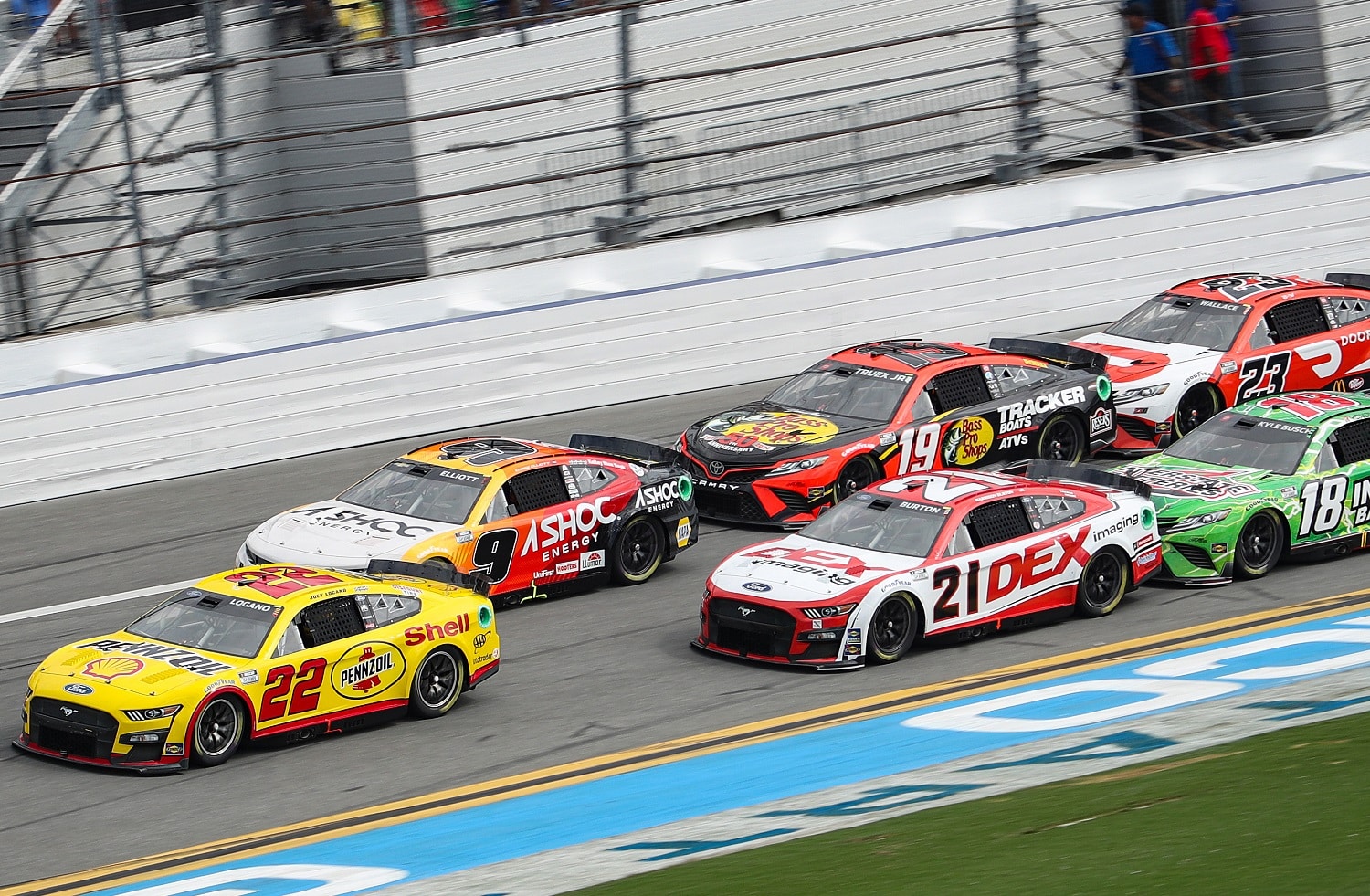 Being a past champion isn't a free pass into the NASCAR Cup Series playoffs, let alone an indication that a driver can prevail again. That's always been true and is probably became truer with the arrival of the Next Gen car. The new model proved to be the great equalizer in 2022 as 19 drivers won races and no one won more than five times.
The parity will go away over time as some teams become more proficient than others at finding speed and handling. For now, however, figure on another year of reaching mid-July with the possibility of more winners than available playoff berths.
There are three drivers I'd send to the back of the line of former champs, but I still can't rule them completely out in 2023:
Kevin Harvick won late at Michigan and Richmond, two of his better tracks, in consecutive weeks. But the 2014 champ also posted his fewest top-10 finishes since 2012 and his worst average finish since 2009.
Martin Truex Jr. managed to do everything but win last season, finishing fourth in regular-season points. However, the 2017 champ didn't win, and his measurables dropped off in a similar fashion to Harvick.
Brad Keselowski showed some late-season life by posting half his six top-10 finishes in the playoffs. But it's been a long time since his last title (2012),  and Roush Fenway Keselowski Racing has some catching up to do.
Four past champions most likely to win the NASCAR Cup Series Playoffs again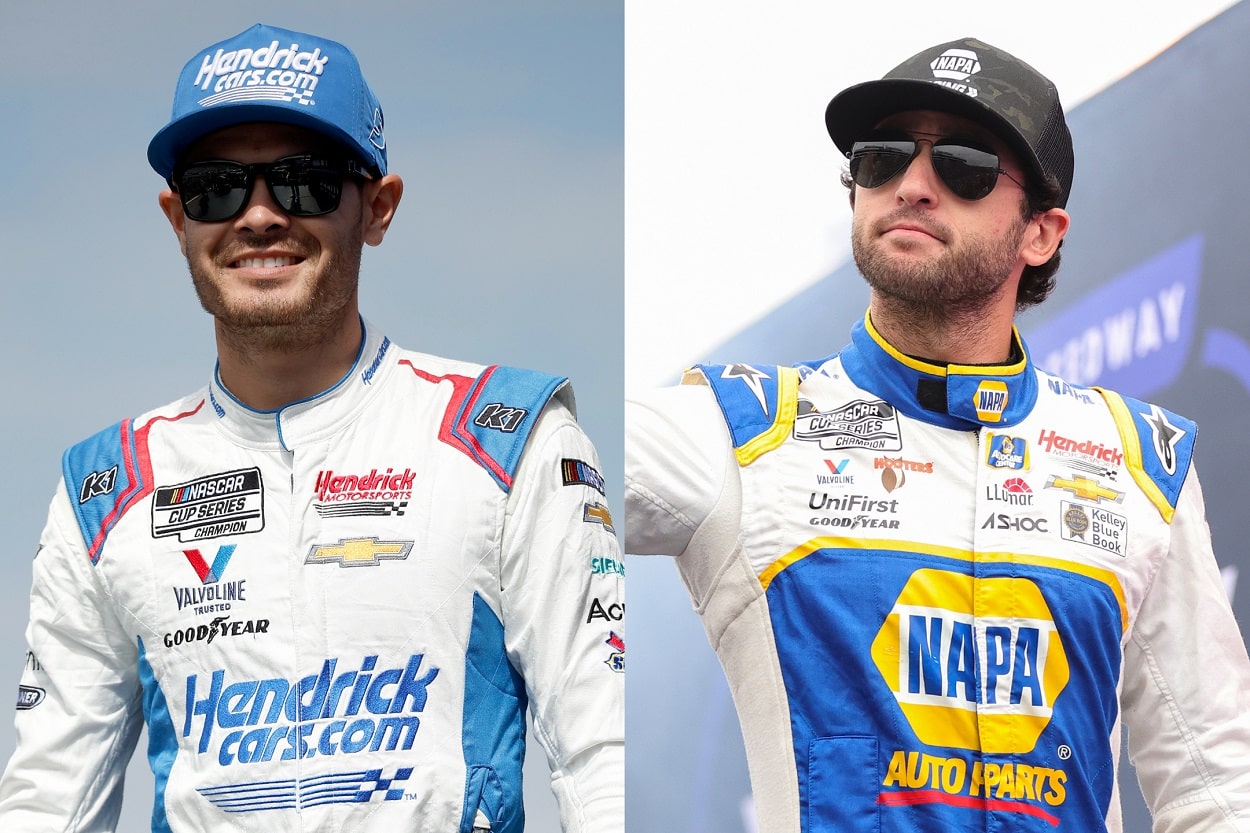 Joey Logano is the obvious reason why Larry McReynolds' prediction shouldn't hold up. The first Next Gen champion has won at Phoenix three times since 2016. He didn't need career highs in victories or top-10 finishes to add a trophy to the one he earned in 2018.
Rather, his formula was two regular-season wins and consistent results (including seven stage victories) to roll up playoff points, then winning at Las Vegas to give him what amounted to a double bye to prepare for Phoenix. It was nothing he can't replicate in 2023. That being said, the two other most recent champions, Chase Elliott (2020) and Kyle Larson (2021), might be even better bets.
Larson slipped from 10 victories to three and was guilty of taking too many chances to make things happen. But he'll learn from that and remains as good as it gets in riding the outside wall in a car that stands up to incidental contact and minor scrapes.
Elliott won five races in 2022 but had a dreadful run of playoff results. He might be hard-pressed to win another regular-season title and the 15 playoff points that come with it. But it should take just one win to make the playoffs, and it's unfathomable to think he'll finish 20th or worse again in half his playoff races.
Last but certainly not least, two-time champion Kyle Busch starts over at Richard Childress Racing after a 15-year run with Joe Gibbs Racing. He benefits from inheriting the car Tyler Reddick rode to three wins and has an owner who would like nothing more than to show that the new guy in the No. 8 Chevy is better than the previous occupant.
I'd make the order Larson, Elliott, Logano, and Busch, but any one of the four could easily prove McReynolds wrong when all is said and done.
Got a question or observation about racing? Sportscasting's John Moriello does a mailbag column each Friday. Write to him at [email protected].