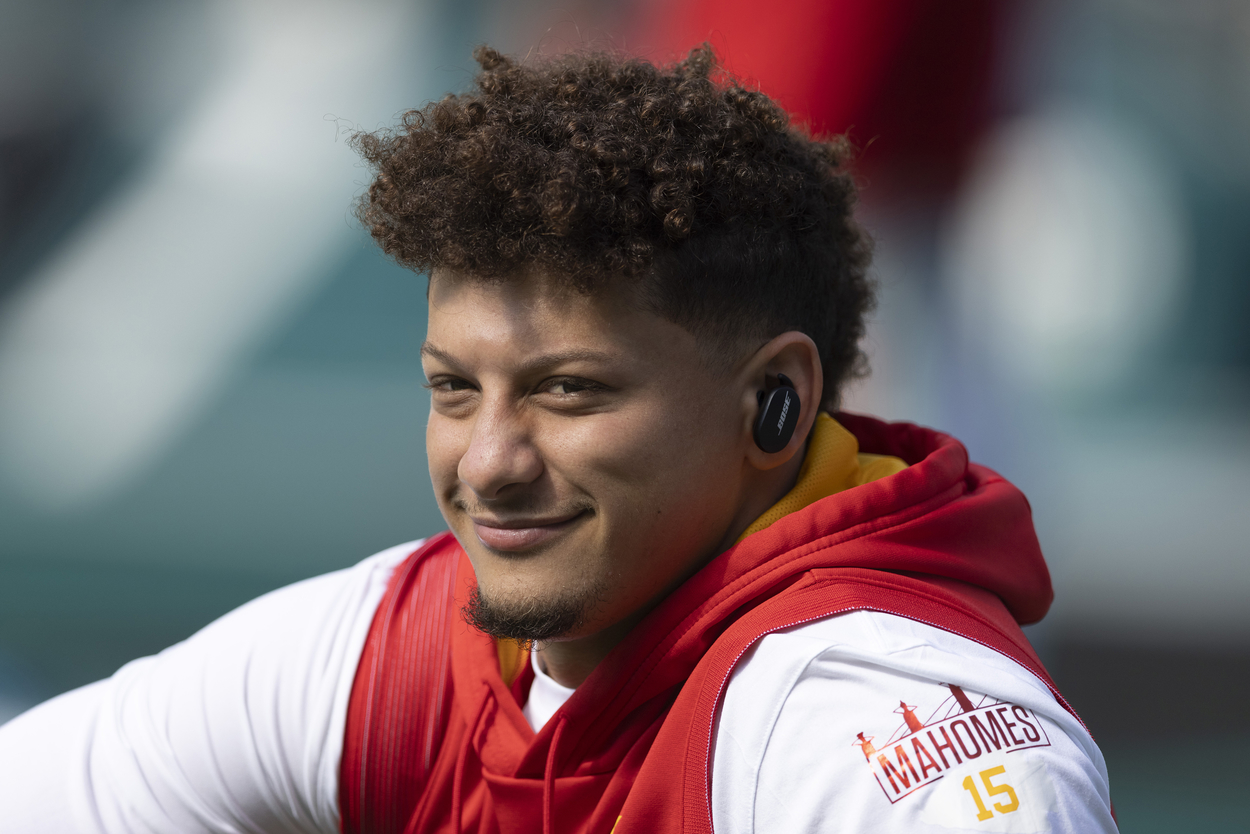 Patrick Mahomes Was a Little League Star on ESPN 10 Years Before Signing His $503 Million Contract With the Chiefs
Future Kansas City Chiefs quarterback Patrick Mahomes played in a youth baseball tournament on ESPN in 2010.
Article Highlights:
Future Kansas City Chiefs quarterback Patrick Mahomes participated in a youth baseball tournament on ESPN in 2010
The talented multi-sport athlete wisely stuck with football
Mahomes isn't the only NFL quarterback who appeared in a baseball tournament on ESPN
ESPN viewers have had no shortage of Kansas City Chiefs quarterback Patrick Mahomes in recent years. They watched the Texas Tech product sling touchdowns on Monday Night Football and unintentionally inspire Bart Scott to offer ridiculously inane commentary.
Those who watched the Worldwide Leader in the summer of 2010 got a break from Brett Favre's latest retirement saga and the dog days of baseball season. If they tuned in at the right time, they saw a young shortstop work his magic on a national stage.
Patrick Mahomes appeared on ESPN during a baseball tournament in 2010
Baseball has always been a part of Mahomes' life. He played the sport growing up and his father, Patrick Sr., pitched in 308 games across 11 seasons from 1992-2003.
Seven years after his father's final MLB pitch, Patrick II — standing 6-foot-1 and weighing 165 pounds — played in the Rose Capital East Little League in Tyler, Texas. Wearing No. 5 and smiling at the plate, Mahomes led his team to a runner-up finish at the 2010 Junior League Baseball World Series.
Texas joined California, Indiana, New Jersey, and Virginia in representing the U.S. during the 10-team tournament. Taiwan defeated Mahomes and the Texas team, 9-1, in the championship game.
Before his future took him to the NFL, Mahomes stuck with baseball for as long as he could and continued playing through high school. Although the Detroit Tigers selected him in the 2014 MLB Draft's 37th round, he opted to enroll at Texas Tech and play football.
That proved to be the correct choice.
Mahomes isn't the only notable NFL player who had youth baseball success
Thankfully for Chiefs fans and fantasy football managers, Mahomes stuck with football. He's not the only notable quarterback, current or active, who participated in a baseball tournament on ESPN, though.
Jake Fromm, the former Georgia Bulldogs standout gunslinger who is currently a free agent but previously played with the Buffalo Bills, participated in the 2011 Little League World Series. Standing 5-foot-11 at 12 years old, Fromm hit three homers and drove in eight runners for the Warner Robins, Georgia, team. He also struck out 11 batters on the mound.
Nearly 20 years earlier, Matt Cassel, also 12 years old, played on the Northridge (Calif.) All-Stars in 1994. The future journeyman quarterback and his teammates won the United States Championship but lost to Venezuela in the title game.
And, although he never played in the LLWS, we can't talk about baseball-playing quarterbacks without referencing Kyler Murray. The Arizona Cardinals star played both sports at the University of Oklahoma and was selected ninth overall in the 2018 MLB Draft. Although he signed with the Oakland Athletics, Murray never played a game with the organization and instead opted for the NFL.
Mahomes has used his $503 million contract to stay close to baseball
Considering he signed a $503 million contract with the Chiefs in July 2020, Mahomes is likely never going to play an inning of professional baseball. That doesn't mean he can't get his kicks in and spend time around his childhood love.
Shortly after signing the extension, Mahomes bought an ownership stake in the Kansas City Royals. He attended Opening Day in 2021, the team's first game with fans since the end of the 2019 season, and spoke glowingly of the franchise after a solid start.
We'll see what Mahomes has in mind since the Royals finished 74-88 in 2021 and have been even worse in 2022. The Royals haven't posted a winning season since defeating the New York Mets, one of Mahomes Sr.'s former teams, in the 2015 World Series.
Like Sportscasting on Facebook. Follow us on Twitter @sportscasting19.