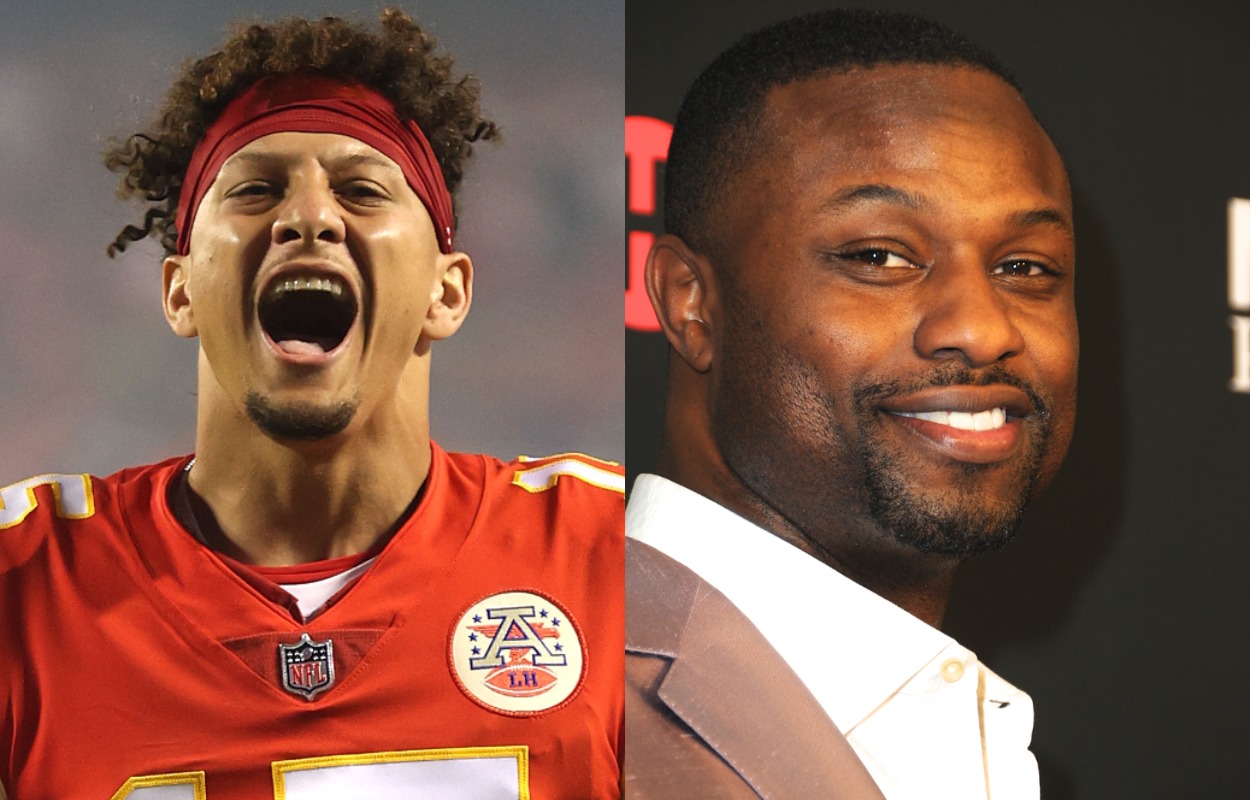 ESPN's Bart Scott Ridiculously Claims Patrick Mahomes Is the 'Worst Thing' That Ever Happened to the NFL
ESPN analyst Bart Scott fired off an inane hot take regarding Kansas City Chiefs quarterback Patrick Mahomes.
Article Highlights:
ESPN's Bart Scott said Patrick Mahomes is the "worst thing" that happened to the NFL
Mahomes has already thrown six interceptions this season after not throwing more than seven since 2018
Scott's claim is inane, nonsensical, and offensively ridiculous
In one of the 2021 NFL season's most unexpected storylines not involving emails, Patrick Mahomes and the Kansas City Chiefs are on the verge of desperation mode.
The two-time defending AFC champions are 2-3, largely because of a leaky defense. It also doesn't help matters that Mahomes, their star quarterback who has always dazzled with no-look passes and impressive accuracy, already has six interceptions this season.
Rational football fans might be willing to give the 2018 NFL MVP a bit more time before sounding the panic button. Unfortunately for them, ESPN's Bart Scott has been mashing the lever for some time now.
ESPN's Bart Scott said Patrick Mahomes is the 'worst thing' that ever happened to the NFL
If fans didn't rank Mahomes as the NFL's best active quarterback entering this year, chances are he ranked somewhere in their top three with Green Bay Packers star Aaron Rodgers, the reigning NFL MVP, and Seattle Seahawks legend Russell Wilson.
Even with quarterbacks like Arizona's Kyler Murray and Baltimore's Lamar Jackson playing at an MVP-caliber level, let's not pretend Mahomes suddenly reverted to a pumpkin. He completed 69.2% of his passes for 1,490 yards, 16 touchdowns, and six interceptions in the Chiefs' first five games. Those aren't exactly numbers that warrant a benching or, in most cases, trepidation about what's to come.
Tell that to Scott, the former veteran linebacker and 2006 Pro Bowl selection. On the Oct. 13 episode of First Take, the Southern Illinois product discussed the current state of NFL quarterbacks and offered an inane take regarding Mahomes.
"Patrick Mahomes is the worst thing to happen to the NFL because he's been getting away with a lot of deadly sins for years; throwing no-look passes, throwing off-platform, and now those things are coming back to roost."

Bart Scott
Scott also said he believed Jackson is the NFL's best quarterback this year, and Buffalo's Josh Allen is right behind him. Do with that what you will.
Scott's nearly destroyed his entire football reputation with such an inane take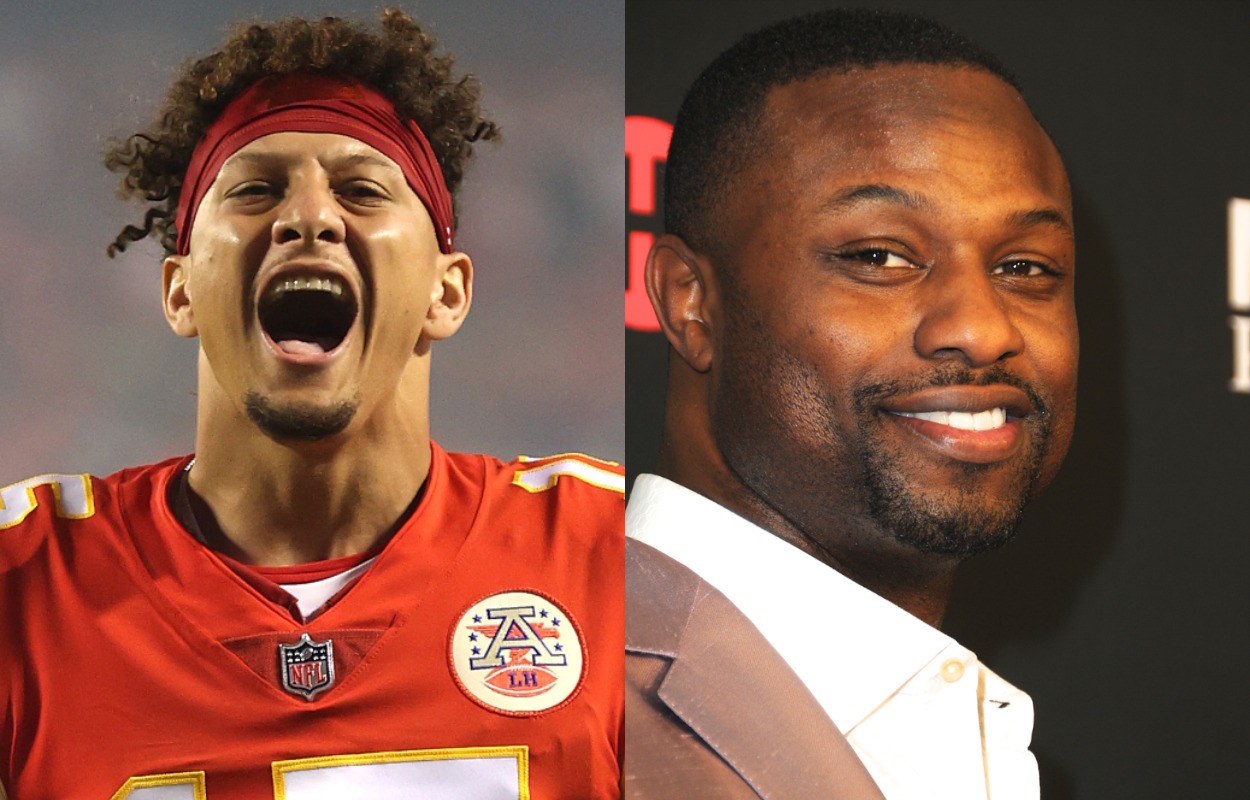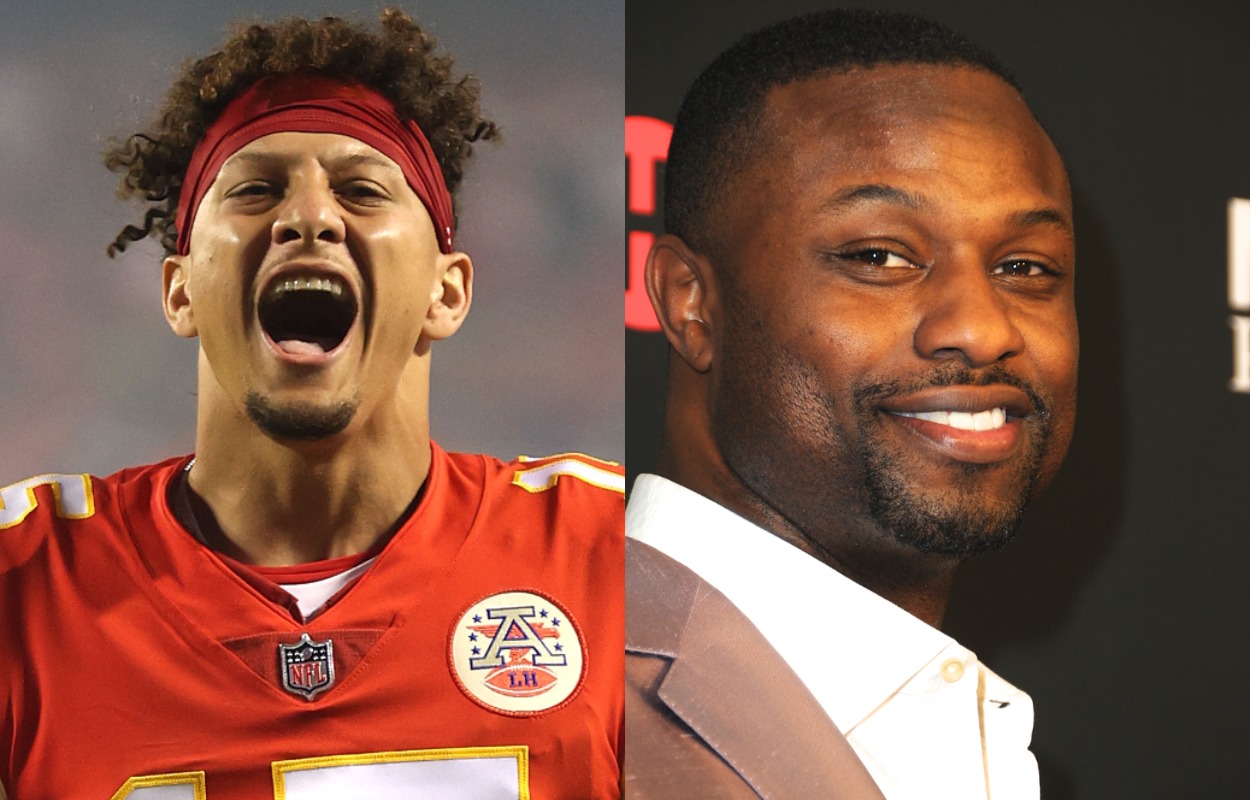 There have been some awful and nonsensical remarks on First Take in recent months. We've had Stephen A. Smith provide xenophobic commentary regarding Los Angeles Angels star Shohei Ohtani, offer racially-charged comments directed at Carolina Panthers running back Christian McCaffrey, and share plenty of other nonsense.
Scott's belief that Mahomes is the "worst thing to happen to the NFL" is in its own tier of stupidity. Let's forgive the fact that Mahomes perennially has one of the league's highest-selling jerseys and is among the game's most recognizable faces.
Scott's opinion that Mahomes escaped penalty, whether it be interceptions or a benching, because so many of his dangerous plays worked is just that, an opinion. He wouldn't be the first, and likely won't be the last, to say the three-time Pro Bowler should have thrown out of bounds or slid rather than try rescuing a play.
However, that's what made Mahomes so successful from the time he became the Chiefs' starting quarterback in 2018. He took risks when he saw holes in the defense or an opportunity for something to work. How many times have we watched the 2018 NFL MVP stay on his feet and fire a ball to a wide-open Travis Kelce or Tyreek Hill for a long gain?
Not only were those plays successful, but they're fun and difficult. If a crop of young quarterbacks aspire to play like Mahomes and master the no-look pass, let them. Young baseball players did it with Derek Jeter's jump throw in the 2000s. There are only a certain few who will be able to pull it off and not exhaust their coach in the process.
Still, let's not even consider calling his play style the worst thing that's happened to the NFL. That's not even the worst thing that's happened to the NFL this week.
Scott might be bitter he never had a quarterback even half as talented and successful as Mahomes
Mahomes is already on track to be one of the greatest quarterbacks in NFL history. Depending on who you ask, he may have already guaranteed himself a spot in the Pro Football Hall of Fame.
Compare that to the quarterbacks Scott had during his 11 NFL seasons. He only spent a season with Joe Flacco on the Ravens, which occurred in the former's rookie year in 2008. Although he played with Steve McNair in 2007, the three-time Pro Bowl selection was a shell of his former self and at the end of his career.
Mark Sanchez served as the starting quarterback on two New York Jets teams that reached the AFC Championship Game. However, the Jets did so largely because of Scott, Darrelle Revis, and an elite defense. Sanchez was a game-manager who threw more interceptions (69) to touchdowns (68) in four seasons as the Jets' starting quarterback.
Then, there's the Butt Fumble, which still isn't as embarrassing as Scott's comments on Mahomes.
Like Sportscasting on Facebook. Follow us on Twitter @sportscasting19.