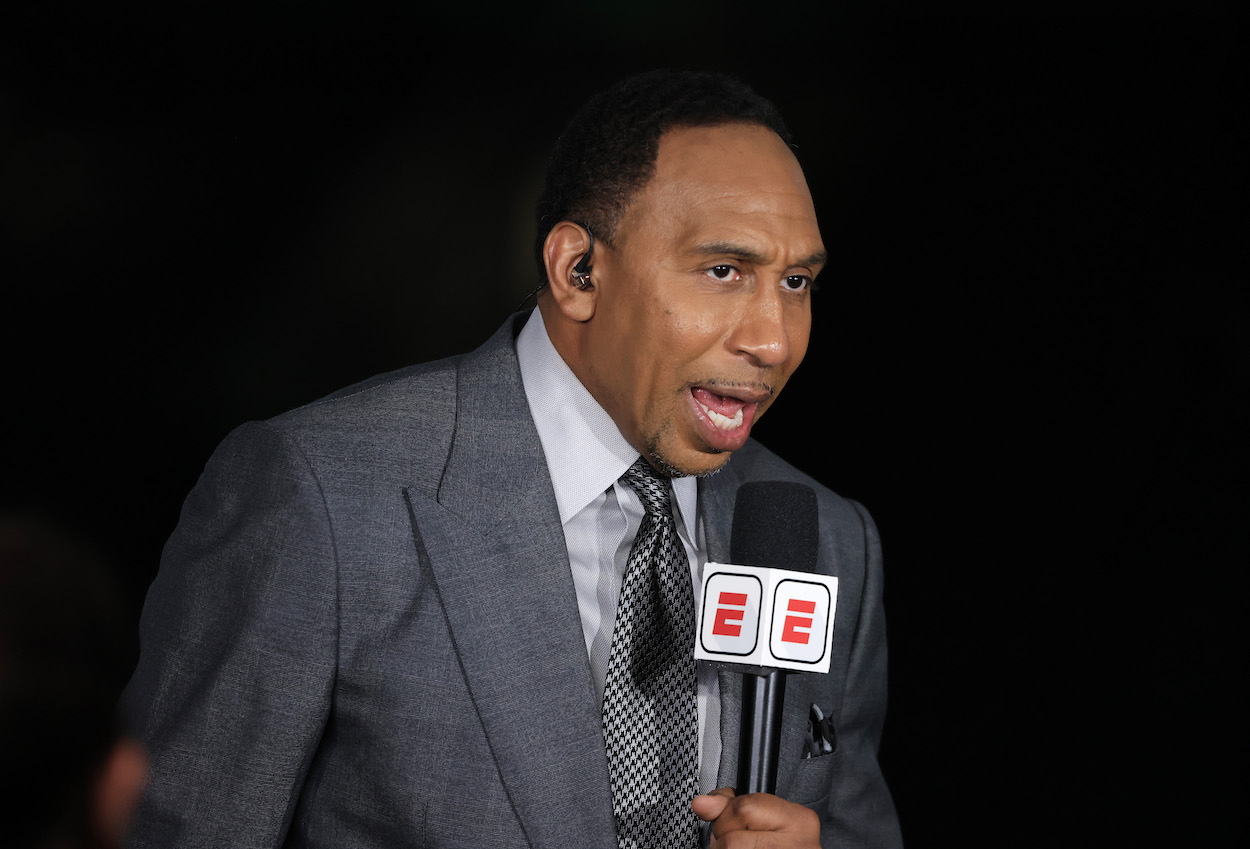 Stephen A. Smith Xenophobically Claims Shohei Ohtani Shouldn't Be the Face of Baseball Because He 'Needs an Interpreter So You Can Understand What the Hell He's Saying'
Stephen A. Smith shows his true colors in xenophobic rant about LA Angels superstar Shohei Ohtani.
Los Angeles Angels superstar Shohei Ohtani is setting the sports world on fire both at the plate and on the mound, and everyone from the United States to Japan and back again is thrilled about the generational talent becoming the new face of baseball.
Well, everyone except Stephen A. Smith.
The opulent ESPN personality is catching major heat online after he claimed Ohtani is "harming the game" because he uses a Japanese interpreter to communicate.
Stephen A. Smith spews xenophobic rant about Shohei Ohtani
Stephen A. is no stranger to hot takes. After all, it's his job to come up with fresh ones every morning.
But on Monday's episode of ESPN's "First Take," he took hot to a whole new level. After the show's host, Molly Qerim, posed the question, "is it good for Major League Baseball that Ohtani is the top attraction?" Smith had no problem disagreeing with that notion.
Buckle up for this one.
"The fact that you got a foreign player that doesn't speak English, that needs an interpreter, believe it or not, I think contributes to harming the game to some degree when that's your box-office appeal," Smith said. "It needs to be somebody like Bryce Harper, Mike Trout, those guys. Unfortunately at this moment in time, that's not the case.
"I understand that baseball is an international sport itself in terms of participation. But when you talk about an audience gravitating to the tube or to the ballpark to actually watch you, I don't think it helps that the No. 1 face is a dude that needs an interpreter so you can understand what the hell he's saying — in this country. And that's what I'm trying to say."
We heard you loud and clear, Stephen A.
The baseball world reacts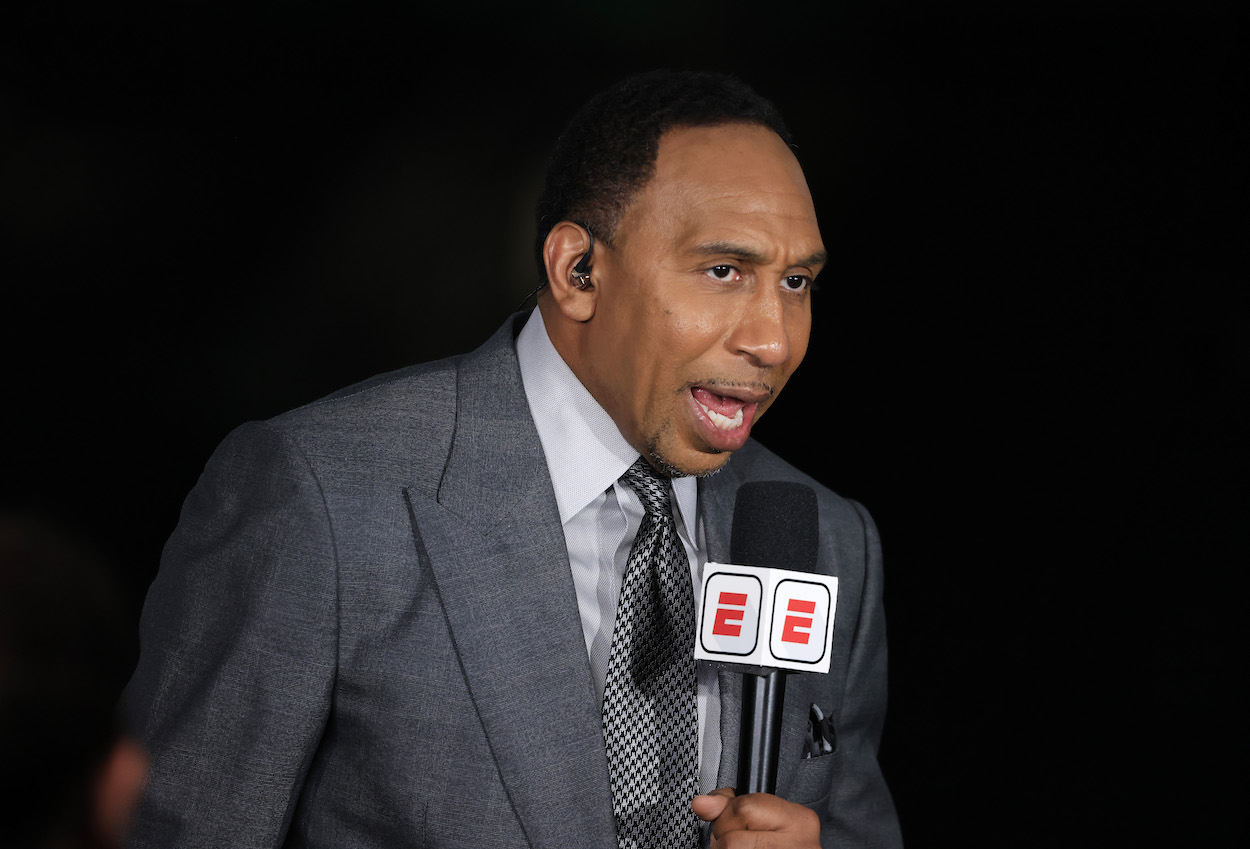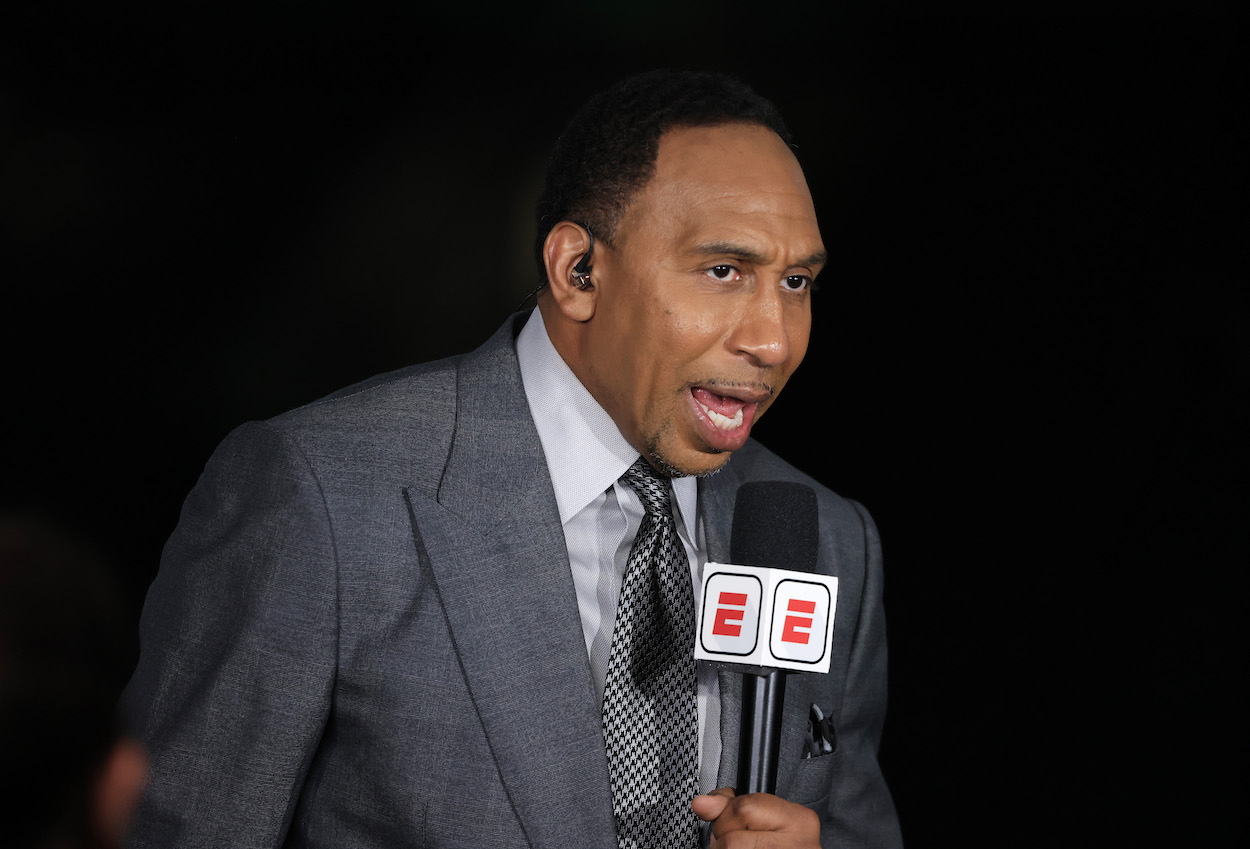 Almost immediately after Smith spewed his xenophobic comments, as is the case every time he puts out a bad take, the internet exploded with criticism. Baseball fans were quick to bash the ESPN personality, who reportedly makes $12 million a year, and defend Ohtani.
Based on the viral reaction to Smith's take, it sure seems as if baseball fans love Ohtani and his supremely unique skillset. Who would've thought?
Like it or not, Shohei Ohtani is the superstar baseball needs
It's no secret that the MLB is far behind the NBA and NFL in terms of popularity. America's Pastime just isn't as enticing to Americans as it once was, and that might be because no superstar has been able to connect to every generation of fans in recent years.
Mike Trout is an exceptional talent, but many find him boring and non-marketable off the field. Fernando Tatis is a firecracker who brings a new level of excitement to the game, but his showboating and bat-flipping might be too much for straight-laced fans. Baseball needs a superstar who can bring fans young and old out to the ballpark and flocking to the television screen for his every at-bat.
Enter Shohei Ohtani.
Ohtani is the closest thing we've seen to Babe Ruth since, well — Babe Ruth. He leads the MLB in home runs (33) and slugging percentage (.698) this season. He's also fourth in the league in triples (4) and 17th in stolen bases (12). Oh, and did we mention his 3.49 ERA and 87 strikeouts in 13 starts?
The guy is not only starting on the mound for the AL in this year's All-Star Game, but he's leading off for the team, too. Ohtani is the first player in MLB history to be named to the All-Star team as both a position player and a pitcher.
We've never seen anything like Ohtani before, and we might never see it again. You don't need an interpreter to figure that out.
All stats courtesy of Baseball-Reference