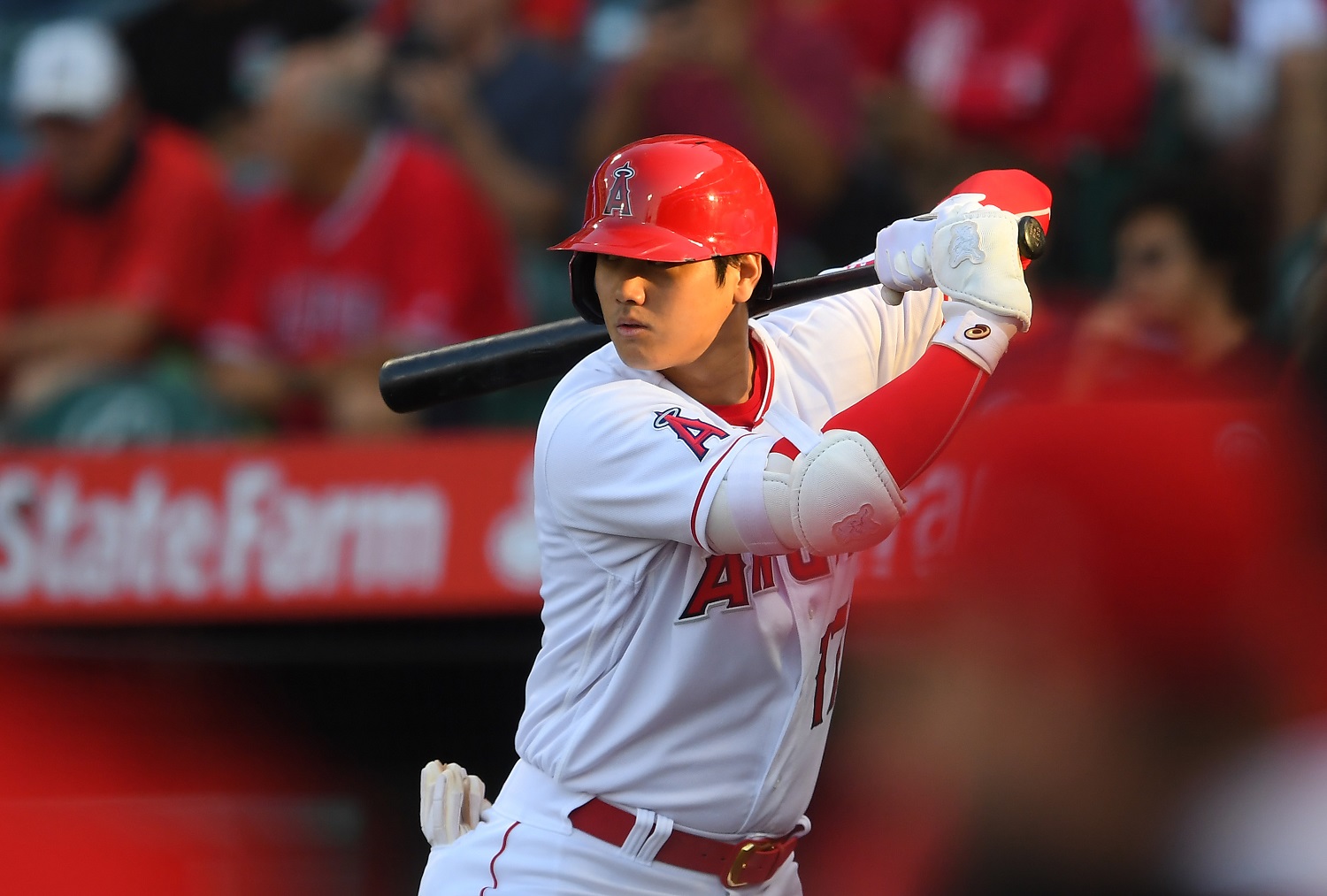 Shohei Ohtani Is on the Cusp of Home Run History
Shohei Ohtani will achieve a first for Japanese players when he participates in the Home Run Derby one day before the MLB All-Star Game.
No disrespect to Jon Rahm or Allyson Felix, who deserved the attention Sunday, but reading about them and then having to dig through a boxscore for Shohei Ohtani's feat isn't right.
Ohtani is a reason all by himself to watch Major League Baseball, a sport sorely in need of reasons to watch. Too much of America isn't going to get a good look at the multi-talented Los Angeles Angels star until the week of the All-Star Game, but they're going to love what they see.
Shohei Ohtani had a nice month last week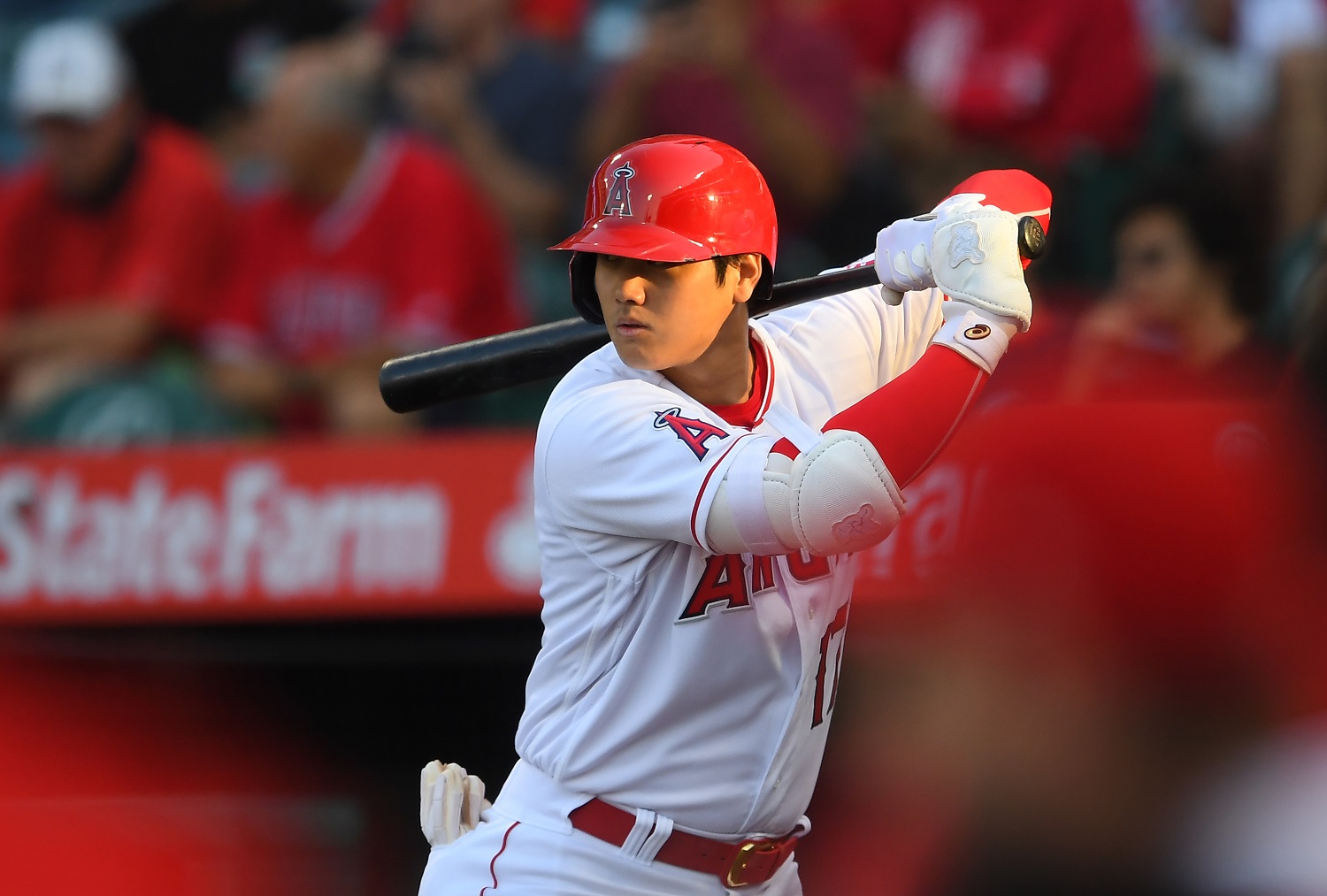 Ohtani is coming off the sort of week that is worthy of headlines. And he might just be scratching the surface. Here is his week in review:
Tuesday, June 15: Hit a home run vs. Oakland A's.
Wednesday, June 16: Hit a home run vs. the A's.
Thursday, June 17: Pitched six innings and allowed one earned run, collecting the victory against the Detroit Tigers.
Friday, June 18: Hit two home runs vs. the Tigers.
Saturday, June 19: Hit a home run vs. the Tigers.
Sunday, June 20: Hit a home run vs. the Tigers.
He batted .296 with nine RBIs for the week. By slamming six homers in six days, Ohtani forged a tie with Vladimir Guerrero Jr. for the major-league lead at 23.
For the season, Ohtani is batting .272 with 54 RBIs and 10 stolen bases in 67 games. That's in addition to his work on the mound. Ohtani is 3-1 with a 2.70 ERA in 10 starts and has gone five innings or more seven of his last eight times out. He has logged a pair of 10-strikeout games and has surrendered a mere 33 hits in 53 1/3 innings.
In short, there's seldom a dull day when the 26-year-old native of Oshu, Japan, is in the lineup or on the mound.
Shohei Ohtani could do something special in the MLB All-Star Game
Baseball historians, fans, and media exhausted the Babe Ruth comparisons shortly after Ohtani arrived from Japan in 2018. Arm trouble, other injuries, and the pandemic short-circuited his three previous seasons, but baseball is finally seeing the true Ohtani. The 23 homers are already a career high with more than half the season to go, and he is on pace to make as many as 25 starts as a pitcher.
Ruth holds the distinction of hitting the first All-Star Game home run, connecting in the inaugural game in 1934. He also played in the 1935 midseason classic, but only as a hitter.
That fact opens the door to Ohtani doing something that The Bambino never did: hitting and pitching in the same All-Star Game. Other pitchers have hit in All-Star Games, but none had Ohtani's credentials at the plate. While admittedly a long shot, the possibility of him pulling double duty would make the 2021 All-Star Game on July 13 in Denver more compelling for casual fans.
The young sensation will be hitting regardless
Whether he earns a spot on the All-Star Game roster or not, Ohtani will swing a bat in Denver. Midway through last week's slugging binge, Ohtani revealed on Instagram that he will participate in the Home Run Derby at Coors Field the night before the exhibition game.
MLB has not yet revealed the complete list of eight participants. According to ESPN, Ohtani becomes the first Japanese-born player selected and the first to compete after having logged at least one start as a pitcher.
Though the occasion will qualify as historic, it won't be entirely new ground. Ohtani competed in the Nippon Professional Baseball's Home Run Derby and won.
Players previously participating in the MLB event worried about fouling up their hitting stroke by swinging for the fences on so many consecutive pitches, but Ohtani doesn't see it as an issue.
"I just want to take it like it's normal BP, don't want to do too much," he told ESPN. "All-Star Game's the next day, and there's a chance that I'll be playing in it. And, also, we have the whole second half ahead of us, so I'm not going to try to burn myself out with the Derby."
All stats courtesy of Baseball Reference.