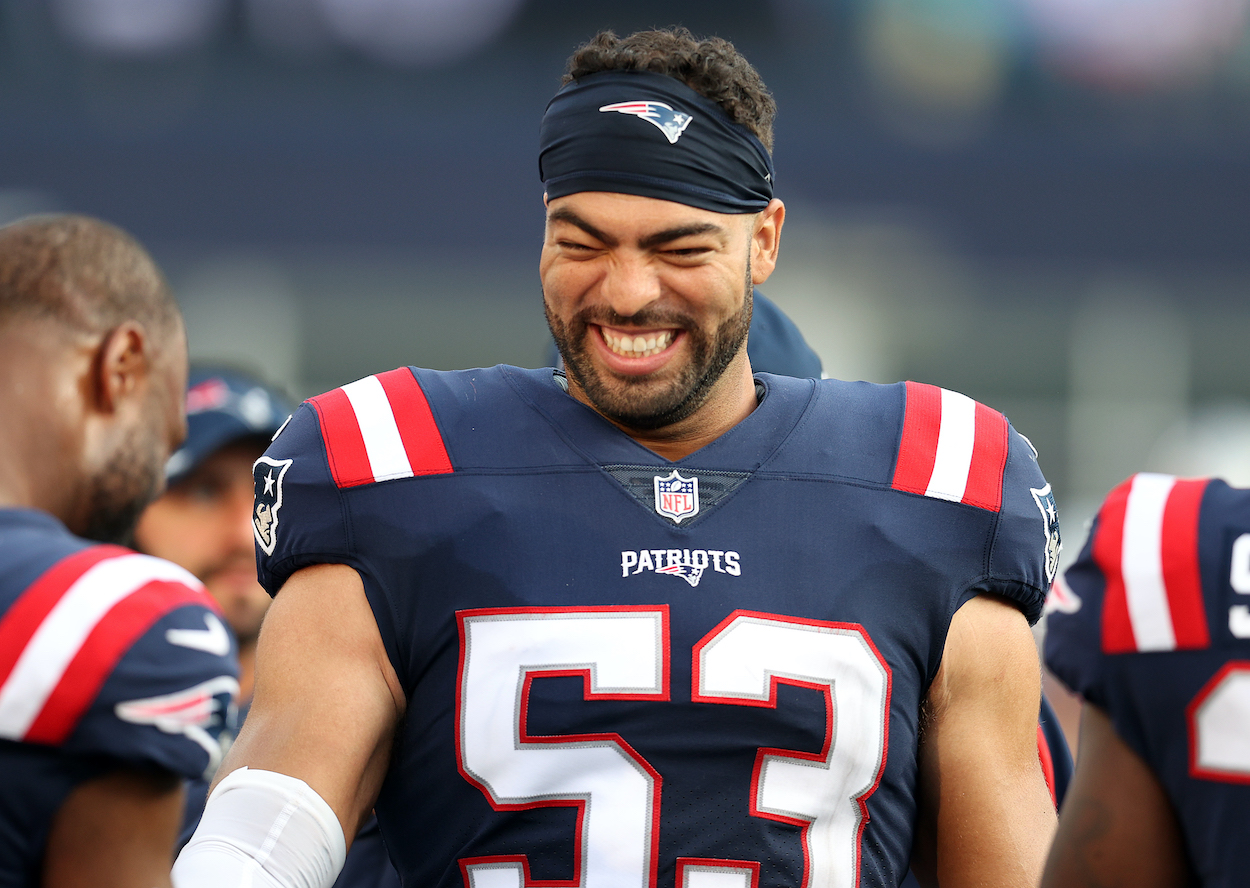 Patriots LB Kyle Van Noy Reveals Why Bill Belichick's $159 Million Free Agent Spending Spree Was so Successful: 'Everybody That Has Been Brought in, They've Been Brought in for a Purpose and a Reason'
New England Patriots free agent signing Kyle Van Noy reveals that Bill Belichick's free agent signings are so successful because everybody does their job, as Belichick preaches.
After a disappointing season where the New England Patriots not only missed the playoffs but saw their former hero Tom Brady win a Super Bowl elsewhere, Bill Belichick set out to improve the team for 2021. He spent a historic amount of money in free agency to do it and drafted a first-round QB for the first time in his New England tenure, but it seems to be working. One of those free-agent players, Kyle Van Noy, who the legendary coach signed recently shared why Belichick's gamble has paid off so well.
The New England Patriots are back quicker than anyone expected
The season following the loss of the greatest quarterback of all time went pretty much as you'd expect for the New England Patriots.
The team went 7-9, finished third in the AFC East behind the Buffalo Bills and Miami Dolphins, and looked like something the Pats haven't looked like in two decades: an ordinary NFL team.
Then, two things happened in February and March of 2021: Tom Brady added insult to injury by winning the Super Bowl with his new team, and Bill Belichick dove into the free-agent pool in a way we've never seen before.
In the two weeks after the free-agent period started in early March, Belichick splashed an unprecedented $159.6 million in guaranteed money on new contracts for their own and other free agents.
The most notable deals Belichick made included signing TE Jonnu Smith for $31.25 million guaranteed, LB Matthew Judon for $32 million guaranteed, CB Jalen Mills for $9 million guaranteed, WR Kendrick Bourne for $5.25 million guaranteed, WR Nelson Agholor for $15 million guaranteed, TE Hunter Henry for $25 million guaranteed, and LB Kyle Van Noy for $6 million guaranteed, per ESPN.
Then, Belichick locked up key veterans like RB James White and DT Lawrence Guy and drafted QB Mac Jones out of Alabama with the No. 15 overall pick in the 2021 NFL Draft. 
This collection of new talent and a rookie QB struggled out the gate. The Patriots started 1-3, then 2-4. Since then, the team has won five in a row. 
The team is now 7-4, and with the Buffalo Bills blowout loss to the Indianapolis Colts, they are now (once again) in first place in the AFC East. 
2021 free-agent acquisition Kyle Van Noy explained why the new-look team are working so well together
How are the New England Patriots doing it? How does Bill Belichick spend more free-agent money than any team in NFL history and make all the new pieces fit?
One of those new pieces, Kyle Van Noy (who also played for the Patriots from 2016-2019), joined the Pat McAfee Show to discuss his team's recent hot streak following a 25-0 beat down of the Atlanta Falcons on Thursday Night Football. 
Van Noy explained to Pat McAfee and company why the collection of free agents have propelled the Pats to the heights they have: 
For everyone that has been brought in, they've been brought in for a purpose and a reason, and everybody's just maximizing and trying to maximize what they do best. And it's awesome to see. You have a guy like Hunter Henry who comes in from the Chargers, and he's a touchdown-scoring machine. You got Kendrick Bourne, energy, goes crazy, I mean, his energy's wild. And then our guy, 'Red Sleeves' Matthew Judon. Oh, my goodness. Money well spent, RKK [owner Robert Kraft].

Kyle Van Noy on the New England Patriots 2021 free-agent class
This explanation by Van Noy dovetails perfectly with Belichick's "Patriot Way" philosophy. 
A lot of the eventual Hall of Fame coach's success is attributed to his mantra that everyone has a job to do, and each player's main focus should be on doing that job to the best of his ability. 
It stands to reason that Belichick extended the Patriot Way to his free agency splurge as well. He picked players who have a very specific function and who are capable of carrying out those functions. This means they're not necessarily the best players overall, but they are among the best at what Belichick wants them to do, and that's why they help New England win. 
The Patriots control their own destiny with two matchups against the Bills to come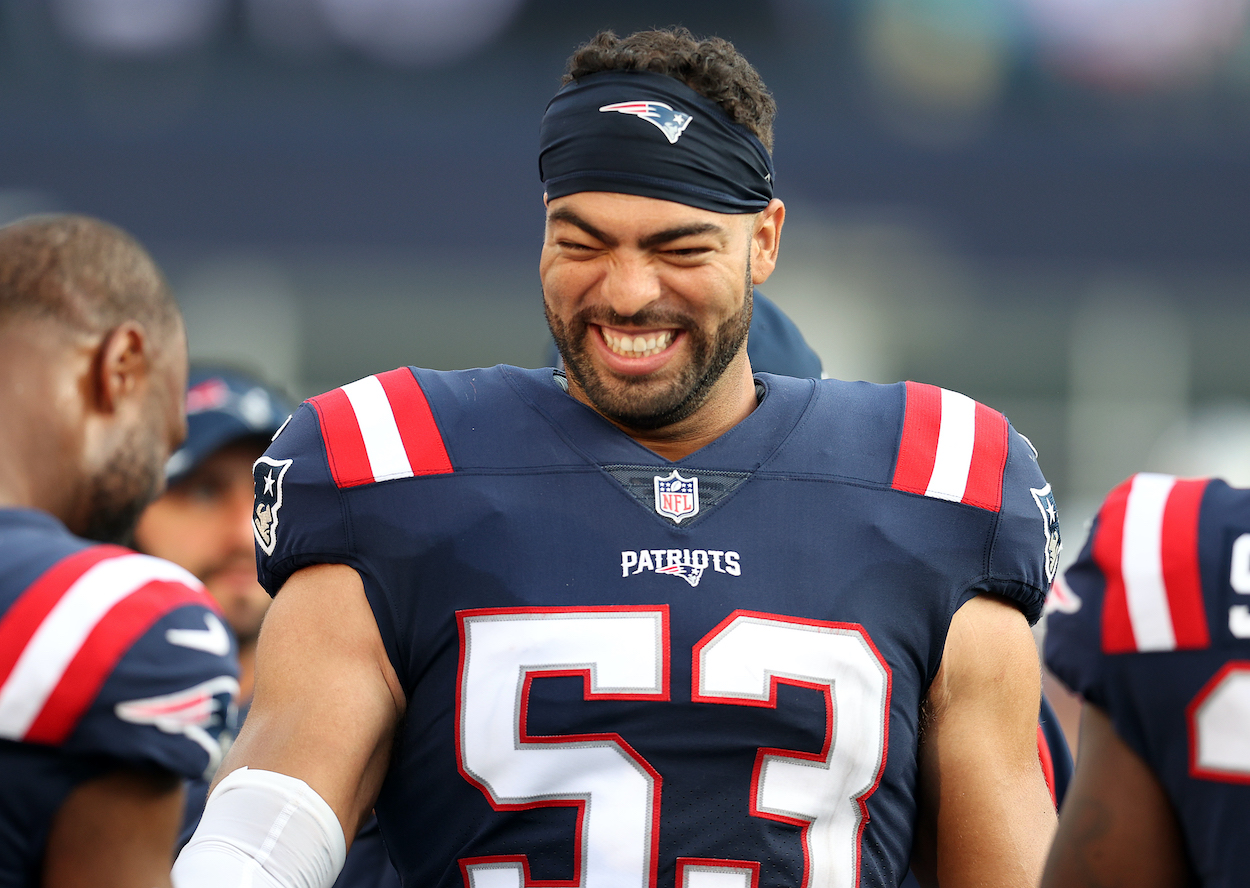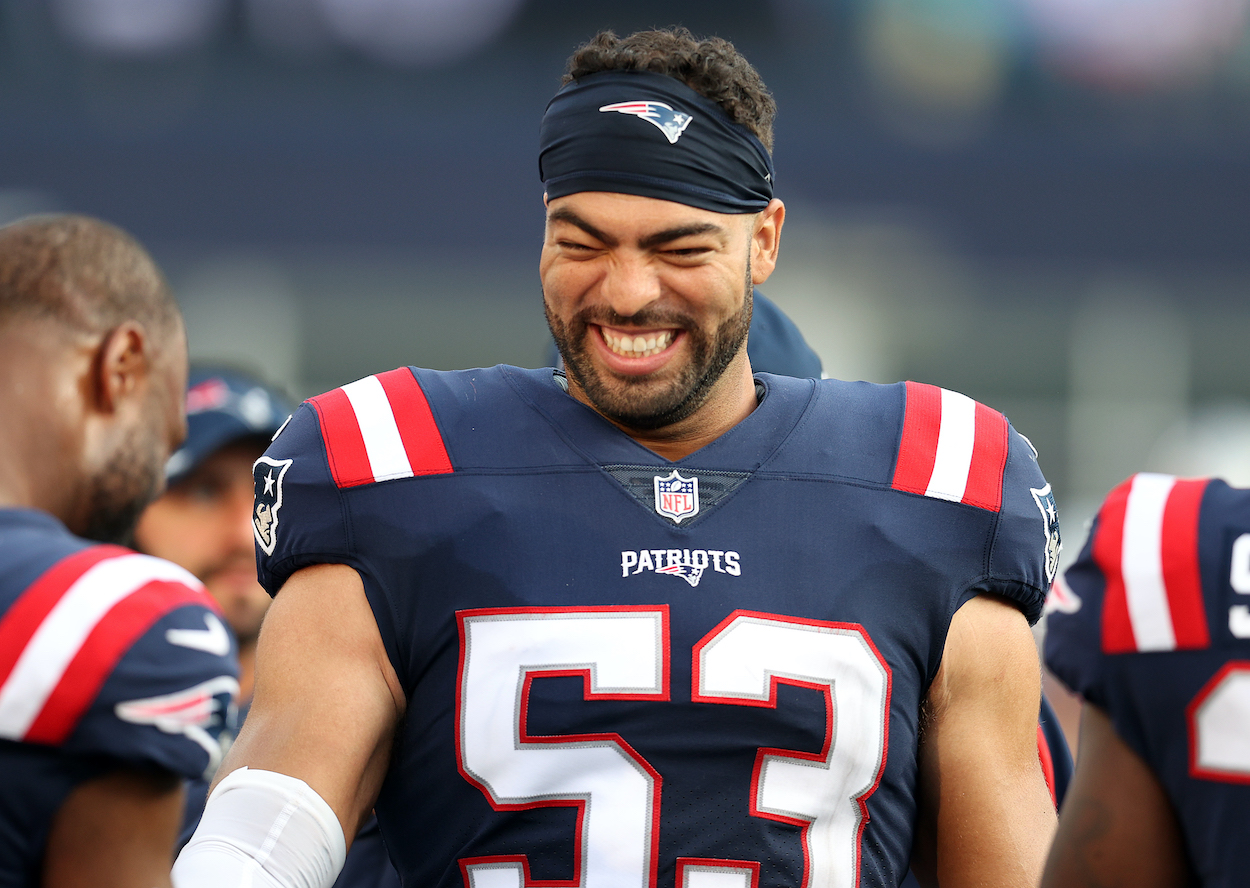 The Buffalo Bills were the odds-on favorite to walk away with the AFC East during the preseason and even through the early days of the regular season.
Now, after a brutal Week 11 loss to the Indianapolis Colts, the team in Western New York is as cold as the Patriots are hot. The Bills have lost three of their last five games and are now in crisis mode.
As bad as it looks for the Bills, the silver lining is that they still have two games left against the Patriots. This means that both these AFC East contenders control their own destiny in the division.
The first game comes in Week 13 on Monday Night Football in Buffalo. The next is three weeks later in Foxborough.
If one team can sweep these two games, that team will likely walk away with the division.
What once looked like an inevitability — the Bills winning the AFC East — is now very much in question, and, comparing the two teams' forms, it isn't unreasonable to consider the New England Patriots the new favorites.
And, at the end of the day, dominating the AFC East is the true Patriots Way.
All stats courtesy of Pro Football Reference