Patriots QB Mac Jones Challenged By Colts Linebacker Bobby Okereke
Indianapolis Colts linebacker Bobby Okereke acknowledges New England Patriots rookie quarterback Mac Jones is good. He's just not sure how good, and he's willing to force him to prove himself Saturday night. Okereke recently revealed the Colts' defensive plans when the teams meet in Week 15, and we just might see a whole lot more of Jones than we're used to.
Mac Jones has guided the Patriots to the top of the AFC standings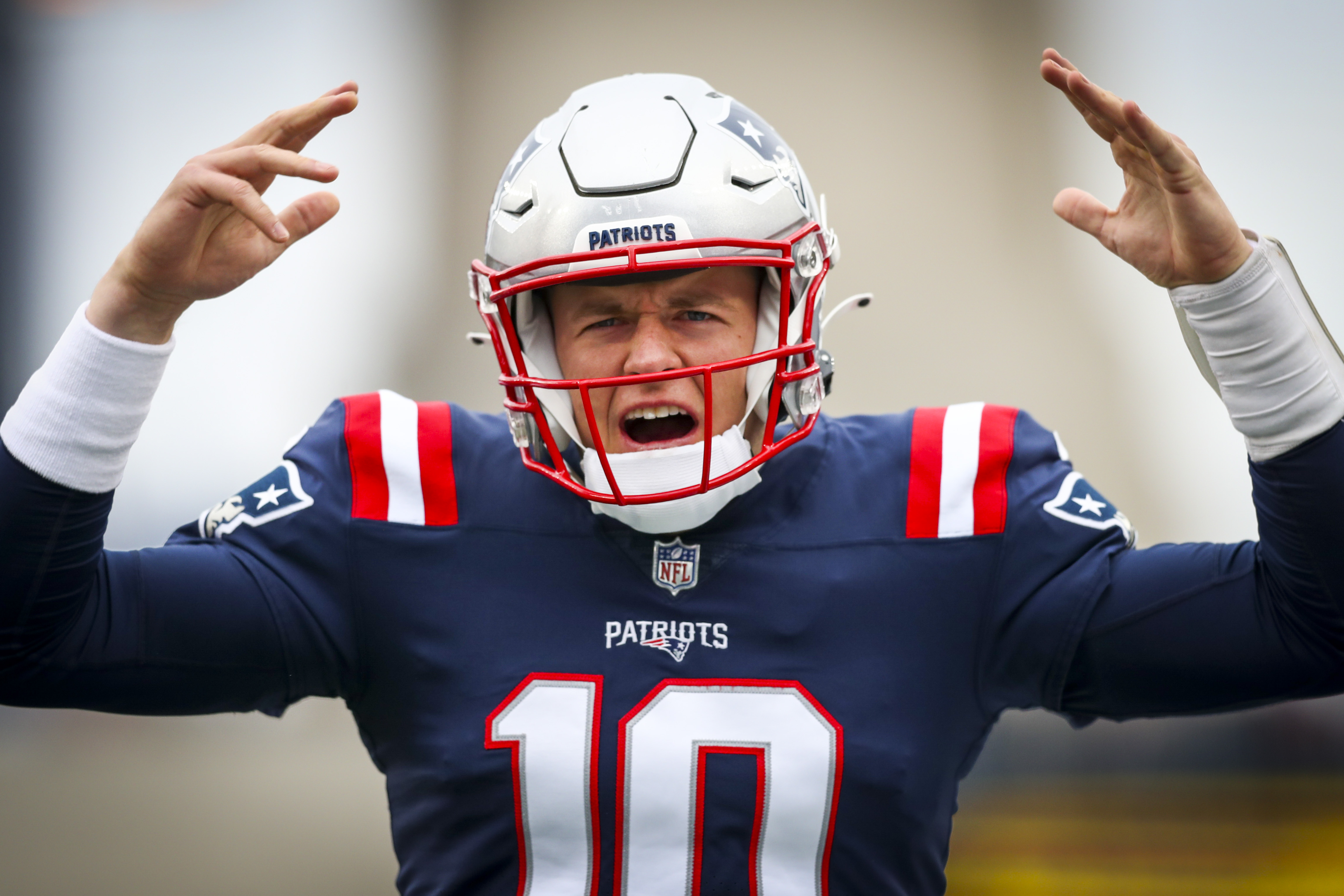 He certainly hasn't been flashy, but Jones has been effective. Nobody expected the Patriots to be the No. 1 seed in the AFC through 14 weeks of the NFL season.
Jones, the fifth quarterback taken in the 2021 NFL Draft, has proven to be the best of them all. He has New England sitting at 9-4, riding a seven-game win streak, and atop the AFC standings.
Jones has been a perfect fit for a team that had its first losing season in 20 years last year. He came in after veteran Cam Newton filled in for Tom Brady and guided the team to a 7-9 mark. Through 13 games, Jones has already surpassed last year's win total, although he hasn't put up the eye-popping numbers.
He has 16 touchdown passes and eight interceptions while throwing for 2,869 yards. In his last game, Jones only threw three passes, completing two of them, in an ugly win over the Buffalo Bills played in poor weather conditions.
Mac Jones has been issued a challenge by Colts LB Bobby Okereke
The Patriots have been tremendous on the road, going 6-0. They will look to win their seventh Saturday when they travel to face the Indianapolis Colts.
On Monday, Colts linebacker Bobby Okereke shared some information with reporters about his team's defensive plan against New England. If he's telling the truth, Jones will play a much bigger role than he did in his 2-for-3 passing performance against the Bills.
"I think he's good," Okereke said of Jones, according to WEEI in Boston. "He's confident back there. He's got a good command of the offense. But we're really going to try to make the game one-dimensional and see what he can do."
Okereke said stopping the run will be their focus, forcing Jones to beat them with his arm.
"They figured out that's a big strength for them," he said of New England's running attack. "They can run the (ball) and man-on-man, match up well physically against teams. That's a pride point for us, and we're just ready to attack the run and really make them one-dimensional."
The Colts enter the game as a 2.5-point favorite
It's one of those betting lines that makes you wonder. New England enters Week 15 as one of the hottest teams, having not tasted defeat since an overtime loss at home to the Dallas Cowboys on Oct. 17. They haven't played the toughest of schedules but found a way to win the last seven games.
The Colts enter at 7-6 but have won four of their last five games, including a 31-0 victory over the Houston Texans in the last game. The Colts enter Saturday's game as a 2.5-point favorite. Both Indianapolis and New England were idle last week.
The Colts are fighting for a playoff berth. The Patriots are fighting to secure the top seed in the conference. Adam Vinatieri, the legendary placekicker who played for both teams, expects it to be a playoff-like atmosphere when Saturday rolls around.
"This is going to be two major heavyweights shooting for, I don't want to say the title, but this is a game that's going to feel like a playoff game," Vinatieri said, according to Colts.com. "And you gotta find a way to win this one."
If the Patriots are going to come out on top, Jones is likely to have to pass a big test.