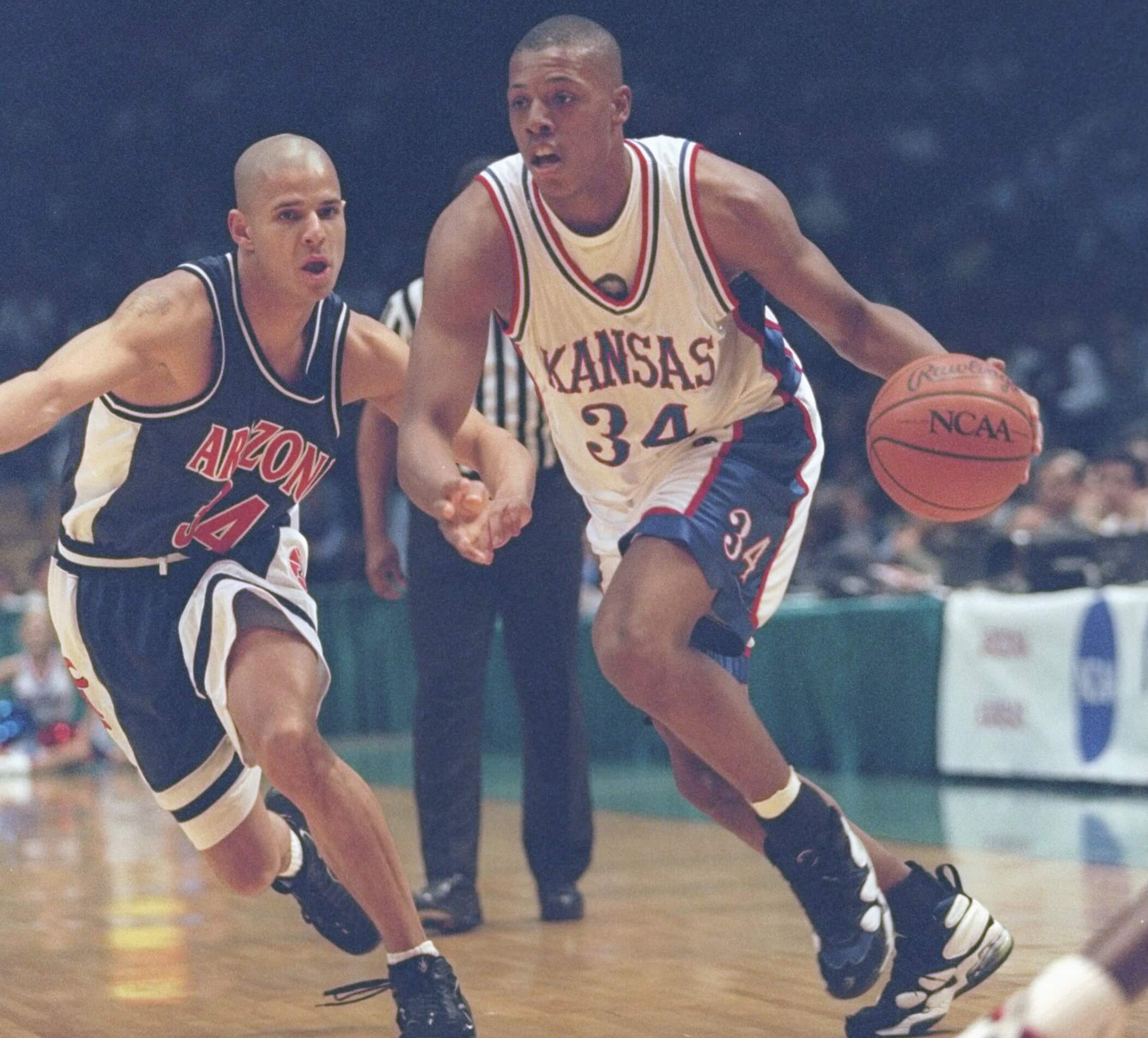 Paul Pierce Gets Real About Why He Had To Leave LA To Play College Basketball at Kansas
Former Boston Celtics star Paul Pierce recently explained why he chose to attend Kansas instead of local schools like UCLA or USC.
After failing to make his high school basketball team in his first two years, Paul Pierce blossomed as a junior. By his season year at Inglewood High School (Inglewood, California), he made himself a McDonald's All-American.
While he had several NCAA opportunities, the future Boston Celtics star decided on Kansas. This week, he opened up on why he needed to get away and find a new home with the Jayhawks.
Paul Pierce admits he was in a bad place during high school
During a recent appearance on the All the Smoke podcast put out by SHOWTIME Basketball, Paul Pierce reflected on his basketball career. Former NBA player and podcast co-host Matt Barnes asked what made him choose a place like Kansas.
Pierce got straight to the point.
"I had to get outta the hood," he said. "Had to. I wouldn't have made it if I went to UCLA or USC or just staying in the PAC-10. I knew myself, and I knew the guys that I was hanging with, and I know I wouldn't have made it. So, it was like when I took my visit to Kansas, it was like, man there ain't s*** out here to do. This is perfect.
"It was like a reality check. When you losing homies in high school, and you seeing the path you on…"
Pierce admitted he had to beg one of his teachers to give him a passing grade so he could move on from the area.
"I had to beg my teacher for a grade for me to pass for me to go to college, just to get out," he said. "I failed a class, and I remember — and this is the one class you needed to get to college — I remember going to Mrs. Sanders and going, "Mrs. Sanders, if you could just give me a D, I'm going to pass your class, and I'm outta here. I'm leaving LA.
"I remember telling her I'm leaving and I'm not coming back here. I was getting in trouble, I was missing school, and I needed to get my s*** together.
"You know, I'm gonna focus on hoop and school. That's one thing Kansas did. I didn't know nothing about Kansas, but I knew going there, there wasn't nothing for me to get into."
Kansas helped Pierce grow as a person and a player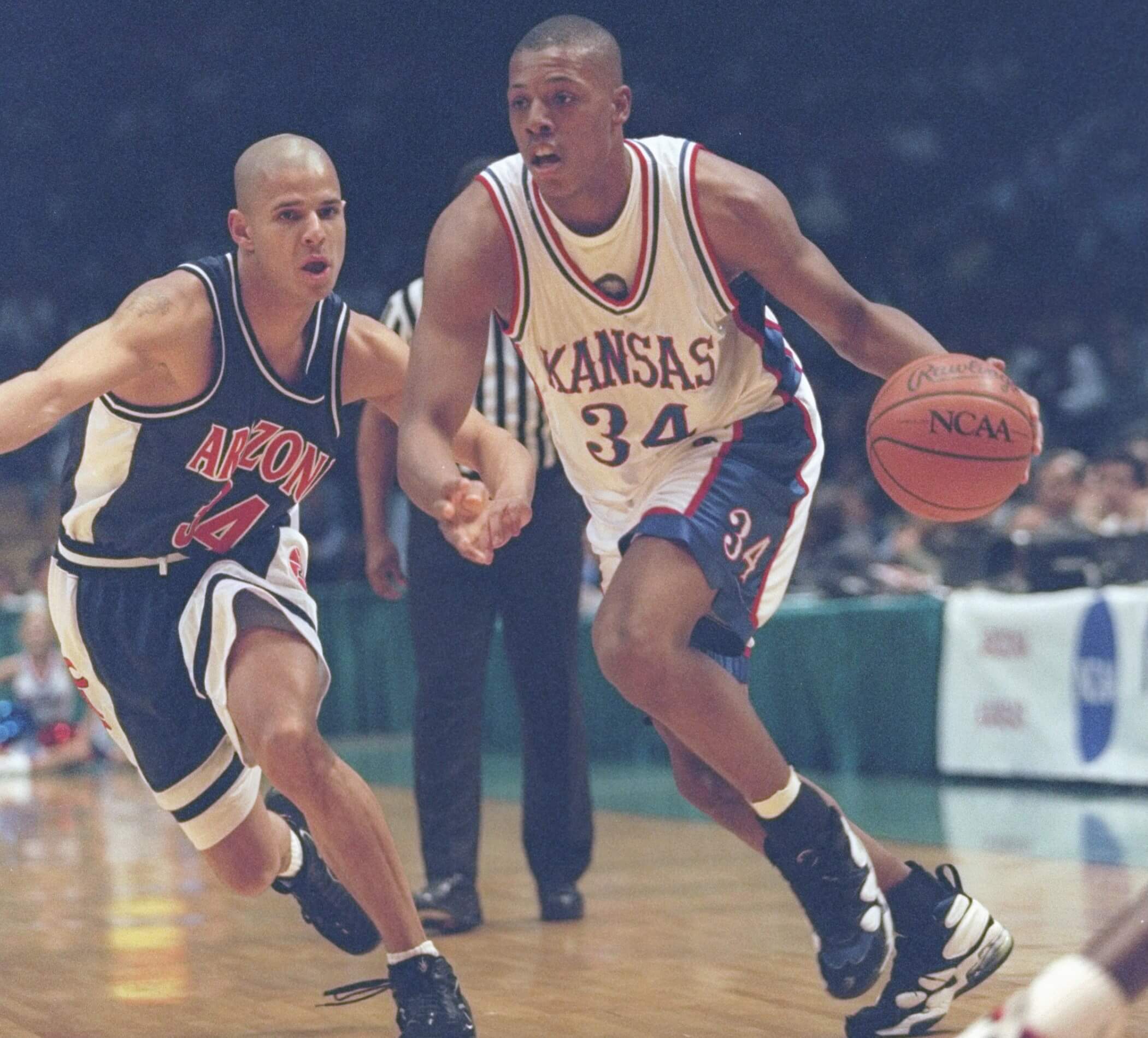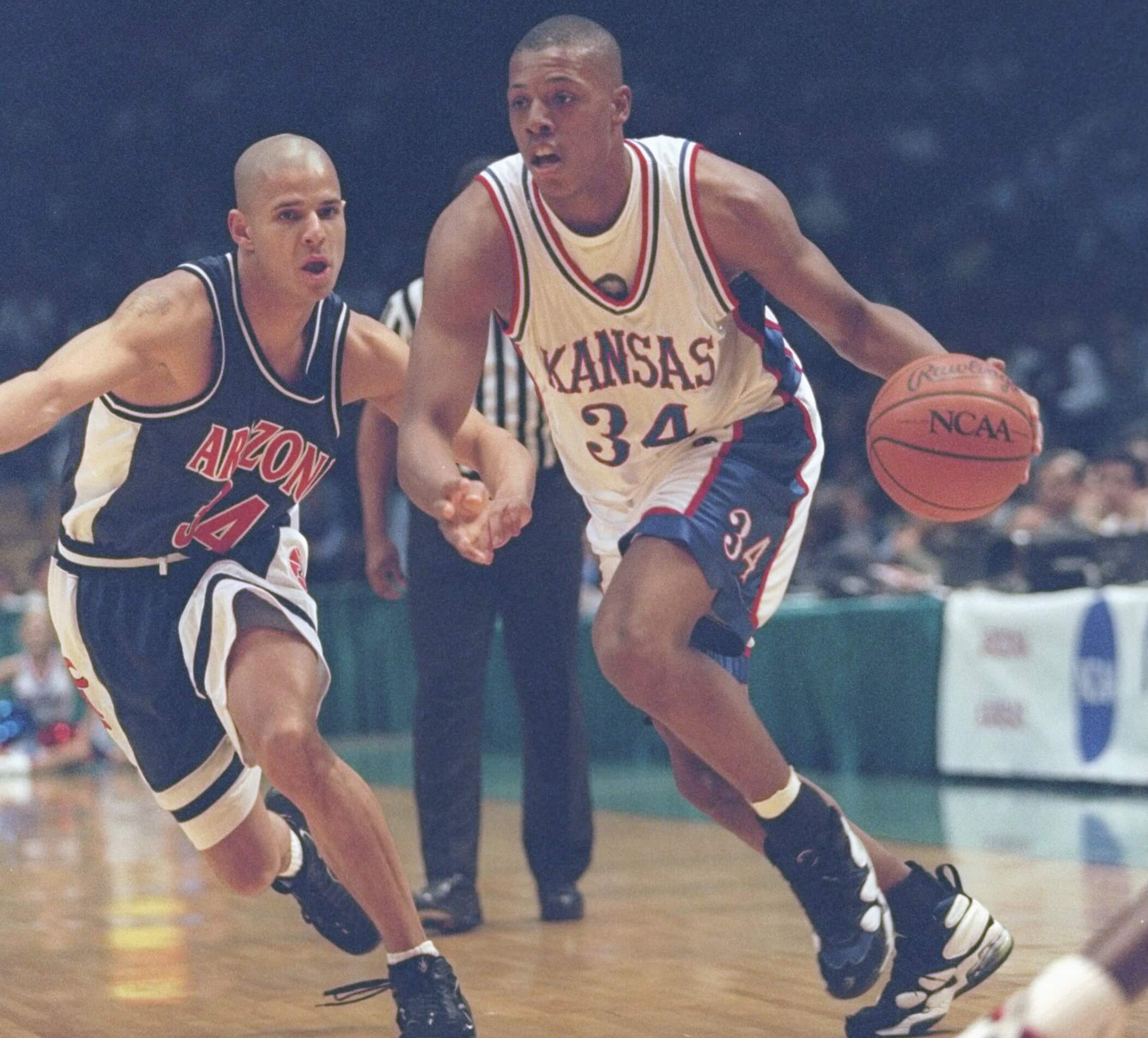 Pierce spent three years playing for Kansas, where he learned to grow both as a person and a player. In his first season, he was named Big Eight Co-Freshman of the Year. As a sophomore, he earned MVP honors in the Big 12 Conference tournament for the first of two straight seasons.
As a junior, he was named First Team All-Big 12 Conference and was a consensus First Team All-American. He averaged 20.4 points and 6.7 rebounds in what ended up being his final NCAA season.
The Boston Celtics made Pierce the 10th overall pick in the 1998 NBA Draft. He spent 15 seasons with the Celtics and was a 10-time All-Star. He teamed with Kevin Garnett and Ray Allen to win a championship in 2008. Pierce was inducted into the Naismith Memorial Basketball Hall of Fame in 2021.
It's clear getting away from home was the right move, although he admitted leaving his mother was the most difficult part.
"I was the last of my family, so I left my mom alone," Pierce said. "That was a tough decision because my older brother was already out of the house. It was tough to leave my mom alone. That was a tough decision because once I'm gone, mom is on her own. But I was like, I gotta do what I gotta do."