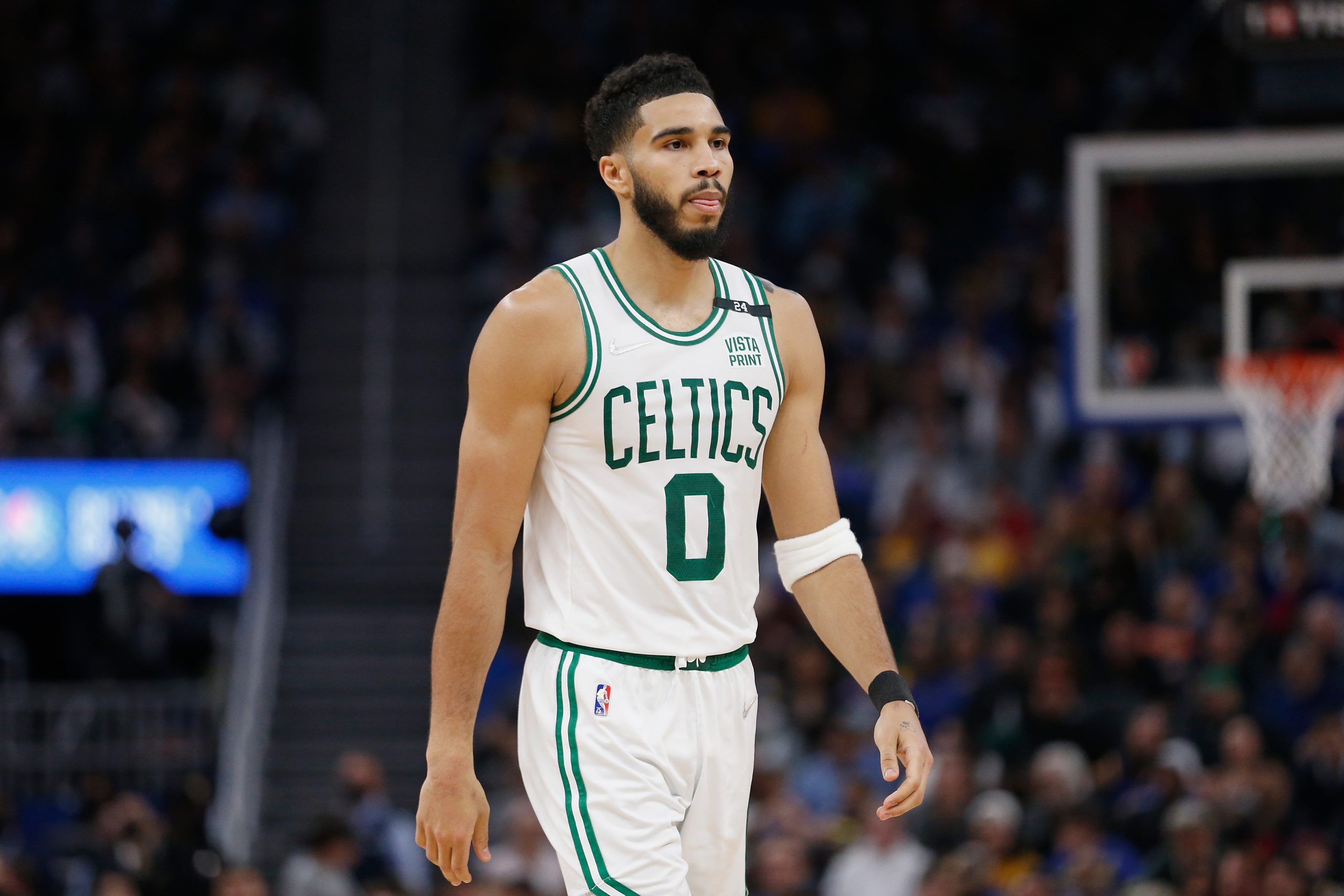 Paul Pierce Pushes His Surprising Take on Jayson Tatum to Another Level
Paul Pierce has a very high opinion of Boston Celtics star Jayson Tatum.
Back in 2018, the overachieving Boston Celtics endured injuries to Gordon Hayward and Kyrie Irving and relied on their young guns to make a deep postseason run. Led by Jaylen Brown and a rookie named Jayson Tatum, the Celtics eked out a first-round win over the Milwaukee Bucks and then cruised past the Philadelphia 76ers in five games.
It was during that playoff run when former Celtics star Paul Pierce made a prediction. Even though Tatum averaged just 13.9 points in his first season, Pierce was sold. He said then that Tatum would be one of the best Celtics to ever play in the NBA. He recently updated his prediction, taking it one step further.
Paul Pierce was high on Jayson Tatum from the get-go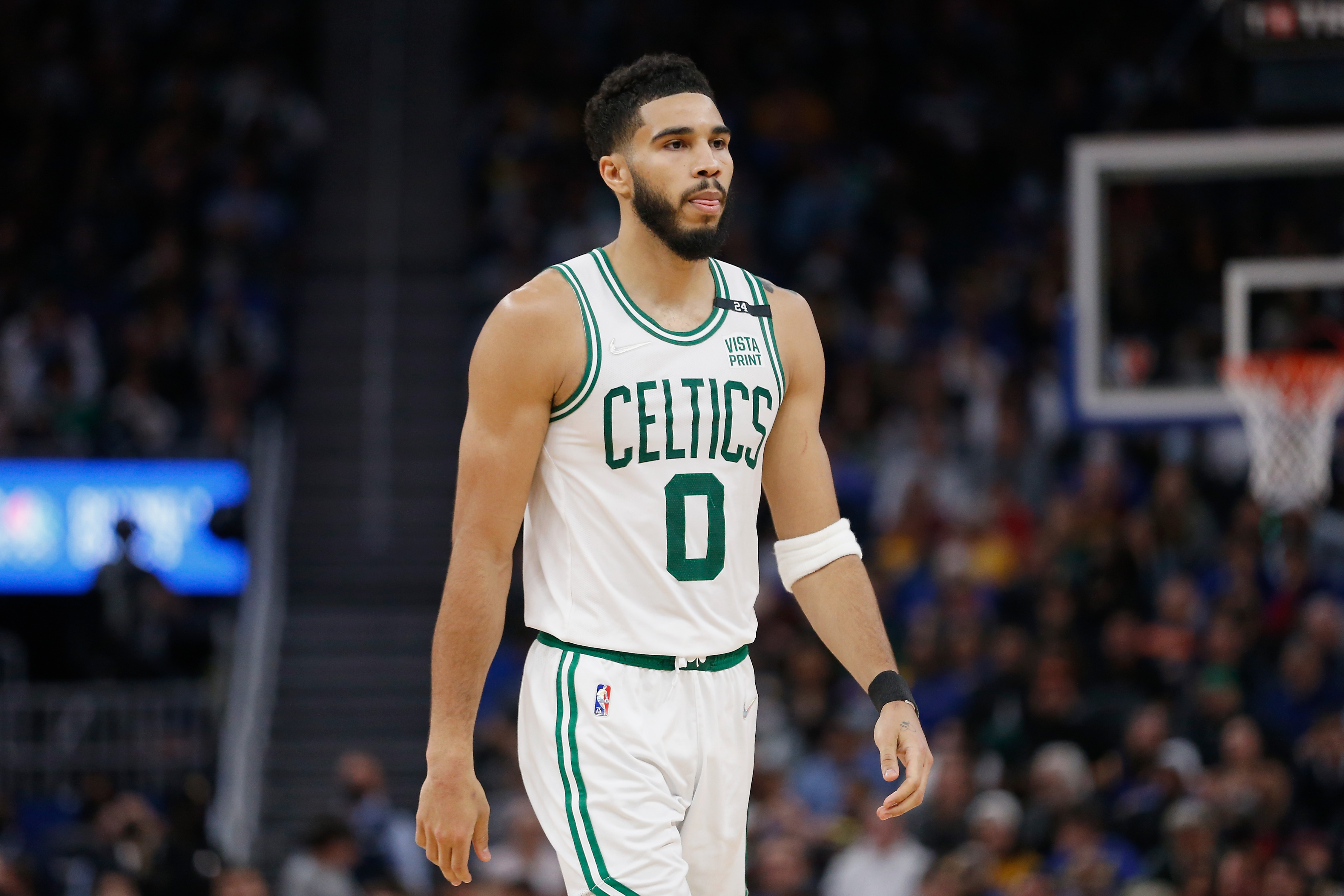 The Celtics advanced to face LeBron James and the Cleveland Cavaliers in the Eastern Conference Finals in that 2017-18 season. During that stretch, Pierce came out and made his prediction about Tatum.
"I think he's going to be one of the great players in Celtic history," Pierce told Steve Bulpett of The Boston Herald.
Pierce's comment came as Tatum turned things up a notch in the playoffs, averaging 18.4 points. Tatum looked like anything but a rookie during his playoff stretch. He and the Celtics came up one game short of reaching the NBA Finals. The Cavs knocked off the Celtics in Boston in Game 7, 87-79.
"He's already off to such a great start," said Pierce then. "He's mature beyond his years. He doesn't look rattled by the moment. Sometimes you see rookies have problems when they get to this point. I saw Ben Simmons against the Celtics, and it looked like the moment was too big for him. He was wide-eyed out there. He looked confused.
"I don't see that in Jayson Tatum. And if he didn't have a team full of guys who are really good players and with two All-Stars, he could easily have won Rookie of the Year. I think he's just starting to see his potential. He's just 20 years old and he has a long way to go, but he's just scratching the surface of how great he can really be."
Paul Pierce recently turned his prediction of Jayson Tatum up a notch
Tatum and the Celtics are one of the hottest teams in the NBA. After a tough first 50 games when the Celtics were 25-25, they have turned things around.
Tatum has been hot, and the Celtics have gone 18-3 since. He scored 54 points in a 126-120 win over the Brooklyn Nets on March 6. He tied Larry Bird for the most 50-point games as a Celtics player with four. Tatum is only 24 years old. Tatum has led the Celtics in scoring the last nine games.
Pierce recently updated that 2018 prediction of Tatum.
That kid is special," Pierce said on Sirius XM NBA Radio. "You look at the numbers, but if you actually watch his game, he's as smooth as it comes when scoring the ball. He's only 24 years old. The guy is special.
"I really believe he's going to win a championship in Boston and end up one of the greatest, if not the greatest, Celtic to ever play this game. He has that type of potential, man.
"I'm the first to say it. He got it. He got it. I look at everything — drive, IQ, passion, all the intangibles, work ethic. I look at all of that. He got everything."
Pierce may have gone too far this time
Although Tatum came into the league with much hype as the third overall pick in 2017, Pierce saw something special right away. Tatum is a talented player, but Pierce may have jumped the gun a little bit.
Sure, Tatum may go down as one of the all-time Celtics greats, but the greatest ever?
It's tough seeing Tatum surpassing Bird or Bill Russell as the franchise's top player. Could it happen? Possibly, but he'll need multiple championships and an MVP or two or three added to his resume.
A year ago, the Celtics finished 36-36, and the Nets took care of them in the first round of the playoffs. It took them more than 50 games this year to break free from the .500 mark again. Tatum and the Celtics are hot now. Let's let Tatum and the Celtics win something before we even consider him being the best Celtics player ever.