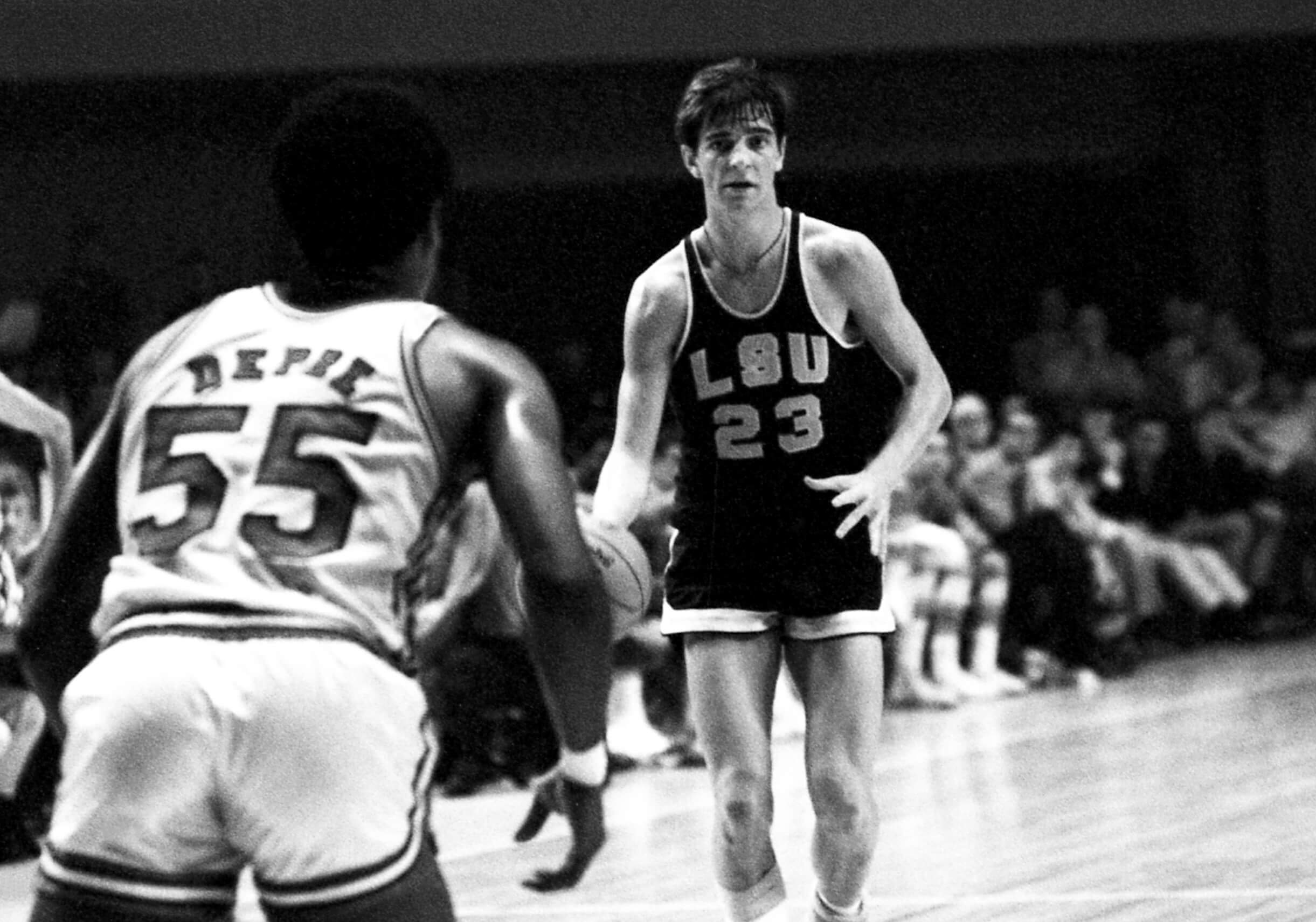 Pete Maravich Once Explained Why He Wanted to Play All His College Games on the Road
Pete Maravich was a tremendous basketball player, but he was also an entertainer on the court.
Many still consider Pete Maravich one of the best, if not the best, basketball players in NCAA history. The 6-foot-5 flashy guard out of LSU scored 3,667 career points in a span of three seasons. He averaged 44.2 points over those three years without the benefit of a three-point line or a shot clock.
Maravich put on a show with the Tigers. If it wasn't his scoring that was wowing the crowd, it was his no-look or behind-the-back passes that did the trick. Just as he was heading into his senior year at LSU, Maravich explained why he'd much rather take his show on the road.
Pete Maravich was must-see basketball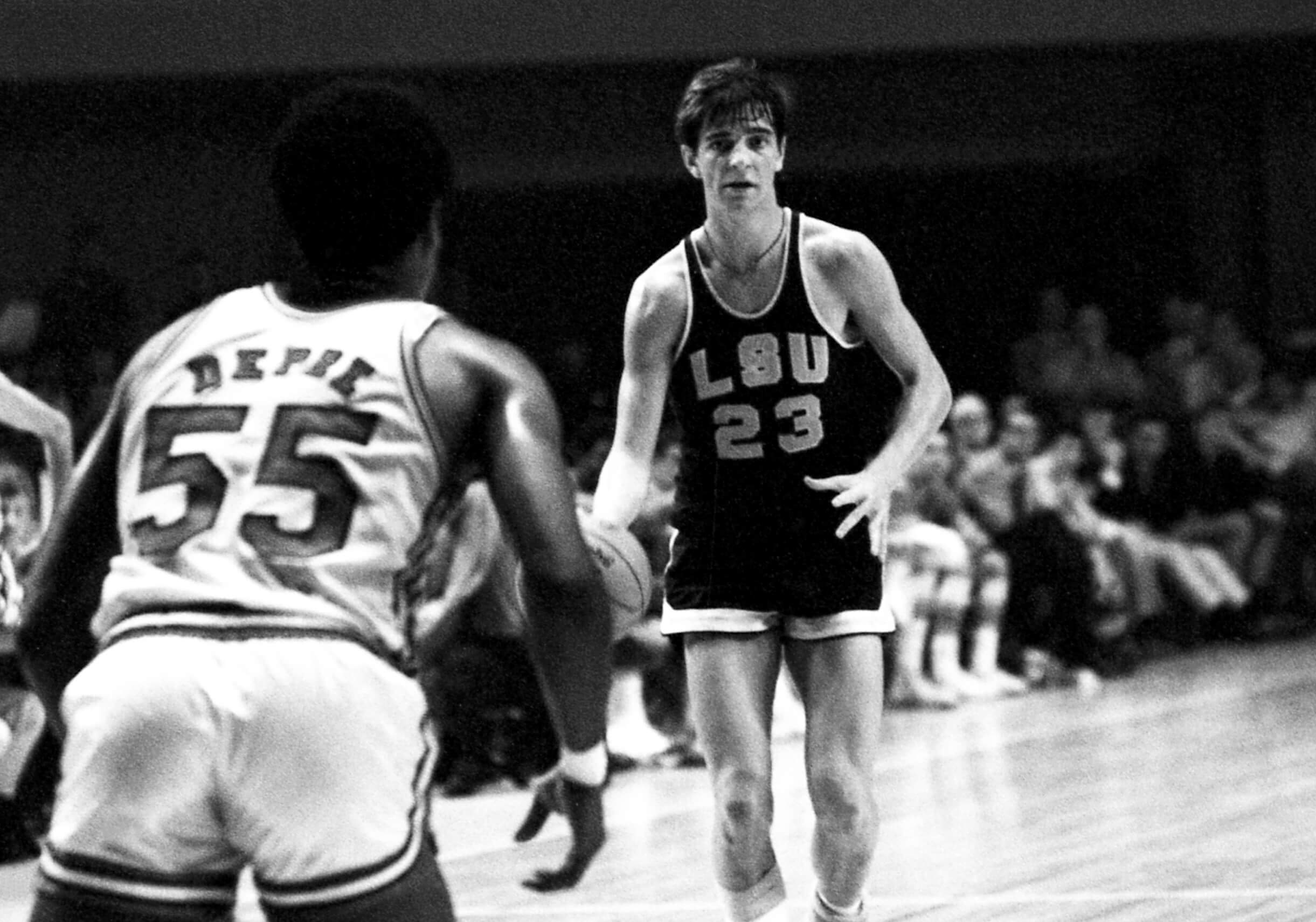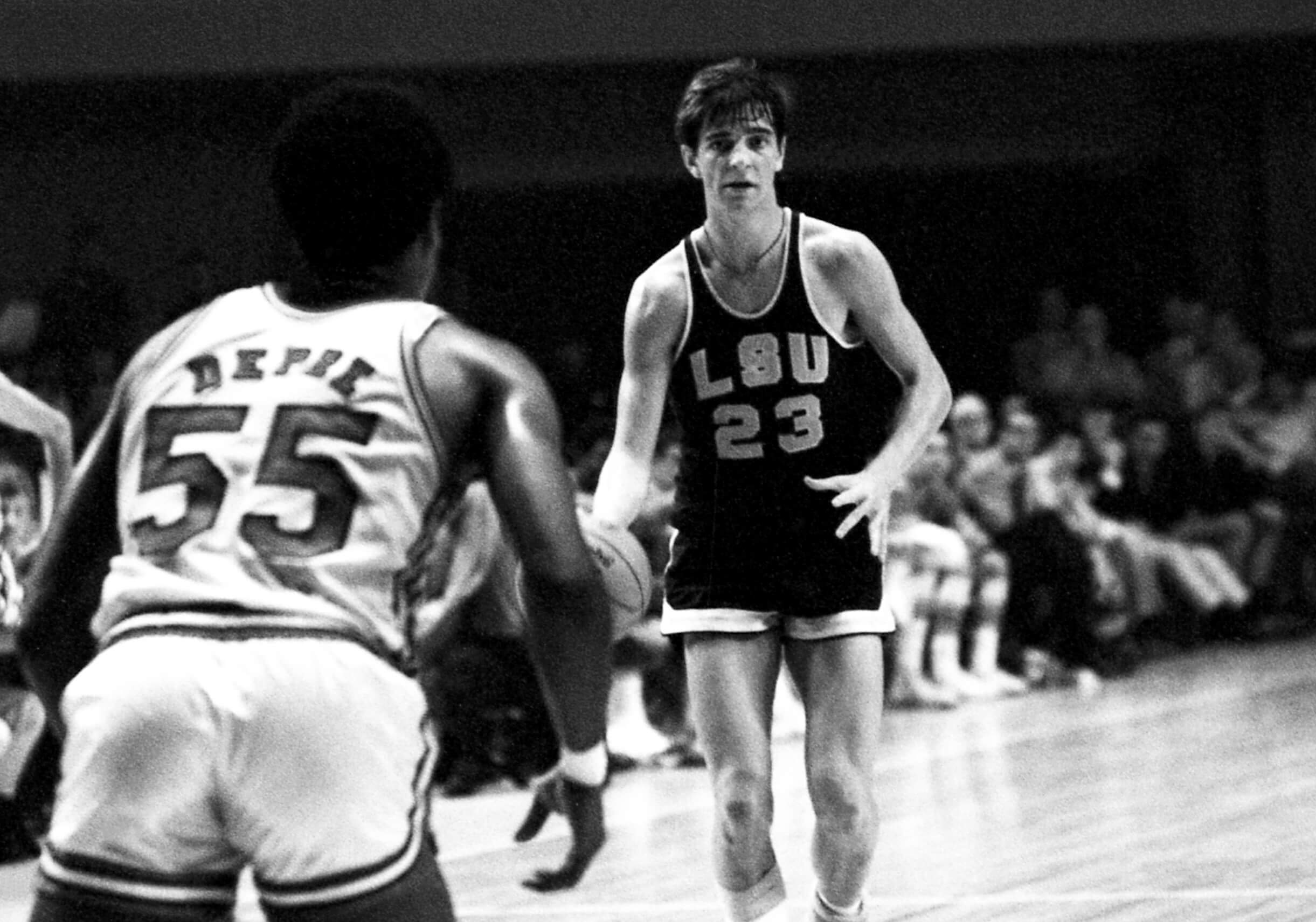 Whether it was the hot shooting, the fancy passes, or the floppy socks, everyone wanted to see Pete Maravich. Maravich played for his father, Press, at LSU and helped turn around a program that won three games the previous season. Back then, freshmen weren't allowed to play at the varsity level, so as a sophomore, Maravich helped the Tigers to a 14-12 record after going 3-23 the previous year.
Maravich put on quite a show. He drew crowds after putting up 1,138 points in 26 games in his first varsity season with LSU. He averaged 43.8 points in that sophomore season.
Maravich showed both dominance and consistency in his junior year when he nearly duplicated his sophomore year. In 26 games, he racked up 1,148 points. In his first year, he made 432 field goals. As a sophomore, he hit 433.
"Pistol Pete" became the Division I all-time men's basketball leading scorer after averaging 44.5 points in his senior year. The Tigers earned a berth in the NIT, finishing fourth in the tournament. The Tigers finished the year 22-10. Maravich finished the season with 1,381 points, giving him 3,667 total points.
For his college career, Maravich averaged 44.2 points in 83 games. The Atlanta Hawks made him the third overall pick in the 1970 NBA Draft.
Maravich said he'd rather play his games on the road
College basketball fans flocked to see Maravich and the Tigers play. He was a highlight reel, and he knew it. Maravich knew how to play to the crowd, but those long-range shots and behind-the-back assists were a legitimate part of his game.
Maravich, who died in 1988 at age 40 while playing pickup basketball, was the best basketball player in college. He was also an entertainer. He knew it, and he loved it. Some of the fans, however, thought he was a "hot dog" — a term he didn't care for.
"I like the word "showtime" when describing my style, simply because it sometimes keeps people from using another word — "hot dog," Maravich wrote in a first-person Sports Illustrated article in 1969. "I hate that, hot dog. The word has bad connotations, so, of course, that is what people always yell at me on the road. I guess when a person has all that ham in him, he is a hot dog. But I don't like it."
Despite hearing the criticism away from home, Maravich said he'd much rather play his games on the road.
"I love to go on the road, by the way," he wrote. "I much prefer playing away than at home. At home, the same people are watching you who have seen it all before.
"On the road, you have new places and you're playing to people who don't know about the show. I can do things that they haven't seen before, and maybe make basketball fans out of people who didn't care much for the game."