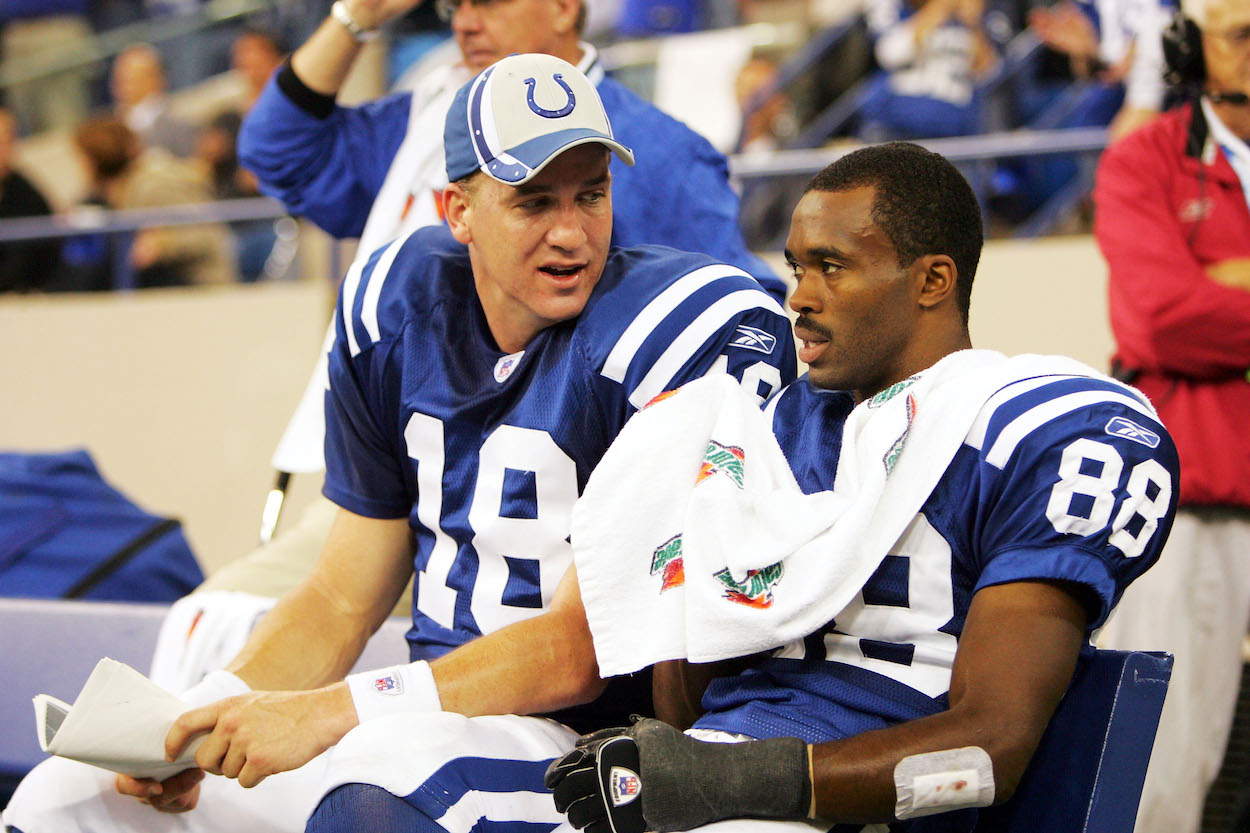 Peyton Manning Strongly Believes 1 of His NFL Records With Another Hall-of-Fame Teammate Will Never Be Broken
Peyton Manning and Marvin Harrison combined for 114 touchdowns in the NFL, and Manning believes their record will be intact forever.
When Peyton Manning retired from the NFL in 2015, he walked away as one of the most decorated quarterbacks in the history of the league. He finished his NFL career holding numerous passing records, and although some of them have already been broken since Manning's retirement, the longtime Indianapolis Colts quarterback believes one record he shares with fellow Hall of Famer Marvin Harrison will stand for the rest of time.
Peyton Manning and Marvin Harrison had Hall-of-Fame careers with the Colts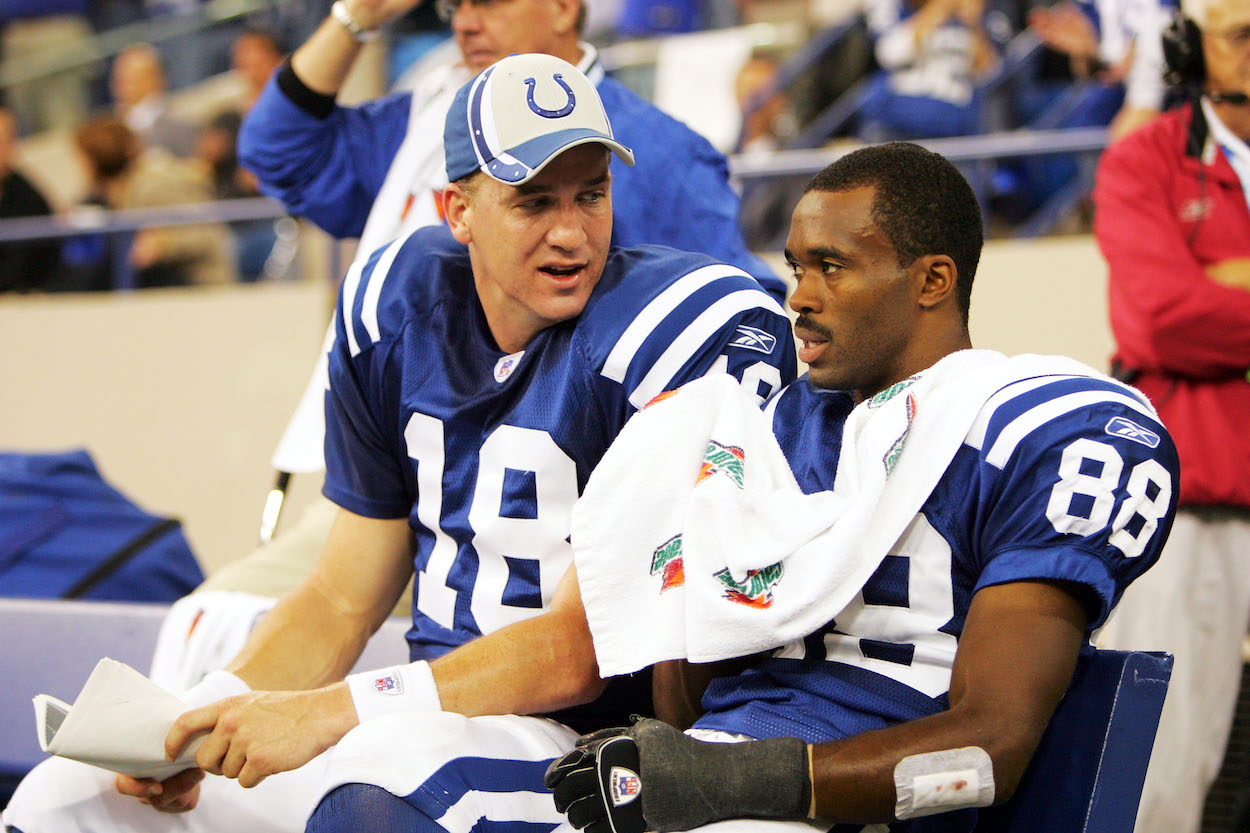 Steve Young and Jerry Rice. Dan Marino and Mark Clayton. Drew Brees and Marques Colston. The greatest quarterback-wide receiver duos in NFL history are well-known, but none of them can compare to Peyton Manning and Marvin Harrison.
For 11 years, Manning and Harrison terrorized opposing secondaries and made NFL history along the way with the Colts. The two Hall of Famers combined for 953 completions, 12,766 yards, and 114 touchdowns during their tenure together. They also combined for 22 Pro Bowl appearances, 10 All-Pro selections, and three Super Bowl victories.
Harrison was Manning's favorite target throughout his NFL career. Without Harrison on the outside, Manning wouldn't have been able to accomplish all he did in the league. Thanks to the talented wide receiver, Manning finished his career holding NFL records for passing yards (71,940), career passing touchdowns (539), single-season passing touchdowns (55), single-season passing yards (5,477), total wins (201), 4,000-yard passing seasons (14), and consecutive seasons with 25 or more passing touchdowns (13).
Manning and Harrison hold an impressive NFL record
Throughout their 11 seasons playing together with the Colts, Manning and Harrison became the most prolific QB-WR duo in NFL history. When their time in Indianapolis came to an end, Manning and Harrison held the NFL records for most completions, yards, and touchdowns for a duo. Their 114 touchdowns might be one of the most untouchable feats in football.
Steve Young and Jerry Rice combined for just 92 touchdowns. Philip Rivers and Antonio Gates scored 90. Today, only Tom Brady and Rob Gronkowski have a chance to catch the Colts' tandem. Brady and Gronk have combined for 99 touchdowns, but their days in the NFL are numbered.
Peyton Manning strongly believes the record will never be broken
Peyton Manning has seen many of his passing records disappear to the arms of Drew Brees and Tom Brady in recent years, but there's still one NFL record he holds that he believes will never be broken. That's his touchdown record with Marvin Harrison.
"The very first preseason game, my very first pass, I threw a five-yard pass, and Marvin Harrison ran 48 yards for a touchdown," Manning said in 2016, per Michael David Smith of Pro Football Talk. "I remember thinking, 'The NFL is easy. You just throw a short pass and Marvin Harrison will run for touchdowns.' Which is pretty much what he did for the entire time we played together. I think many records will be broken — most of my records will be broken — I don't believe that record that me and Marvin have of throwing the most touchdowns together will ever be broken."
Unless Brady and Gronkowski can catch them, Manning and Harrison could remain atop the NFL record books forever.
All stats courtesy of Pro Football Reference