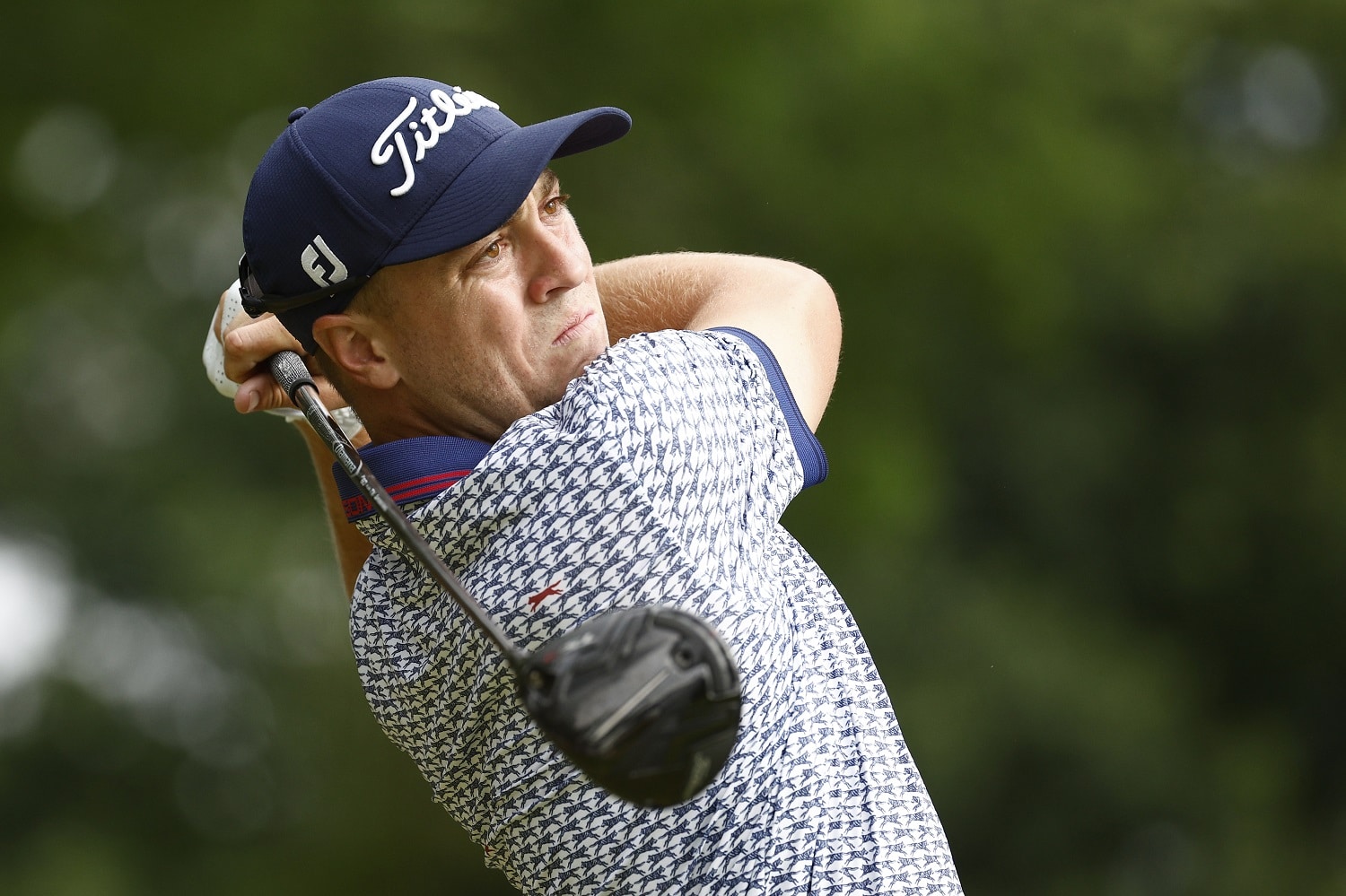 PGA Tour Star Justin Thomas Said What Every Sports Fan Surely Is Thinking
Justin Thomas is fed up with players who refuse to admit that they're jumping to LIV Golf solely for the money.
Another day, another defector. Great Britain's Paul Casey announced on Saturday that he'll join LIV Golf at the end of July. Justin Thomas hadn't heard the news yet when he chimed in about his feelings toward peers choosing the rival tour, but his sentiment won't change. 
"I just wish one of them would have the b**** to say I'm doing this for the money," Thomas said on a podcast. "Like, I personally would gain a lot more respect for that."
Paul Casey is a prototypical LIV Golf recruit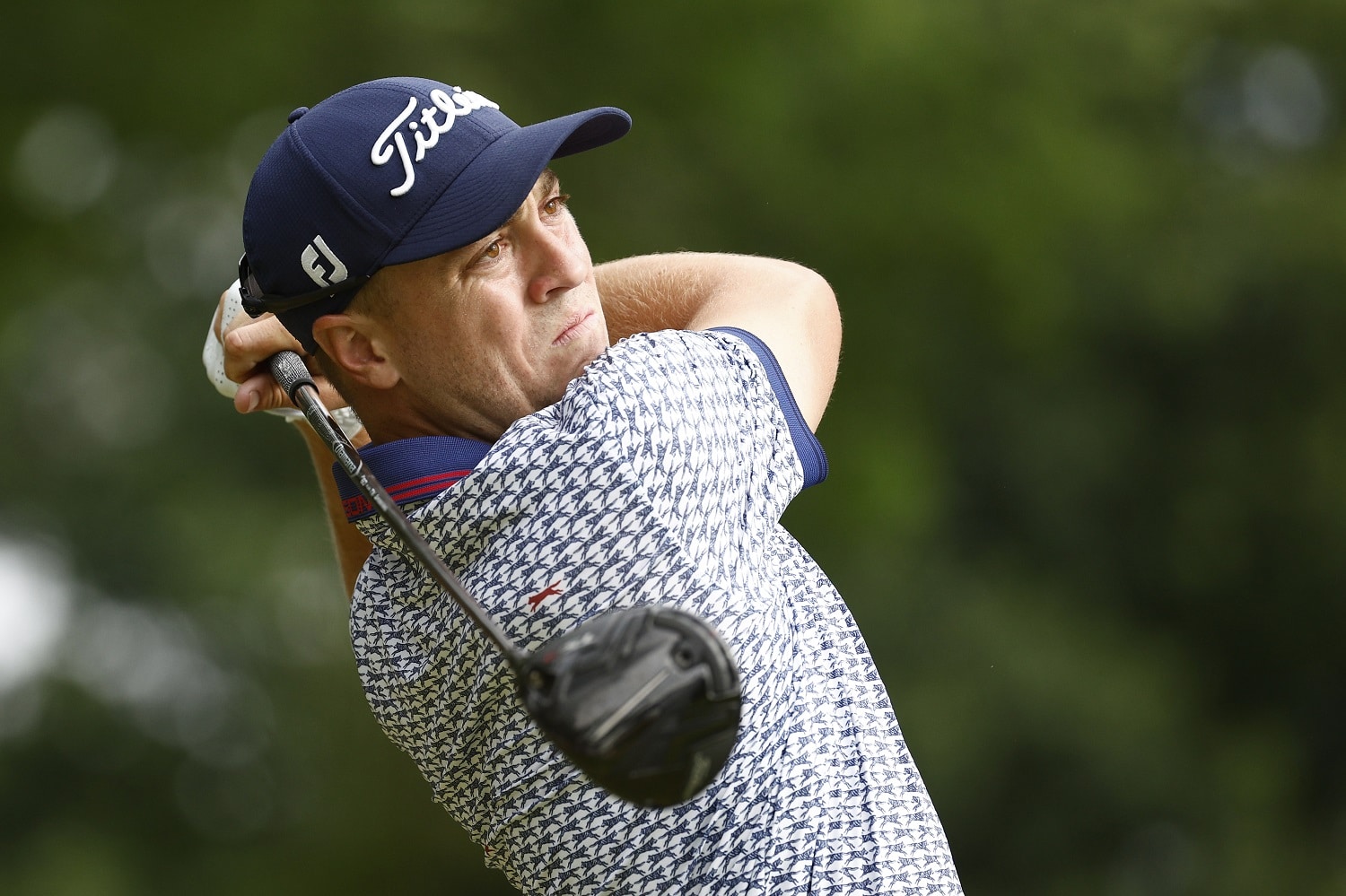 Paul Casey is an accomplished golfer who is still close enough to the top of his game to have placed in the top 10 last season in the PGA Championship and U.S. Open. However, he is battling a back problem and will turn 45 years old on July 21.
With four wins on the PGA or European tours over the past seven-plus seasons, he shouldn't have high expectations for many more victories. Still, he ranks 26th in the world despite not playing since the end of March.
In other words, he's a perfect LIV Golf recruit. He has some name recognition, a respectable ranking, and acute awareness that his signing bonus probably amounts to several multiples of what he'll make between now and the 2025 Ryder Cup that he might not have qualified for anyway.
Health permitting, he'll debut in an LIV Golf event July 29-31 at Trump National Bedminster in New Jersey. 
Justin Thomas said what every sports fan surely is thinking
Paul Casey is one of the dozen or so LIV Golf recruits who would still rate a spot on the PGA Tour's "A list." Don't confuse that, however, with earning potential on the course. From Dustin Johnson and Brooks Koepka down to Lee Westwood and Patrick Reed, LIV Golf signing bonuses and guaranteed purse money almost certainly add up to more than they could earn on the more established tours.
You're not being cynical for thinking that leaping to the upstart league was about filling their checkbook, not their trophy case. Justin Thomas is right there with you.
"The more the players keep talking and saying that this is for the betterment of the game, the more agitated and irritated I get about it," the time-time PGA Championship titlist said on the No Laying Up podcast. "Because I can't imagine for someone like me, who's only on his seventh or eighth year on Tour and how important the Tour is to me, versus look at someone like a Rory McIlroy, who I'm sure had other opportunities to do something like this.
"You look at Tiger, who's had God knows how many opportunities and things to do something like this. But their loyalties and everything that they've stood for and pushed have been with this Tour."
Maybe there will come a day when Thomas, too, will take the money. But at least he'll be honest about his motivation.
Like Sportscasting on Facebook. Follow us on Twitter @sportscasting19 and subscribe to our YouTube channel.