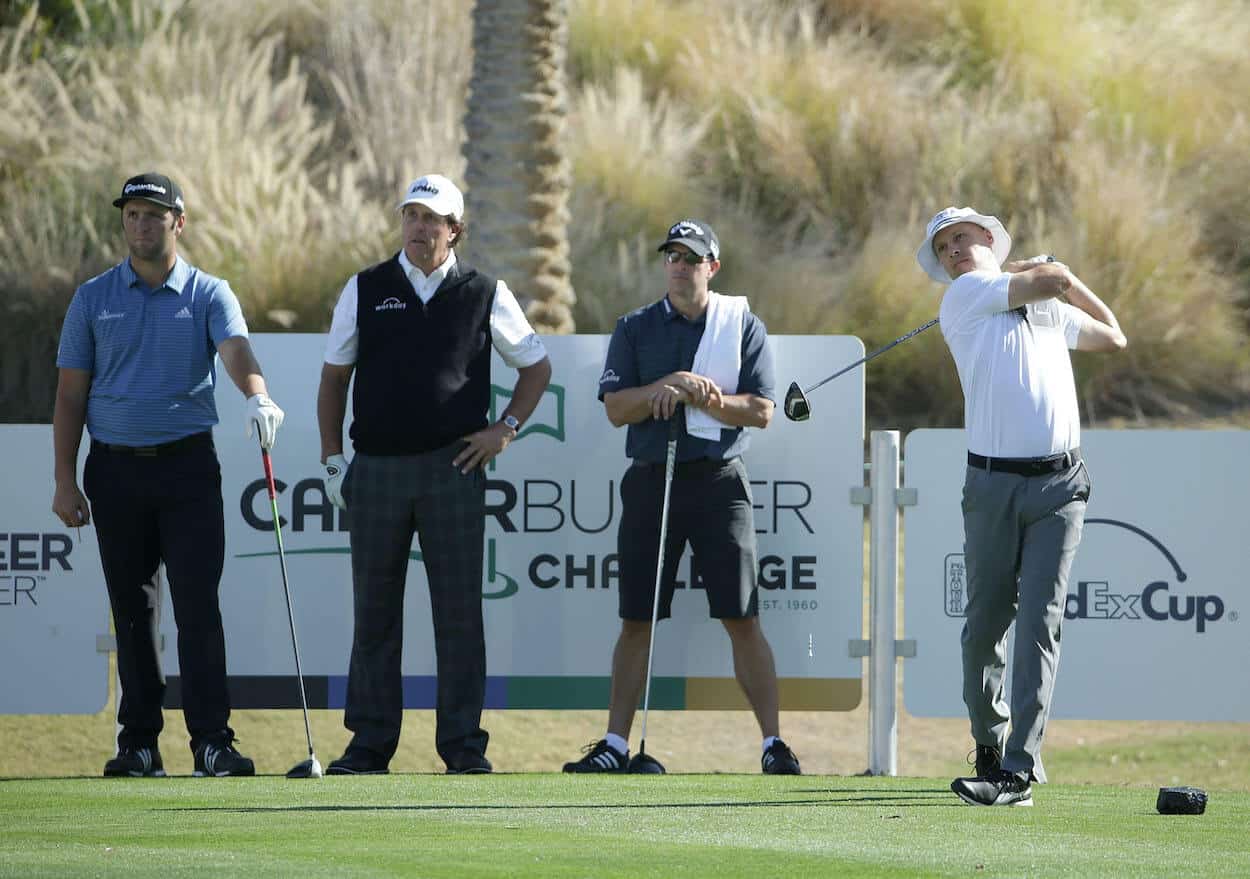 Phil Mickelson's Brother Didn't Think Jon Rahm Could Make it in America, but Not Because of His Golf
Phil Mickelson's brother, Tim Mickelson, coached Jon Rahm at Arizona State and didn't think he would make it in professional golf.
Jon Rahm's relationship with the Mickelson family goes back a long way. In 2012, Rahm took a leap of faith by moving from Spain to the United States to play college golf at Arizona State University under head coach Tim Mickelson. There, he became good friends with ASU legend, Phil Mickelson.
Tim, Phil's brother, knew Rahm had all the tools to become a star in the college ranks and accomplish great things on the PGA Tour. Only, he was skeptical of Rahm's chances to make it in America because of the language barrier. Mickelson thought Rahm might fail out after one semester, but the Spaniard has proven him wrong as an 11-time PGA Tour winner and a two-time major champion.
Phil Mickelson's brother didn't think Jon Rahm would make it in America at first
When Rahm enrolled at Arizona State University in 2012, he couldn't speak or understand a lick of English. The talented golfer grew up in Spain and only knew how to speak Spanish at the time, so his first few weeks with Tim Mickelson at ASU were a bit awkward.
During practices and workouts, Rahm wasn't able to follow Mickelson's instructions. Away from the golf course, he had trouble navigating the large campus and communicating with fellow students and professors. The language barrier was making it tough for Rahm to reach his full potential, and Mickelson wondered at the time whether he could make it in America.
"I went to my assistant (Michael Beard) and said, 'I don't think this kid is going to make it,'" Mickelson told Golf Channel in 2015. "I thought he might be a kid that fails out after a semester or a year."
It didn't take long for Rahm to prove his head coach wrong. As a freshman in 2012, Rahm won two college tournaments and led the nation in birdies with 165. By the end of his career at Arizona State, Rahm had recorded the second-most wins in school history (11). The only player ahead of him on the list? Phil Mickelson with 16.
Tim Mickelson eventually became Jon Rahm's agent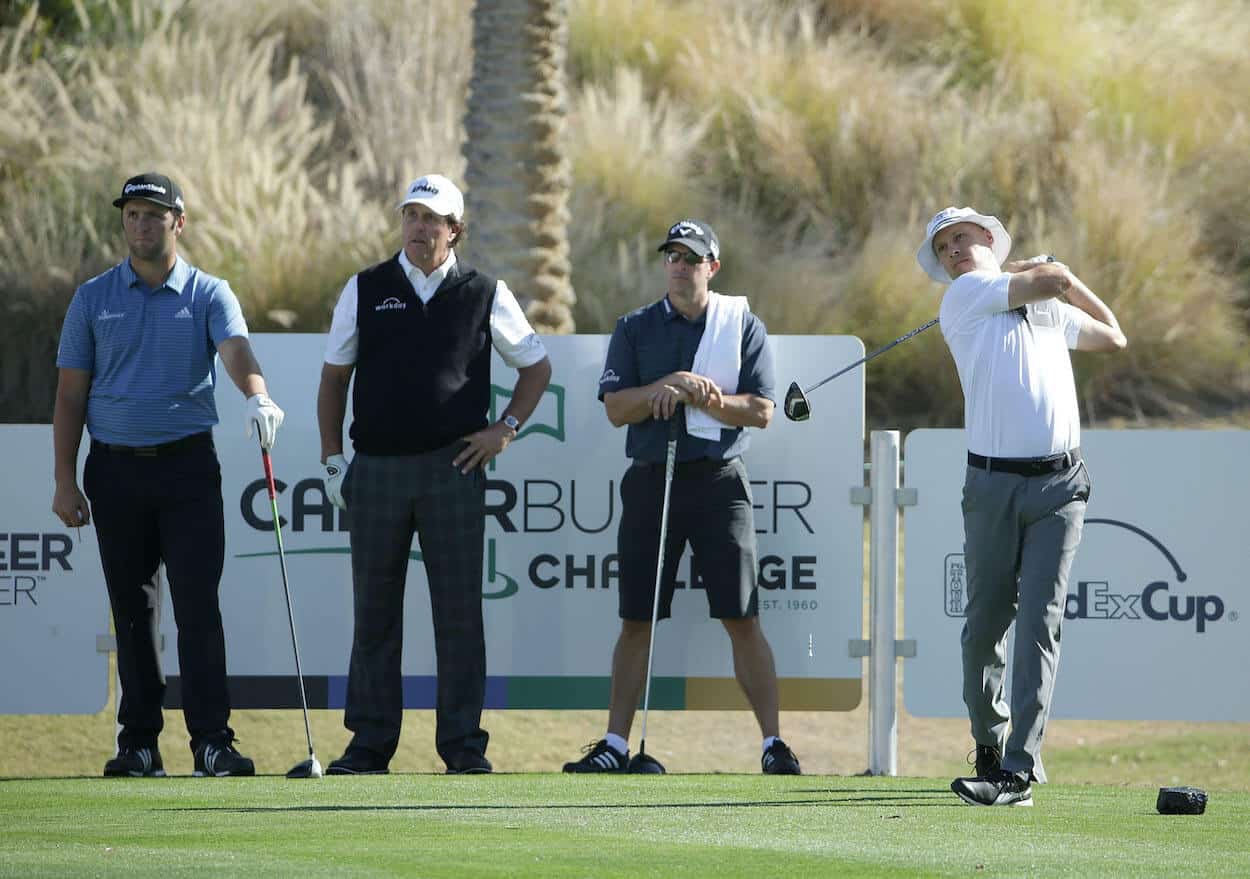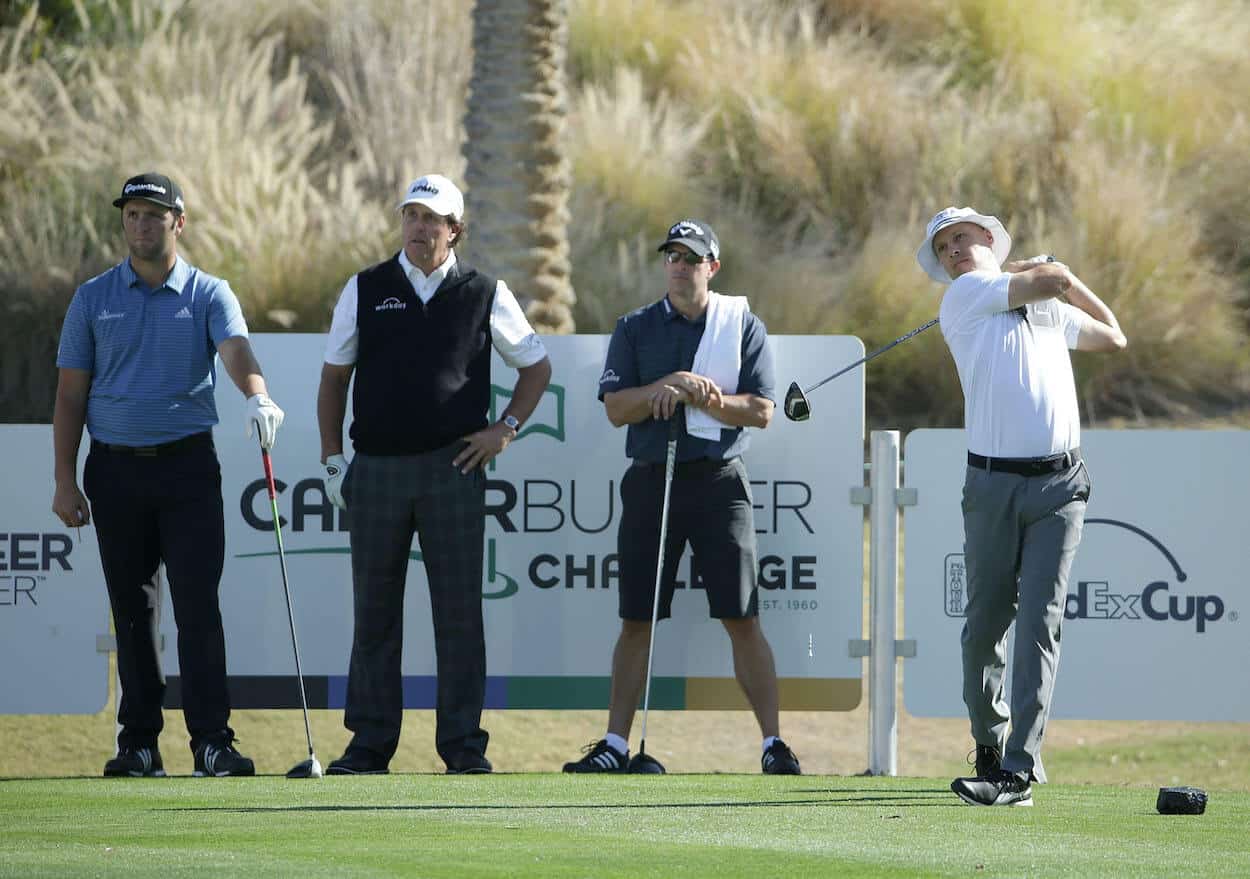 Rahm was able to pick up the English language quicker than Mickelson expected, and he started speaking more English than Spanish by his junior year. Mickelson realized Rahm's massive potential once he conquered the language barrier, so he transitioned from the Spaniard's college coach to his agent after he turned pro in 2016.
After just one year as Rahm's agent, though, Mickelson left to take over as his brother's full-time caddie. He still serves as Phil's looper today on the LIV Golf tour.
Although Mickelson was skeptical about Rahm at first, he paved the way for the Arizona State star to eventually turn pro and become the No. 1 player in the world.