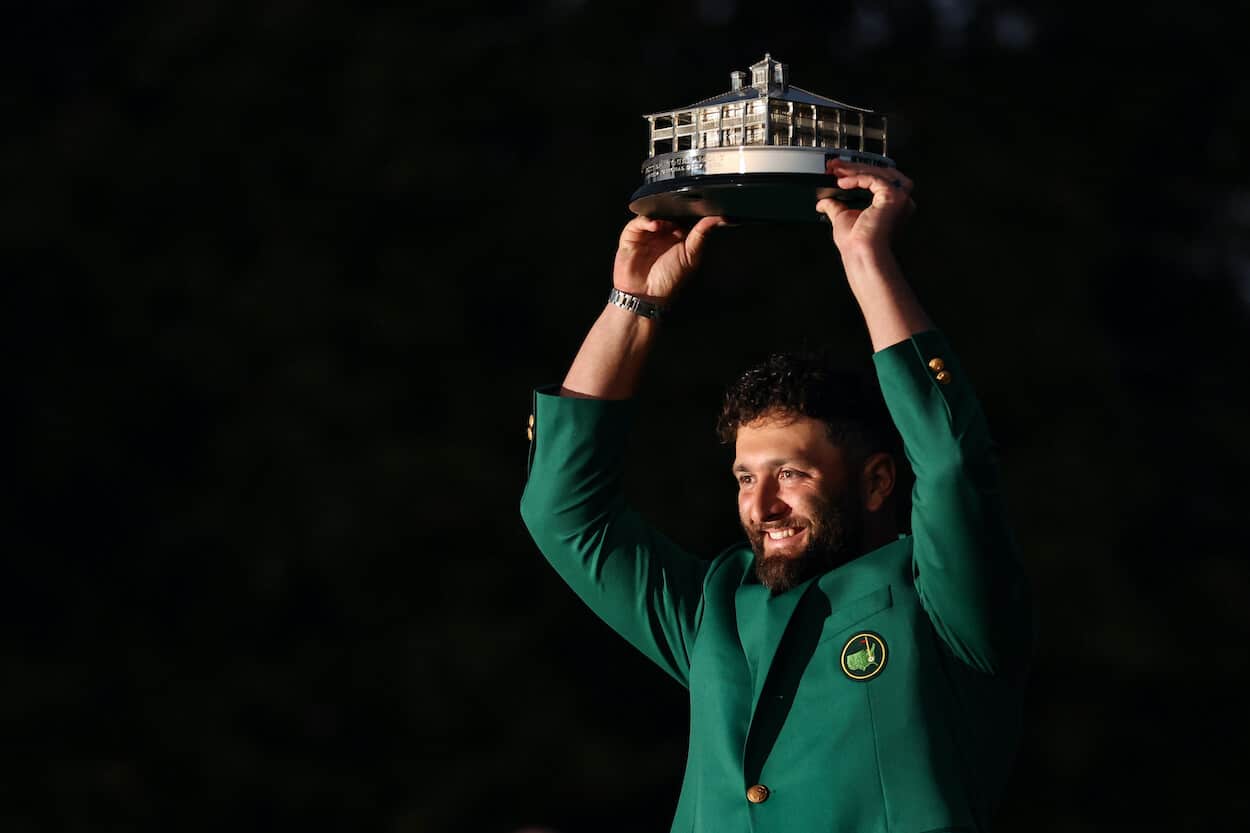 Jon Rahm Has Earned More Money in 10 Starts This Season Than Tiger Woods Ever Did in 1 Year
Jon Rahm is about to set the record for the most money ever earned in a single PGA Tour season, and it's only April.
Tiger Woods is widely considered the greatest golfer to ever walk this earth. The living legend has put together some of the most dominant single seasons in PGA Tour history, and his record $120 million in on-course earnings is $24 million higher than the next closest player.
But Tiger's earnings records are quickly becoming more and more vulnerable because of the explosion of purses on the PGA Tour today. Take Jon Rahm, for example. Rahm added another $3.24 million to his season earnings with his victory at the Masters, bringing his 2023 on-course earnings to a whopping $13.3 million. It took the Spaniard just 10 starts to surpass Woods' most lucrative season on the PGA Tour.
Jon Rahm has earned $13.3 million in just 10 starts this season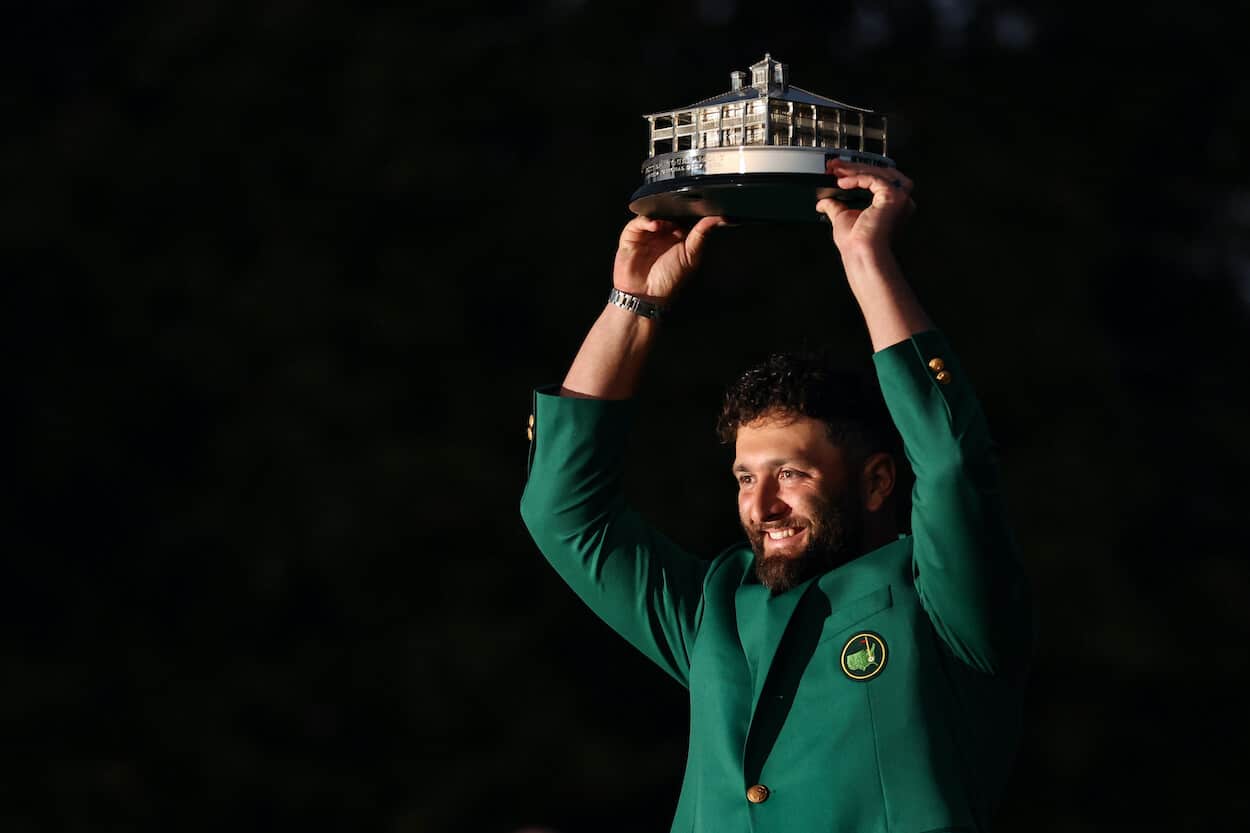 Life couldn't be going better for Jon Rahm right about now.
The 28-year-old just won the 2023 Masters to mark his second major championship and his 11th win on the PGA Tour. Rahm has now won four of his 10 starts on the PGA Tour this season, and he's racked up a ridiculous $13,288,540 in on-course earnings along the way.
After a T4 finish at the CJ Cup in October, Rahm opened up his 2023 campaign with a comeback victory at the Sentry Tournament of Champions and a $2.7 million payday. He followed that up with another win at the American Express just two weeks later to add another $1.44 million to his total.
In February, Rahm won the Genesis Invitational to secure $3.6 million, his largest payday of the season. And after three lackluster starts leading up to the first major of the year, he cruised past the field on Sunday to win his first green jacket and another $3.24 million.
Add it all up, and Rahm has already earned $13.3 million this season. It's not even May yet!
Jon Rahm has already earned more money than Tiger Woods ever did in a single season
If Rahm's $13.3 million season earnings sound historic this early in the year, that's because it's true.
With his win at the Masters, Rahm jumped Jordan Spieth's 2015 season in which he earned a total of $12,030,465. The Spaniard's $13.3 million is already the second-highest total for a single season in PGA Tour history. Scottie Scheffler broke the record last year with $14,046,910 in earnings, but that record isn't going to last much longer.
In just 10 starts this season, Rahm has already surpassed Tiger Woods' highest-earning year on the PGA Tour. Woods' most lucrative season came in 2007 when he racked up $10,867,052 in earnings.
The financial state of the PGA Tour is allowing the top players to earn record-setting paydays every week. It was a much different world in Tiger's prime, however. Woods earned just $9.2 million in 2000, which is the season in which he won three major championships and 10 total tournaments.
If Tiger had recorded the same season in 2022, he would've earned $34,374,892.
Rahm will never touch Woods' best season on the PGA Tour, but he's already caught the legend's highest-earning season in a few short months.