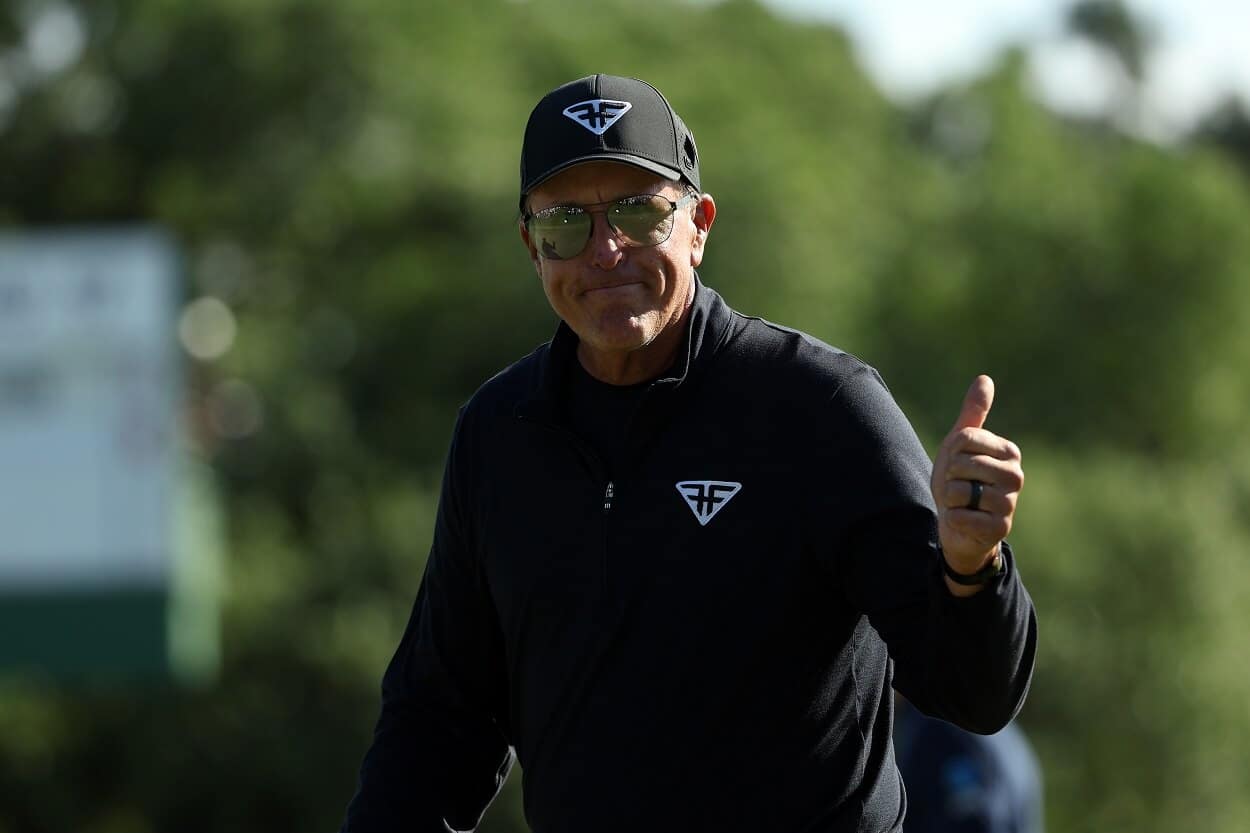 Phil Mickelson Makes a Massive Jump in the Official World Golf Ranking With His Runner-Up Finish at the Masters
Phil Mickelson jumped more than 350 spots in the Official World Golf Ranking with his performance at the Masters.
Coming into the 2023 Masters, Phil Mickelson wasn't playing great golf.
Truth be told, since making the jump to LIV Golf last year, he hasn't even come close to being worth the $200 million he was paid to leave the PGA Tour. He's had just one top-10 finish. His average finishing position is 31.3. And in his final tuneup before Augusta, he nearly had his worst finish yet, ending his weekend in Orlando in 41st. Remember, these are 48-player fields, folks.
So when Mickelson claimed he could go on a tear at the Masters, it was honestly an easy statement at which to laugh. Seriously, nobody could have thought Lefty would truly contend at the year's first major, even with his strong history at Augusta National. I know I didn't. In fact, I said Phil wouldn't even make the weekend.
But I was wrong. Not only did Mickelson make the weekend, he put himself in the mix on Sunday with a historic final round and ultimately tied for second, a finish that bumped him up more than 350 spots in the Official World Golf Ranking.
Phil Mickelson jumped more than 350 spots in the Official World Golf ranking with a runner-up finish at the Masters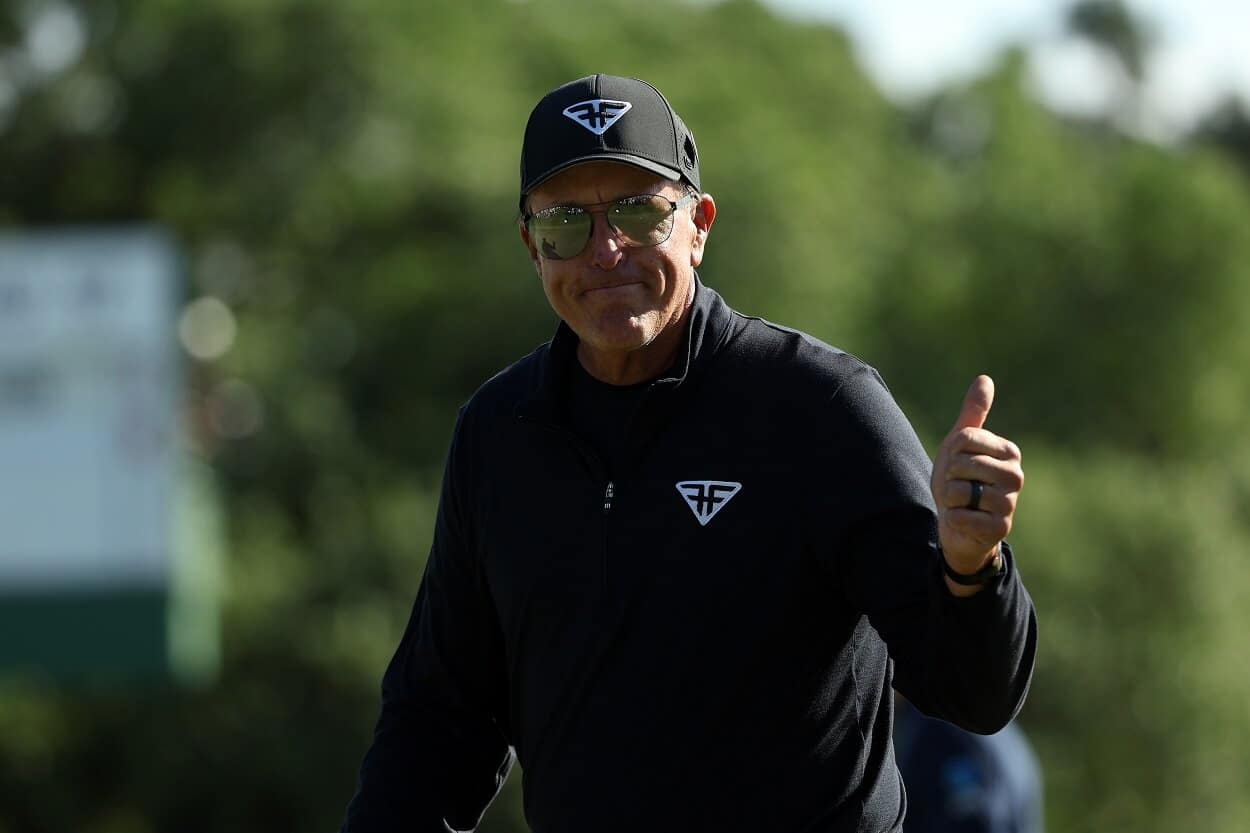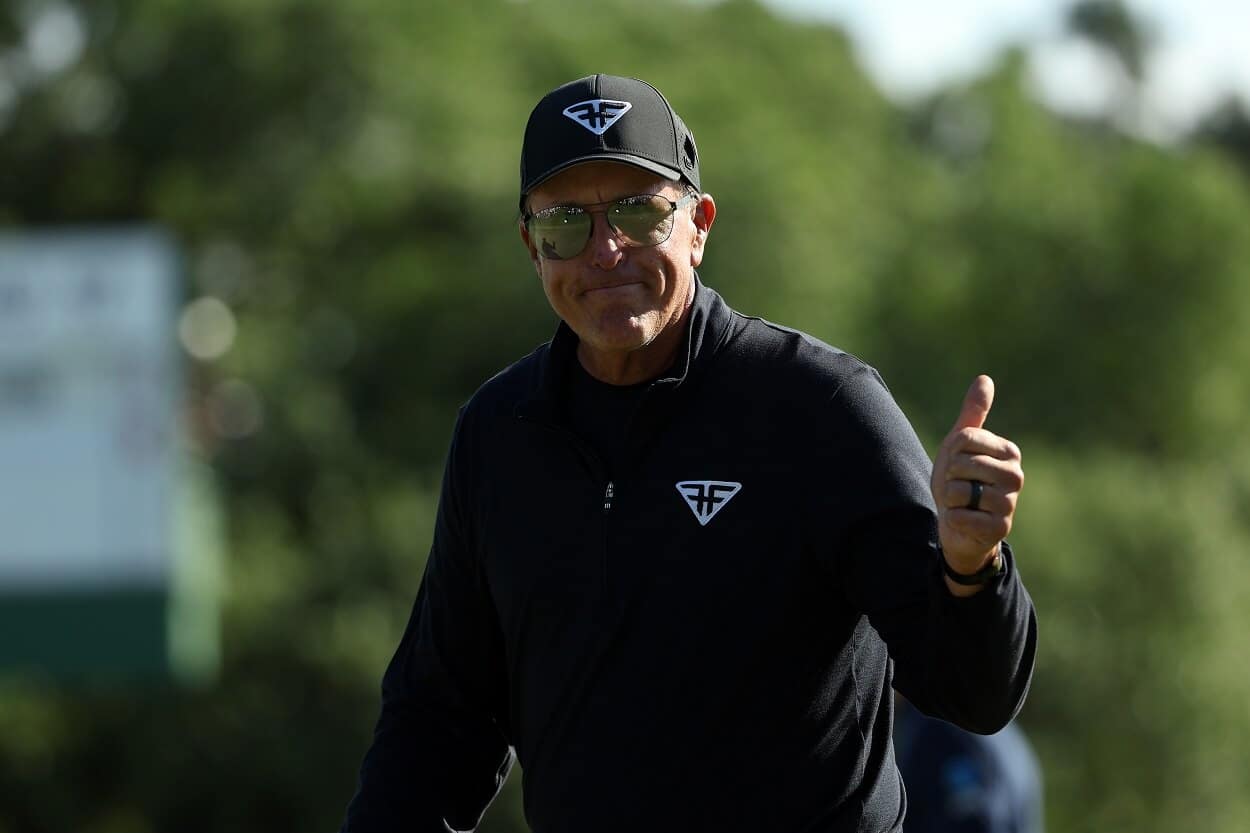 After easily making the 36-hole cut at 4-under, Mickelson struggled a bit in the third round, as did just about everyone in tough conditions, shooting a 3-over round of 75. So he was essentially an afterthought as Sunday's final round began. The only real entertainment was the fact that he was playing alongside Jordan Spieth.
But Mickelson made himself part of the story with a brilliant round. After shooting a 2-under 34 on the front, Phil was even better on the back nine. After pars at 10 and 11, he finished Amen Corner with birdies at 12 and 13. Lefty then added birdies at 15, 17, and 18 — the last two being particularly notable as 17 and 18 played as the two most difficult holes on the course — giving him a 7-under 65, tying his lowest score ever at Augusta. It was also the lowest round in Masters history by a player aged 50 or older.
While the 52-year-old was never going to win (there's no way Jon Rahm was going to falter), that doesn't make his round, or his week as a whole, any less impressive. Tying for second, Mickelson is the oldest player in Masters history to finish in the top five.
And his performance certainly helped his standing in the Official World Golf Ranking. Coming into the week, Mickelson was ranked 425th, the lowest point of his professional career. But his performance at Augusta bumped him up 353 spots to No. 72, which is exactly where he stood the week he joined LIV Golf last June.
LIV Golf events, of course, don't offer OWGR points, so he'll most certainly drop down at least a few spots in the coming weeks. Phil Mickelson's next shot to improve his standing comes next month at the PGA Championship at Oak Hill.