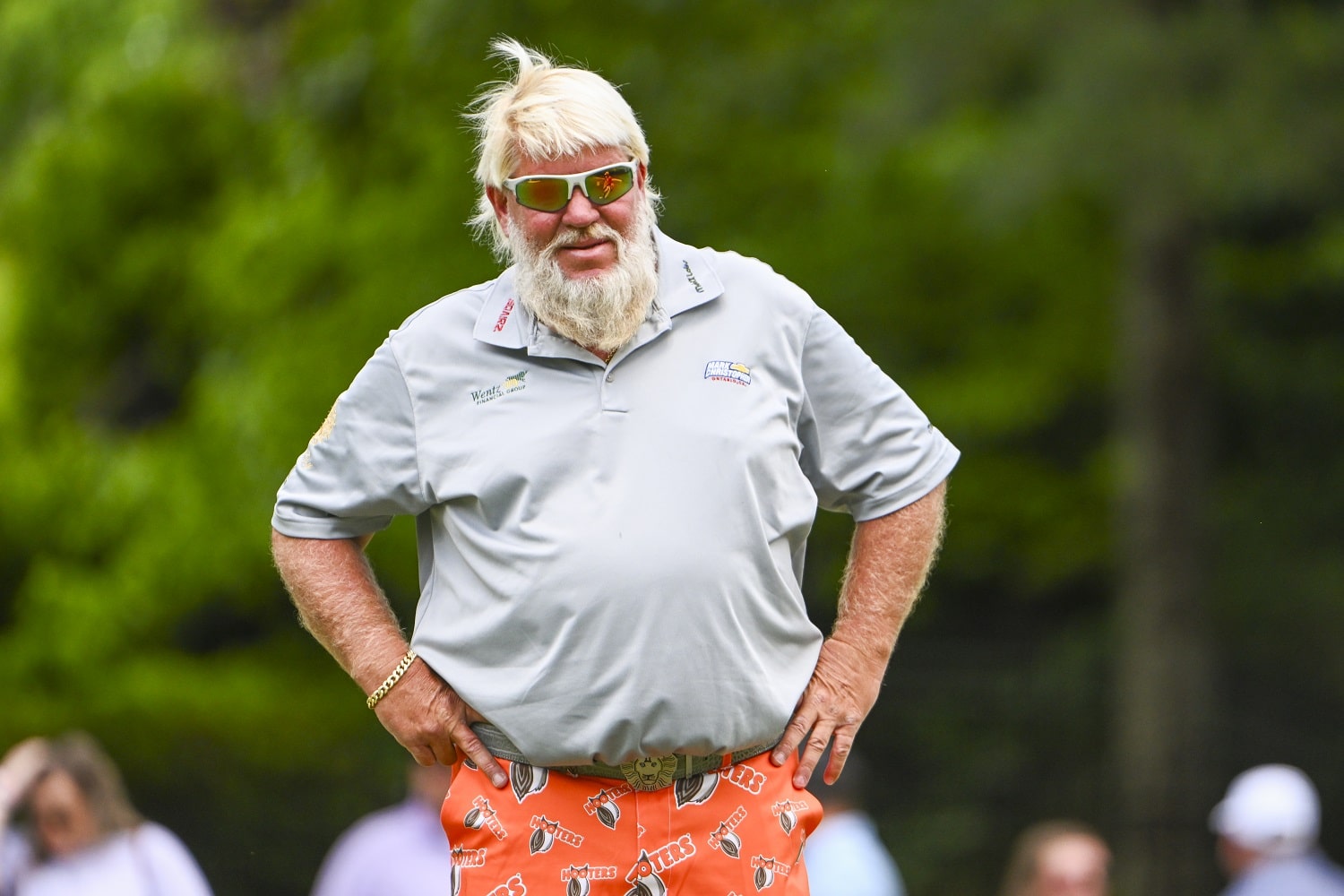 Phil Mickelson May Be Out, but John Daly Just Reminded Us in a John Daly-Like Way That He'll Be at the PGA Championship
John Daly quit another tournament on Friday by failing to sign his scorecard. He is entered in next week's PGA Championship, which he won in 1991.
Phil Mickelson and John Daly share the bond of being two of the unlikeliest major champions in golf history. Daly was a nobody when he won his PGA Championship title and Mickelson was supposedly too old and washed up when he triumphed last spring.
They've also made news for the wrong reasons at various times. So, hours after Mickelson made headlines on Friday by withdrawing from the PGA Championship, Daly's figurative response was obvious: "Hold my beer."
John Daly DQ'd at the seniors tour's first 2022 major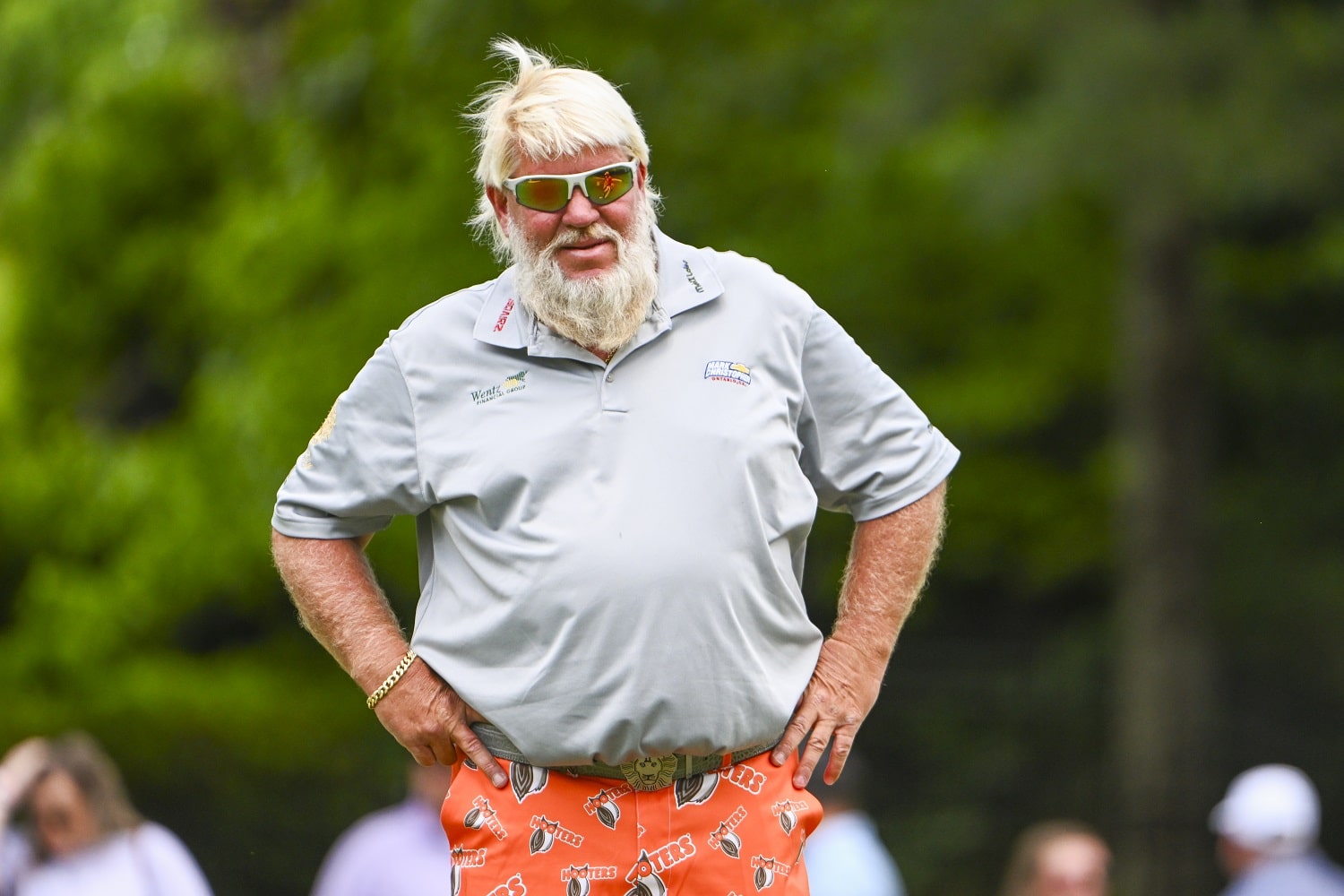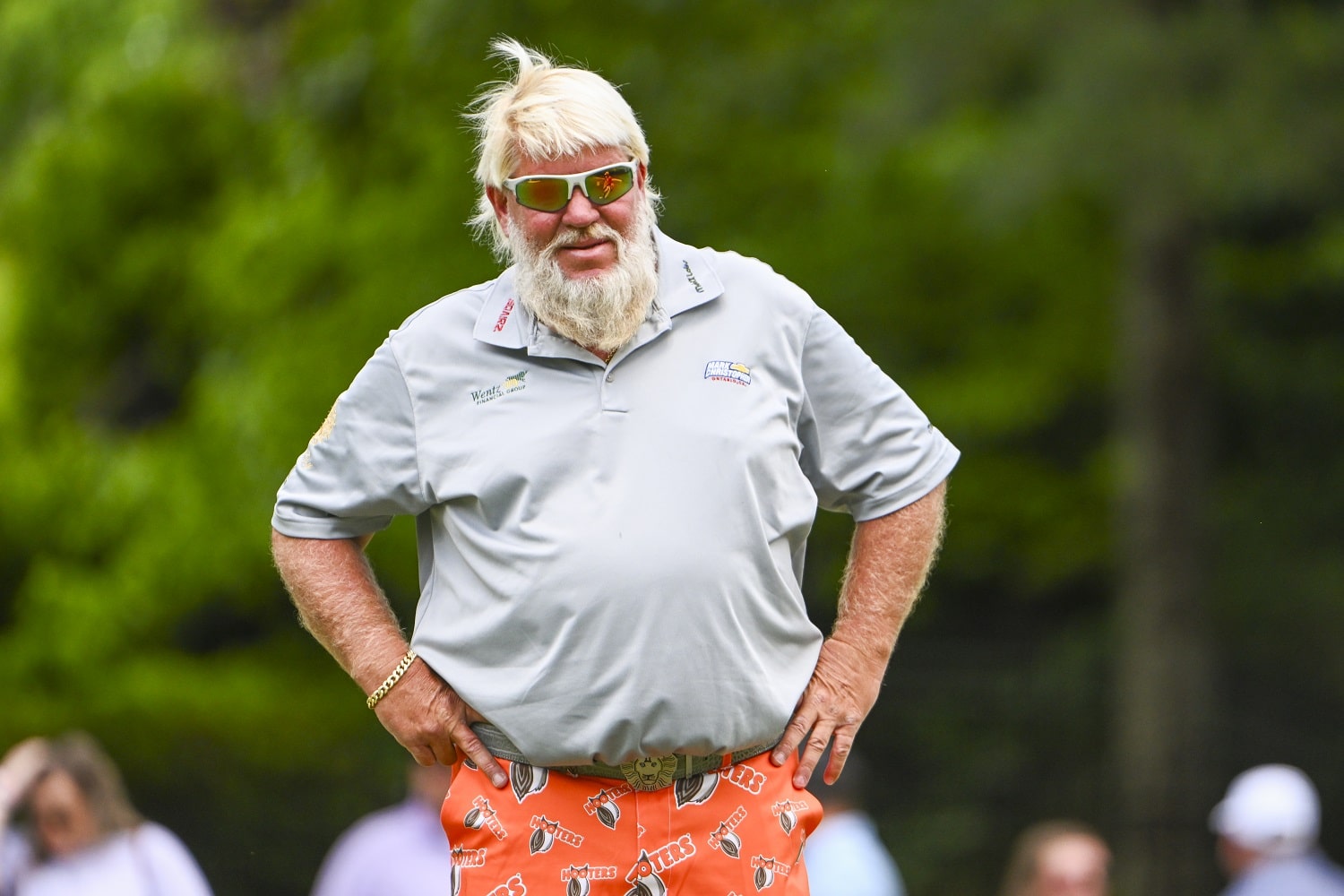 Veteran golfer John Daly probably wasn't going to win the Regions Tradition in Birmingham, Alabama, but he was playing some of his best golf of the season. He opened with 68-72 in the 72-hole tournament, the first major on the PGA Tour Champions schedule, and was tied for 16th.
Starting Friday's round on the 10th tee, Daly played the back nine in 3-under-par 33. He made his fourth birdie of the day at No. 2 and was still 4-under for the round through 15 holes. As happens all too frequently, however, Daly proceeded to self-destruct.
He double-bogeyed the par-3 seventh hole and did it again on the par-4 ninth, where he four-putted. Afterward, he made a Daly-esque move by not signing his scorecard, according to tournament officials.
That will get a competitor disqualified at any level, and that's what happened at Greystone Golf & Country Club.
John Daly has signed up to play in the PGA Championship
John Daly roared onto the golf scene in 1991 by winning the PGA Championship by three strokes over Bruce Lietzke as a last-minute alternate. He won four more times on the PGA Tour, including the 1995 British Open in a playoff over Costantino Rocca, but his last victory came in 2004. He scored his one PGA Champions Tour triumph in 2017.
Daly has missed 20 of 21 cuts on the PGA Tour since March 2015 and hasn't been much of a factor for most of his time on the Tour Champions circuit either. In six starts this season, he has not finished better than 27th.
Still, he is on the list of entries for the PGA Championship next weekend at Southern Hills in Tulsa, Oklahoma. It's the only major he plays anymore, and Daly hasn't made the cut since 2012.
Bailing out of the Champions Tour event two days early may be Daly's way of getting to Oklahoma early and sneaking in some additional practice.
The former PGA Championship winner has a history of giving up
Though this weekend is the first time John Daly has taken a DQ in a Tour Champions event, he does have a lengthy history of blowing off tournaments once a round goes awry. That includes the 1993 Kapalua International, where the third double-bogey of the day prompted him to walk off the course. Coupled with a similar stunt a month earlier at the Southern Open, it prompted a PGA Tour suspension that would cost him an appearance in the Skins Game.
In 1998, he pulled the unsigned scorecard stunt at the St. Jude Classic after shooting a 74 and breaking a club. Four years later in Australia, he reacted to a triple-bogey seven to conclude his round by throwing his putter into a pond and again not signing his card.
Like Sportscasting on Facebook. Follow us on Twitter @sportscasting19 and subscribe to our YouTube channel.