John Daly Put Integrity Ahead of $1 Million at the British Open
American golfer John Daly says he turned down $1 million to throw the 1995 British Open, one of two golf majors he has won in his career.
John Daly came out of nowhere to record his first victory in a major tournament at the 1991 PGA Championship. His second triumph in a major came after a shady character encouraged him to fade back into obscurity in exchange for $1 million.
Daly discussed details of his 1995 British Open episode back in 2014, though the story only gained traction this month when someone unearthed the interview.
John Daly won the 1995 British Open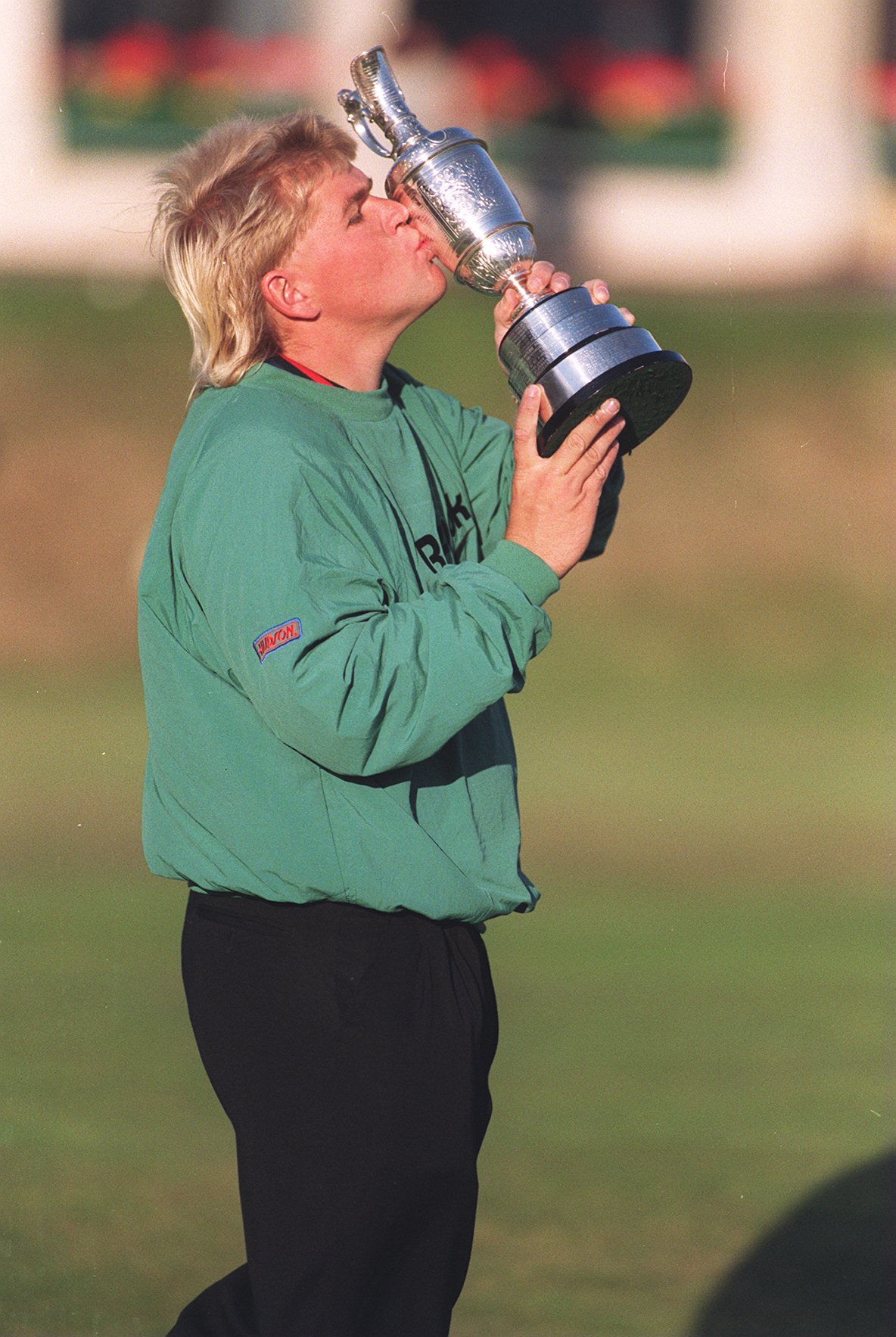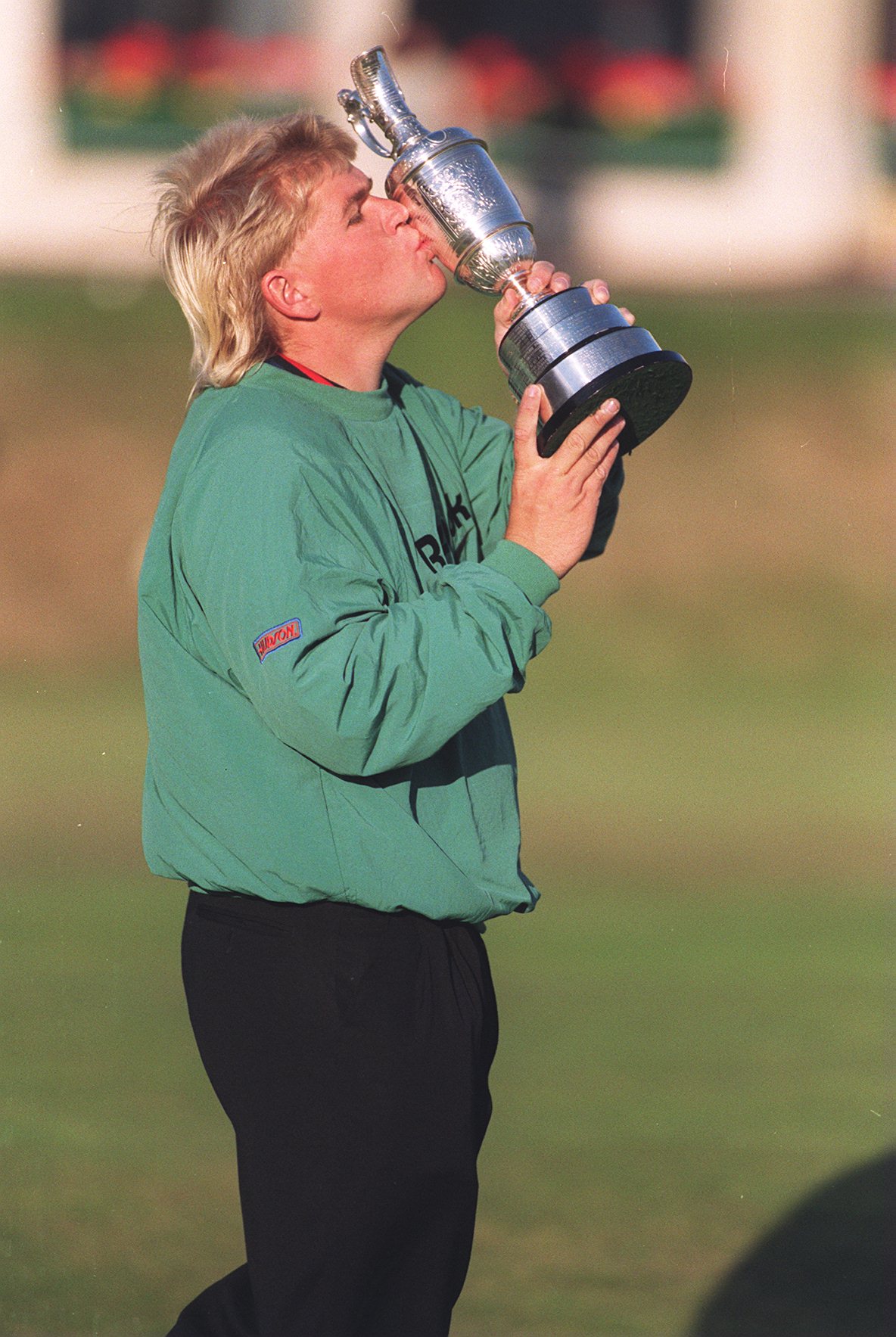 John Daly's improbable win in the PGA Championship after making the field as the ninth alternate, has been legendary for three decades. It started a colorful and occasionally outlandish pro career for Daly, who bombed out of this spring's PGA Championship by shooting 85-86—171 to miss the cut.
His victory at the 1995 British Open at the Old Course at St. Andrews was almost as good a story. Daly tied for the lead at the end of each of the first two rounds, but he shot a third-round 73 and fell four strokes behind Michael Campbell.
On Sunday, Daly was already in the clubhouse at 6-under-par, one stroke ahead of Constantino Rocca and two up on Campbell. Rocca flubbed his approach on the 354-yard 18th hole, leaving him with a 65-foot attempt for birdie. Miraculously, he sank the putt to tie Daly and force a playoff.
The playoff format called for the golfers to play holes 1, 2, 17, and 18, with the low aggregate score winning. Daly opened par-birdie to take a two-stroke lead. Rocca then all but handed the victory to Daly at No. 17 by hitting his approach into the Road Bunker. It took him three tries to get out, resulting in a triple-bogey seven.
Daly's 1-under 15 ended up four strokes better than Rocca. He pocketed $199,000 for the victory.
Daly says he rejected $1 million to tank the British Open
Daly claims he could have earned five times his winner's purse by throwing the 1995 British Open but turned down an unsavory proposal.
Now 55, Daly made the revelation in a 2014 interview with Graham Bensinger, who posted it to YouTube as "bonus content"  on June 2, 2021. In the brief clip, Daly said a gambler approached him.
"He says, 'Look if you tank it, I'll give you a million bucks,'" Daly said. "I said, 'Go f**k yourself. No way.'"
Daly didn't specify at what point in the week the gambler made the offer. Links golf was never his strength, but Daly was near the peak of his career at the time, so it is plausible that someone might have regarded him as a threat to win, particularly after holding shares of the lead after the first two rounds.
Daly says there were other encounters with gamblers
In theory, bribing a golfer or tennis player to tank in the latter stages of a tournament isn't that difficult. Playing an individual sport rather than a team competition means there are no teammates to salvage the win if an athlete has an "off" day. On the other hand, the prize money for winning is so enormous on the PGA Tour that it would take a substantial bribe to make the risk worth it.
Daly says the 1995 British Open wasn't the only time he heard from gamblers.
"People would come up and say, 'Can you beat this guy at the British Open? And can you beat that guy?' I'm putting money on you,'" Daly said. "And I said, 'I don't care, but don't get mad at me if it don't work out."
Daly was unsure how to handle being approached, but he wasn't tempted to tank.
"I didn't know whether to report it to the tour or whatever, but you're not going to convince me to do the one thing or the other," he said. "Golf (has) too much integrity involved."
Like Sportscasting on Facebook. Follow us on Twitter @sportscasting19.