John Daly Spent $30,000 in the Most Heartwarming Way After His 1991 PGA Championship Victory
One of the most improbable victories in a golf major changed John Daly's life forever in 1991, and fans have followed his career passionately since. However, few know the story of three other lives that underwent major change that same weekend because of the PGA Championship.
They suffered a stunning tragedy but persevered with Daly's help in a story that went untold for more than a decade and remains largely unknown. We've all heard about unpleasant aspects of Daly's life after his breakthrough triumph, but this story delivers an entirely different perspective.
John Daly's victory in the 1991 PGA Championship was the stuff of legends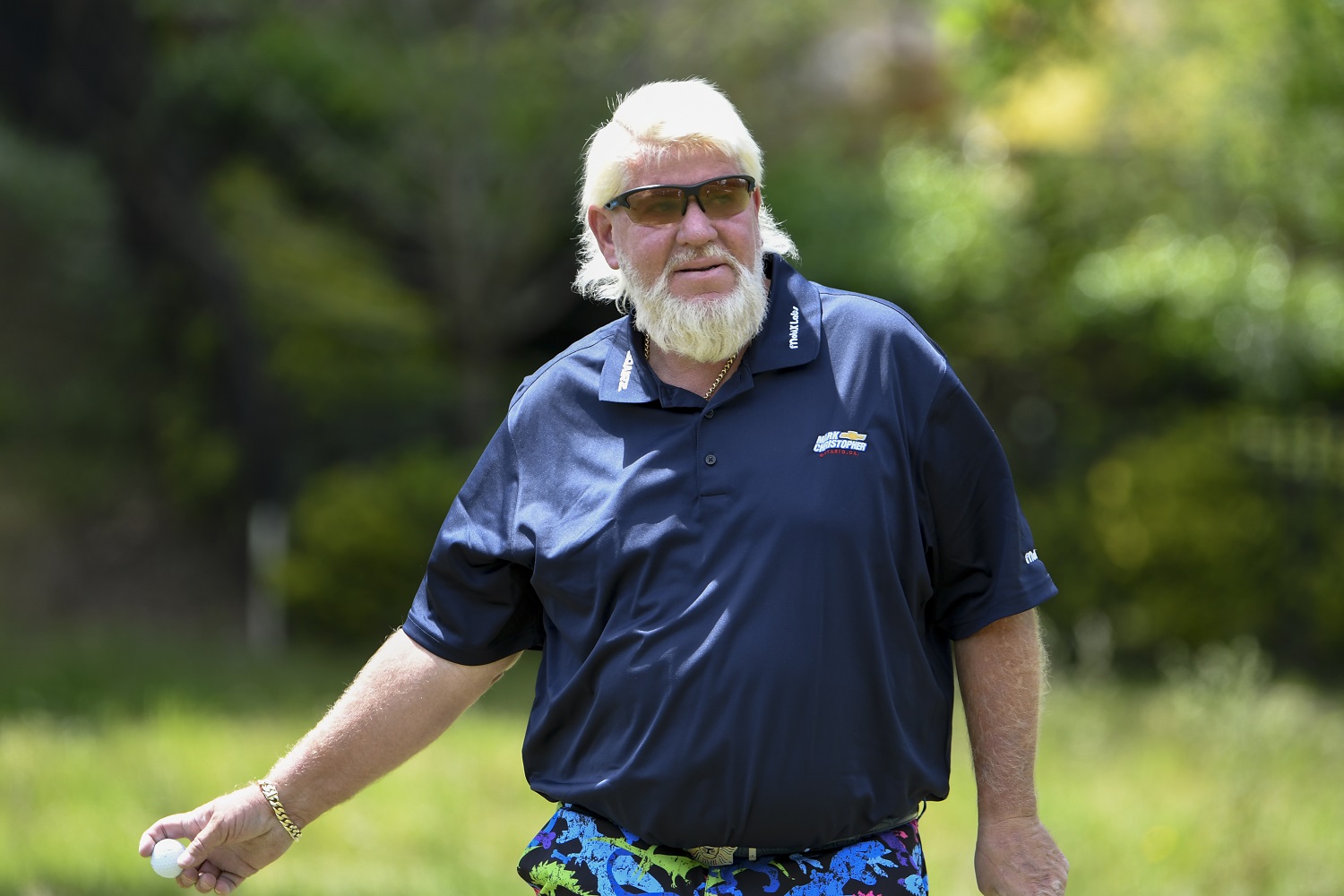 Daly needed four tries to earn his PGA Tour privileges, but it didn't take him long to capitalize in the most improbable of ways in 1991. Daly was a grinder that season, making 21 of 33 cuts and posting 11 top-25 finishes. He had played seven straight weeks over the summer – virtually unheard of now – but was so far down the list of alternates for the PGA Championship that a spot in the season's final major at Crooked Stick Golf Club in Carmel, Indiana, seemed out of the question.
However, Nick Price withdrew a day before the tournament, making him the ninth pro to bow out. Suddenly invited, Daly drove seven hours to get to the course, enlisted Price's caddie, Jeff "Squeaky" Medlin, to carry his bag, and fired an opening-round 69.
Daly closed out with rounds of 67, 69, and 71 to hold off Bruce Lietzke by three shots and earn $230,000 for the first of his five PGA Tour wins. The combination of Daly becoming the first rookie to win a major since Jerry Pate at the 1976 U.S. Open and his "grip it and rip it" style immediately endeared Daly to golf fans.
Tragedy struck at the PGA Championship
A storm rolled through Carmel, Indiana, during the first round of the 1991 PGA Championship, requiring tournament officials to evacuate the course. Spectator Tom Weaver was walking to his car when a bolt of lightning struck him in the chest, killing the 39-year-old fan. He left behind a wife, Dee, and two pre-teen daughters, Emily and Karen.
Days after his breakthrough victory, Daly wrote a check for $30,000 and sent it to Dee Weaver, asking her to set up a college fund for her daughters. The gesture surfaced publicly long after the fact.
"For him to win this iconic tournament and to be so selfless and share his winnings with us, it does shed a light on his true character and what he values most," Weaver told ESPN.
Weaver, who has since remarried, sought out an investment adviser, and Daly's money put Emily through two years at Purdue, after which she finished up degree work in respiratory therapy from the College of DuPage. Karen majored in biology at Indiana, attended medical school, and now works as a palliative physician.
"I didn't understand the magnitude of John's sacrifice at the time," Emily said. "I just assumed it was some guy who had gotten a big paycheck and was generous enough to give some of it to us."
Said Daly: "It really was amazing what their mother did with the money to help her children at the time."
Daly finally met the Weaver family
Daly said he feared triggering memories of the tragedy, so he did not reach out to the Weavers until hearing in 2005 from Steve Fisher, the girls' stepfather. They agreed to meet soon afterward at a nearby charity tournament.
"I just met two wonderful people," Daly said, according to ESPN. "I met a great mother and a great stepfather, who also stepped up to take great care of those girls. I told them that I was just so proud of them for what they accomplished and, to this day, was so sad for what they went through at a young age.
"I was just so glad I could step in to help them. And I wasn't looking for any publicity; I was just so happy because it's such a memorable place and special place and special for me in my life."
Like Sportscasting on Facebook. Follow us on Twitter @sportscasting19.