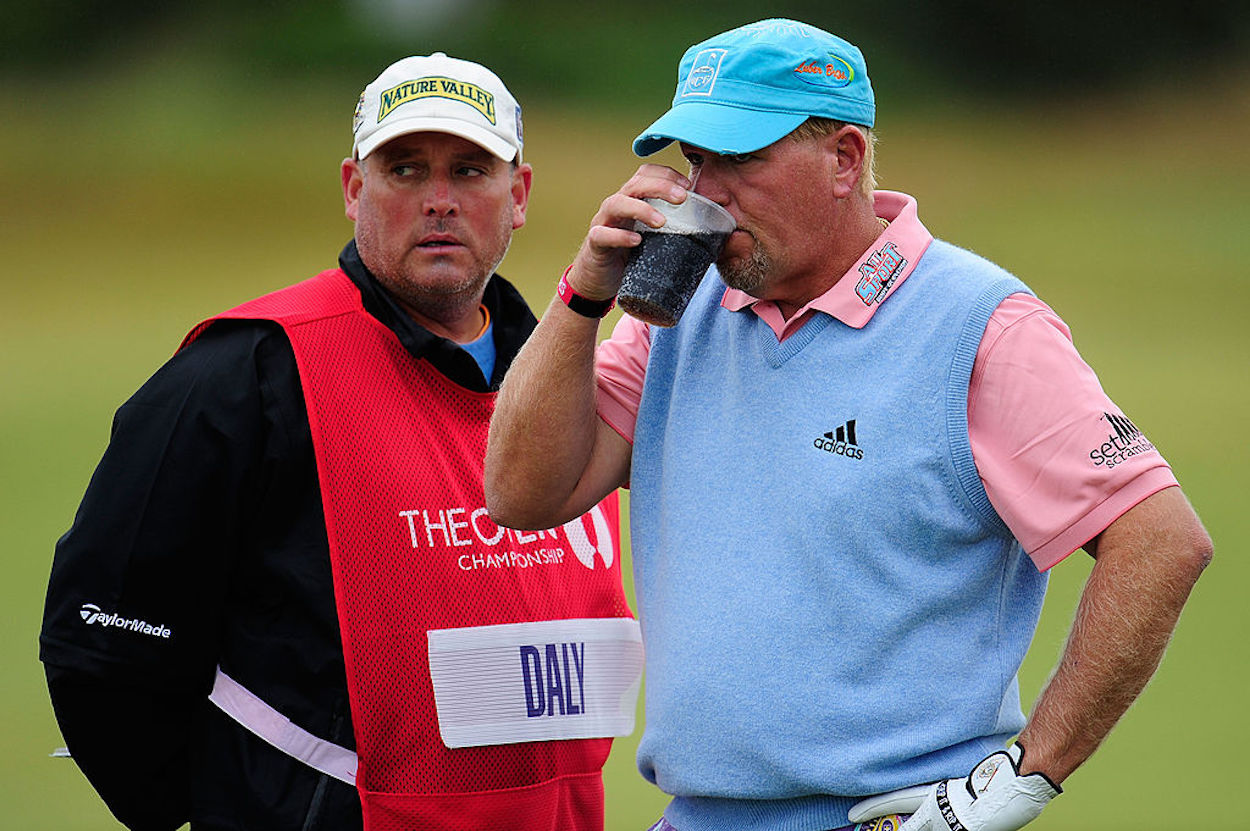 John Daly Once Pounded 5 Beers at the Turn of a PGA Tour Event and Shot a Blistering Back 9
John Daly was quite a character during his PGA Tour career. One famous story involved five beers on the course and an incredible back 9.
John Daly was a fascinating figure on the PGA Tour during his professional golf career. When he wasn't winning tournaments on Tour, he was drinking and gambling his winnings away. Sometimes he even showed up at tournaments hungover or still drunk from the night before, but he never actually drank alcohol during any competitive rounds. Well, except once.
John Daly was a big gambler during his golf career
John Daly is remembered for his life off the course just as much as he's remembered for his actual golf career. He won five tournaments and two majors during his professional career, but he ended up gambling away most of his winnings at the casino.
In the 30 for 30 ESPN documentary Hit It Hard, Daly admitted to the monumental gambling losses he incurred over the years.
"We figured I lost about $98 million and won about $45 million gambling," Daly said in the documentary. "So, yeah, I lost around $50 million.
"I love the action. I love the adrenaline, going in there," Daly continued. "Now if I gamble, I play the $25 slots. If I hit something, I might move up to $100. But I don't do what I used to do anymore.
"People are going to say that I should regret it, but I did it. You know, I move on from it. I had a lot of fun doing it."
Daly routinely showed up to tournaments drunk or hungover
Aside from his avid gambling, Daly was also a heavy drinker during his days on the PGA Tour. He once even claimed he would win every week on Tour if he could drink during his rounds.
In a 2016 interview with Graham Bensinger on In Depth with Graham Bensinger, Daly admitted he would binge drink before tournaments and routinely show up to the course hungover or drunk.
But that never bothered Daly. Drinking didn't affect his play like it would other players. He would spend his free time exactly how he wanted, and as long as he showed up in time for his tee time in the morning, no one batted an eye.
John Daly once pounded five beers during a round on the PGA Tour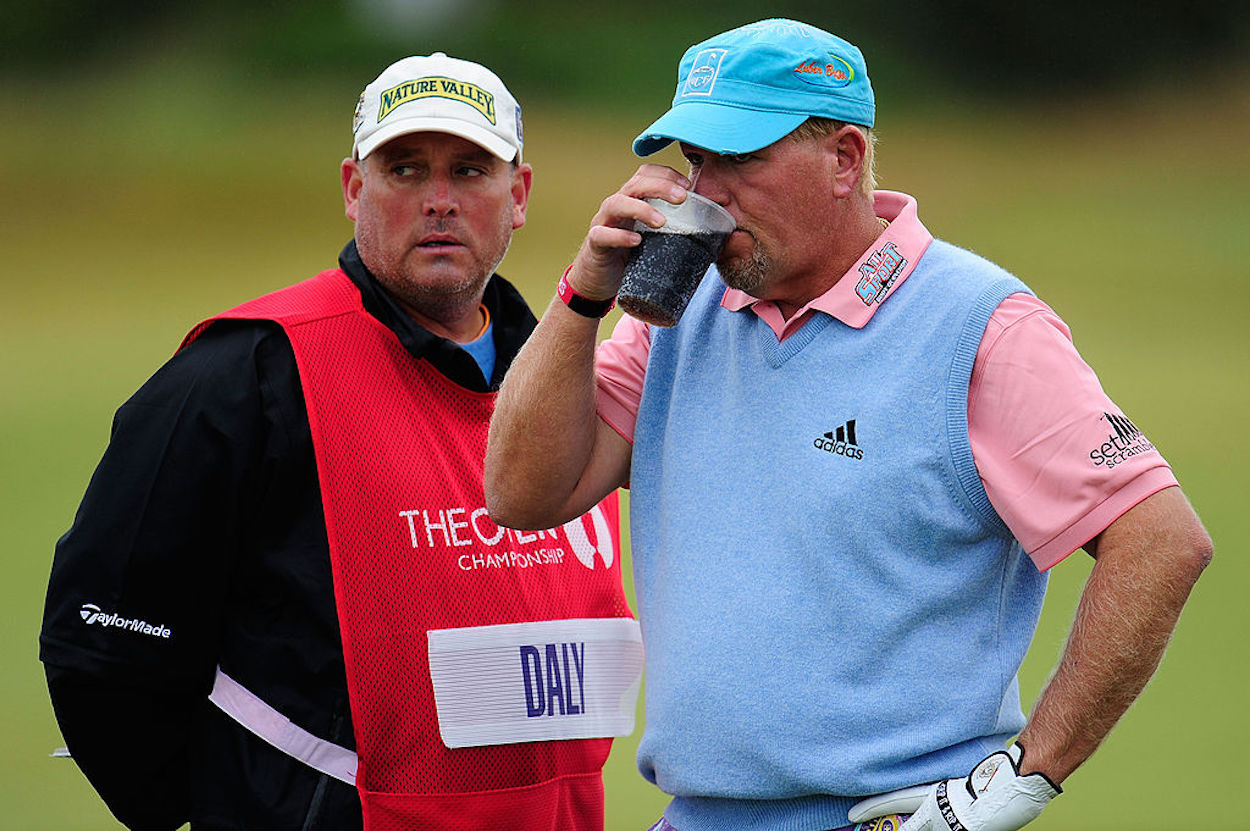 Daly typically behaved on the course during his professional career, but one time the round was just moving too slow for the two-time major winner. After a rough front nine, Daly decided to slug a few drinks at the turn, and it made him play even better down the stretch.
"I never had any alcohol on the golf course that I remember, except for one time, and that was the L.A. Open," Daly said in the documentary Hit It Hard. "It was so slow and I played the back nine first. I think I'm two or three over. I went in the locker room and downed like five beers, and I think I shot four under on the front nine. That is the only time I know that I ever drank during a round, and I played great. I played great that week. I finished strong."
What a specimen.