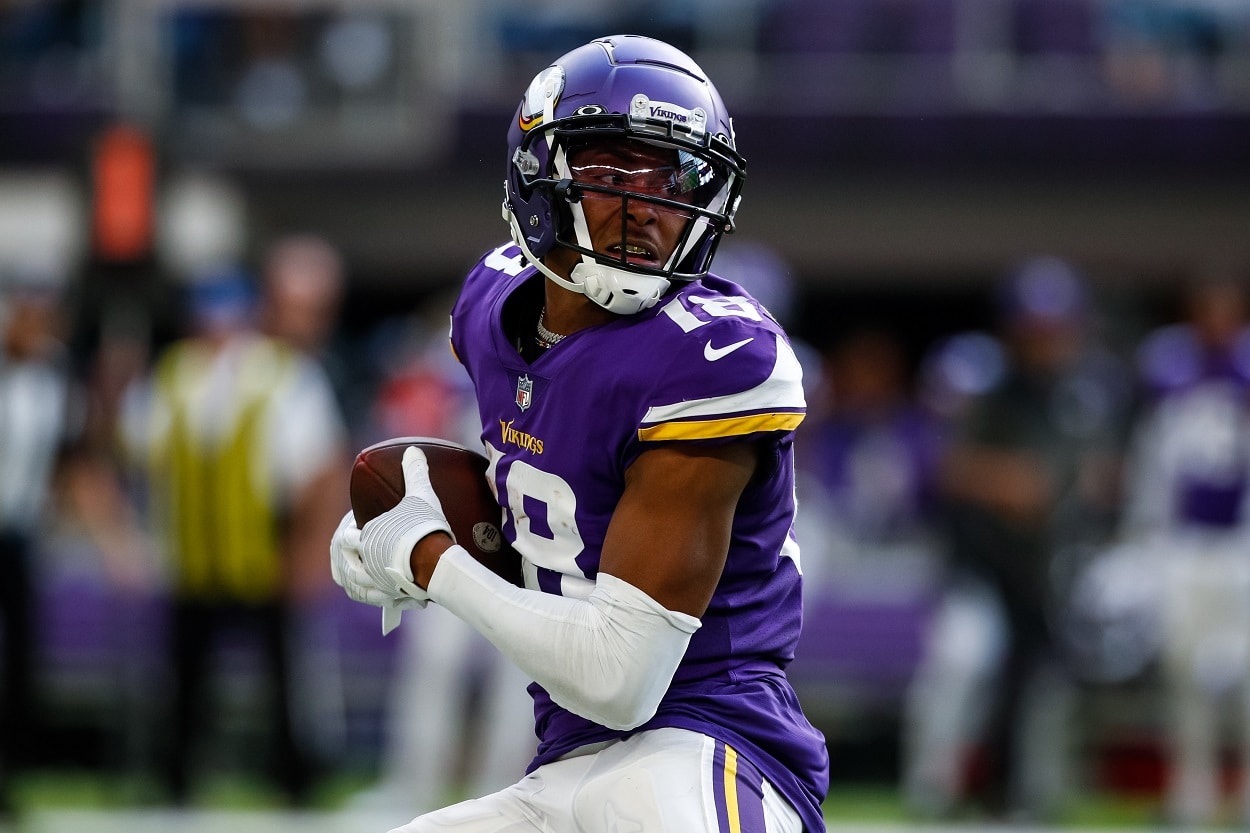 Ranking the 4 Wide Receivers Taken Ahead of Justin Jefferson in the 2020 NFL Draft
Ranking the four wide receivers taken ahead of Justin Jefferson in the 2020 NFL Draft.
Of the 35 wide receivers selected in the 2020 NFL Draft, LSU Tigers superstar Justin Jefferson was the fifth on the board. Taken with the 22nd overall pick by the Minnesota Vikings, the Louisiana native vowed that the four teams who took a wideout that wasn't him would be sorry, and he's certainly backed up that statement thus far.
Jefferson, who caught 165 passes for 2,415 yards and 24 touchdowns at LSU, has been an All-Pro selection each season of his young NFL career and is bound to earn that honor several more times. Who knows? Given his production, he could easily become the first wide receiver to break the 2,000-yard mark or to win NFL MVP. Or both.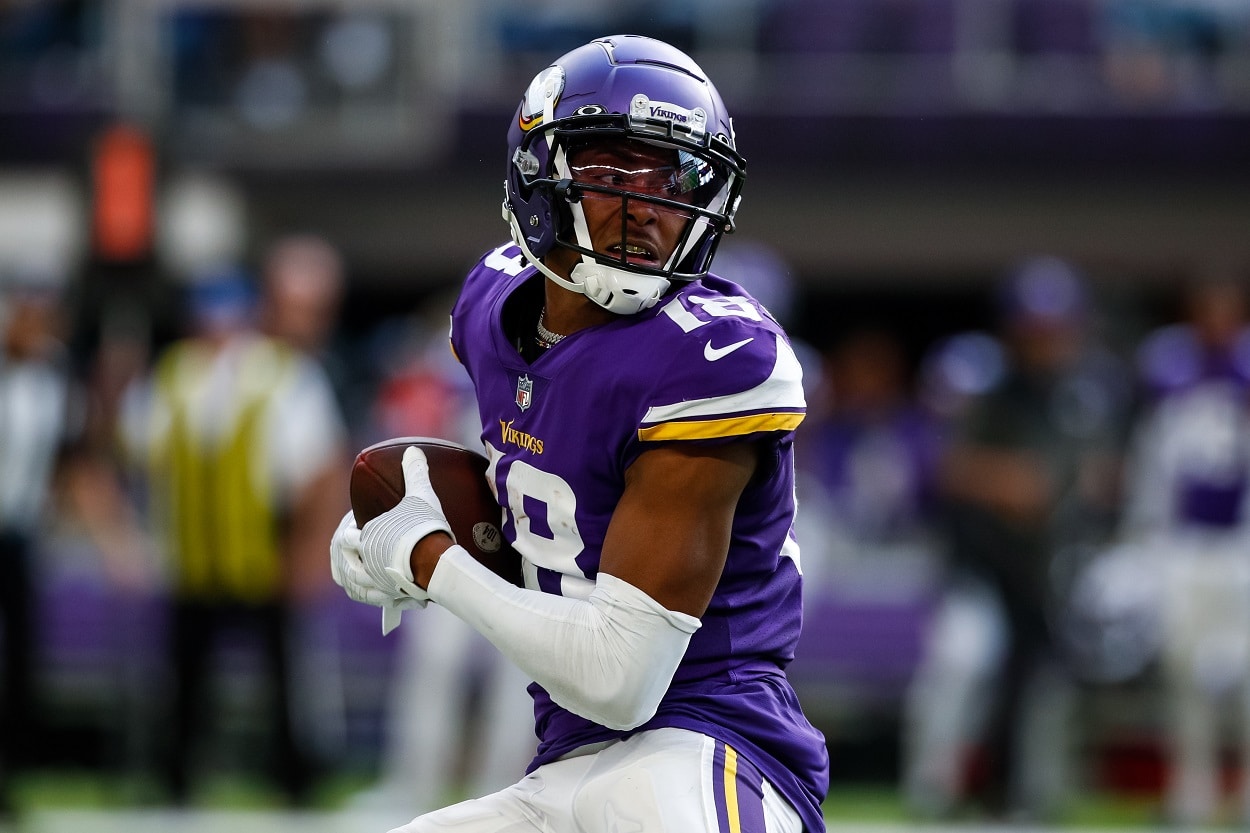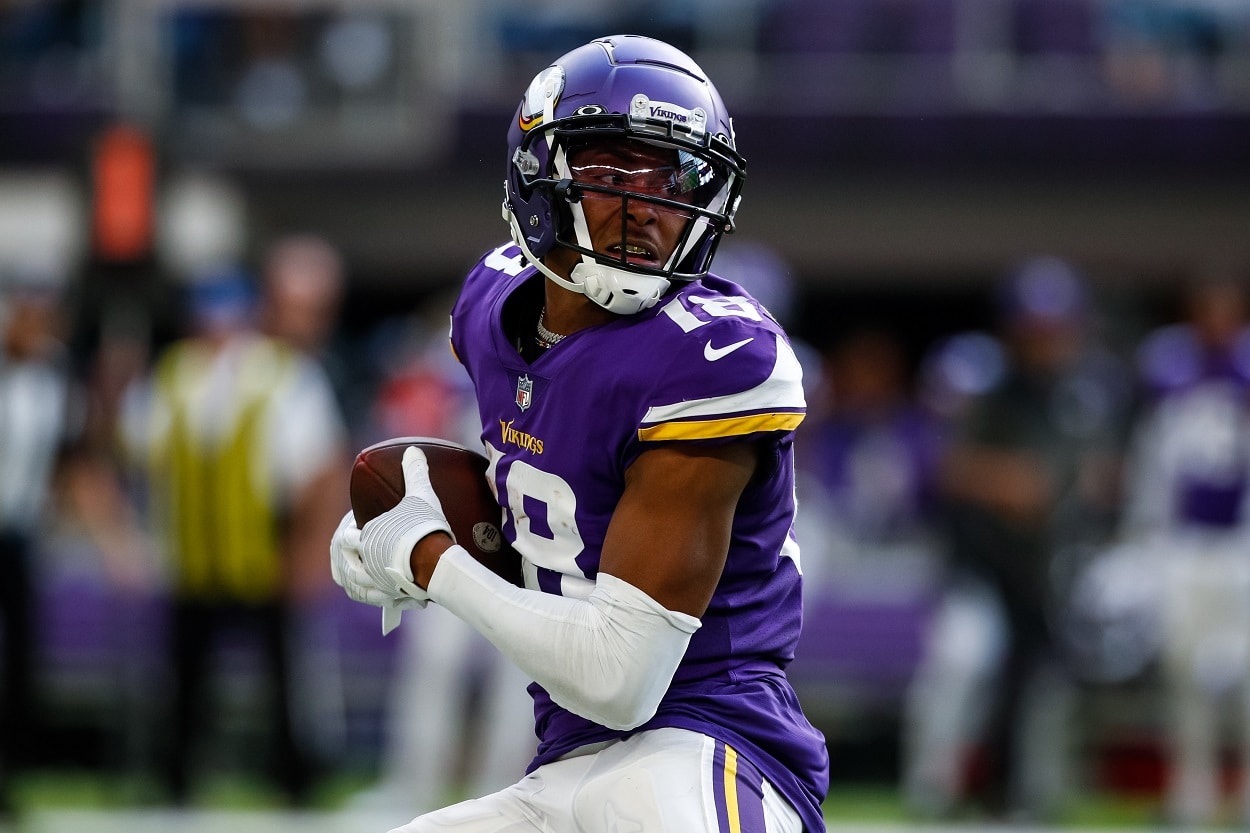 As for the four wideouts taken ahead of Jefferson in 2020, they're all solid players in their own right. But they're just not quite on his level — at least at this point in time.
So let's quickly rank the four wide receivers selected before Justin Jefferson in the 2020 NFL Draft.
4. Henry Ruggs (No. 12 overall, Las Vegas Raiders)
Alabama's Henry Ruggs III was the first wide receiver off the board in the 2020 NFL Draft, taken with the 12th overall selection by the Las Vegas Raiders.
Ruggs won a national title with his home-state squad, but oddly never made a single All-SEC team despite catching 98 passes for 1,716 yards and 24 touchdowns in three years with Nick Saban. He also added eight scores for the Crimson Tide as a kick/punt returner and another in a rushing capacity.
Ruggs was off to a decent start in his first season and a half with the Raiders, but his NFL career is likely over as he was involved in a fatal car crash in which he rear-ended another vehicle in Las Vegas while driving at extremely high speeds. He was charged with driving under the influence resulting in death and reckless driving, and faces a lengthy prison sentence if convicted.
3. Jalen Reagor (No. 21 overall, Philadelphia Eagles)
It was thought by many, including Justin Jefferson himself, that the Philadelphia Eagles would use the No. 21 selection in 2020 on the LSU star.
But Philly instead opted for TCU's Jalen Reagor, a two-time Second-Team All-Big 12 selection. In three seasons with the Horned Frogs, the Texas native caught 148 passes for 2,248 yards and 22 touchdowns.
But things simply didn't work out for Reagor with the Eagles, who traded him to Minnesota ahead of the 2022 season, where he sits behind Justin Jefferson on the depth chart.
2. Jerry Jeudy (No. 15 overall, Denver Broncos)
Unlike Ruggs, Jerry Jeudy was a two-time First-Team All-SEC selection at Alabama, where he caught 159 passes for 2,742 yards and 26 touchdowns.
In his second of three seasons in Tuscaloosa, Jeudy was also named a Consensus All-American and won the Biletnikoff Award. He was a Heisman Trophy candidate leading into his third and final year with the Tide but fell out of the race when his numbers dropped off a touch at the end of the season when Tua Tagovailoa went down with a season-ending injury.
Jeudy has gotten off to a solid-enough start with the Denver Broncos, but his production figures to pick up with Russell Wilson throwing him passes.
1. CeeDee Lamb (No. 17 overall, Dallas Cowboys)
Thus far, the best wide receiver not named Justin Jefferson to come out of the first round of the 2020 NFL Draft has been CeeDee Lamb, who the Dallas Cowboys selected at No. 17 overall.
You'll notice I said "in the first round" there as there are some strong candidates who were chosen after Jefferson, such as Tee Higgins (No. 33), Michael Pittman Jr. (No. 34), Chase Claypool (No. 49), and Devin Duvernay (No. 92), who could stake their respective claims as the years roll along.
Jerry Jones was extremely high on Lamb, who caught 173 passes for 3,292 yards and 32 touchdowns in three seasons at Oklahoma, and turned down multiple trade offers to stay in the slot and make him the third wideout off the board.
Lamb came in and produced immediately but has a lot more coverage on him with Amari Cooper out of the picture.
Stats courtesy of Sports Reference
Like Sportscasting on Facebook. Follow us on Twitter @sportscasting19 and subscribe to our YouTube channel.