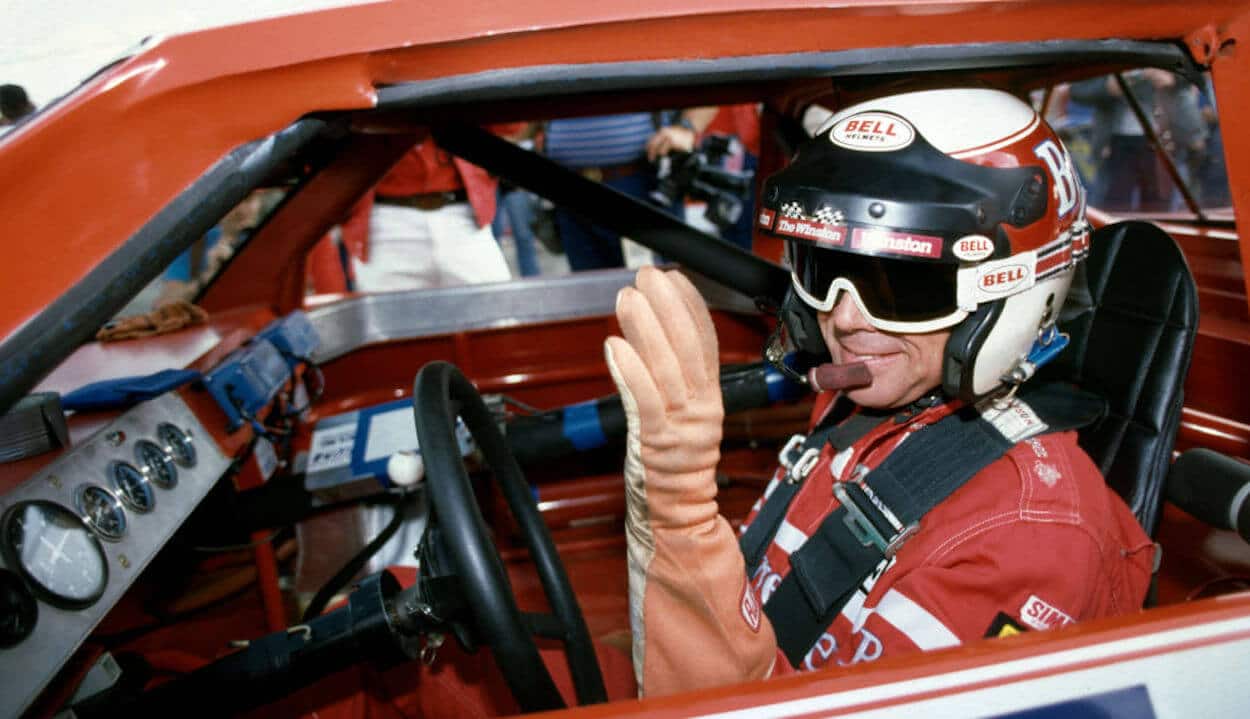 Ranking the NASCAR Cup Series' Top 5 Road Course Racers of All-Time
Over more than six decades of road-course racing, several drivers have pulled away from the pack. Let's rank those king of the road.
For the overwhelming majority of its 75-year existence, NASCAR's premier series has competed on a road course at least once a season — and it's typically happened more than once.
Over more than six decades of road-course races, several drivers have naturally set themselves apart as road-course aces, or — perhaps we should call them — kings of the road.
Starting at No. 5 and working our way down to No. 1, let's rank the five greatest road-course drivers in NASCAR history based on overall win totals at road courses, variety of road courses won at, road course winning percentages, and sustained excellence at any one particular road circuit.
5. Darrell Waltrip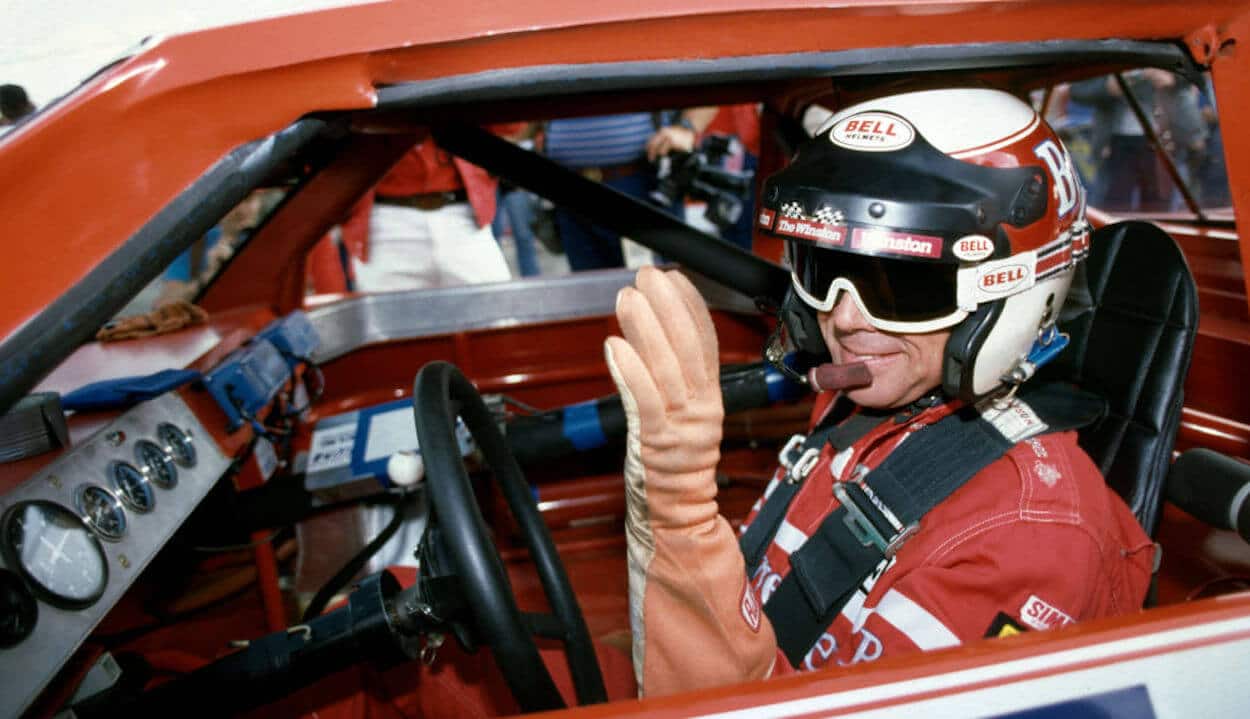 No one has triumphed more often at a single road course than Darrell Waltrip, the three-time NASCAR Cup Series champion and 84-time Cup Series race winner turned NASCAR Hall of Famer and FOX Sports broadcaster.
DW, as Waltrip has long been nicknamed, amassed an amazing five victories and nine poles at Riverside International Raceway, the 2.62-mile California road course that hosted 48 Cup Series races between 1958 and 1988.
Making Waltrip's accomplishments at Riverside all the more impressive is that he went to Victory Lane here with multiple car manufacturers (Chevrolet and Buick) and multiple teams (Junior Johnson & Associates and DiGard Racing) and did so in multiple decades (the '70s and '80s).
4. Rusty Wallace
No one could ever accuse Rusty Wallace of being a one-trick or even two-trick pony when it came to road courses. Over his Hall of Fame career, the 1989 NASCAR Cup Series champion won twice at Riverside, twice at Watkins Glen, and twice at Sonoma Raceway for a total of six road course victories.
Had Riverside continued to host Cup Series events beyond 1988, there's no telling how many races Wallace might've won there, considering that when the track closed, he was just getting warmed up (he took the final two checkered flags at Riverside, triumphing in both 1987 and 1988).
Although more well-known for his success on short tracks, Wallace put together a road-course resume that will hold its own against almost anyone.
3. Jeff Gordon
The all-time leader in NASCAR Cup Series road course victories with nine, Jeff Gordon was all but unstoppable at various times throughout his career at both Watkins Glen and Sonoma — which, during his driving days, were the only two road courses on the Cup schedule.
Gordon's wins were split almost evenly between the two tracks, as he went to Victory Lane five times at Sonoma in his home state of California and prevailed on four occasions at the much faster, far less twisty Watkins Glen circuit.
The biggest knock on Gordon's road course achievements is that they came at just two tracks — which he, of course, couldn't help — and with one team, Hendrick Motorsports. The four-time Cup Series champion also never went to Victory Lane at a road course over his final nine seasons in the sport. But between 1997 and 2006, he seemed virtually unbeatable on the tracks where left-hand turns and right-hand turns are required.
2. Tony Stewart
To understand how stellar Tony Stewart was at Watkins Glen and Sonoma — the two road courses where he competed — it's important to consider some stats.
First, eight of Stewart's 49 career Cup Series winner trophies came from a road course. That's over 16 percent if you're doing the math. Now, consider this: road course races made up less than 6 percent of the Cup Series schedule in most of the years that Stewart competed in NASCAR's premier division.
The bottom line? Stewart's winning percentage on road courses absolutely crushed his winning percentage on ovals. And had there been more road course races on the Cup tour than just the one annual visit to Watkins Glen and Sonoma during his day, it's hard to imagine how many times he might've been king of the road.
Bear in mind, too, that although Stewart finished his career with one fewer road course win than Jeff Gordon, he only made 34 road course starts, compared to Gordon's 47. So, Stewart's winning percentage on road courses (23.5%) was actually better than that of Gordon, his chief road course rival (19.1%).
And, unlike Gordon, Stewart remained a force to be reckoned with on road courses up until the end of his career, as it was at Sonoma in 2016 that he captured his final Cup victory.
1. Chase Elliott
NASCAR's best road course racer of all time — all factors considered — is none other than Chase Elliott, the current driver of the No. 9 Hendrick Motorsports Chevrolet.
Although his seven road course wins place him third on the all-time list of road course winners behind Jeff Gordon and Tony Stewart, Elliott is only 27 years old and in just his eighth season as a full-time NASCAR Cup Series driver. If Elliott continues winning road course races at the rate he's won them up to this point, he'll completely smash the win totals of Gordon and Stewart and likely put the number completely out of reach forever.
Elliott has also won on more road courses — five — than any other driver, which, to be fair, must be partly attributed to the Cup Series now competing on three times as many road courses than it did when most of the road course greats were in their heyday. But Elliott's ability to prevail at five different road venues speaks to the reality that he's not just good at one or even two road circuits. He's pretty darn stout at them all.