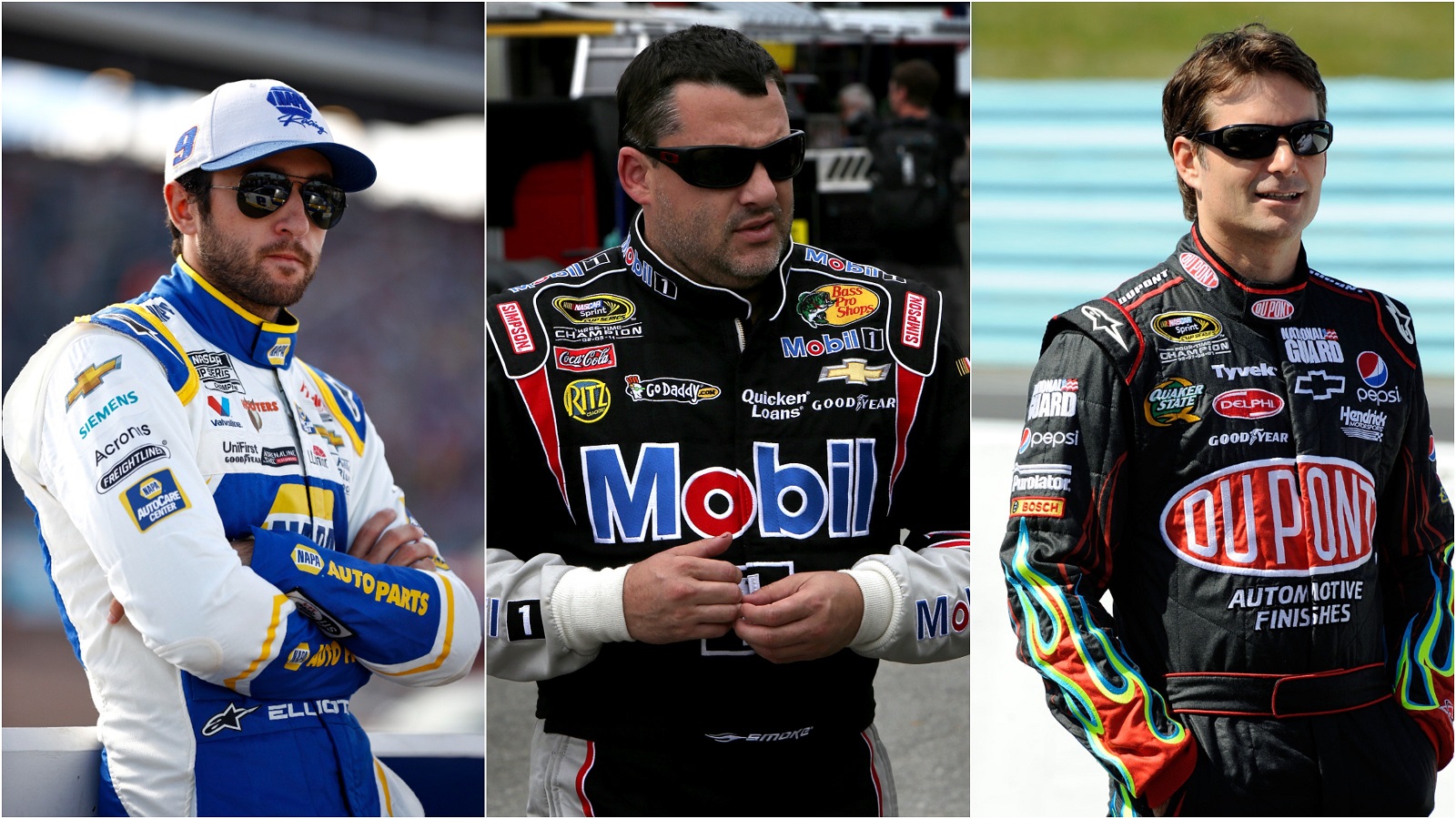 Who Has the Most Road Course Victories in the NASCAR Cup Series?
The list will change greatly in coming years, but Jeff Gordon and Tony Stewart have won more road races than anyone in NASCAR Cup Series history heading into this week at COTA.
NASCAR opted to go down a different path starting with the 2021 Cup Series season, and that path was actually a road. After numerous years of contesting just two of the 36 annual races on road courses, the sport's executives traded in some cookie-cutter intermediate ovals in favor of mixing in some right turns.
It freshened up the look, gave casual race fans a reason to make more NASCAR races appointment viewing, and forced drivers to up their game in pursuit of the accomplishments of Jeff Gordon and Tony Stewart. Some have adapted more quickly than others, and it is already starting to alter the answer to the question of which drivers have the most road course victories in the NASCAR Cup Series.
Watkins Glen and Sonoma are no longer the only NASCAR road courses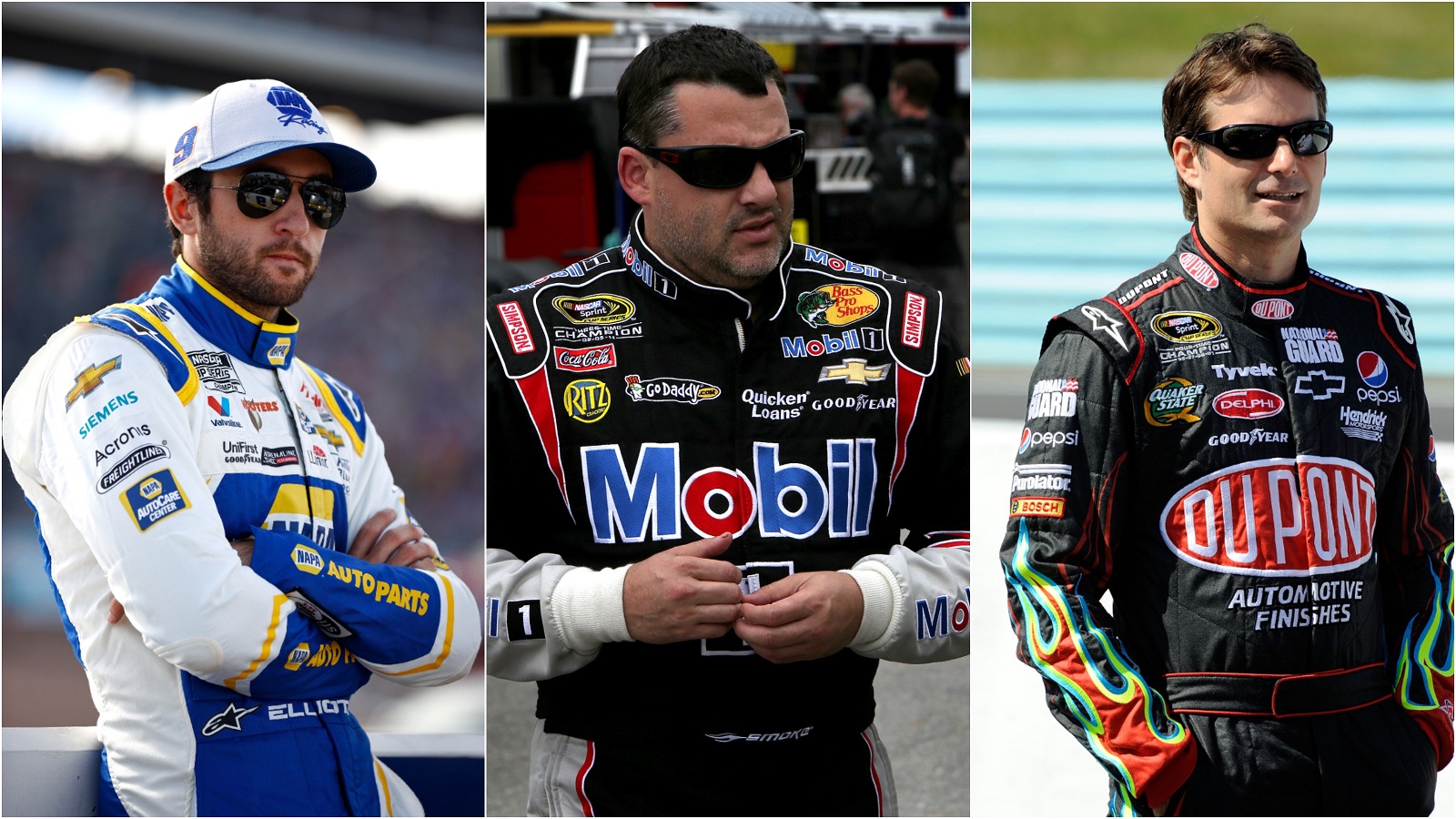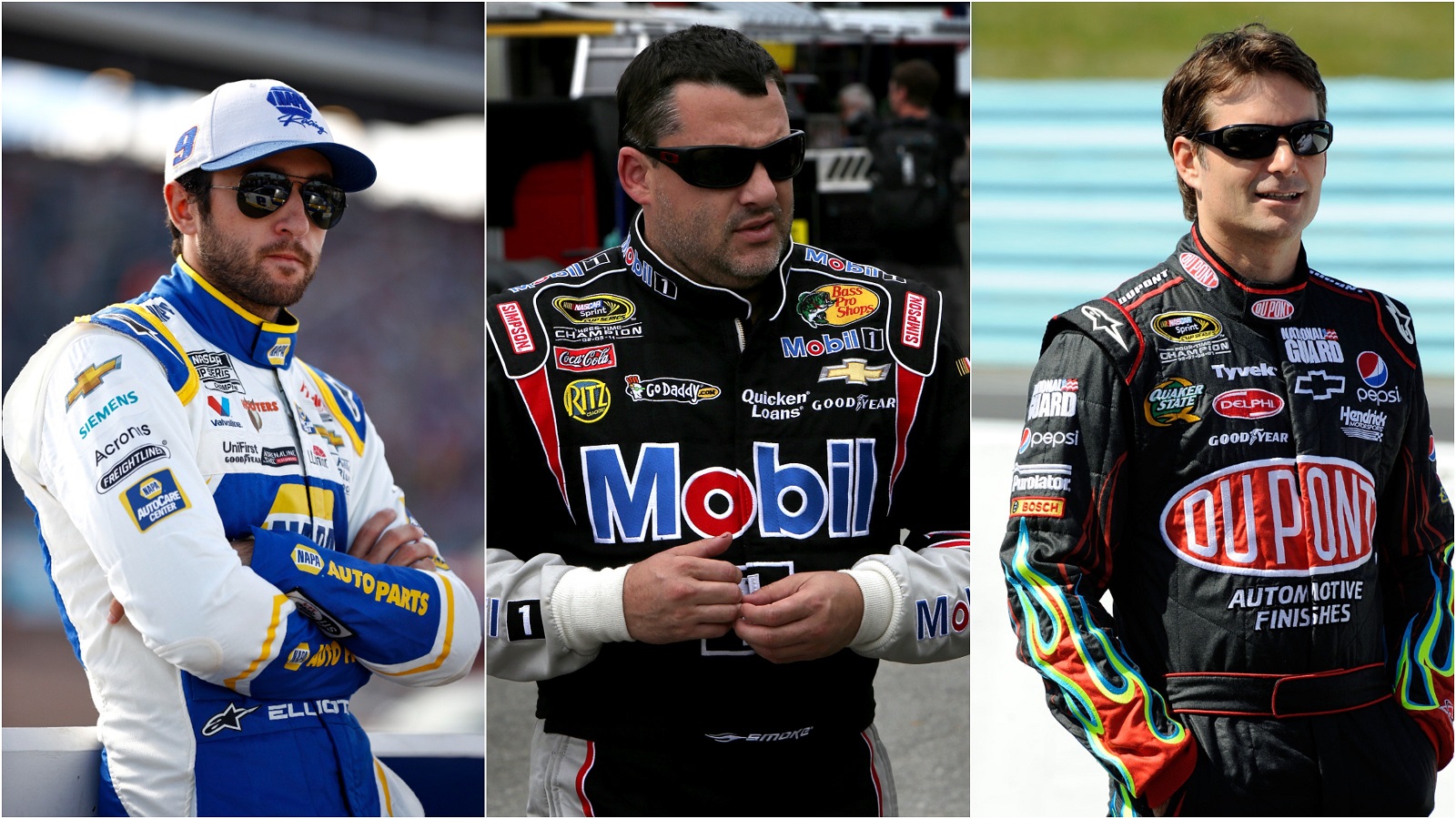 The jump to seven road courses on the 2021 NASCAR Cup Series schedule was a dramatic increase from the traditional two.
NASCAR visited Watkins Glen three times from 1957-65 but didn't return until 1986, when Tim Richmond took the checkered flag for one of his five triumphs on the roads. NASCAR has returned every year since (except 2020 because of the pandemic), and Tony Stewart (five wins) and Jeff Gordon (four) became particularly prolific on the upstate New York layout.
The other longtime fixture has been Sonoma Raceway in California. NASCAR added that road course in 1989, with Ricky Rudd capturing the inaugural race. Sonoma proved to be yet another of Gordon's favorite tracks of any sort, scoring five victories there.
Before Sonoma, Riverside International Raceway was the nearly exclusive NASCAR road course, hosting 48 races from 1958-88, with many of them through 1976 being 500-mile marathons. Darrell Waltrip and Bobby Allison prevailed there five times apiece.
Who has the most road course victories in NASCAR Cup Series history?
Despite getting just two cracks per year at competing on road courses, Hall of Fame driver Jeff Gordon entered the 2022 season holding the NASCAR record with nine wins on road courses. Five came at Sonoma and four at Watkins Glen, and Gordon scored season sweeps in 1998 and '99. In fact, he won six consecutive appearances on the roads beginning at Watkins Glen in 1997.
Gordon retired after the 2016 season, the same year that the No. 2 driver on the road course list exited the Cup Series. Tony Stewart scored eight of his 49 career victories at either Watkins Glen (five) or Sonoma (three), and Sonoma in 2016 was the final victory of his Hall of Fame career.
Here's the rundown of the complete top five in NASCAR history, including where the others scored their victories:
Jeff Gordon, nine.
Tony Stewart, eight.
Chase Elliott, seven (two at Watkins Glen and the Charlotte Roval, one apiece at Daytona, Road America, and Circuit of the Americas).
(tie) Rusty Wallace and Ricky Rudd, six (each with two apiece at Riverside, Sonoma, and Watkins Glen).
There are six road courses on the 2022 NASCAR Cup Series schedule
The pandemic that reached the United States in early 2020 threw a curve into NASCAR Cup Series scheduling. The plan included just the Sonoma and Watkins Glen road courses during the regular season and the Charlotte Roval in the playoffs. However, the pandemic required adjustments, and the only regular-season road course race was at Daytona.
COVID-19 concerns remained throughout 2021, but NASCAR ran its full schedule as planned, and there were seven road courses. The 2022 calendar contains six competitions on the roads:
March 27: Circuit of the Americas.
June 12, Sonoma Raceway.
July 3: Road America.
July 30: Indianapolis Motor Speedway.
August 20: Watkins Glen International.
October 9: Charlotte Roval (playoffs).
The seven winners on road courses in 2021 were Christopher Bell (Daytona), Chase Elliott (COTA and Road America), Kyle Larson (Sonoma, Watkins Glen, and Charlotte Roval), and A.J. Allmendinger (Indianapolis).
Elliott (seven), Kyle Busch (four), Martin Truex Jr. (four), and Larson (three) are the only active Cup Series drivers with more than two victories on road courses coming into the 2022 campaign.
Like Sportscasting on Facebook. Follow us on Twitter @sportscasting19.