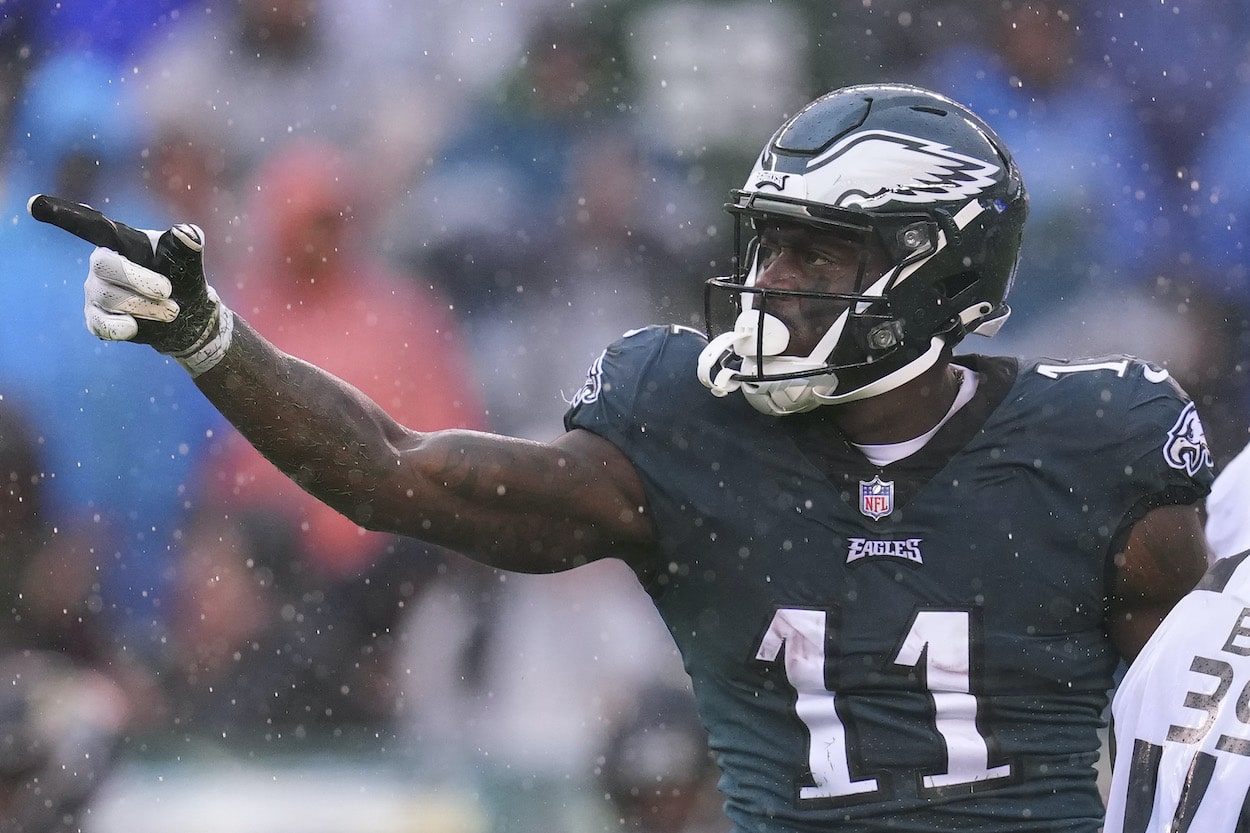 Ranking the Philadelphia Eagles' 5 Best Offseason Moves That Made Their 5-0 Start Possible
A strong offseason set the stage for the Eagles' 5-0 start.
The Philadelphia Eagles are 5-0 for the first time since 2004, and there are more than a few reasons for their hot start. Jalen Hurts has taken a massive third-year jump, the offensive line looks as dominant as it ever has, and head coach Nick Sirianni is starting to look like a home run hire.
But Philly's hot start wouldn't have come to fruition if not for Howie Roseman's brilliant offseason as the general manager. So, let's rank the five best offseason moves Roseman made to propel his Eagles to a 5-0 record.
5. Drafting Jordan Davis
Roseman didn't expect Jordan Davis to fall to the Eagles, so it was an easy decision when the Georgia Bulldog was still on the board at pick No. 13.
Davis has added some depth to an already-deep defensive front, and he's improved every week throughout the young season. Last week against the Arizona Cardinals, Davis logged a season-high 29 snaps and blew up the running game on multiple occasions. When his endurance catches up to his skill, he's going to be a force to be reckoned with for the next decade.
4. Trading for C.J. Gardner-Johnson
When Rodney McLeod left the Eagles for the Indianapolis Colts, he left a major hole in the back end of the secondary. Marcus Epps has filled in admirably for McLeod, but Roseman knew the team needed more depth at safety.
So, when C.J. Gardner-Johnson became available on the trade market, Roseman pounced. The Eagles only gave up a fifth- and a sixth-round pick for Gardner-Johnson, and he's played nearly every snap on defense through five games. The former New Orleans Saint is also second on the team in solo tackles (20), grabbed his first interception last week, and has brought some much-needed juice to this defense.
3. Stealing James Bradberry away from the Giants
Heading into the 2022-23 season, the Eagles had a glaring hole to fill in the secondary. Darius Slay is an elite cornerback, sure, but opposing QBs were going to be able to pick apart this defense by targeting the No. 2 corner all game.
That was until Roseman swooped in and stole James Bradberry away from the rival New York Giants.
Bradberry has lived up to the hype in his first year with the team. Not only is he tied for the team lead in interceptions with two, but he also has the only defensive touchdown of the season with his pick-six against the Detroit Lions in Week 1.
2. Signing Haason Reddick to bolster the pass rush
The Eagles desperately needed to improve their pass rush after finishing 29th in the NFL in sacks (29) last season. That's exactly what they did by adding Haason Reddick, who recorded 23.5 sacks over the last two years, in free agency.
Reddick has been exactly what Philadelphia had hoped through five games. He currently leads the team with 4.5 sacks, and he's tied for the NFL lead with three forced fumbles. As a New Jersey product and a Temple alum, Reddick has relished the opportunity to play in the northeast again. He's having fun wrecking games for his hometown team, and Eagles fans are having even more fun watching him.
1. Trading for A.J. Brown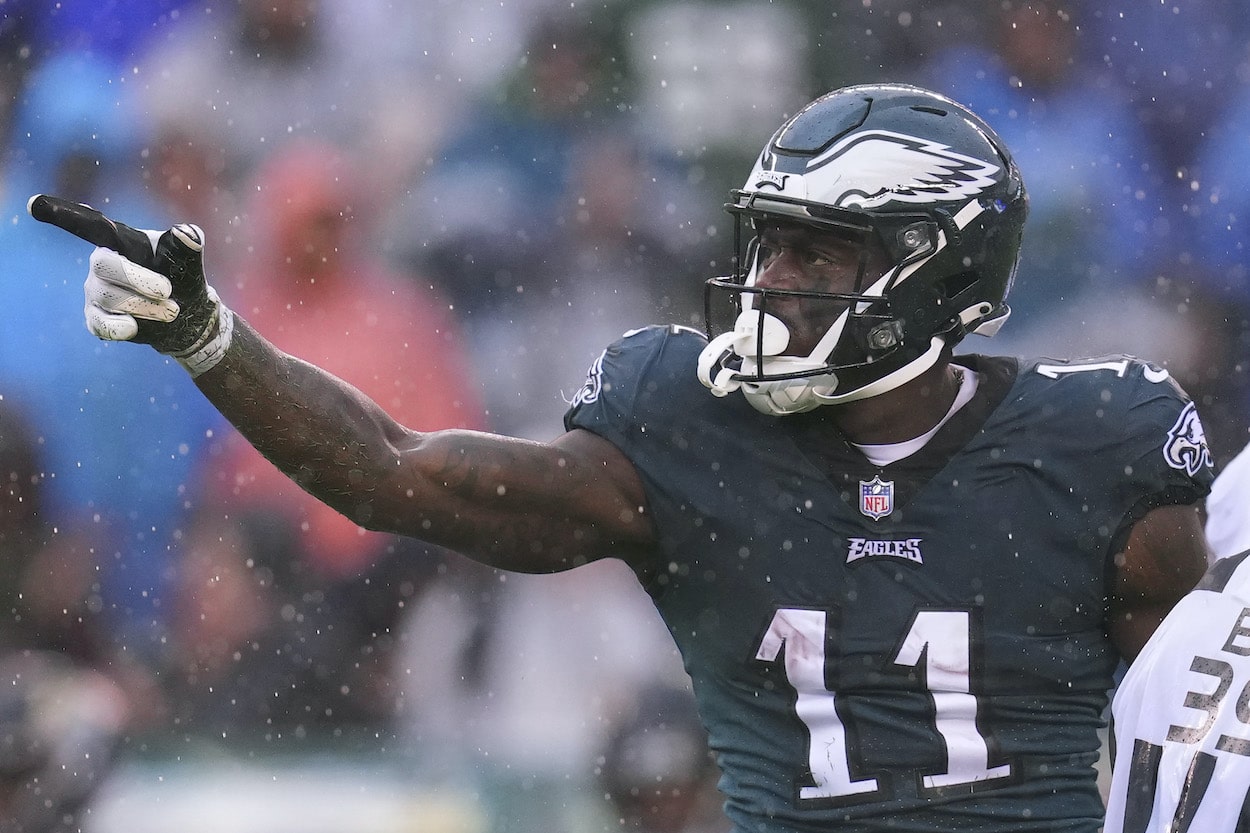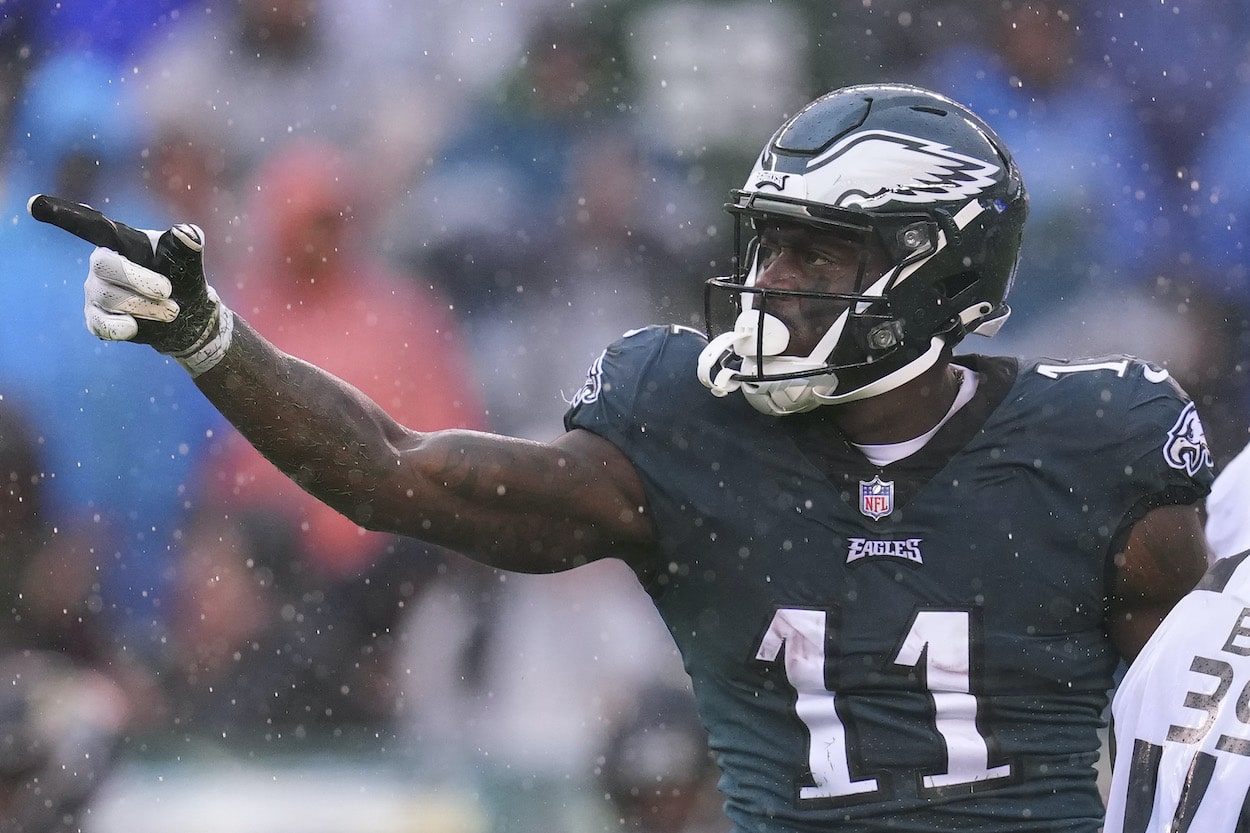 No surprise here. Jalen Hurts needed a dynamic wide receiver to unlock his true potential as a passer, and that's exactly what he got with A.J. Brown.
Brown has quickly become Hurts' favorite target in this offense. He leads the team in targets (45), catches (28), and receiving yards (436) through five games. There are only four receivers in the NFL with more yards than Brown this season.
Not only has the Brown addition improved the passing game immensely, but it's also helped the running game because of how much respect he earns from opposing defenses. Philly wouldn't be 5-0 without No. 11.